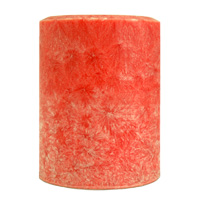 Note: Palm Wax Discontinued
We've made the difficult decision to discontinue palm waxes due to extreme environmental problems. Read about the reasons behind our decision here.
---
For the beginner or experienced candle maker, these instructions will take you through the steps of making a beautifully patterned palm wax pillar candle.
For your convenience, we've linked all of the keywords below directly to the pages on our website where the products are available.