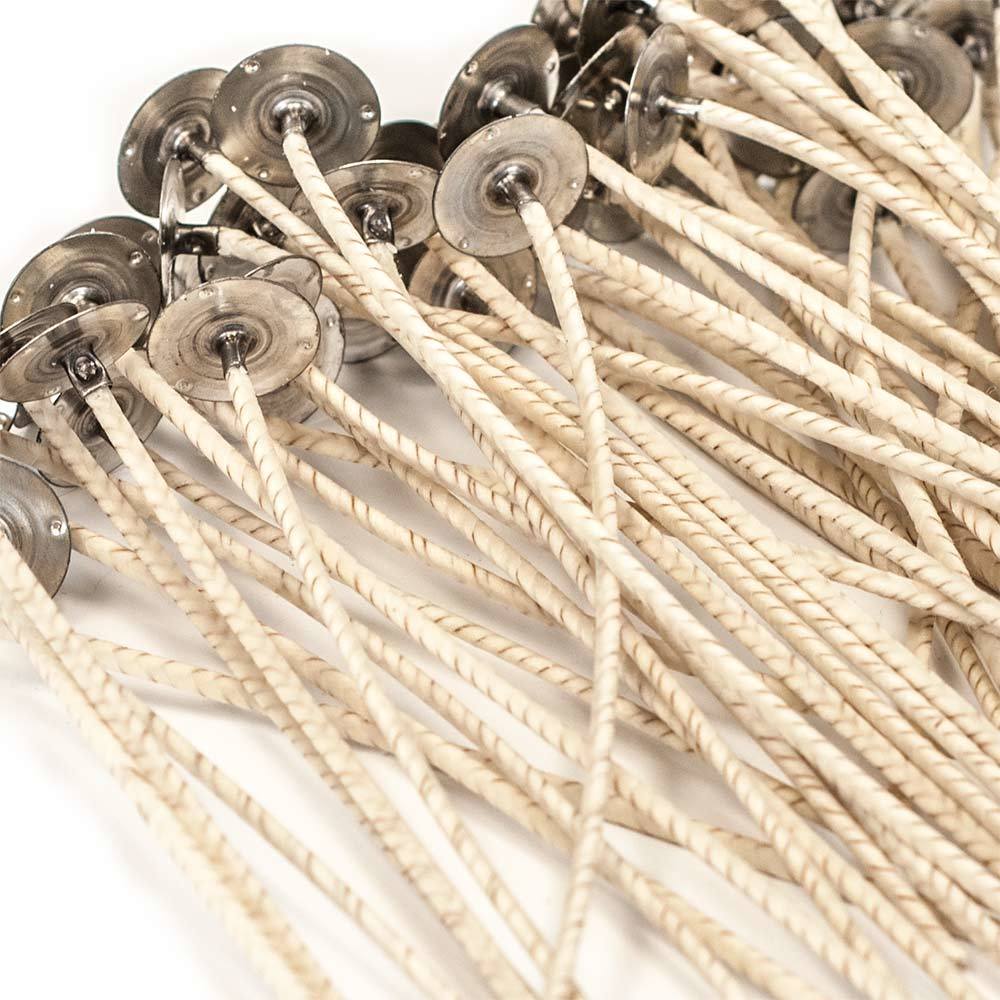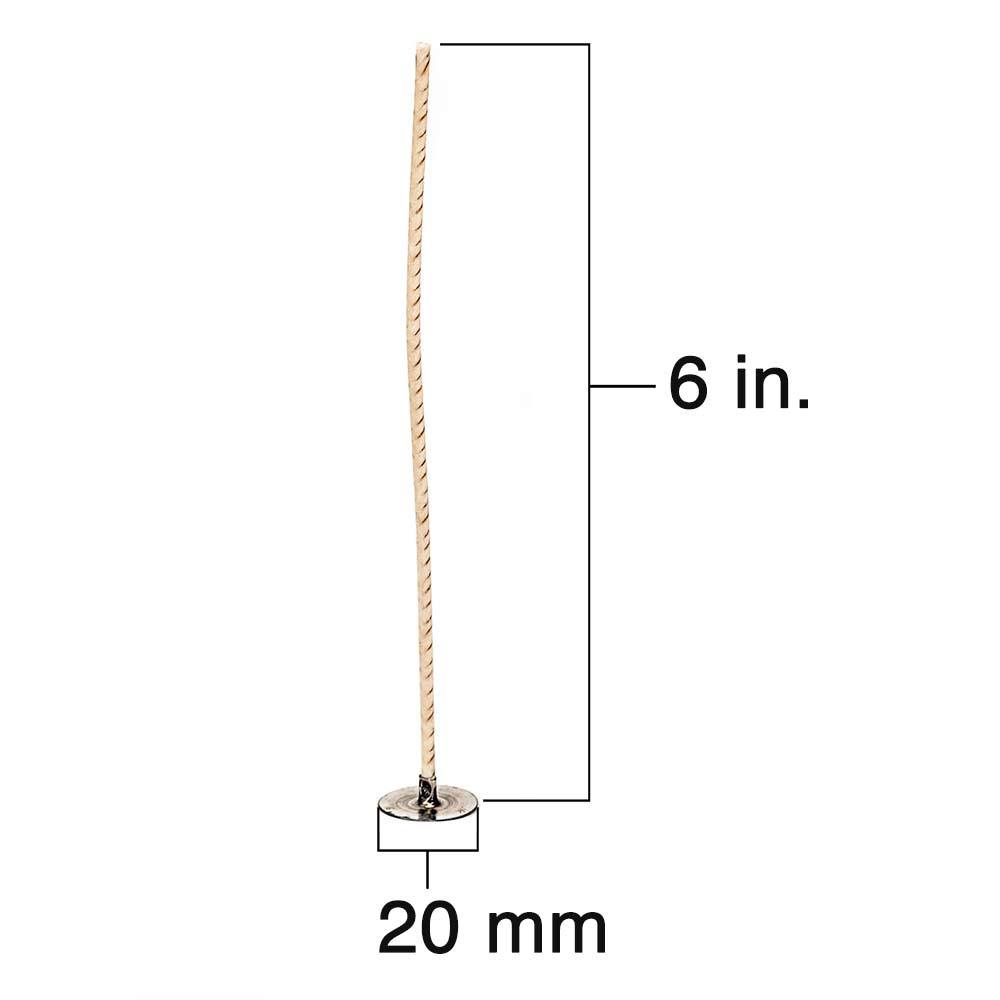 As of 11/07/2020:
This product is discontinued and no longer available.
Details
About the HTP Series
HTP wick is a flat cotton wick interwoven with paper fibers for increased rigidity. A well-rounded wick that combines the structural strength of a paper core wick with the performance and even burn of a flat wick. HTP wicks work well in paraffin, gel, and vegetable waxes. HTP wicks are lead and zinc free.
Reviews
These are the greatest wicks!
Why on earth would you discontinue these?! Please bring them back!!
Why are you doing away with htp wicks? These are the best for 6006 despite what you recommend. Please explain why is there something we should be aware of?
Please do not discontinue
These are our favorite wicks and our business, and so many others, rely on these wicks to keep their businesses going during these troubling times.
I do manufacture soy candles it is a small production of 3000 candles a month. I bought this item from you a while ago and I can tell you this is the best wick for soy candles bring it back please.
DONT DISCONTINUE ITTTTTT PLEAAAAASEEEEE
I'm still new to making candles and I literally had no problem with this wick 😩 pls don't discontinue 🙏🏻
This wick is AWESOME! The only wick I use for my glass jars. Please DO NOT discontinue this wick. It's literally THE BEST!! I always have a nice, clean, even burn. Bring back!
Love This Wick Series Please Bring Them BACK
I can't believe they're out of stock and discontinued. Just when I found the perfect wick at the perfect price for my candles. This is sad.
I've tried so much wick testing and was starting to feel like there was no end in sight until I found this wick! I started off with the CD 12 wicks for my 2.8" diameter glass jar with soy wax. I didn't care for how it burned at all. I thought it was way too big. I tried Eco wicks and felt the Eco 4 was slightly closer to what I was looking for. After using HTP 104, I have found the perfect wick! It burns so nicely and is just the right size for my container!
when will it be in stock and what's the best one besides htp 104...that wont tunnel. i have 105. but using a 6oz. tin can 2 1/2 in and 2 in length plz help. thank you
I went from using metal tins to a glass jar with a diameter of 2.75 and the HTP 104 is just right! I use 100% Soy wax and have a great melt pool and HT! We all know how Soy can be a challenge to work with. It doesn't mushroom as much as CD wicks. If you are using Soy I would recommend wick testing with HTP first!
This wick is everything. It burns cleanly and the melt pool is awesome. I use it with my 8oz tin can and with my 6oz glass jar and it works great. I'm not sure if it works well with all waxes but with my soy and paraffin blend it worked great.
I bought this wick to use with 444 soy wax. burns slow with even flame but not much of a warm throw. I used 1.4 oz (weighted) fragrance oil for 1 lb of 444 soy wax. This wick curled and caused not even pooling. I got HTP 104 6" for a 2.75" - 3" diameter jar, and it would work fine if it didn't curl.
These burn really well. These are the 3rd wick type I've tried, so I'm not a genius at candle making yet. But these are great
Nice, clean burn everytime, easy to wick and nice flame without being overflamed.
I not only love the 'braided' appearance of these wicks, but they create the perfect burn pool in my 3.25" status jar candles! They are so perfect for this size candle and burn consistently! I love them!