Why choose between a clean, elegantly designed candle jar and one with a great price? With the Large Salsa Jar, you get both! Easy to wick and easy to label, these jars look great and are truly affordable.
Looking for a lid?
The Large Salsa Jar works with the #82 Twist Tops in gold or silver.
How much wax will it hold? 
Looking for a wick suggestion?
Check out our wick guide to see recommendations! Our recommendations are estimates and should be used as a starting point for your own burn testing.
Looking for labels?
Put the finishing touch on your candles with the perfect product label from Avery WePrint. Browse designs, create your own, and take 10% off all label orders!
Already have an idea of what you'd like to do? Head to avery.com to get started.
Not sure what label size or shape to use? Check out Avery's Label Sizes Chart.
Looking for labeling tips or want to see the latest in design trends? Explore Avery's Candle Label Inspiration & Ideas for your candle line.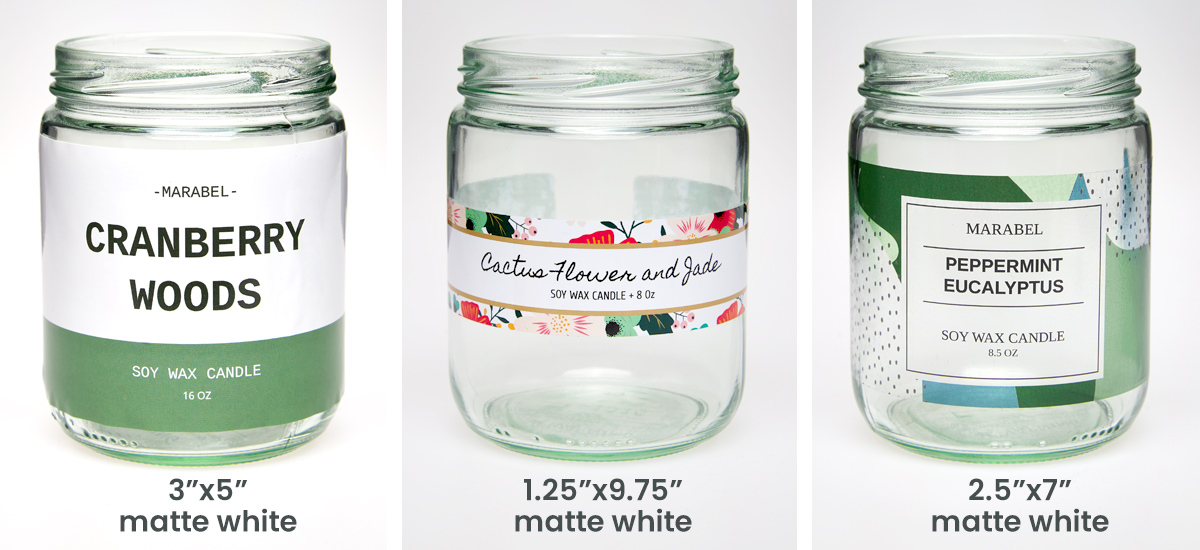 Wholesale Candle Jar Ordering
Check out our wholesale page for more information on ordering Large Salsa Jars in bulk or by the pallet.
Made in the USA