How to make soy candles with essential oils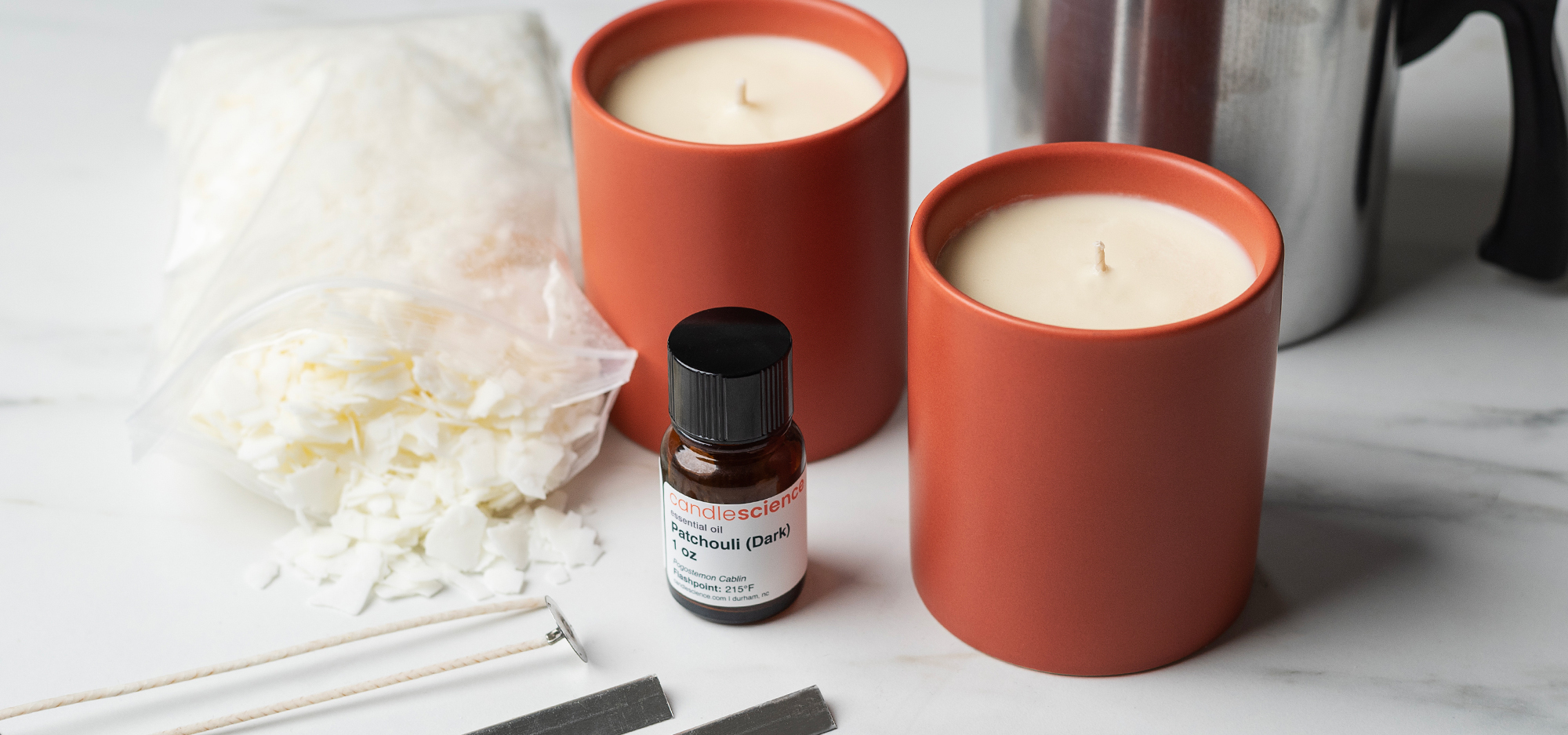 Discover how to make soy essential oil candles in this beginner-friendly tutorial. Essential oil candles have a reputation for being difficult to make, but this easy-to-follow guide takes the guesswork out of the equation. You don't have to be an advanced candle maker to make beautiful essential oil candles!
Additional items needed:
Small glass container (for measuring oils)
Isopropyl alcohol
Paper towel
Double boiler
Silicone or metal stirring spatula
Notes about essential oils in candles: 
Check the recommended usage percentage on the candle-approved essential oil product page and start with low percentages. Some essential oils shift at higher loads, so starting with a low load is an excellent way to avoid unpleasant results and product waste.
Always measure by weight, never by drops! Essential oils vary in density, so measuring by weight is the best way to ensure accuracy.
Step 1: Weigh and melt wax
Place a pouring pitcher on scale and tare the weight. Weigh 24 oz (680 g) of 464 Golden Brands soy wax.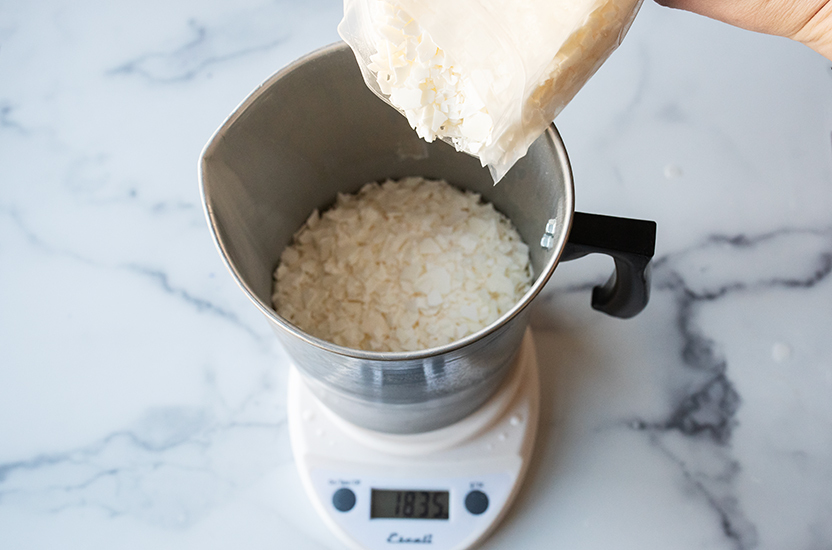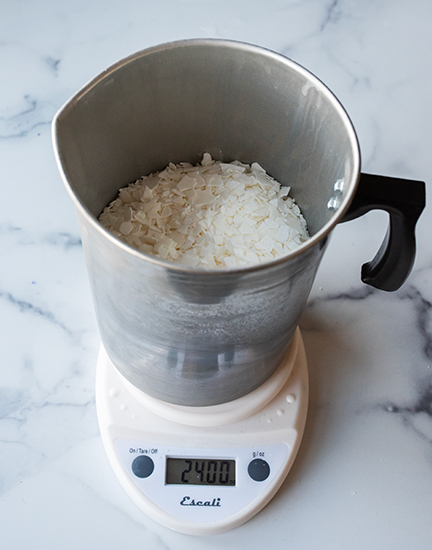 Begin to melt the wax with a double boiler or hot plate.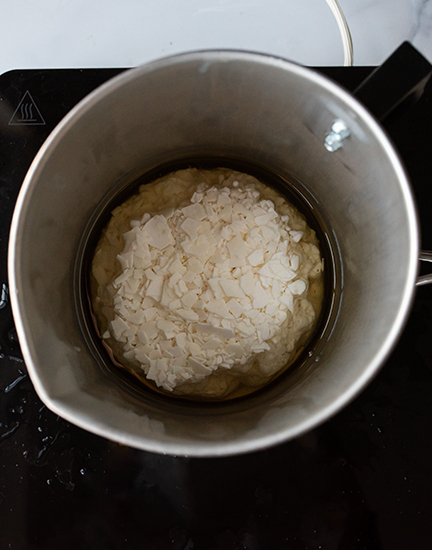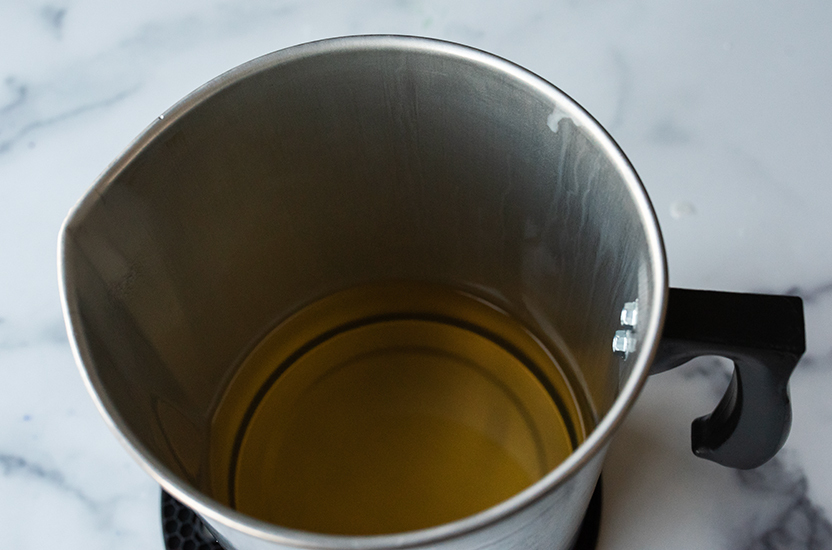 Step 2: Prepare your jars
While your wax melts, wipe out your Burnt Sienna Modern Ceramic Jars with a small amount of isopropyl alcohol and a clean paper towel. Using a wick sticker, center one CD 22 wick in each jar.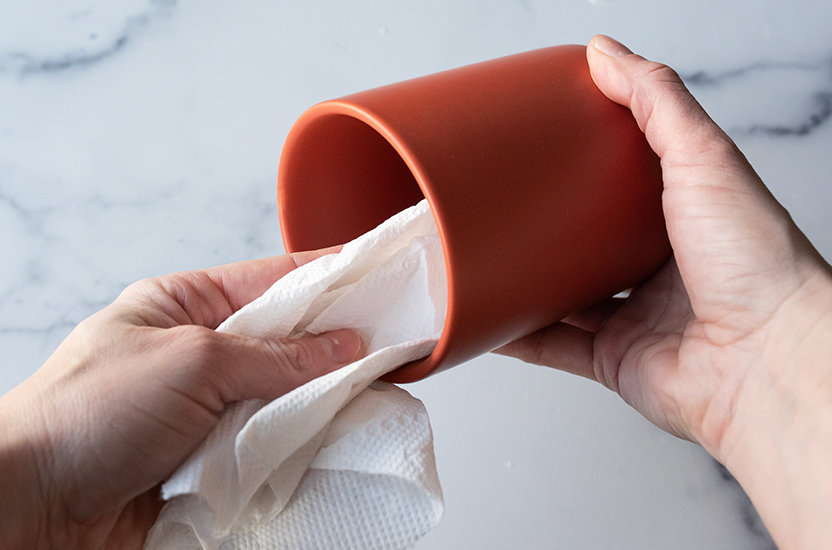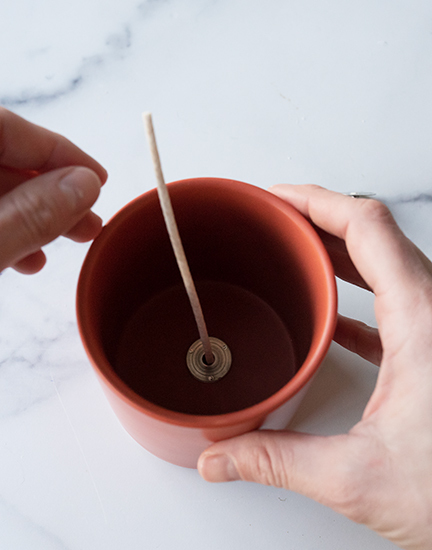 Step 3: Weigh and add the essential oil
Place small glass container on scale and tare the weight. Weigh 1.45 oz (41 g) of the Patchouli essential oil, approximately 6%.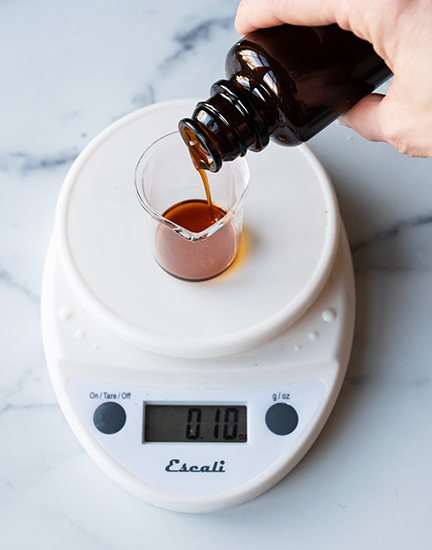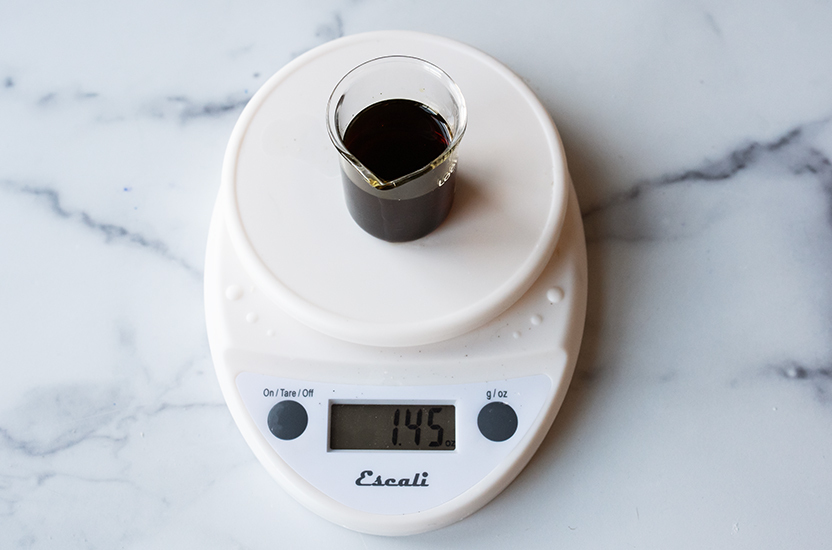 Once your wax has reached 185°F (85°C), add the measured Patchouli essential oil (or the candle-approved EO of your choice). Stir gently for 2 minutes to ensure that the oil is fully incorporated with the wax.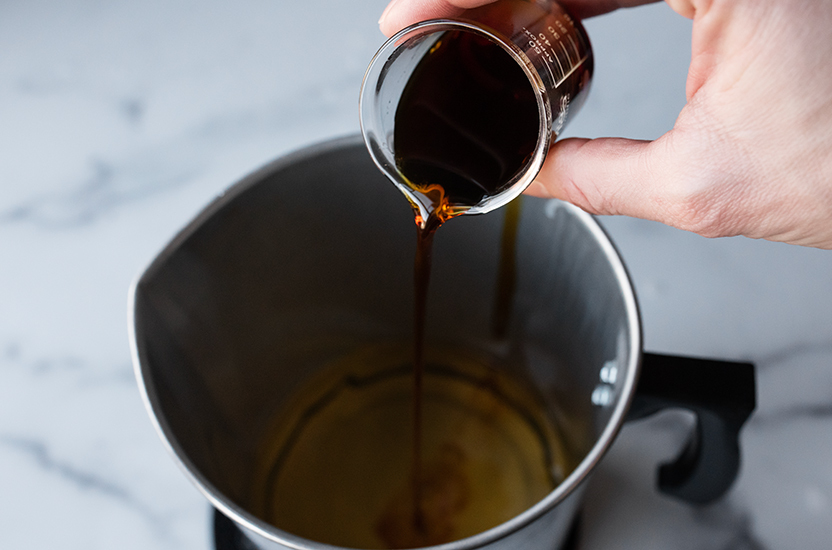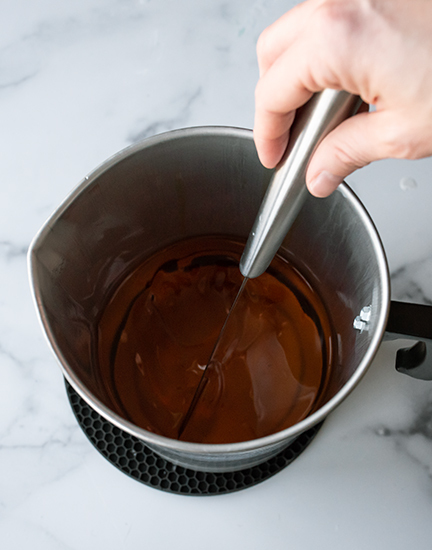 Step 4: Pour the wax
When the wax cools to 135°F (57.2°C), carefully pour the wax into the jars.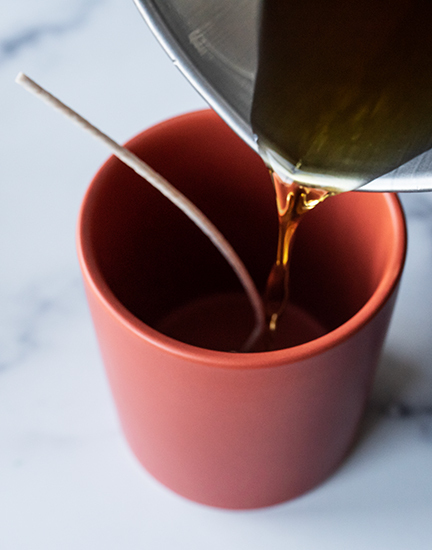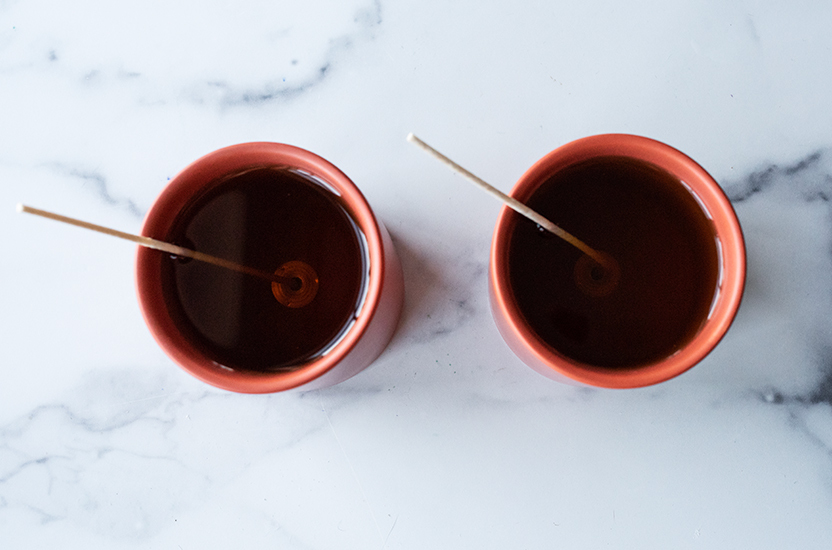 Secure wick with a wick bar and allow your candles to fully cool.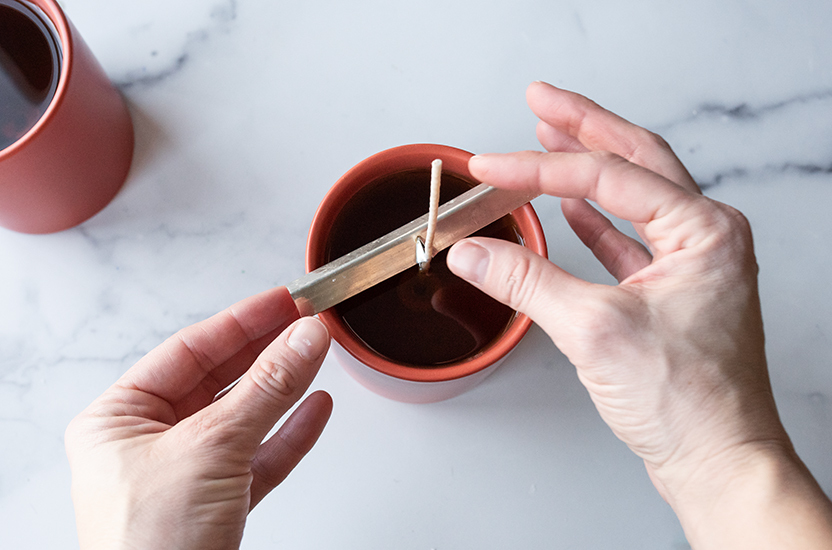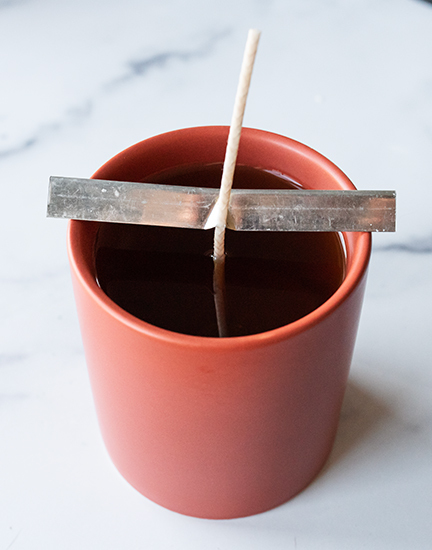 Step 5: Trim the wick
Once your candles have cooled completely, remove the wick bars.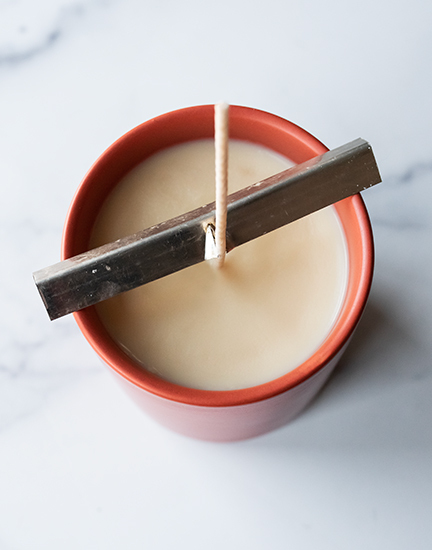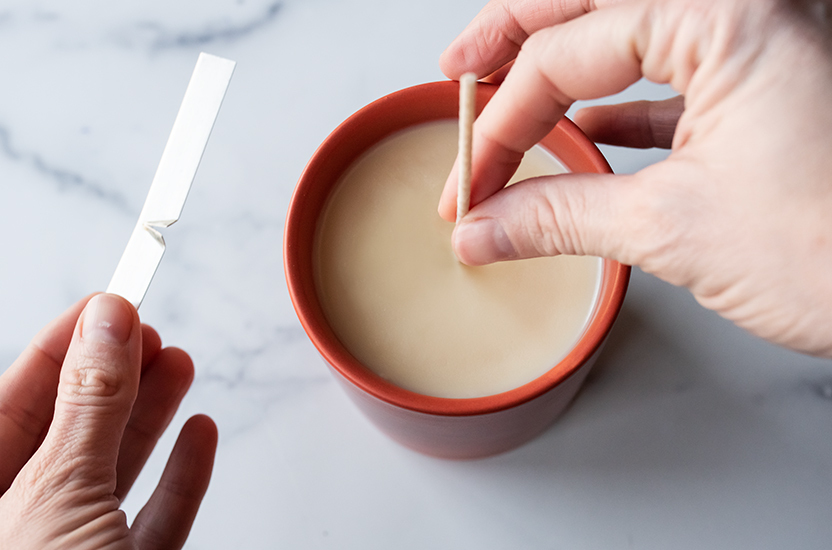 Trim the wick to ¼ in. (6 mm) and place a warning label on the bottom of the container. Let your soy candle with essential oil cure for 2 weeks before use.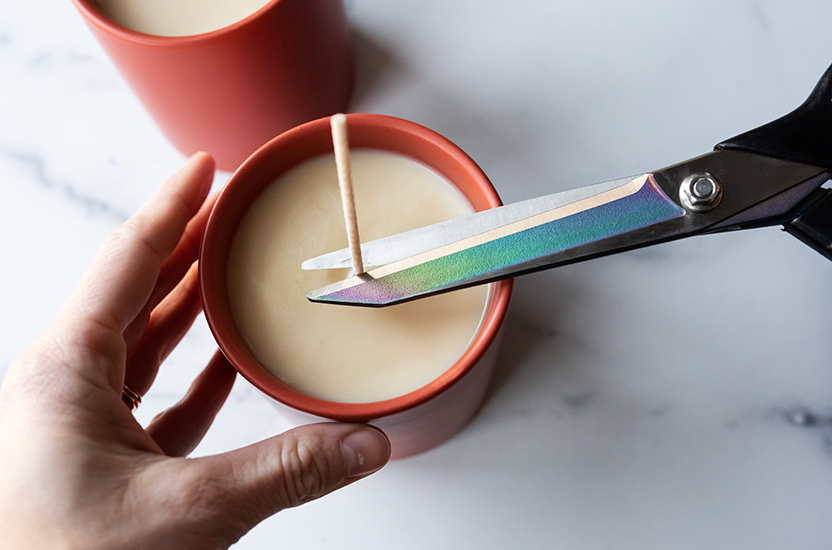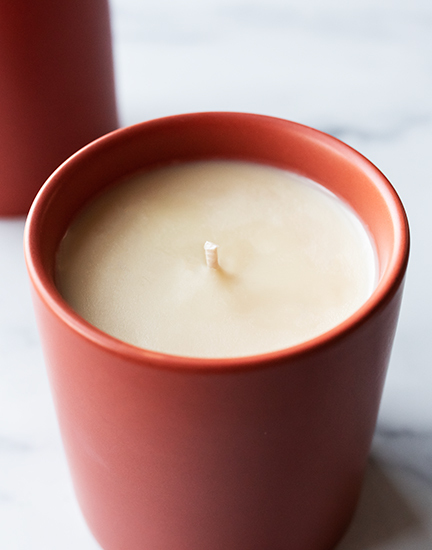 Did you make it?
Show off your essential oil soy candles and all your handmade creations, with the CandleScience community by tagging us @CandleScience and using the #CandleScientist hashtag on Facebook, Twitter, and Instagram. We may feature you in our Stories or on our website!
---