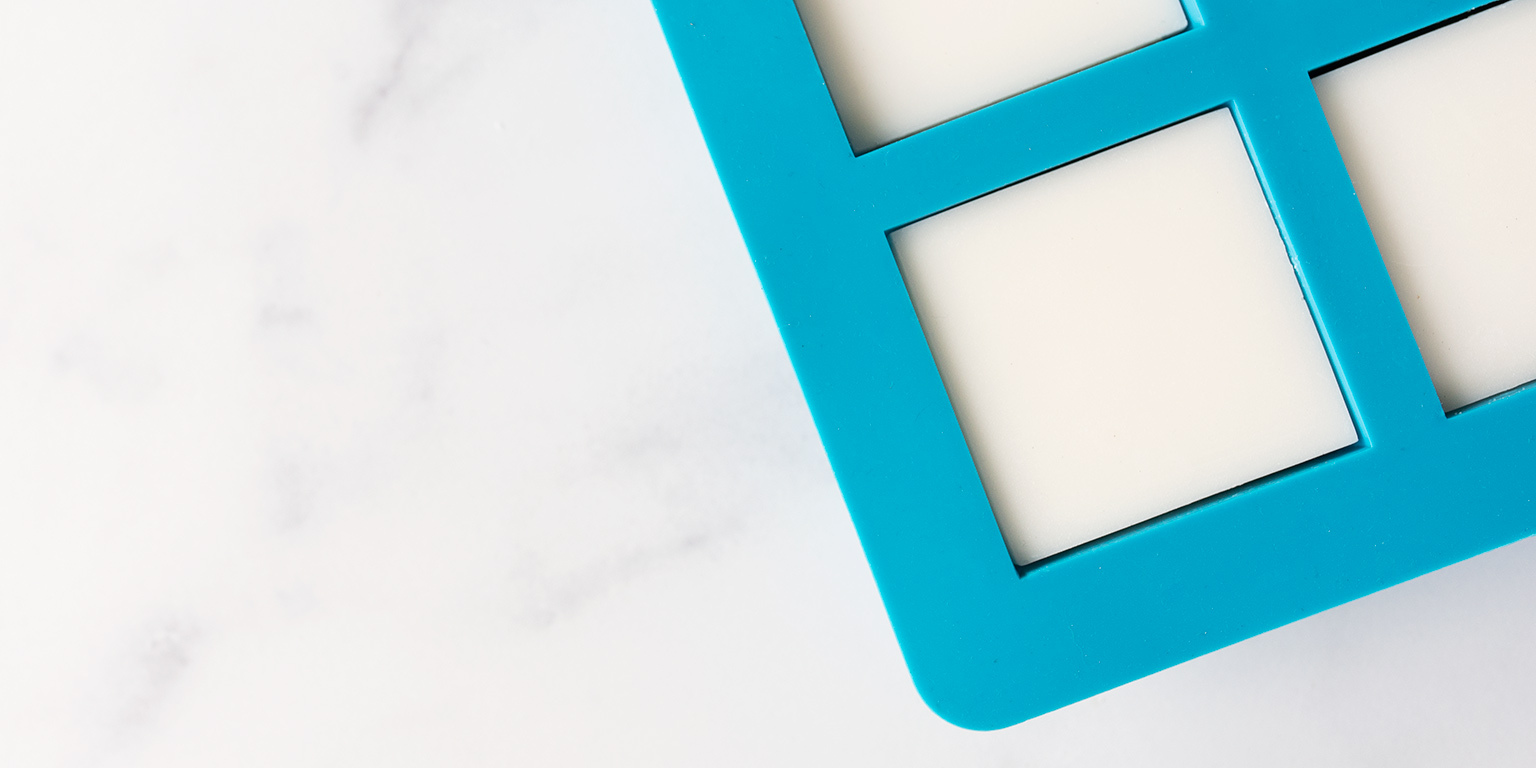 These durable, high-quality silicone soap molds are versatile for crafting a few bars of your own soap in small batches. Or use multiple molds to save time in your large batch soap making.
Compatible with melt and pour soap bases, and for making cold process soap, these molds belong in every soaper's stash of supplies. We've found them to be the best soap molds because they are:
made with food-grade silicone that can withstand higher temperatures and is BPA free
sturdy yet flexible so soap bars release with minimal effort
easy to use and clean, and will last for years with proper care
Looking for more soap making products and tools?
Carousel with 4 Products shown at the same time. Use the Previous and Next Button to Navigate.
Discover the world of soap making and find project inspiration! Our tutorials, articles, and YouTube content are a great way to begin, or improve your craft to get the results you want.
Have soap or candle making questions? Contact the knowledgeable crafters on our Support Team.