Starting your own candle making business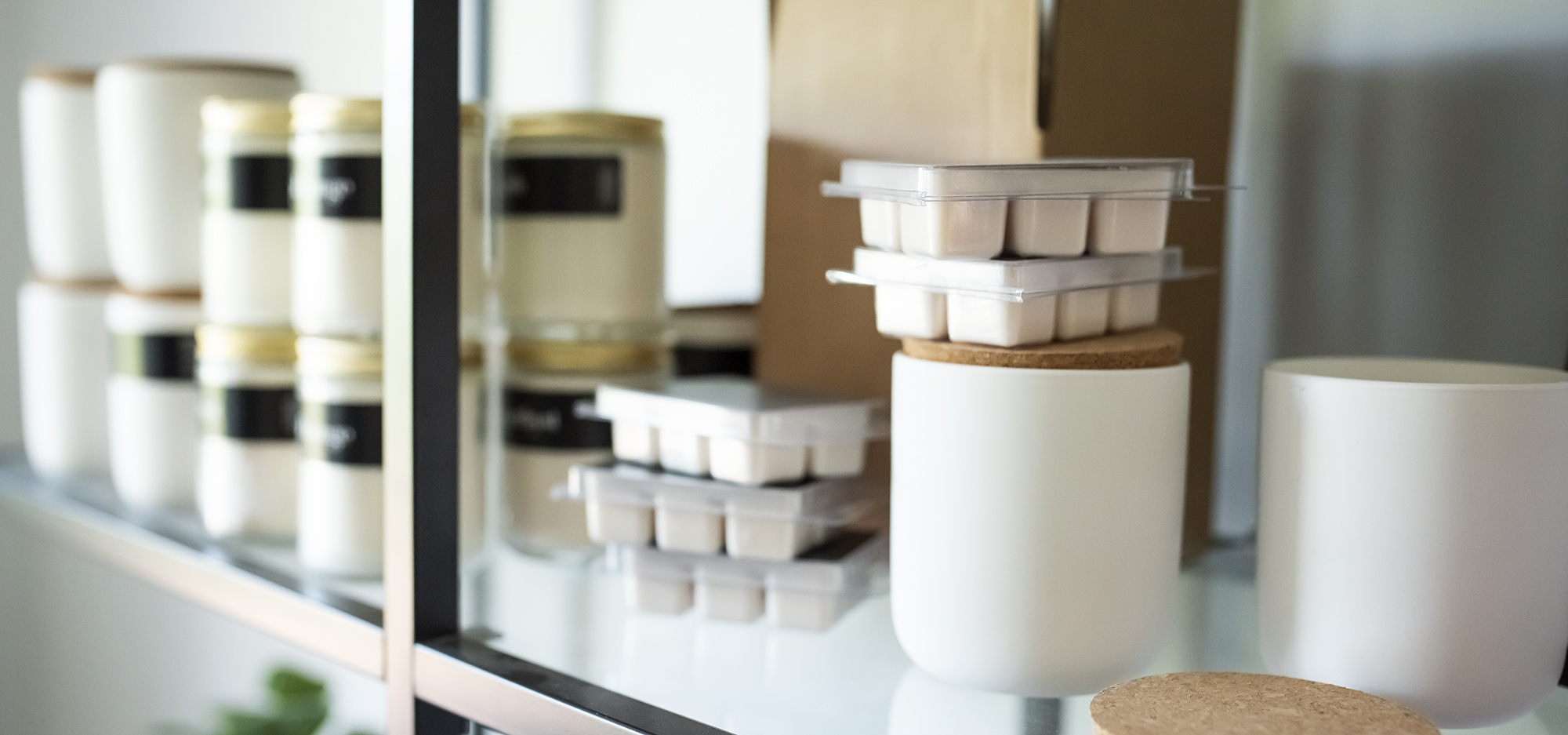 Are you thinking about starting a candle making business? The idea can seem daunting, but it's a worthwhile endeavor. We began as a small family business, but we've grown since our formative years. We've learned valuable lessons along the way, but let's start with the most important: The most successful businesses begin because someone is passionate about something, and they want to share what they love with others.
In this guide, we'll help you decide if a candle making business is right for you, and we'll go over the steps to get started.
Candle making business: a blueprint for success
If you've been thinking about starting a candle making business, use this guide as a blueprint for the first steps. If you're still on the fence about whether a candle business is right for you, consider some of the reasons candle business owners love entrepreneurial life:
Have the freedom to do work you actually enjoy: Spending the majority of your time doing work that you don't really care about is exhausting. Doing work you enjoy is energizing, rewarding, and more meaningful than feeling like you're stuck in a job you don't love. 
Build and invest in something you own: Similar to buying a home instead of renting, investing in something you own helps to ensure that you get to reap the benefits of the work you're spending time on every day. Working for someone else can feel a little like paying towards someone else's mortgage. 
Determine your own schedule and day-to-day activities: If you want to book an appointment or need a day off, the only person you have to consult is yourself. Being your own boss means having ownership of your time. If you're tired of your work schedule dictating how you spend your time, then owning your own business is likely something you'd enjoy. 
Showcase your creativity and passions: Candle makers are creatives, but sometimes it's hard to find an outlet for creative expression. Starting a candle making business means that you'll have an opportunity to show off and monetize your creativity in the form of candles, wax melts, marketing, and creating content.
Handmade crafts, like candles, are some of the fastest-growing small businesses in the country. According to the National Candle Association, candle sales in the U.S. are estimated at over $3 billion per year. Here are a few more reasons why candles are a fantastic business opportunity:
A thriving, high-demand market: Did you know 7 out of 10 U.S. households use candles? People love quality handmade products and supporting locally owned businesses. Uniquely branded candles are some of the most popular home decor items on the market, and are always popular gifts. 
Start your business from your home: You don't need a lot of equipment or space to hit the ground running, just basic supplies, tools, and a workspace. Most candle business owners start out in their kitchen! 
High return on investment: What might cost you $5 can be sold for $20 or more. You can market your candles through gift stores, craft malls, and farmers markets, online through outlets like Etsy, or on your own website.
Ample free resources available: When you launch a candle business, you've joined a community of fellow crafters and entrepreneurs where you can share resources and knowledge. We hope we're a go-to resource for candle makers starting out, but if we don't fit your needs there are plenty of other free resources available!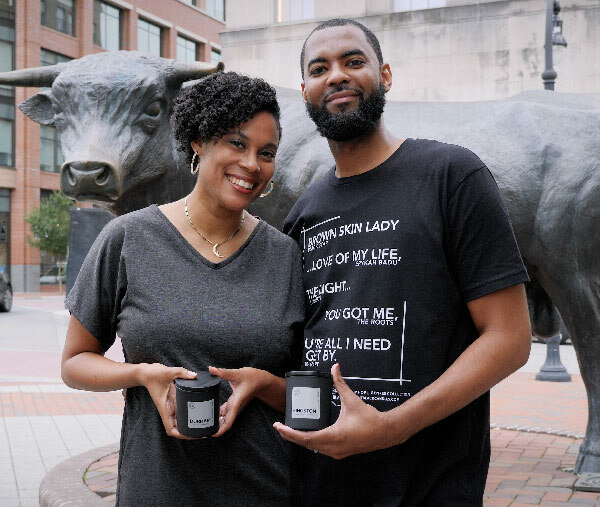 Candle business feature story: Bright Black
Tiffany and Dariel, the founders of Bright Black, create candles with a purpose.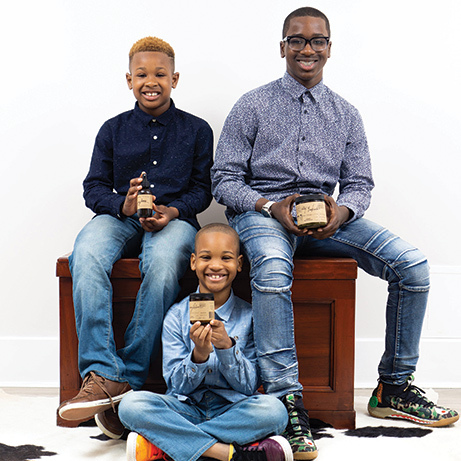 Candle business inspiration story: Frères Branchiaux Candle Company
Brothers Collin, Austin, and Ryan Gill are the dedicated young entrepreneurs behind Frères Branchiaux Candle Company.
Planning for success in 8 steps
No matter the size of your enterprise, creating a business plan is essential. It helps you think about the future, establish the foundation of your brand, and build a framework for success. In this section, we'll highlight 8 steps to build a practical and functional plan.
Keep it short and simple, and don't stress about getting all the details together perfectly. Getting started can be the hardest part, but you can always come back to it later. Your objectives and business structure are likely to change and adapt over time, especially in the early months.
Take some time to familiarize yourself with these 8 steps, then check out our two downloadable candle business planning worksheets.
Think of this as your elevator pitch. Developing a strong, concise pitch helps to hone your mission and connect with customers. To get started, define your "who" and "what" in one to two short sentences. The "who" describes the core focus of your business, and the "what" describes the value you bring to customers. An example: "Good Boy Candle Co. makes unique scented candles with unusual, memorable names targeted to dog lovers." 
2. Define your target market
Deciding where your business fits in the broader candle marketplace is an important step. Consider developing your candle line around one of these three target markets:
Mass-market: Typically affordable candles are found in many retail stores. These candles often use economical containers and packaging and feature traditional scents like pine and vanilla. Price range: $8 to $15
Mid-market: Candles with broad appeal are commonly found in outlets like Target, Macy's, or even locally owned boutiques and gift shops. You can expect candles that have higher quality packaging, unique scent combinations (such as Green Tea and Lemongrass or Sea Salt and Orchid), and place a higher value on brand story and image. Price range: $16 to $34
High-end or "prestige": Good examples are luxury stores that command a premium price like Nordstrom, Saks Fifth Avenue, or upscale boutiques. Candles in the high-end market are typically prestige-level products that place a premium on the packaging, fragrance, and the story behind the brand. Price range: $35+
Your target market is the group of consumers who are most likely to buy your products. They are the customers you envision browsing your social media, website, or walking into a store and purchasing your product. Start by thinking about their age, location, interests, and the price they'd likely pay for a candle. Knowing your target market allows you to cater your branding, messaging, and pricing to that specific group, instead of trying to please every possible customer.
Pro Tip!
It's important to start with a target in mind, but be willing to pivot and adapt over time. Successful businesses constantly adjust to better fit their market.
Now that you know where your candles fit in the marketplace, so it's time to identify your brand's individual "niche"—what makes your candles unique and separates them from the competition. Here are a few common ways we've seen candle makers find the perfect niche:
Unique scent combinations
Special packaging
Clever, humorous, or charming names for your candles
Charitable support for a good cause
In the end, your goal should be to sell candles so distinctive and unique that customers can't get them anywhere else.
4. Create a clever brand name and identity
Brand identity includes the visual elements of your brand, like your logo, color scheme, design style, and business name. This will act as your first impression and distinguish you from other brands.
To establish your brand identity, you'll need a business name. When brainstorming names, focus on what makes your brand unique, what you're passionate about, and the experience your candles will offer the end user. Do they inspire creativity? Remind them of their favorite vacation spot? Maybe they support a cause or organization. After mulling this over, ask trusted friends or family members for their opinion of your brand name. Talking it over can help jumpstart or solidify your ideas! Remember to focus on being personal and authentic.
Once you've landed on something catchy and memorable, double-check that a website domain is available and run a trademark search. You're not required to register the trademark right away, but you'll want to have the option available as your business grows.
After you've decided on a name, focus on choosing a color scheme and designing a logo. Canva is a great, free online graphic design tool to get started with. Once you're happy with your logo, then you can start thinking about your candle labels.
5. Set a basic startup budget
We suggest creating a budget for your first two months in business. Estimate the cost of supplies, equipment, and overhead; and don't forget to pay yourself for your time and effort as a business owner!
Here's a downloadable template to help out:
6. Develop an initial product line and prices
Start out with a small and manageable product line. Think about which candles are the most popular with your friends and family, and if they fit your target market. Then, determine how much each item costs to produce (in supplies and time), and what a reasonable price might be. Don't be afraid to price your candles based on your time and effort. We've seen many candle entrepreneurs price their candles anywhere from $8 up to $40 (or more), depending on their target market.
Check out Cassi's live for help with creating a unified product line. 
Everyone's ideal market is unique. Consider where your target market is likely to shop. Here are four markets to consider initially:
Local craft shows, gift shops, and farmer's markets
Online marketplaces like Etsy
Your own website (we recommend Shopify as a great resource)
Wholesale with established retailers
It can be nerve-wracking, but letting your personal network know that you're now selling candles can be really helpful early on. Your family, friends, and co-workers can provide invaluable feedback on your product line and can be some of your best brand ambassadors.
8. Incorporate, get insurance, and explore permits and licensure
This process varies based on your location and individual business needs, but some general first steps include the following: 
Apply for a resale permit to become tax exempt
Contact an attorney, accountant, and insurance professional for guidance on incorporating and liability insurance. 
Explore state and local permit and licensure requirements for small businesses. 
There are many options for business structures, including sole proprietorships, general partnerships, limited liability companies (LLCs), S Corporations, and C Corporations.
Here's a helpful IRS checklist for starting your own business and an article from Etsy on business structures popular with crafters.
None of these materials are offered, nor should be construed, as legal advice.
It's true that candle making businesses are relatively simple to start, but we wouldn't encourage anyone to start a business based only on the desire to make a profit. Be wary of companies promoting kits to get rich quick or turn the first candles you make into extra spending money. It sounds great, but unfortunately, it's not very practical. Selling candles that you haven't thoroughly tested is a recipe for disappointment. 

Whether you use this as a blueprint for getting started or a tool to help you decide if starting a business is right for you, we'll be here to help through every step of the process. From testing your candles to starting your business to scaling for growth, we're candle makers who love to help other candle makers.
Here's a quick recap:
Candle making is one of the best small businesses you can start. It has low startup costs, doesn't require much equipment, and can be done right from home.
Before you launch a business, hone your craft and get comfortable with the candle making process.
Always plan ahead. Create a simple business plan that covers your products, market segment, and startup budget.
You don't need to get everything right initially. Experiment and see what works best for you. It's part of the process of being an entrepreneur. Start small and grow from there.
Remember, we're here to help.
We love helping entrepreneurs launch and grow their businesses. Got a question or want to share some feedback? We're here to help. Reach out to our Support Team, or connect with us on Facebook, Instagram, or Twitter.