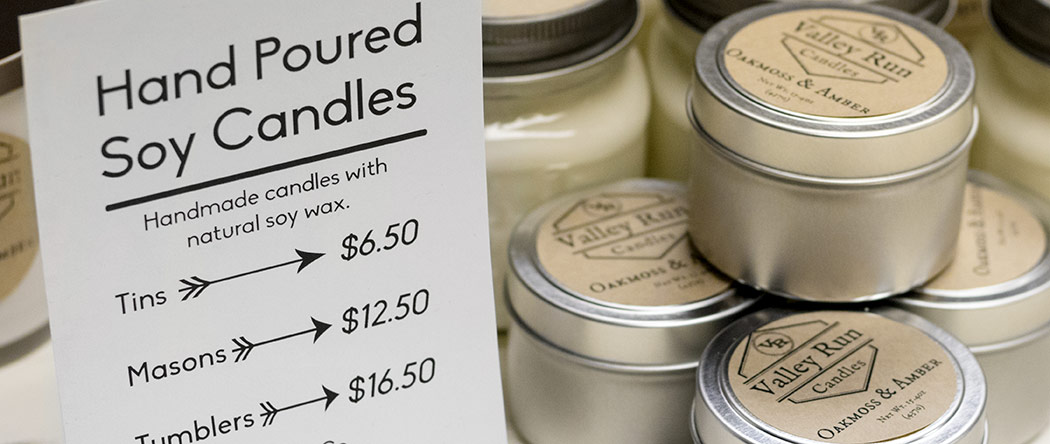 Pricing your products correctly can be one of the most challenging parts of starting a candle business. Price too high, and you risk not selling your candles. Price too low, and you risk not making a profit. It's both art and science. And as with any science, experimentation and testing are key.
Sound overwhelming? Don't worry. We'll walk you through some basic strategies for pricing your candles and making a profit.
Where to Begin?
In our experience, the best approach to pricing is to focus on two things: your costs and target market. Knowing your costs—including supplies, equipment, and overhead—is essential for making a profit and growing your business. Planning around your target market helps you hit the right price for your customer base.
Understanding Your Costs: The Basics
Before setting prices, you'll need to know how much each candle costs to produce. Knowing your costs is crucial because even a small expense can make a big difference in your profitability.
In this guide, we'll calculate three types of costs:
Variable cost: Expenses that vary based on how many candles you make.
Fixed cost: Expenses that remain constant no matter how many candles you make.
Total cost: Your variable and fixed costs added together.
Adding Up Your Costs
It's important to crunch the numbers to know your bottom line. Otherwise, you risk failing to make a profit.
To help out, we'll use an example. Say you operate a candle business and make batches of 135 soy candles to sell on Etsy using Medium Straight Sided Jars. To arrive at your total cost to produce each candle, you'll need to calculate your variable and fixed costs.
STEP 1. Calculate Variable Cost
First we'll show you how to calculate variable costs for your candles, which is the cost of each individual component of the candle, plus shipping. Before we start, here are three things to keep in mind:
Our example includes enough supplies to make a large batch of 135 candles.
Your own costs can fluctuate depending on the size of your candle and the components you include. In this example, we use one fragrance and a jar that holds 5.8 oz. of wax.
For quick reference, you can find cost per pound (or per ounce) on the product page for each item.
STEP 2. Calculate Fixed Costs
Different businesses have different types of fixed costs. All businesses have labor and insurance. For this example, we've also added listing fees since we're selling online.
STEP 3. Calculate Total Costs
Combine your variable and fixed cost to find your total costs.
Setting a Price
Now that you know your actual costs, you can experiment with different pricing levels without worrying about losing money. A traditional metric is to charge two times your cost for wholesale orders and three to four times your cost for direct sales. Another pricing approach is to use a calculator (like this one) to set a marginal markup percentage for your candles based off your costs. Generally, a 25% to 50% margin is a good range for a new candle business.
A Quick Reminder: Circle Back to Your Target Market
Remember to factor your target market into the equation. For comparison, here are some price ranges we recommend for a 5.8 oz. candle based on each market type:
Mass market: $5 to $8
Mid-market: $9 to $14
High-end or "prestige": $15 to $22+
If you plan to discount your candles periodically, be sure to also factor those sales into your pricing strategy.
A Template to Help Out
We've covered a lot of ground. It's OK to stop and take a deep breath. When you're ready to start using this pricing guide for your own candle line, we've created a helpful template for calculating your costs.
Moving Forward: Adapt and Grow
Congratulations! You've just made it through one of the most intimidating parts of building a small business. Hopefully, the process makes a lot more sense now.
Looking to the future, continue to review and adjust your pricing to ensure you're turning a profit. Never shortchange the quality of your candles by underpricing. Focus on quality and uniqueness more than low price. You've worked hard to create a distinctive product, and consumers are willing to pay for candles that have an engaging brand story tying into product value.