candle tins
Candle tins are a great alternative (or complement) to traditional glass candle containers. Our wide variety of tins are specifically designed for candle making, with raised safety features and protective varnish coatings, and most tins have wick tab outlines.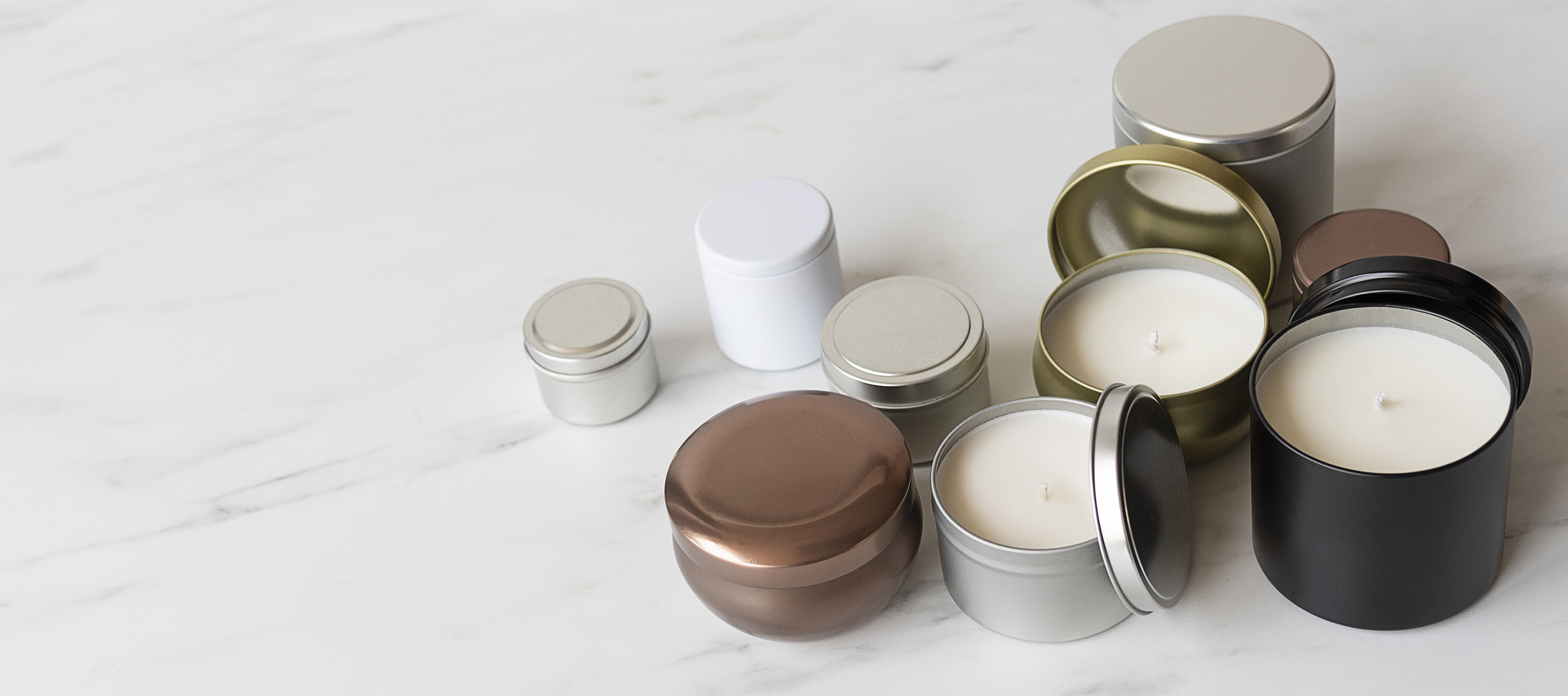 Why use candle tins?
Candle tins are favorites of our customers and staff. Unlike glassware, you can't see the wax through the container, so you don't have to worry about glass adhesion or frosted sides! As a bonus, candle tins always come with a lid, which takes the stress out of the ordering process. Durable and shatterproof, lots of candle makers use them as travel tins since they are so sturdy.
Samples, giveaways, and party favors are some of our favorite ways to use candle tins — especially the smaller sizes! They're easy to label and have raised safety features on the bottom to keep the burning surface cool. Additionally, a protective varnish coating on the inside of the tins helps to protect the metal from discoloration.
Repurpose used candle tins as handy storage containers for desk accessories, nick-nacks, and much more. With a wide variety of sizes in both classic and luxe styles, our growing collection of candle tins offers something for everyone.
Our classic candle tins are perfect for full candle lines or gift sets and available at volume discounts.
Flush Packaging offers durable shipping boxes custom fit to a wide variety of candle tins—ensuring your finished candles get delivered safely. 
Order a sample from Flush today! All samples ship for free. 
Flush Packaging is the official packaging partner of CandleScience.