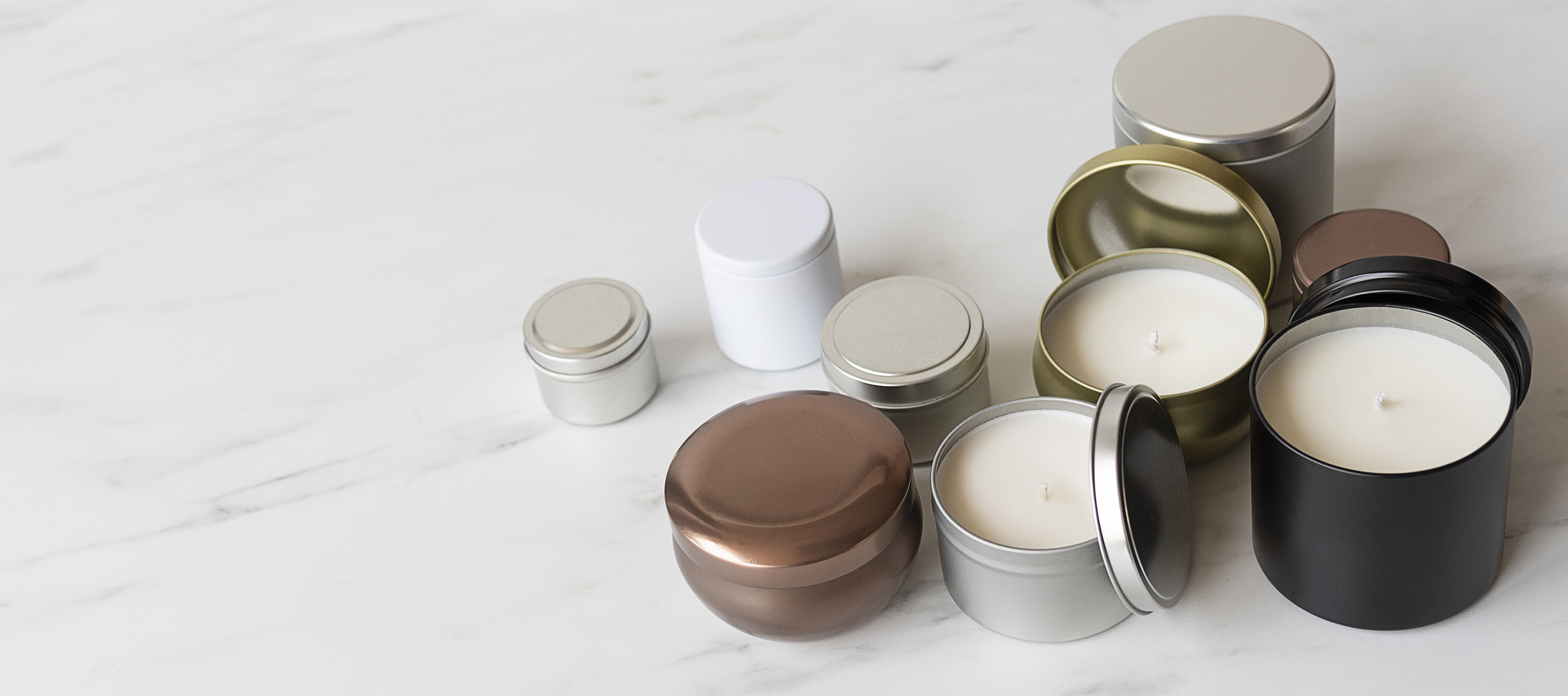 Why use candle tins?
Looking for a container that's both practical and affordable for your candles? Look no further than trusty tins! They're an excellent choice whether you're running a business and need a cost-effective packaging option, or you simply want to create charming handmade gifts. Beginner-friendly, versatile, and easy to label, tins are a top pick for anyone who loves candles!
Unlike many candle tins on the market, ours feature raised feet on the bottom to prevent overheating tabletop and counter surfaces. And an interior varnish coating helps to protect the metal from discoloration. 
A few more benefits of our candle tins:
Durable and shatterproof. Many candle makers use them as travel tins since they are lightweight and sturdy.
Convenient, all-in-one containers! Candle tins always come with a matching lid, which means fewer decisions for you to make when ordering supplies. That also means the prices you see are for a complete container.
Forget about glass adhesion or frosted sides. Unlike glassware, you can't see the wax through metal tins, so there's no need to worry about adhesion and frosting issues.
Enhance your product lineup with our collection of modern and unique candle tins.
How to use candle tins
Candle tins—especially in smaller sizes—are ideal for gift sets, samplers, and favors for special occasions.
With a wide variety of sizes in both classic and luxe styles, our collection of candle tins offers something for everyone.
Check out these candle projects featuring tins: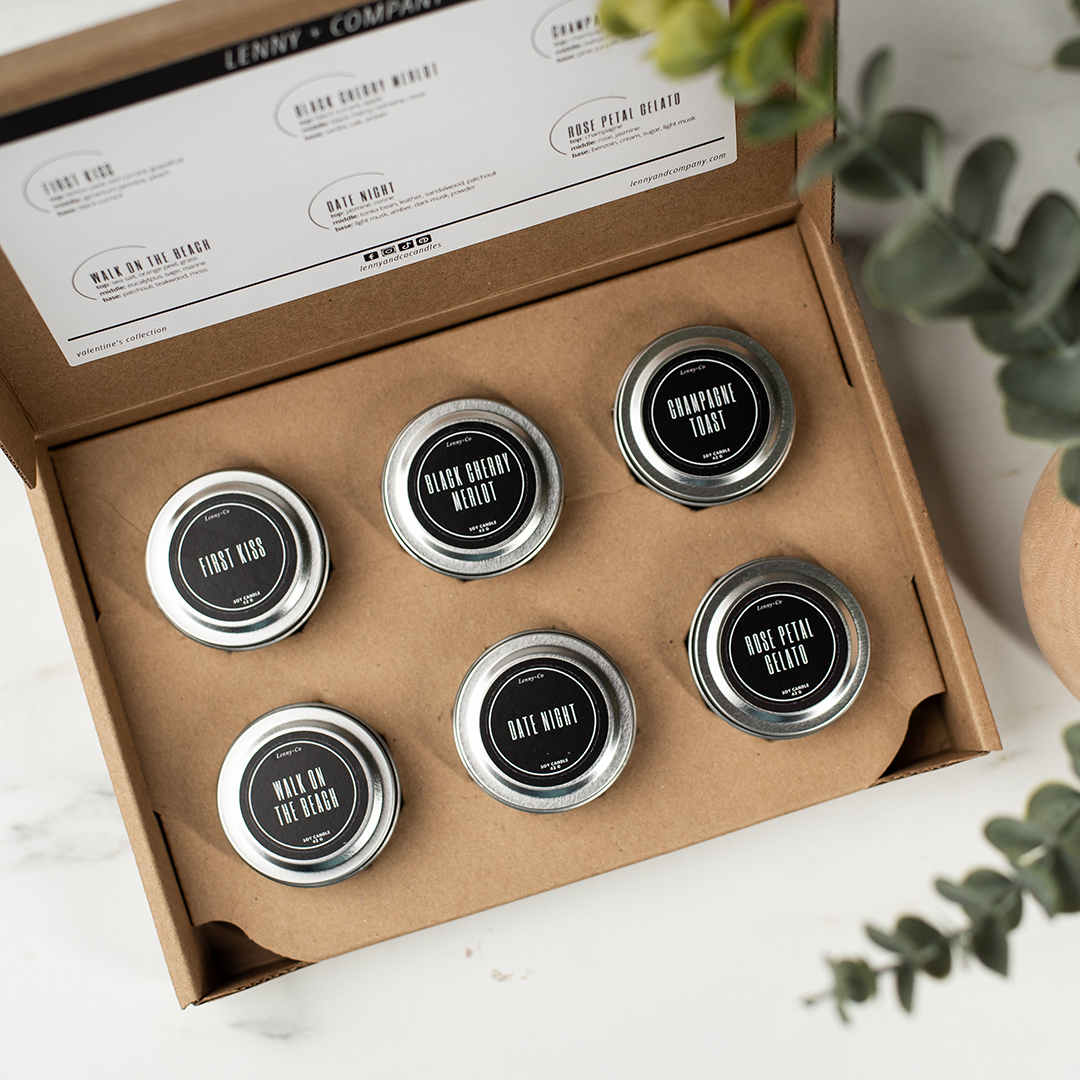 Candle Sampler Ideas
How do you get customers to fall in love with fragrances online? Pair professional-level packaging with candle tins to create a sampler set.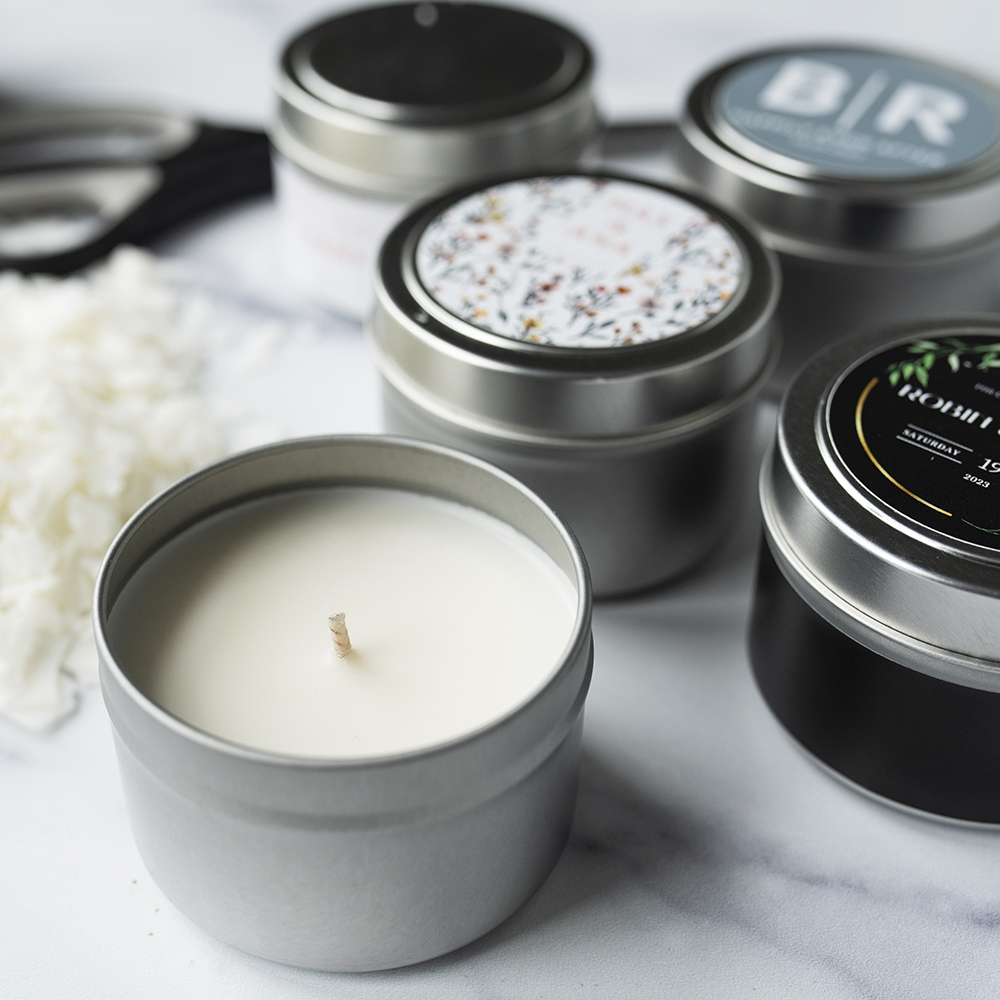 DIY Soy Candle Wedding Favors
Memorialize your special day with this super customizable and beginner-friendly project.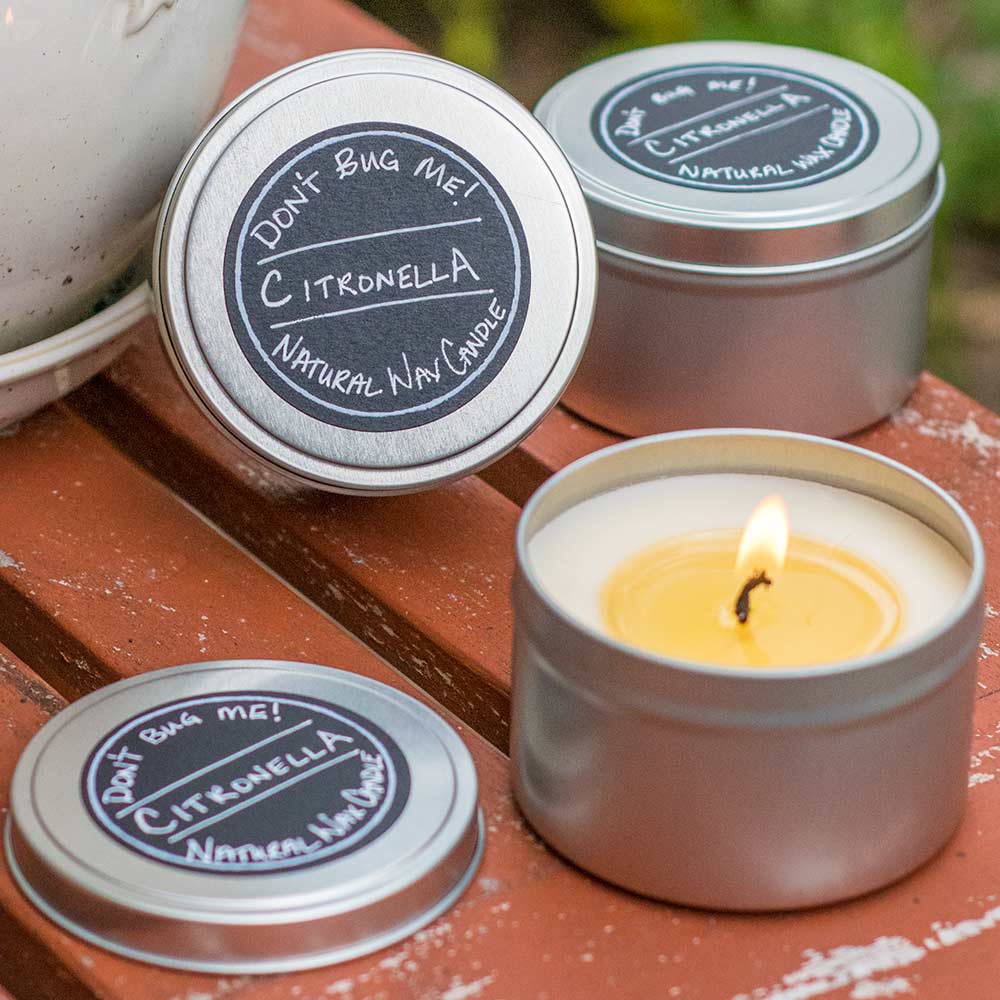 DIY Citronella Candles
Don't let pesky mosquitoes ruin your summer fun. Make your own Citronella Candles to help keep your outdoor area a bug-free zone!
Flush Packaging offers durable shipping boxes custom fit to a wide variety of candle tins—ensuring your finished candles get delivered safely. 
Order a sample from Flush today! All samples ship for free. 
Flush Packaging is the official packaging partner of CandleScience.