reed diffusers
We offer only the highest quality reed diffuser supplies—responsibly harvested rattan reeds and VOC compliant base.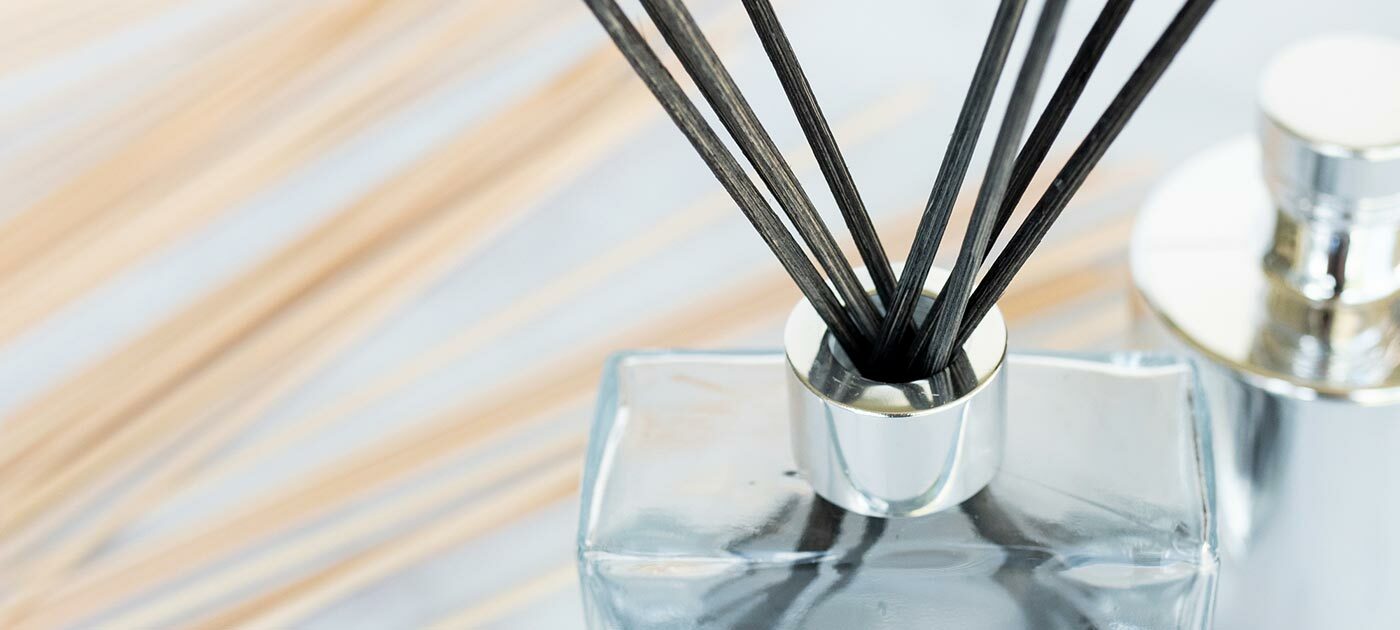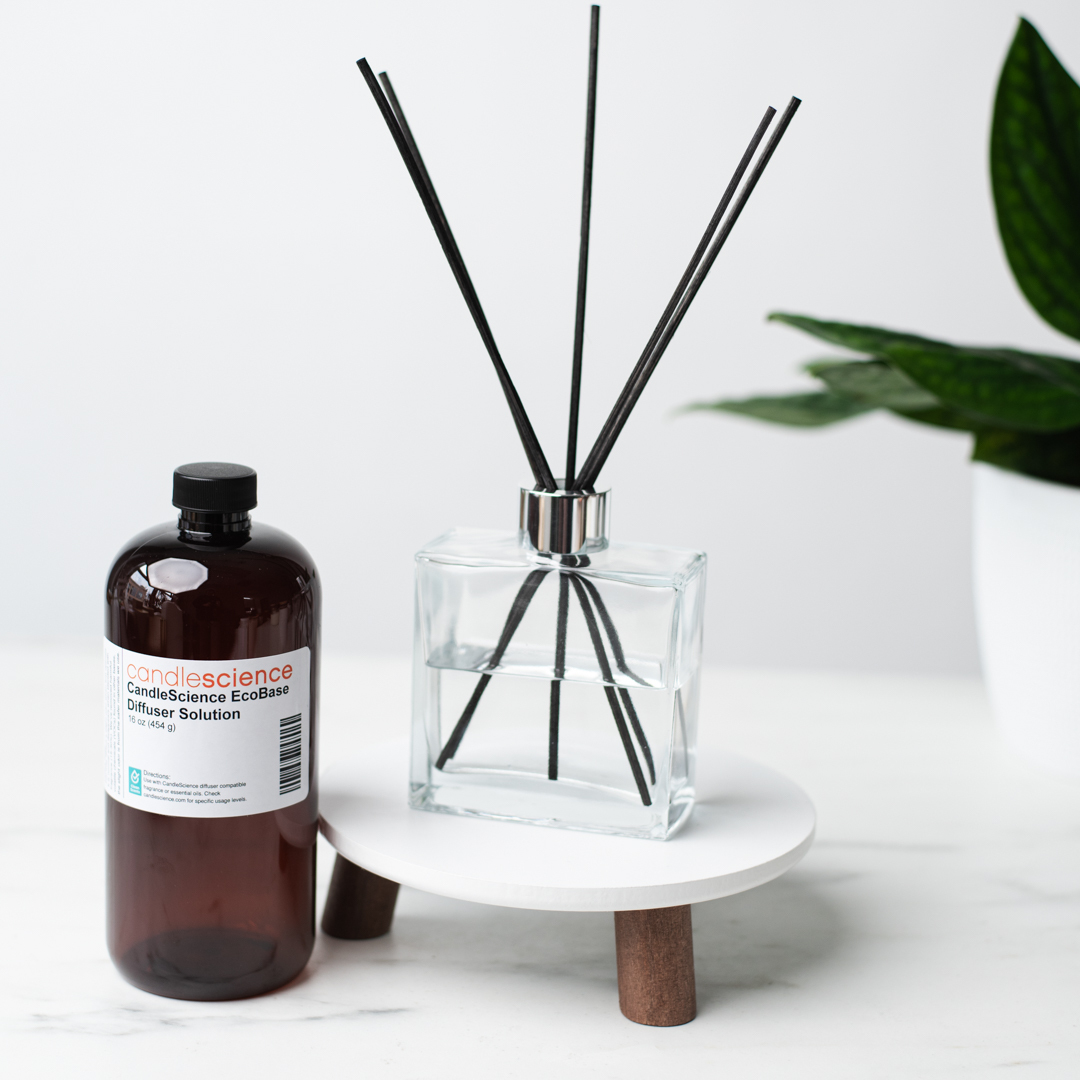 The better solution: CandleScience EcoBase™ Diffuser Solution
A stronger throw and more sustainable formula? That's right! Our exclusive formula provides a stronger scent throw while keeping sustainability in mind. Optimized for use with both CandleScience fragrance and essential oils, CandleScience EcoBase™ Diffuser Solution is ideal for reed diffusers and other passive diffuser products.
How do reed diffusers work?
Reed diffusers are a simple mixture of a base solution and fragrance oil poured into a glass bottle.
Typically, rattan reeds are placed into the mixture to draw the solution up. The solution then evaporates into the air leaving the aroma molecules behind for you to smell.
That's it! 
The more reeds you add to the mixture, the stronger the scent. If the reed diffuser will be fragrancing a very large room, or you enjoy a strong scent, begin with 1-2 more reeds than usual.
Keep in mind that a diffuser with lots of reeds will not last as long as a diffuser with fewer reeds. 
For more infomration, visit How to Make a Reed Diffuser
WATCH IT: Reed diffuser video guide