Top Selling Fragrance Oils (past 30 days)
STRONG AND TRUE FRAGRANCE OILS
Harness the unique ability to evoke memories and emotions with CandleScience fragrance oils. All of our fragrance oils are developed for exceptional performance in soy wax.
All of our fragrances are phthalate-free and adhere to RIFM and IFRA standards for safety and purity. We also have a large selection of fragrance oils that approved for bath and body products.
What makes our fragrance oils so special?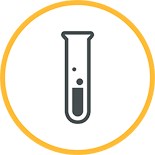 Obsessive Testing
Our 7 Levels of testing means we catch the duds so you don't have to.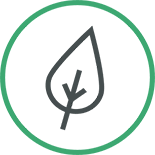 Soy Wax Ratings
Be confident in your fragrance oils with our honest and straightforward soy wax rating.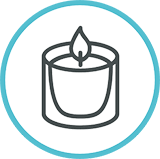 Love for Candles
Liking a candle fragrance isn't enough, you deserve something you'll love!
Our Soy Wax Rating Guide
3 LEAVES
---
Take-no-prisoners throw that can fill very large spaces with intense fragrance. Only for serious fragrance lovers.
2 LEAVES
---
Fills large spaces with fragrance, similar to top-of-the-line paraffin wax candles.
1 LEAF
---
Creates a saleable product that is great for aromatherapy and smaller spaces.
Need Wholesale Pricing? No Problem!
Simply browse individual fragrance oils to view wholesale pricing. There are no minimum order requirements and we have huge selection in stock and ready to ship. For more information on wholesale ordering view our wholesale page. 
---
Don't Take Our Word For It...
All of our fragrance oils feature customer reviews to help you decide which scent is right for you. See what others have to say or give your own feedback on any of our fragrance oils!