Introducing CandleScience essential oils
Essential oils?! From CandleScience?! 
You read that right! CandleScience essential oils are here. You might be wondering what makes our EOs different, or how they'll perform in candles, soap, cosmetics, and reed diffusers. Let's get into it.
Serving the needs of our community is our most important, most dearly-held goal. Requests for an essential oil line and information about using them are among the most common feedback we receive. The desire for natural, plant-based products has grown dramatically over the years, and candles and body care are no exception.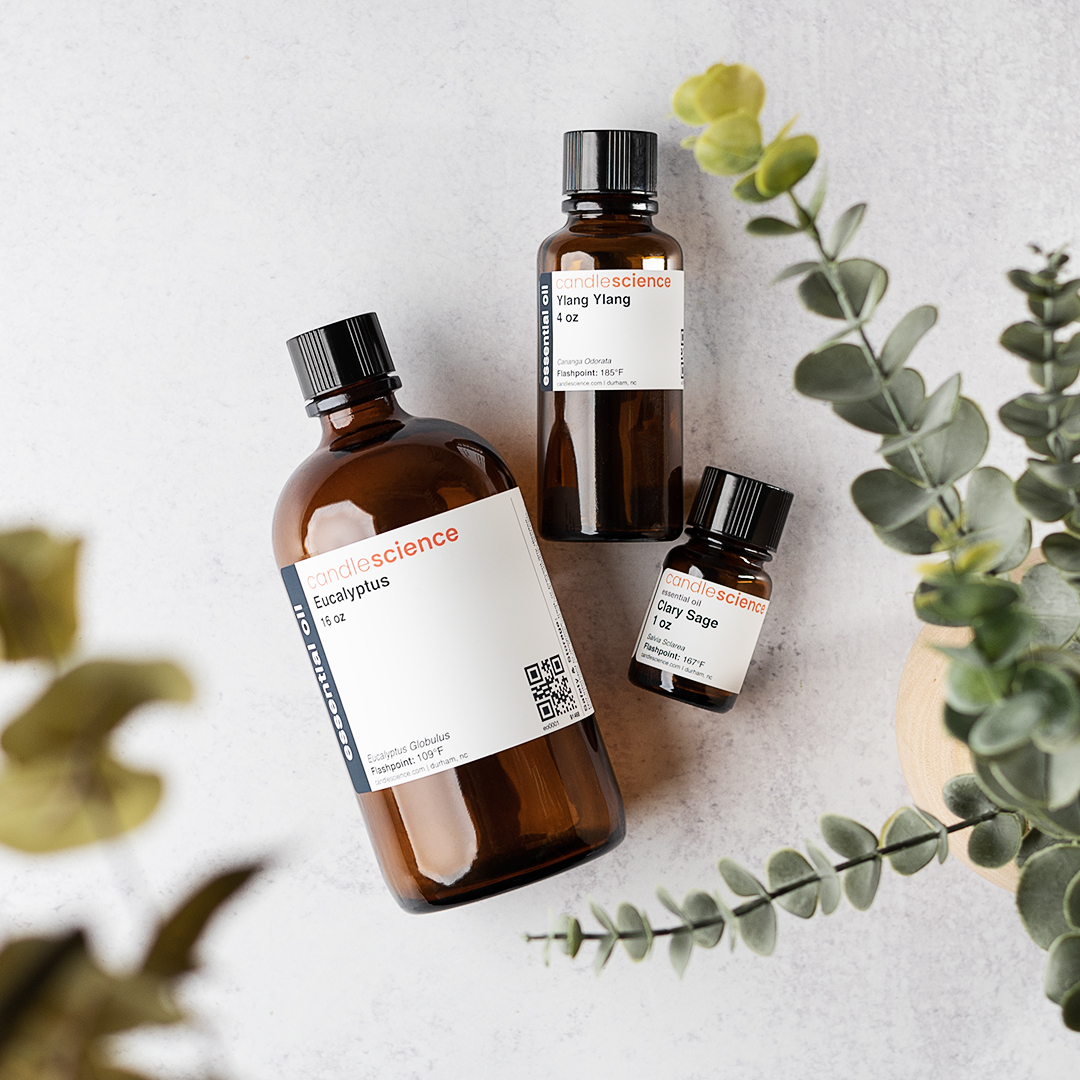 We've grown into more than just a candle making supplier. Our SoapScience line is carefully curated, serving both longtime soapers as well as offering new revenue opportunities for candle makers through adding soaps and other body care items to their product lines. Essential oils are a natural next step. 
Each and every essential oil product page includes usage details for a wide variety of products. In addition to recommendations for bar soap, candles, and lotion, you'll also see recommendations for liquid soap, perfume, and room sprays. (And remember, you can see the maximum allowable usages for all applications on the IFRA certificate.) 
For the cold process soapers, cold process soap notes are available on each product page. These notes are direct from our in-house team of expert soap makers and details their experience working with each essential oil in our standard cold process recipe, so you'll know exactly what to expect as you begin your own testing.
Reed diffusers are an elegant, flame-free home fragrance solution, and we were thrilled to find that many of our essential oils perform exceptionally well in our reed diffuser base. Reed diffusers with essential oils are a beautiful fit for all-natural, luxury product lines.
But what about candle making?
As you know, testing fragrance oils is already a tricky process. There are even more considerations with essential oils, like: 
Performance.
Creating all-natural products is a great way to set your line apart, but essential oils are not created for the purpose of scenting candles and their performance can be a toss up. A lack of cold and hot throw, a fuel-like or burning rubber scent while burning, and wicking trouble are common issues with essential oil candles. But don't worry, we have detailed Candle Maker Notes available to give you a head start as you begin your own testing.
Expense.
Essential oils can be more costly than fragrance oils, especially considering their variable performance in candles. While it's certainly something to keep in mind, you can also get more mileage out of pricier EOs by creating custom blends with other, lower cost EOs. You also get the benefit of offering your own sophisticated, signature scent! 
Safety.
"Natural" doesn't necessarily equal "safe."  Remember, whether you're using essential oils for candles, bath and body products, or cosmetics, these are highly concentrated, pure essential oils. When we're talking about products that are intended for skin contact such as lotion and soap, phototoxicity, skin sensitization, and irritation are a few common concerns. That's why referencing the IFRA certificate for each essential oil you use, and understanding the usage guidelines, is so important.
Why use CandleScience EOs in candles instead of others?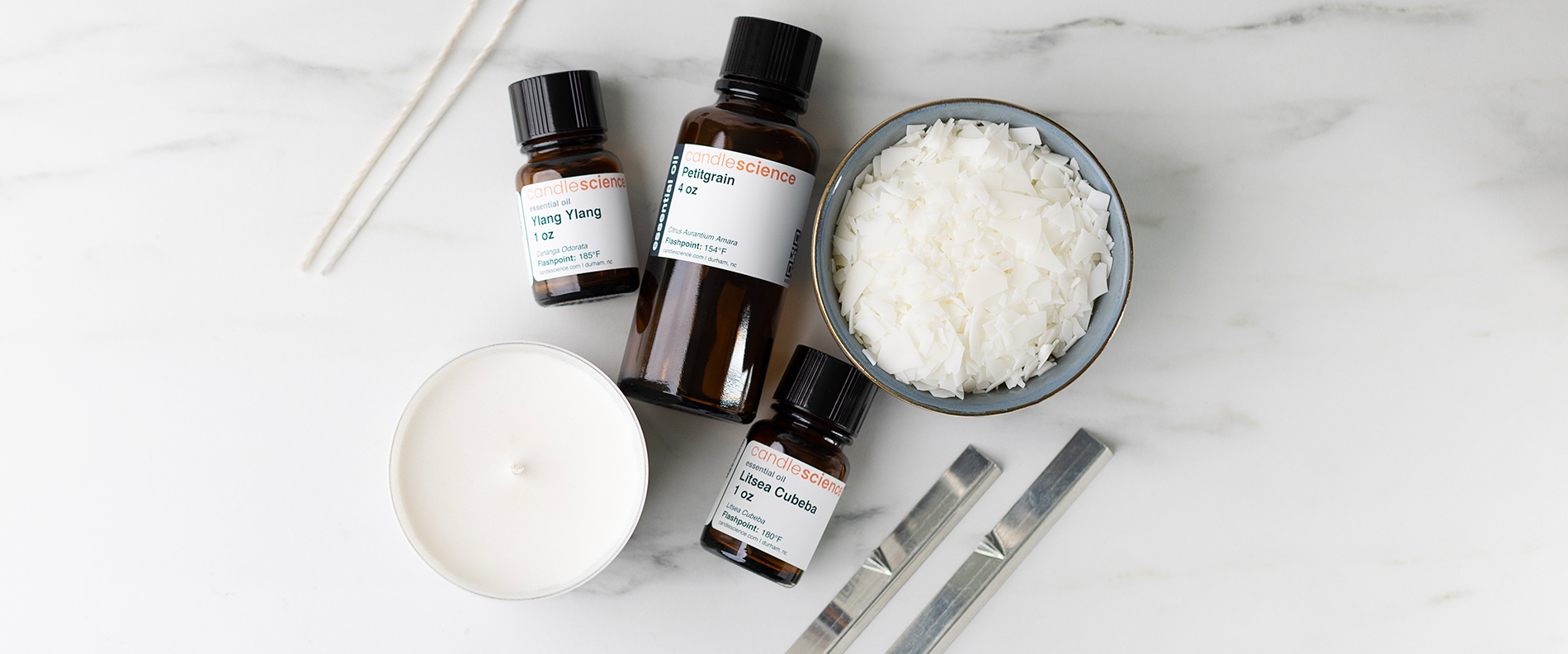 The short answer: our Candle Maker's Notes. These EOs are rigorously tested for safety and performance in candles at our in-house lab by our own team of experts. We conducted our initial rounds of candle testing as we do with fragrance oils: in 464 soy wax at a 6% fragrance load with the recommended wick size for the wax and jar diameter. There were a few exceptions for oils, like Cinnamon Leaf, that have a maximum allowable fragrance load below 6%—those were tested at the maximum allowable fragrance load. From there, we began testing out different fragrance loads (working within the IFRA guidelines, of course!) and wick combinations to ensure we were getting the best performance–and can offer you the best advice! 
Basically, we did our best to take the guesswork out of it. If we recommend an EO for candles it's because we know it performs well in candles. You'll see that there are some EOs we don't recommend using for candles due to the way the scent morphs when burned, like Amyris and Pink Grapefruit–these are better for products like soap and lotion where they retain the out-of-bottle aroma. 
Make sure to read through the Candle Maker's Notes on each essential oil's product page. These notes include our experience working with the oil, how we rate its strength on our 3-Leaf Soy Performance Scale, and the applications we do and don't recommend.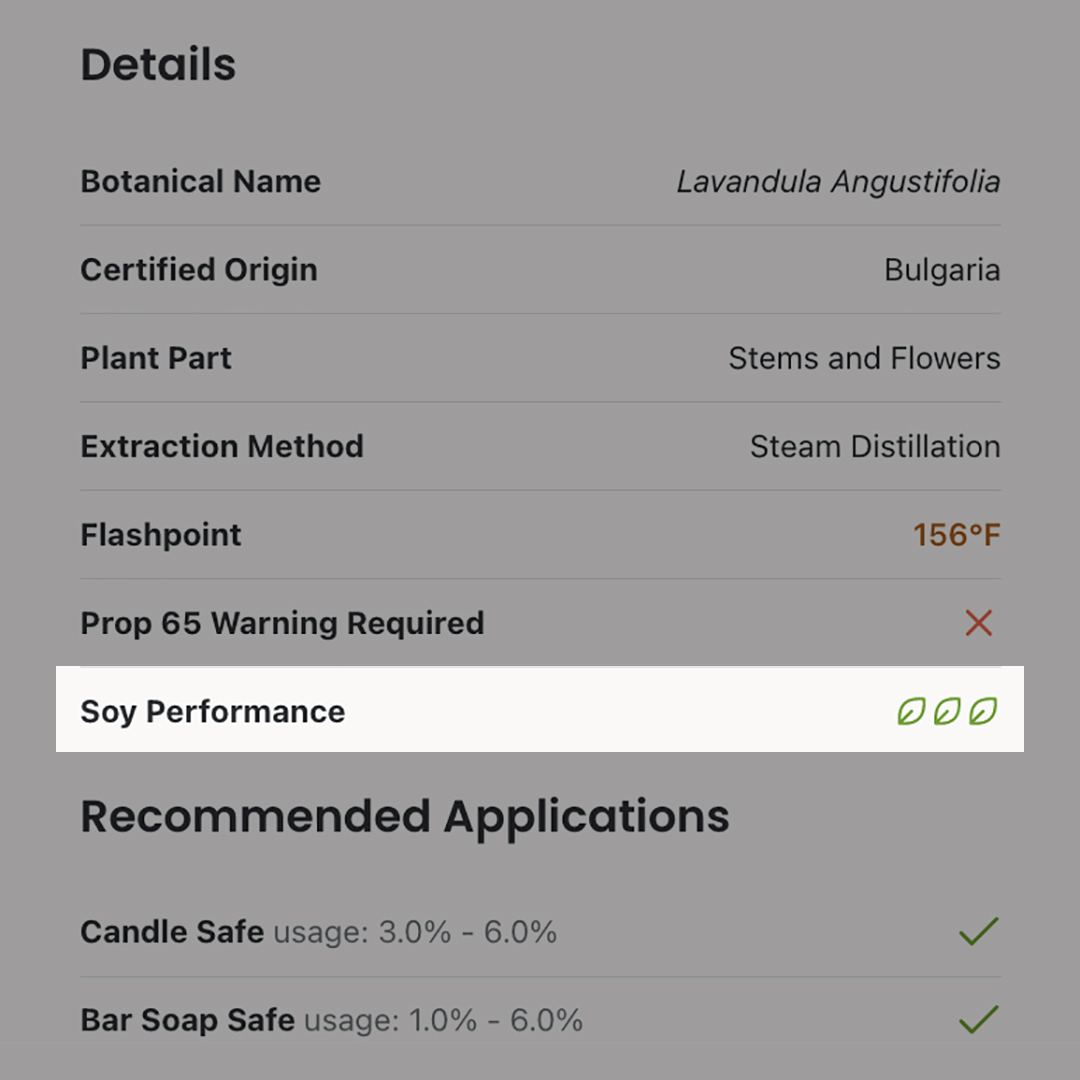 The 3-Leaf Soy Performance Scale is how we rate the strength of our fragrance oils and essential oils. You'll notice that many essential oils are given a 1 or 2 Leaf rating–essential oils in general do not produce the hot or cold throw that fragrance oils do. You'll still spot some 3 Leaf EOs like Eucalyptus and Lavender (Bulgarian). 
You'll also spot some essential oils we don't recommend using in candles at all. When some EOs are used to fragrance candles, the burning flame transforms the aroma such that it becomes unpleasant or unrecognizable. For example, Orange (Sweet) is gorgeously sweet and citrusy in soap, lotions, and wax melts, but when used in candles the aroma is more akin to a "fuel-like" or burning rubber scent.
We want you to be confident that the essential oils you're using in your products are of the highest quality and purity. For all CandleScience Essential Oils, you'll have access to Certificates of Analysis, Safety Data Sheets, and the IFRA certificate. You're likely already familiar with IFRA certificates and Safety Data Sheets through working with fragrance oils (and if not, you can learn more about using the IFRA certificate here). Certificates of Analysis verify if an essential oil passes or fails certain technical specifications like color, odor, and specific gravity. Find each of these documents linked right on the product pages for your easy reference.
Our EOs are so official, they have badges! On the product description page for each CS essential oil, you might notice one or more badges, like "Certified Origin," "Upcycled," or "Non-GMO Product." These badges indicate characteristics of interest that may be important to you or your customers. You can read more about each badge and what it means here.

Now that you know a little more about the essentials of CS essential oils, we hope you're excited to try them out in your candles, soaps, room sprays, and other handcrafted products. If you have something you want to say about EOs, let's hear it! Share your thoughts, recipes, or the oils you're especially interested in using in the comments section below, or give us a shout on Facebook, Instagram, or TikTok. 
If you want to learn more about what differentiates essential oils from fragrance oils, and when to use which, give this article a read.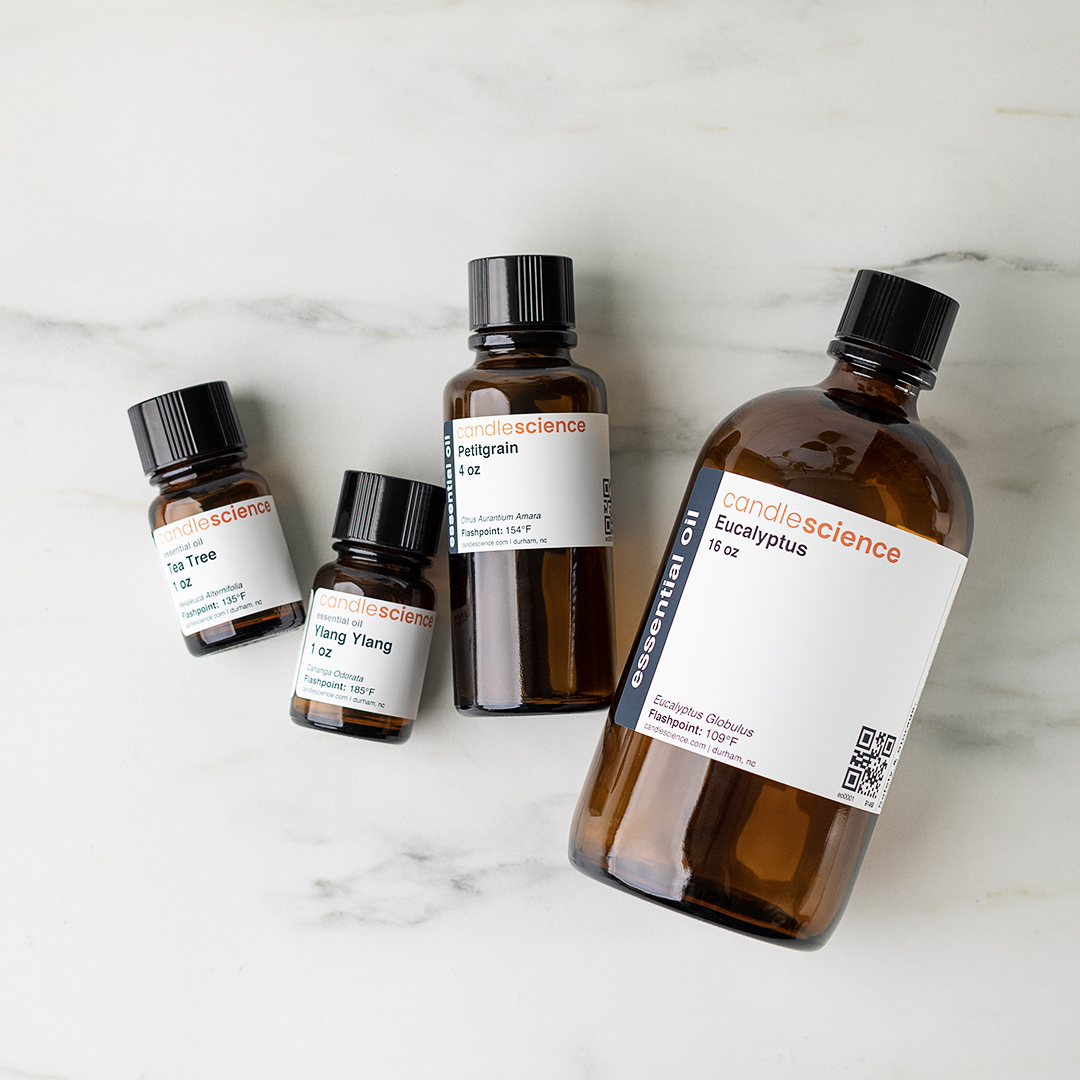 Browse all essential oils
Shop all essential oils.