diffuser sticks
Find natural diffuser sticks, synthetic fiber reeds, and unique diffusers with decorative appeal.

Ready to expand your product line? These diffuser sticks offer many options to create your own signature home fragrance collection.
Pair your diffuser sticks with any of these glass reed diffuser bottles. Browse the range of classic and upscale styles, including collars in a variety of colors and finishes.
Carousel with 4 Products shown at the same time. Use the Previous and Next Button to Navigate.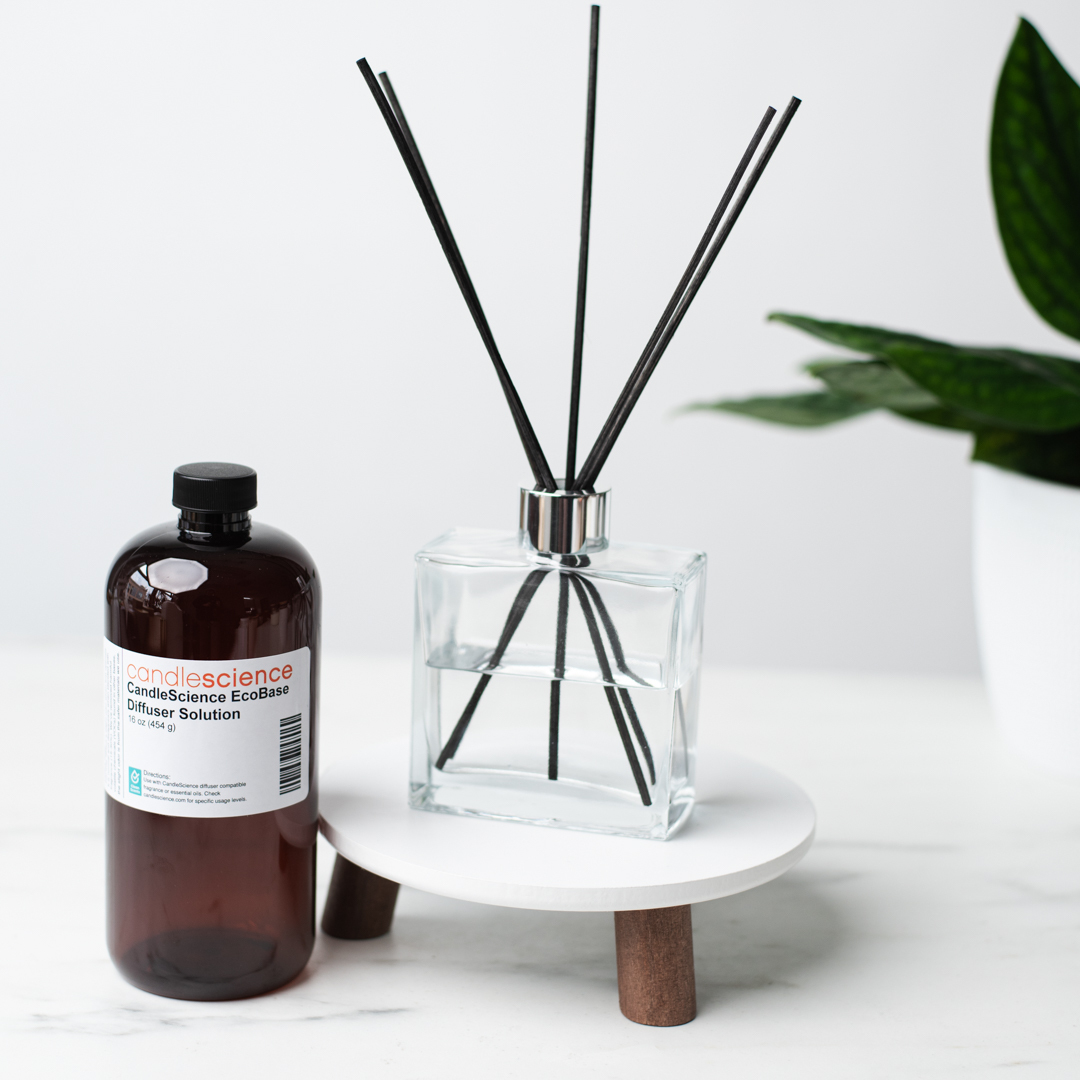 The better solution: CandleScience EcoBase Diffuser Solution
A stronger throw and more sustainable formula? That does sound better! Our exclusive formula provides a stronger scent throw while keeping sustainability in mind. Optimized for use with both fragrance and essential oils, CandleScience EcoBase Diffuser Solution is ideal for reed diffusers and other passive diffuser products.