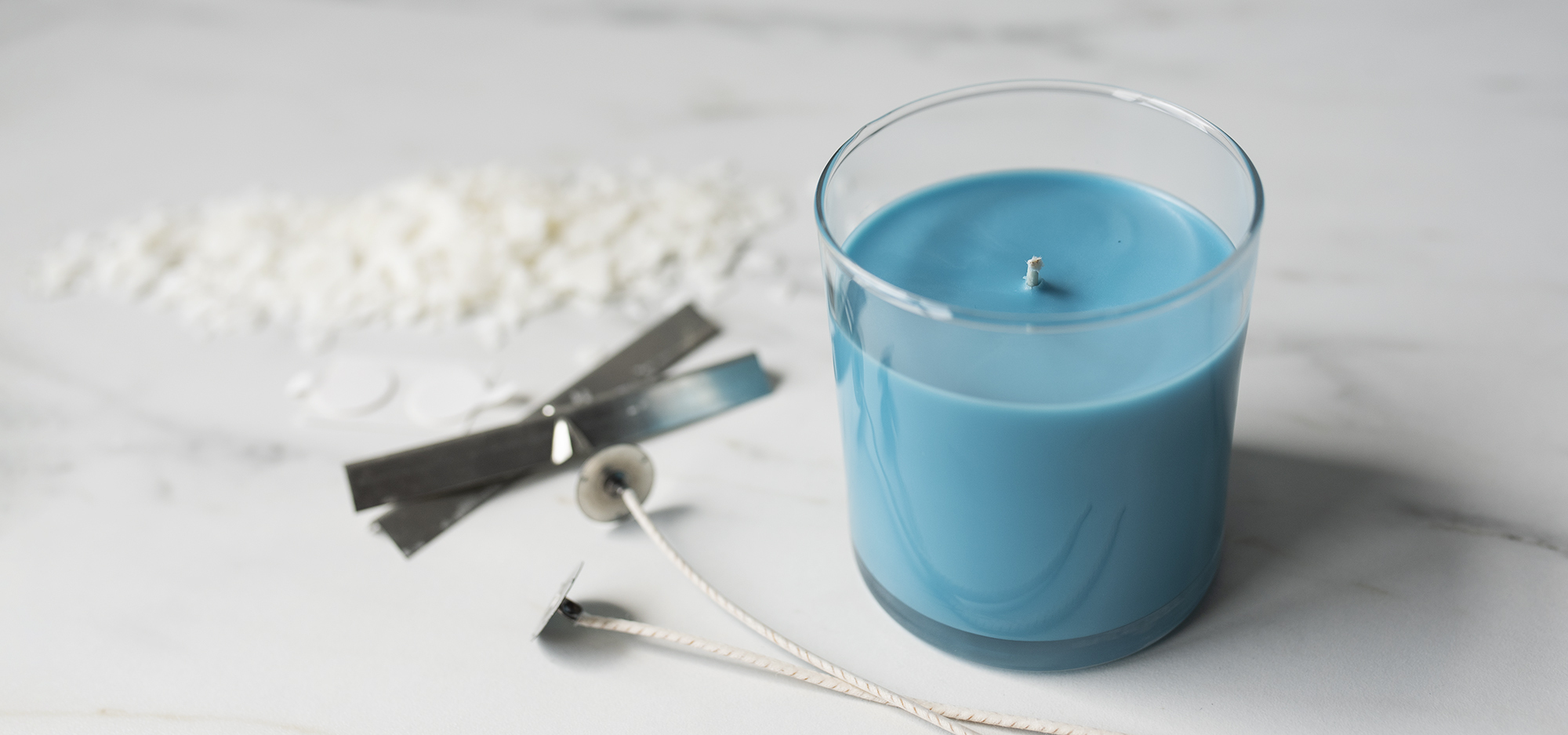 Ready to make your first soy candle, or hoping to improve your technique a bit? We got you! Learn how to make your own soy candles with this beginner-friendly tutorial. We'll walk you through the process step-by-step, and you'll complete the project with a great foundation of candle making skills and two beautiful soy candles! 
Additional items needed:
Double boiler
Stirring spatula
Paper towels
Isopropyl alcohol
Scissors
Step 1: Melt max
Pour your 1 lb. (16 oz.) bag of Golden Brands 464 soy wax flakes in the pouring pitcher. Begin to melt the wax with a double boiler or hot plate.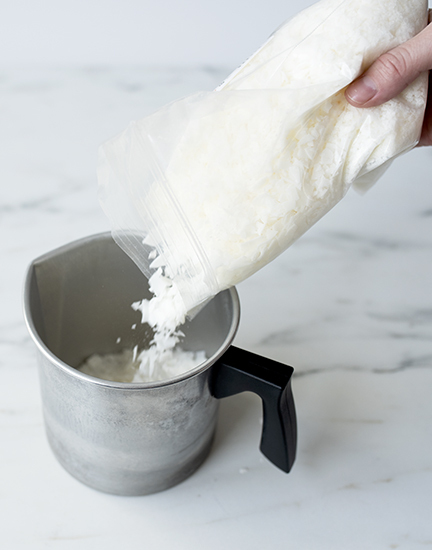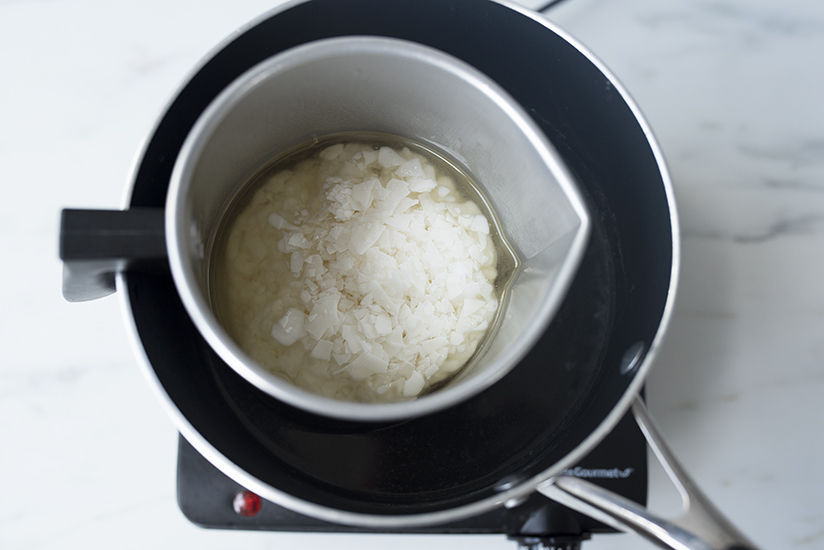 Step 2: Prepare your jars
While your wax melts, wipe out your Straight Sided Tumbler Jars with a small amount of isopropyl alcohol and a clean paper towel.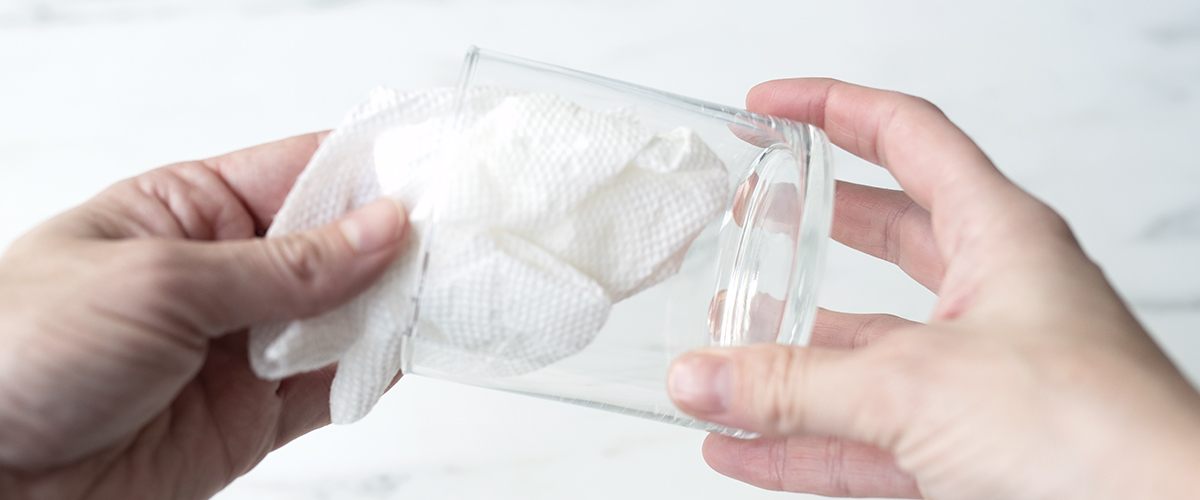 Using a wick sticker, center one CD 18 wick in each jar.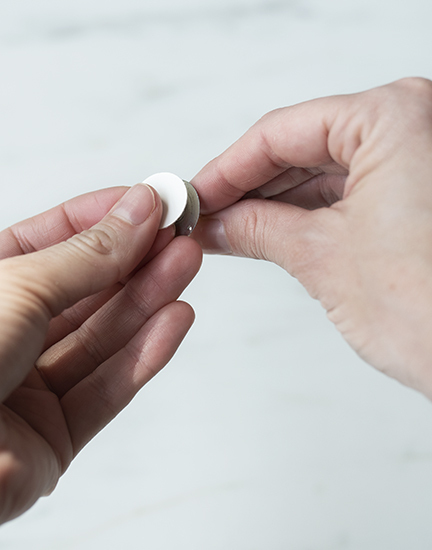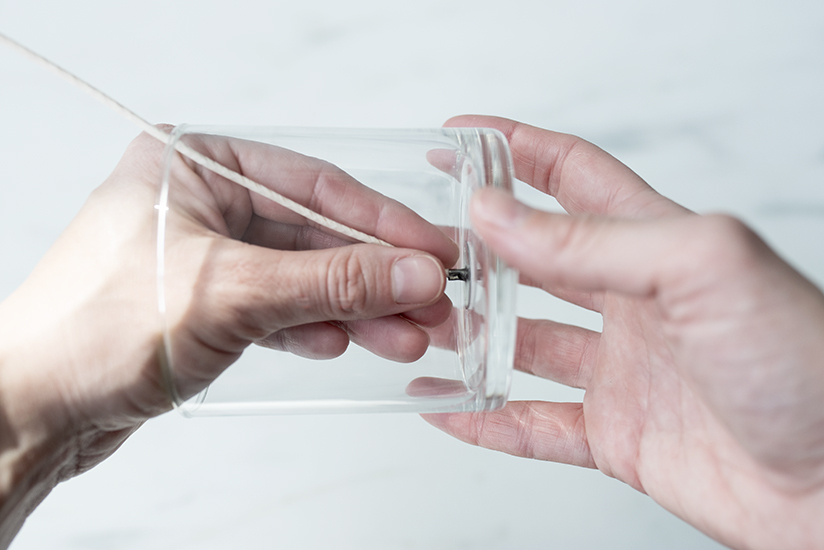 Step 3: Add the dye block and fragrance oil
Once your wax is fully melted, add half of a Caribbean Blue dye block to the wax and stir.
Note: The block should snap in half, but you can also use a knife and a cutting board to cut it in half.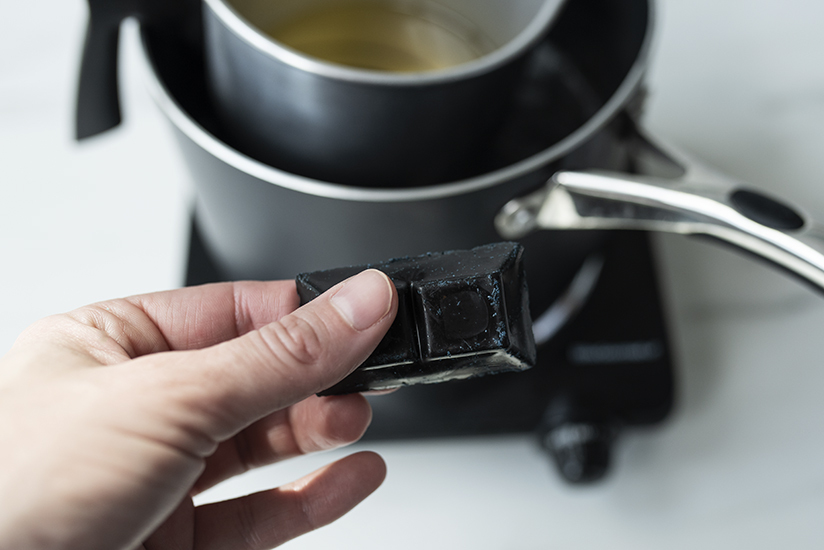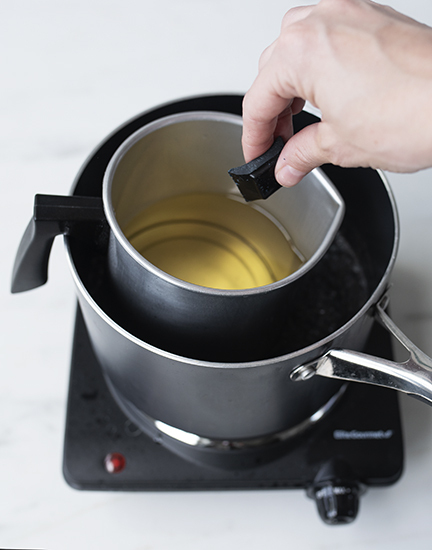 Stir the dye block into the wax.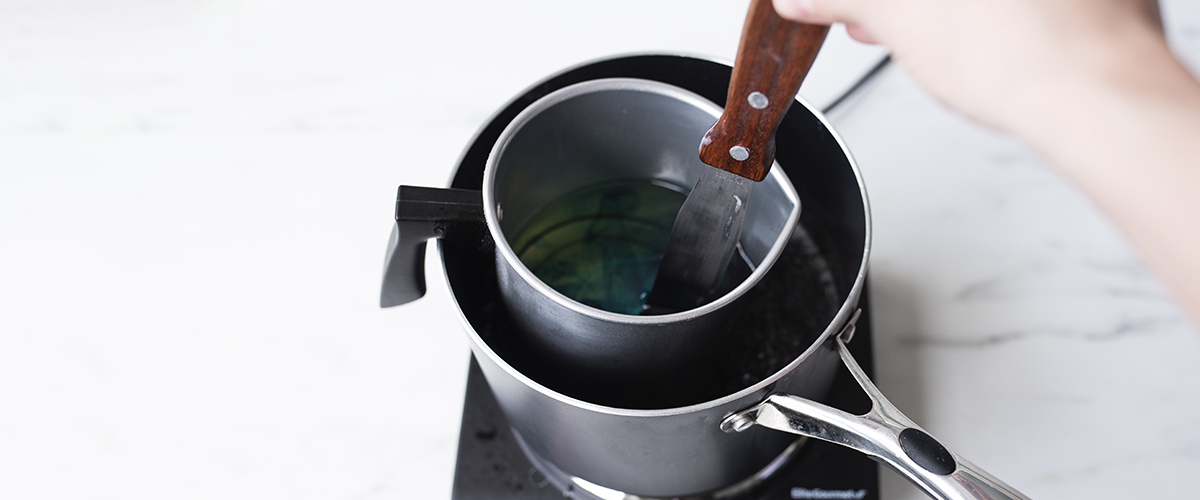 Once the dye is fully mixed in and your wax has reached 185°F, add the 1 oz. bottle of High Tide fragrance oil, approximately a 7% fragrance load. Stir gently for 2 minutes to ensure that the oil is fully incorporated with the wax.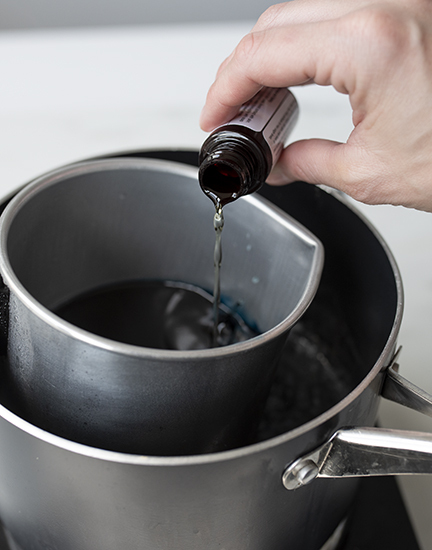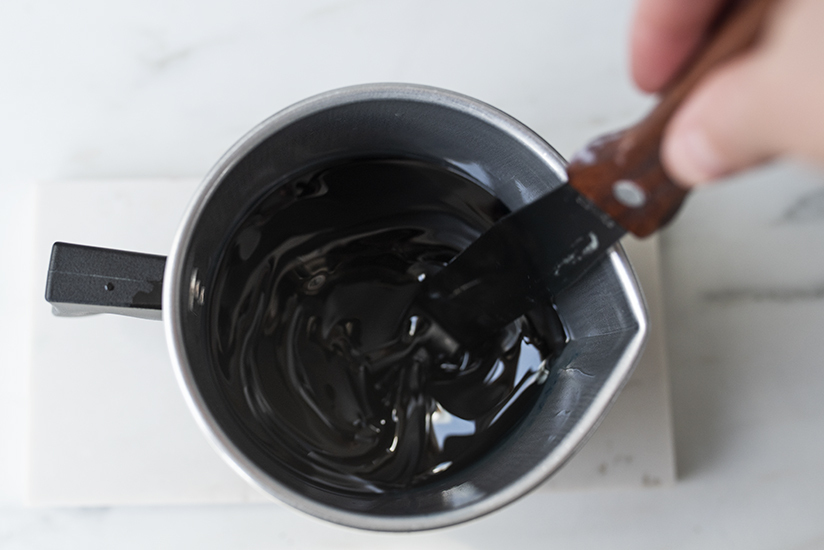 Pro Tip!
For more information about calulating the amount of fragrance oil you need, check out our FAQ.
Step 4: Pour the wax
When the wax cools to 135°F, carefully pour the wax into the jars. Secure wick with a wick bar.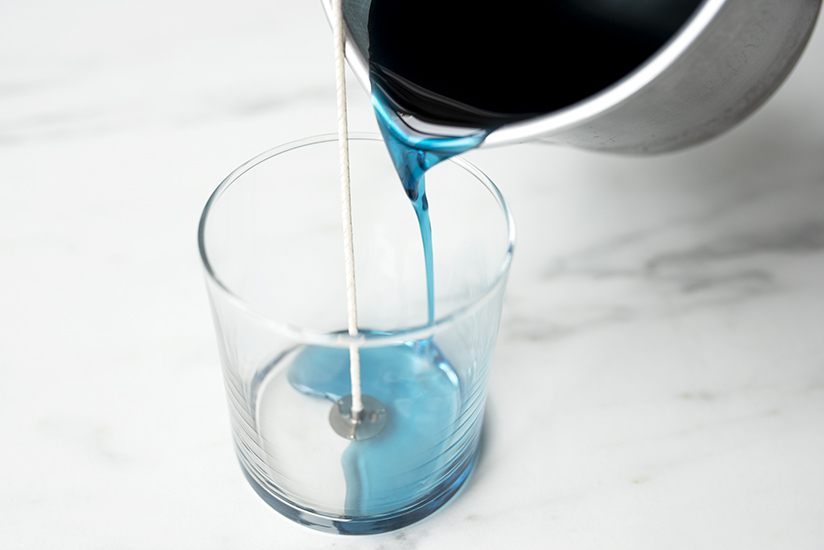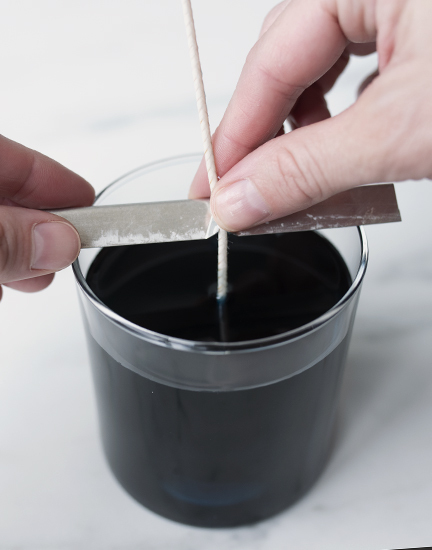 Allow your candles to fully cool.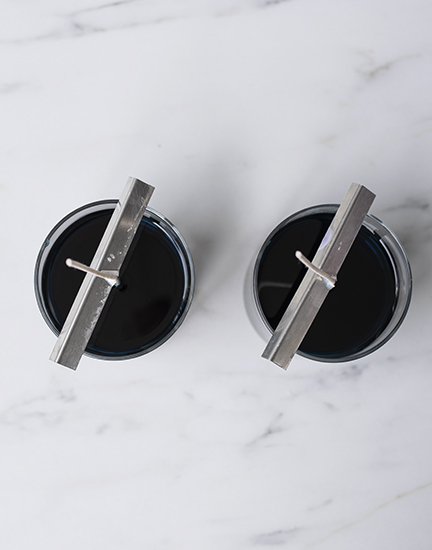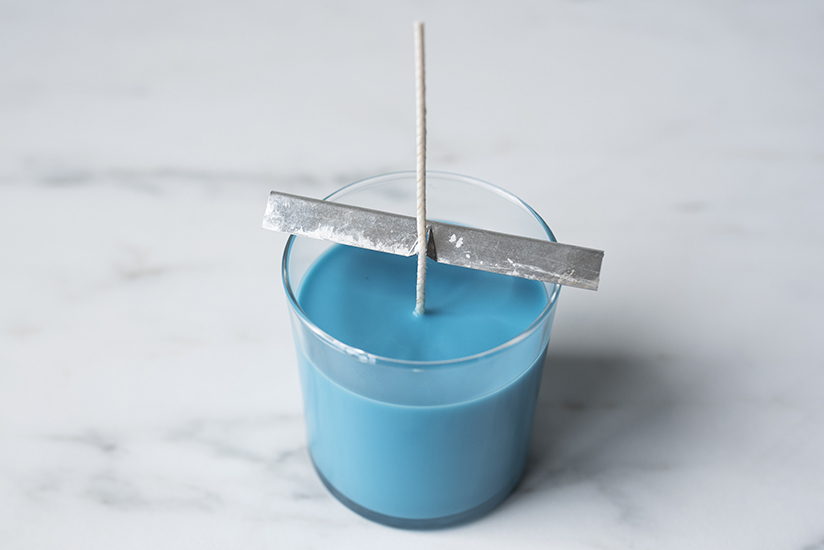 Step 5: Trim the wick
Once your candles have cooled completely, remove the wick bars and trim the wicks to 1/4 in. Place a warning label on the bottom of each candle.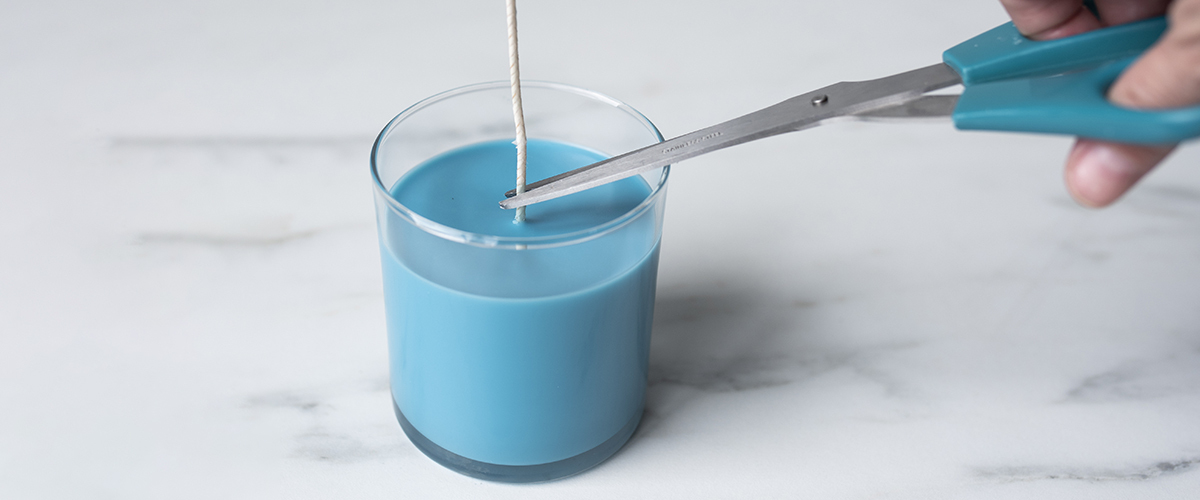 You just made two soy candles! Our candles feature the Caribbean Blue Dye Block and High Tide fragrance oil, but be sure to have fun customizing the dye and fragrance oil pairing for your own candles – the options are soytainly endless!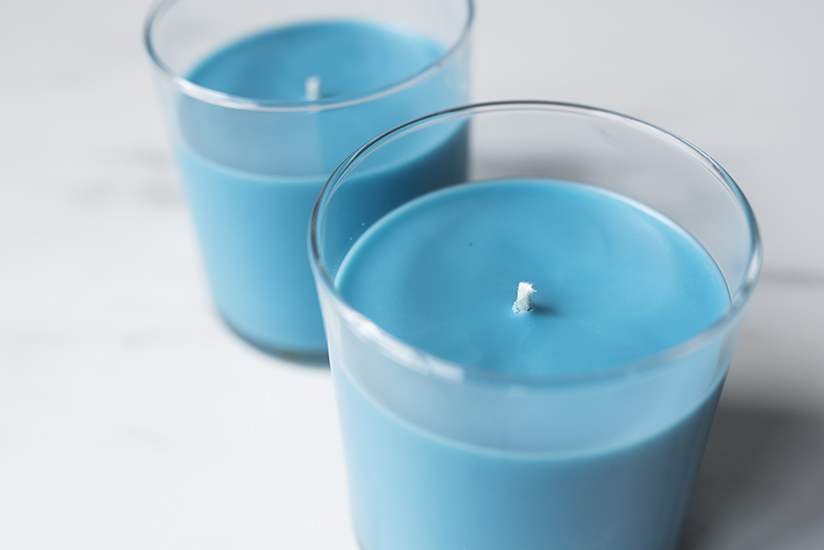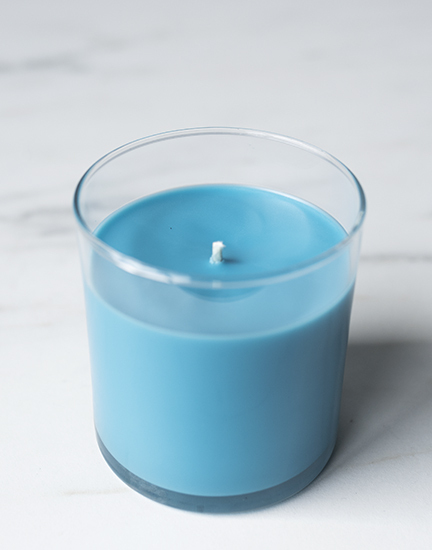 Pro Tip!
Show off your first soy candle and all your handmade creations, with the CandleScience community by tagging us @CandleScience and using the #CandleScientist hashtag on Facebook, Twitter, and Instagram. We may feature you in our Stories or on our website!