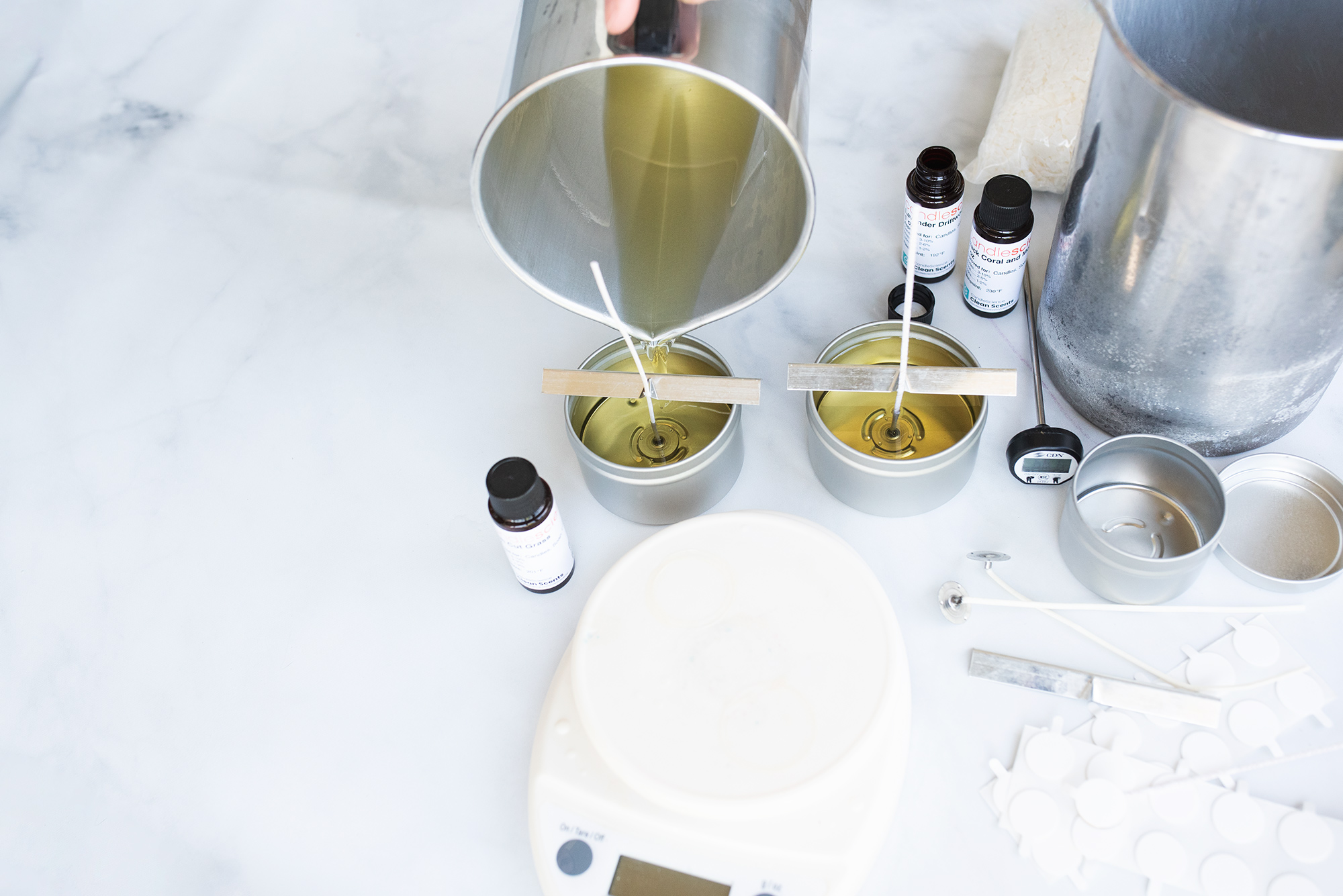 Best candle kits for starters & hobbyists
Our recommended candle making kits for beginners, DIY enthusiasts, supervised crafting with kids, or even a girls night in. These kits make six soy wax candles—enough to give as great gifts too.
Carousel with 4 Products shown at the same time. Use the Previous and Next Button to Navigate.
If you're considering a candle business, these kits have additional items like a thermometer and metal pouring pitcher to help you get started. With the supplies to make 12 soy wax candles, you'll have enough to test and perhaps even make your first sales.
Take a closer look at a CandleScience candle making kit!
Candle making is a pastime that opens up a world of creative exploration and fun. Enjoy how relaxing it can be to work with your hands while mixing wax and fragrance to create beautiful candles. Whether you make your own candles solo, or share the experience with someone else, you get to connect with your creative side!
Starting with a high-quality, curated kit is a great way to begin your candle making journey. With all the needed supplies and helpful instructions, you can craft with confidence! And if you find you're not quite getting the results you hoped for? Our customer support team is here to help you.
Other perks of our kits:
Convenience - There's no need to spend time figuring out if you selected enough wax. The right combination of supplies is already selected by seasoned makers. Simply add the kit to cart and know your purchase lets you get started once it arrives!
No waste and a great value - Each kit provides exactly what you need to make your candles. No worrying about what to do with extra wicks or other materials!
All DIY candle making kits include:
Why choose a CandleScience candle making kit?
There are hundreds of kits out there, so what makes these different from the kits found online or at places like big box arts and crafts stores?
Intentionally curated supplies and equipment essential for crafting highly fragrant soy candles. 

Step-by-step instructions that are easy to follow. You'll learn the candle making process and master the basic steps: melt, wick, mix, and pour.

CandleScience Clean Scent™ fragrances created with rigorous safety standards for peace of mind when crafting in the home. 

Support you can count on—a kit from the experts comes with expert support! You'll get answers to your candle-making and order questions.