How to make whipped bath soaps
result:
12 small straight-sided jars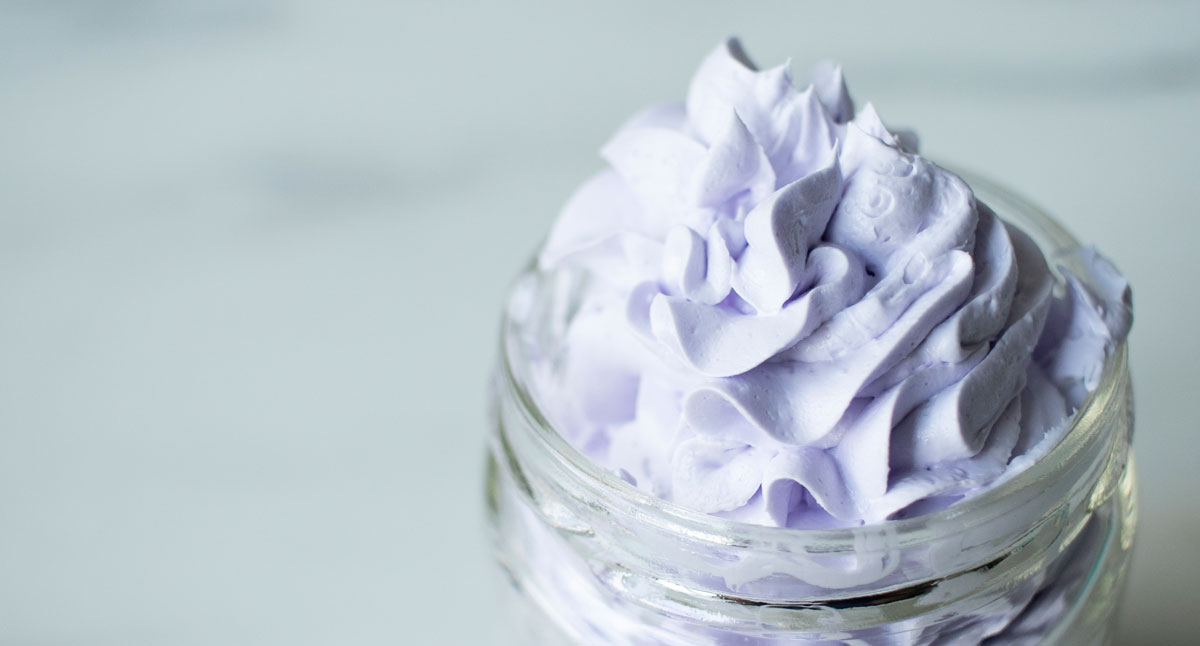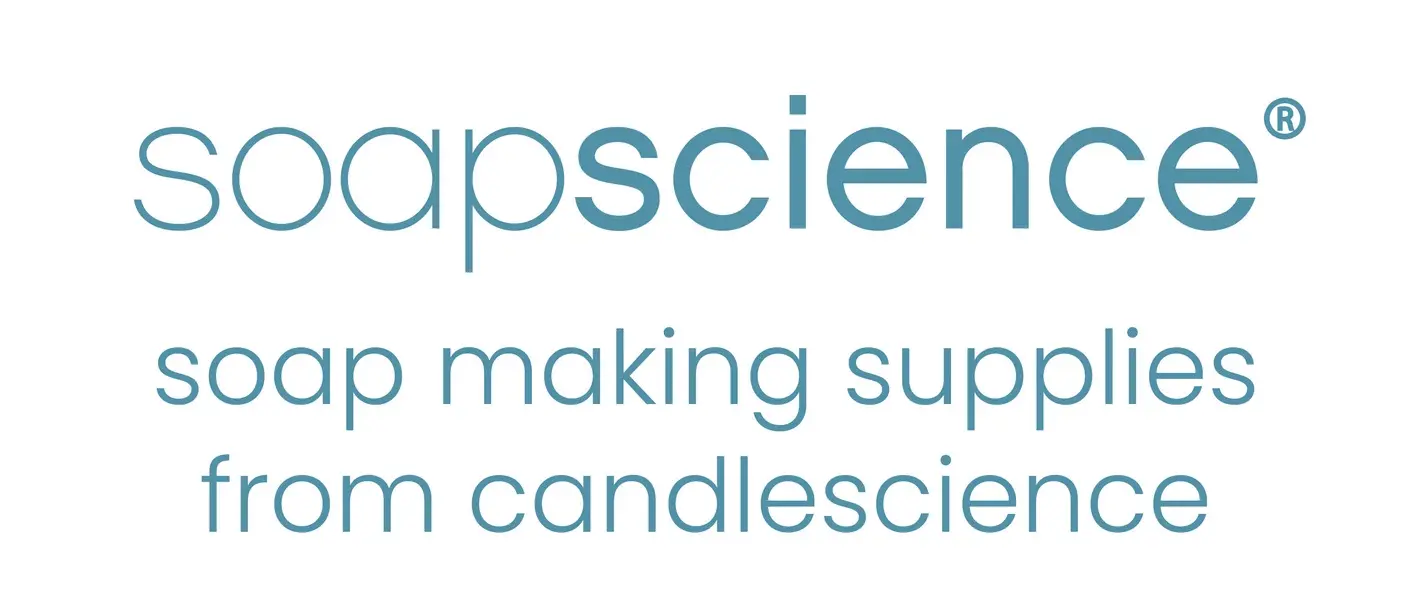 Easy to customize and super fun to make, whipped bath soaps are an ultra-luxurious addition to any product line or personal collection.
This versatile recipe creates a super moisturizing wash-off soap; with a few modifications, it can also be used as a shaving soap, body meringue, sugar or salt scrub, and more. It will make approximately 12 whipped bath soaps in the Small Straight Sided Jars, depending on how fluffy you whip the base.
EO Notes: You can also use soap-safe essential oils for this project. When using essential oils, be sure to check your essential oil's recommended usage percentage and IFRA Certificate. How to Make Melt and Pour Soap with Essential Oils.
Optional:
0.6 oz (17 g) Argan Oil (or other nourishing carrier oil of choice)
Equipment: 
Note: Equipment should not be re-used for food prep.
Hand mixer with beater attachments
Flat silicone spatula
Large mixing bowl
Piping bag and tools (if desired)
Step 1: Prepare and sanitize workspace
Wash your equipment and utensils in warm soapy water and dry thoroughly. Don't forget your workspace! Avoid any cross-contamination by spraying the area with rubbing alcohol or a 5% bleach solution, then wipe dry with a clean paper towel.
Remove the Foaming Bath Butter base from the tub. It will be soft and very easy to work with. Cut the base into rough cubes and place them in the mixing bowl. 
Place the beater all the way down into the base. Beat on a medium to medium-high speed for up to 10 minutes, or until the base looks like whipped cream.
Note: Whipping time can vary depending on the mixer used, and the temperature and humidity in your workspace.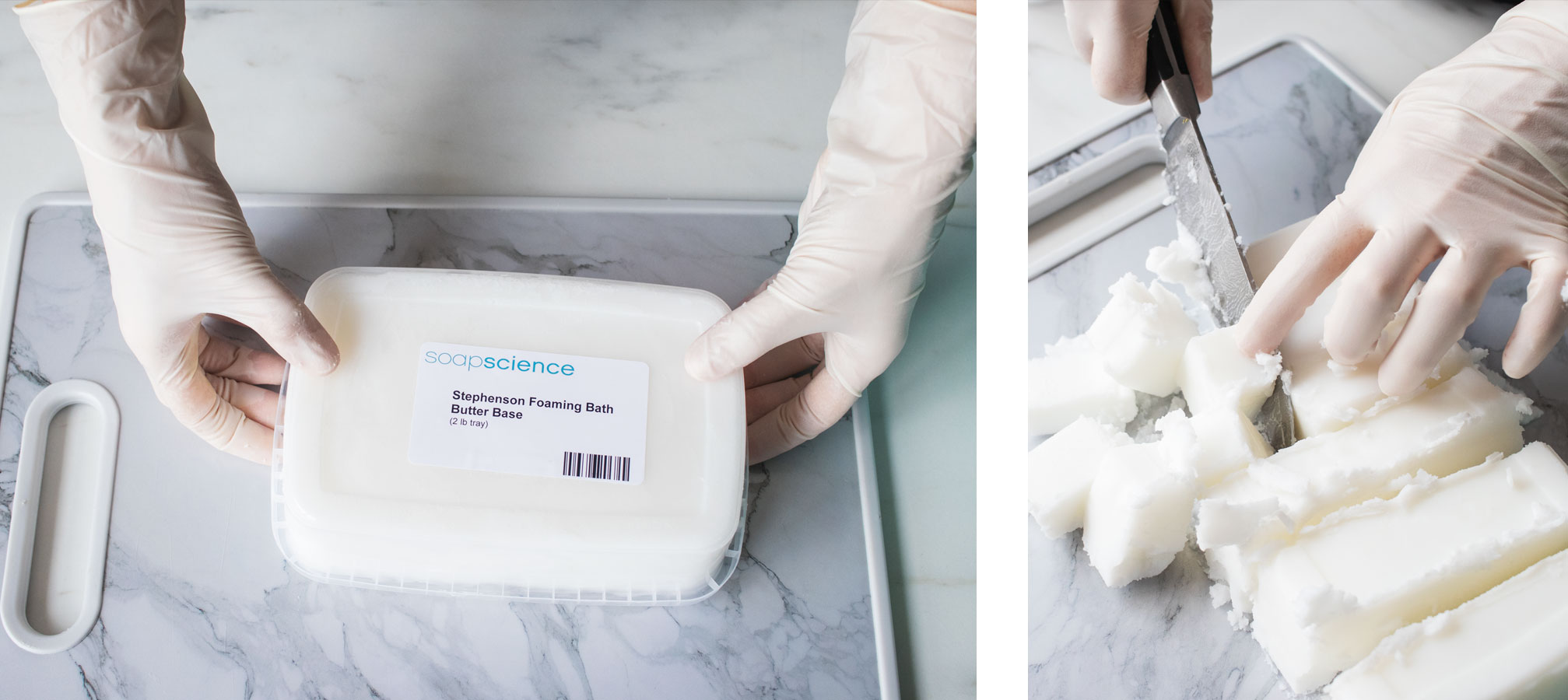 Step 3: Add fragrance oil and color
Weigh out 1 oz (28 g) of Fig Tree fragrance oil on the scale and add to the whipped base. Depending on your desired color shade, add 2-4 drops of Violet soap dye. We used 2 drops to achieve the pastel violet shade pictured.
If using, weigh out 0.6 oz (17 g) of argan oil (or other moisturizing oil of your choice) and add to the base.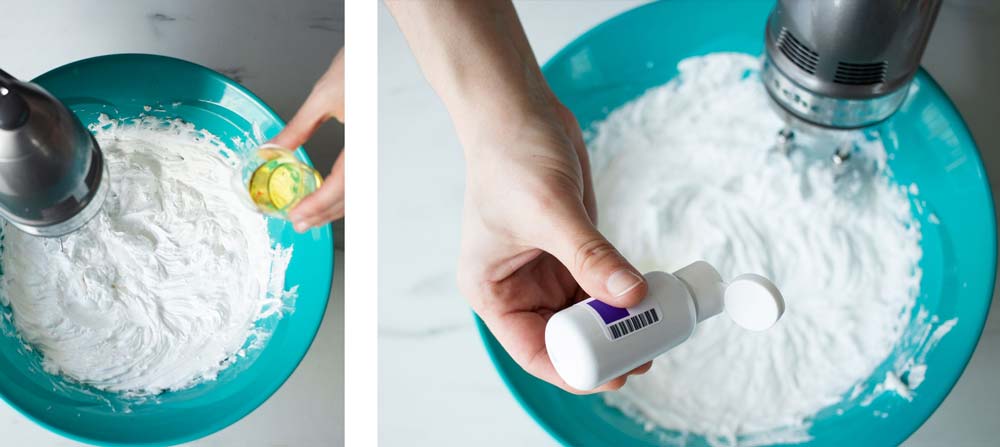 Step 4: Whip until fluffy
Beat the base on high for 3-7 minutes until it is light, fluffy, and roughly double in volume.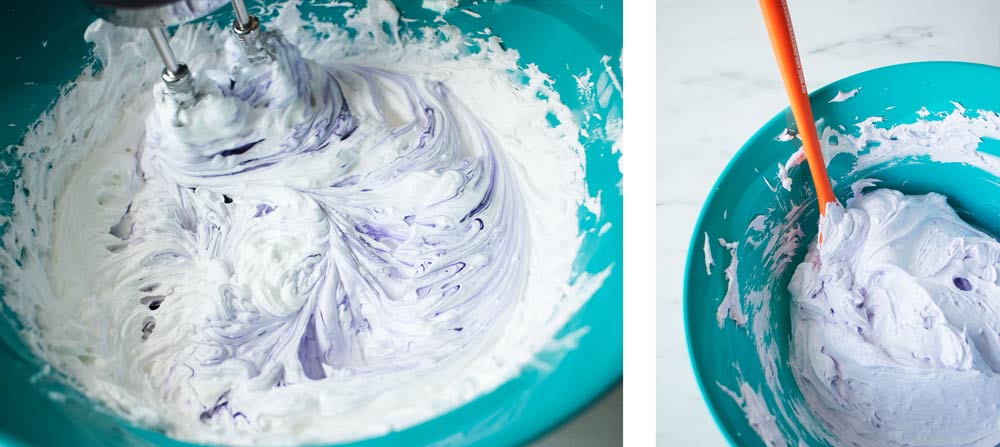 Step 5: Package and ENJOY!
When the mixture reaches the consistency and color you're after, it's ready to package. Scoop your bath & shower soufflé into the Small Straight Sided Jars, or use the piping bag and tools if you prefer.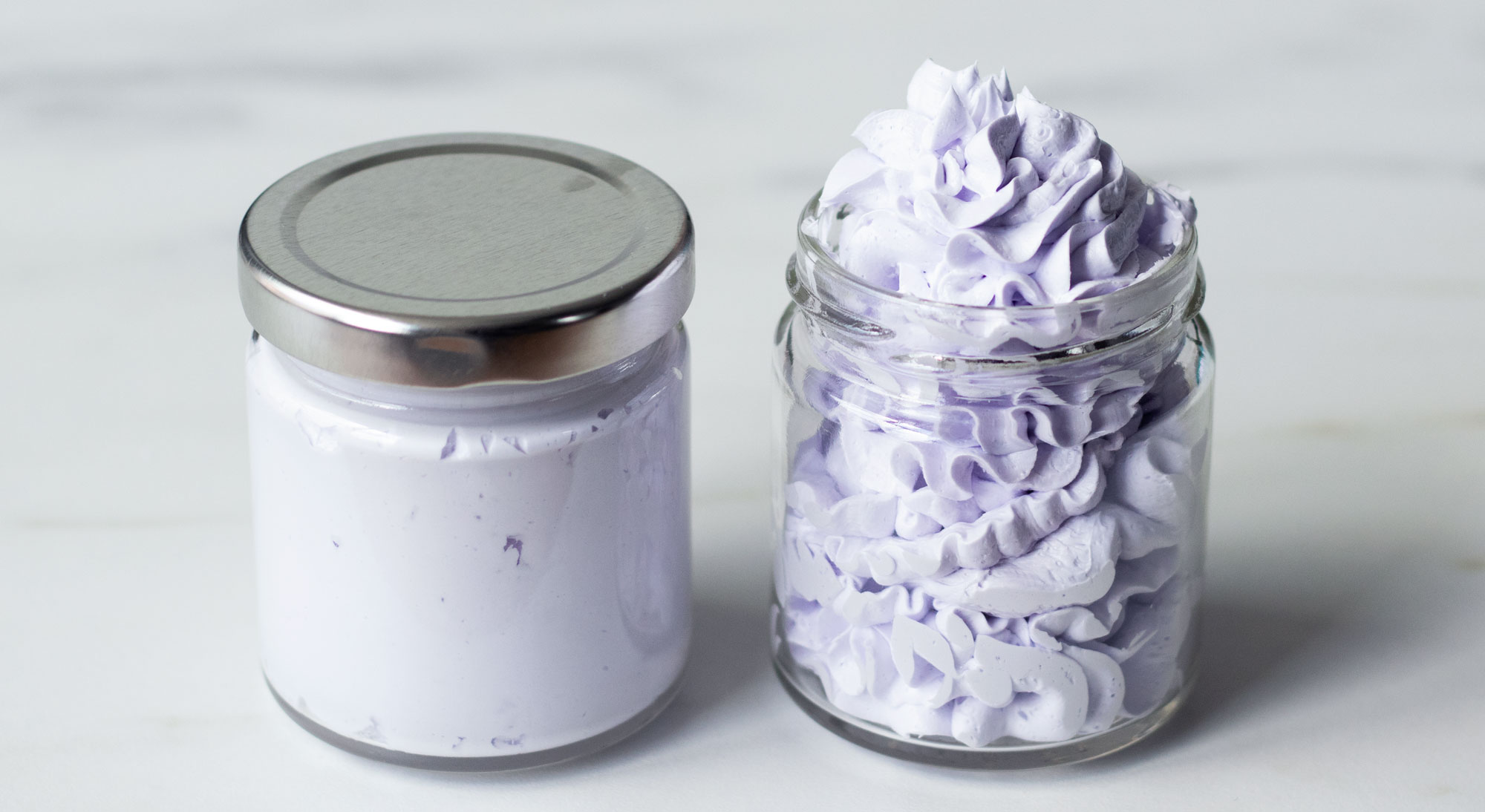 Did you make it?
Show off your whipped bath soaps, and all your handmade creations, with the CandleScience community by tagging us @CandleScience and using the #CandleScientist hashtag on Facebook, Twitter, and Instagram. We may feature you in our Stories or on our website!
---