business ideas: how to make a candle sampler set
create collections, subscription boxes, portfolio packs, and more.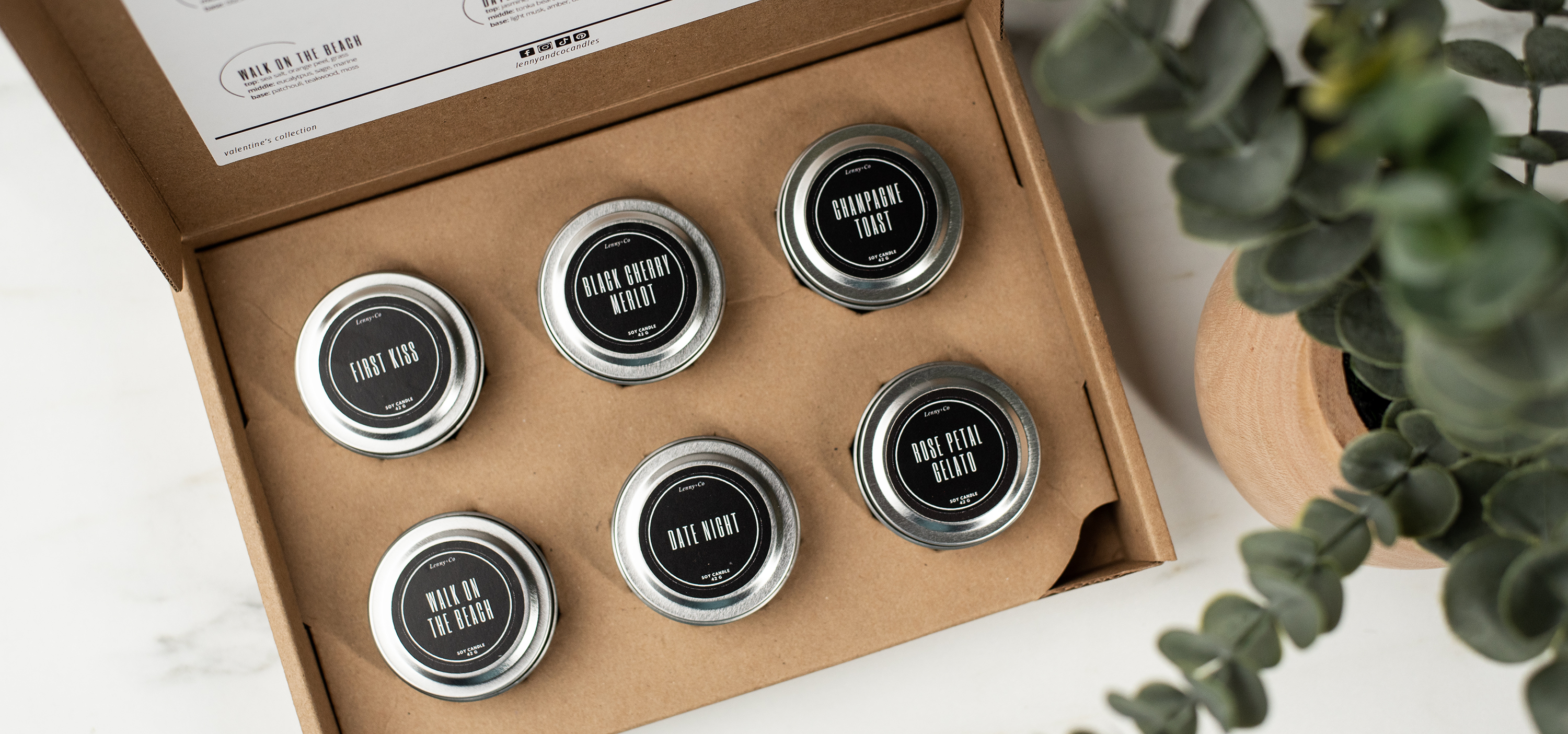 Getting your candles in front of noses can be tricky in the age of online shopping. Purchasing fragrance products without smelling them is intimidating to some consumers. While some candle lovers are comfortable with making a purchase based solely on the scent description, others opt only to purchase scents they can smell. 
So, how do you get customers to fall in love with fragrances online? A Valentine's Day staple inspired a solution: a box of chocolates, but make it candles! Boxes of chocolates feature an assortment of confections, and that variety makes the perfect gift. Even if the recipient isn't a fan of a few pieces, there are bound to be plenty more that were hits. 
This concept translates seamlessly to candles and fragrance products. We'll walk you through ways to use sampler sets for your business, how we made ours, and ideas to help spark your creativity.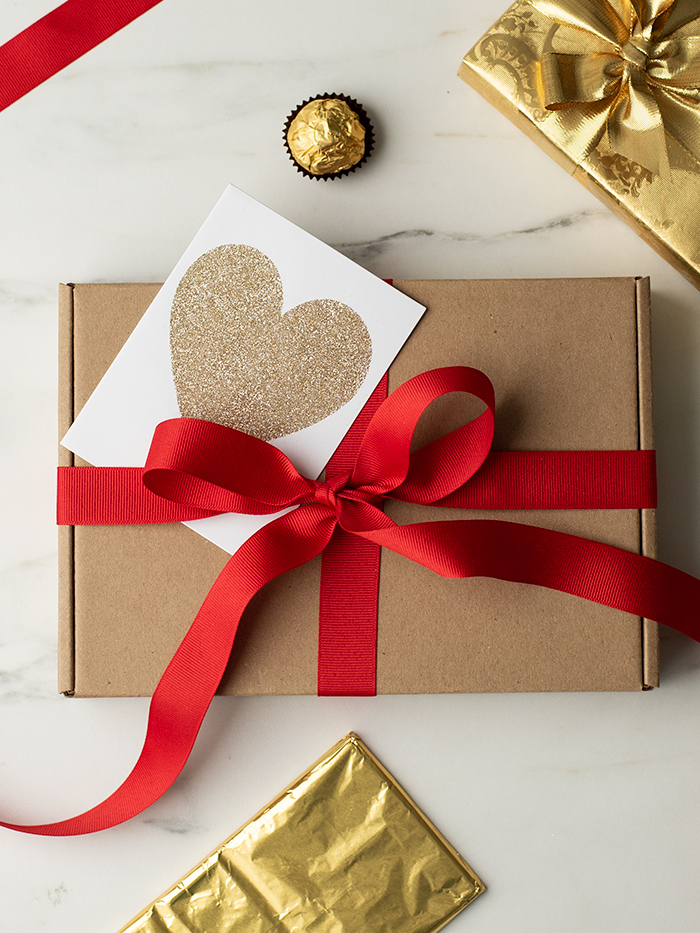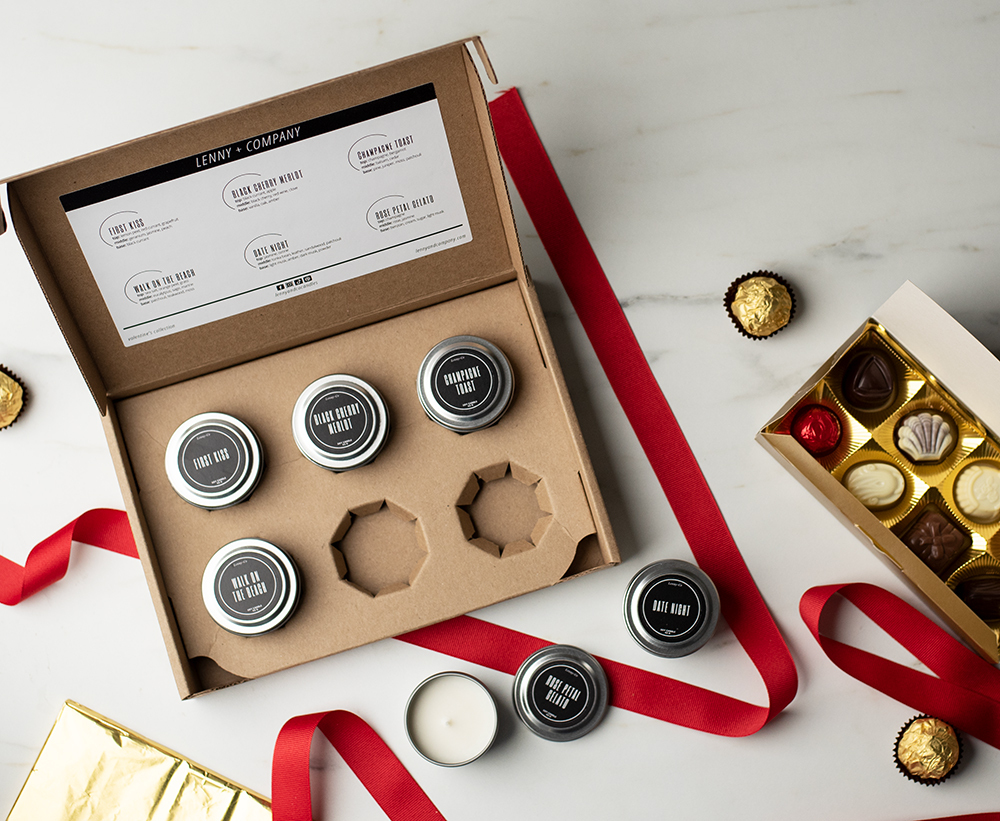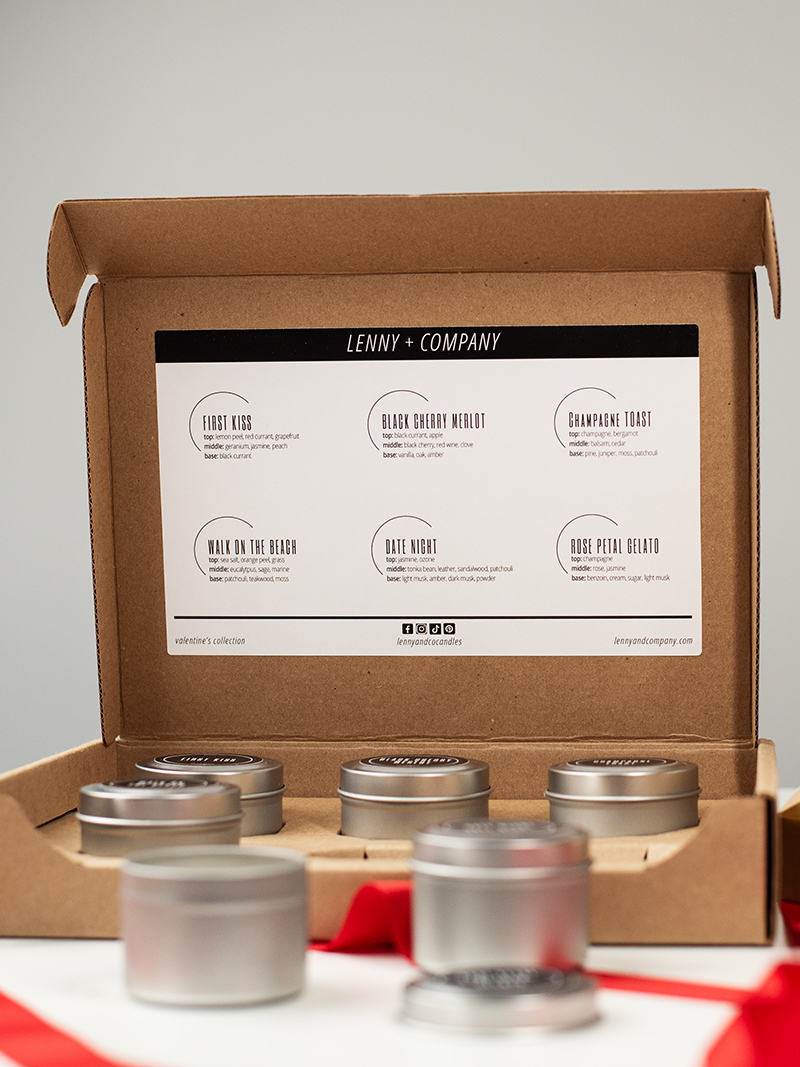 While this project was inspired by Valentine's Day, there are tons of great ways to repurpose the sampler set concept year-round. Sampler sets gain appeal when attached to a theme. Let's take a look at a few of our favorites!
Holiday collection: We'll start with the concept that inspired this project, the Valentine's Day box of chocolates. We curated six romantic fragrances to set the mood, evoke nostalgia, and inspire new date night ideas. Keep creative year-round and translate this to different holidays with thematic sets of scents.
Seasonal selection: Include candles to welcome each season and ensure you're a household name throughout the year, or offer selections of thematic seasonal fragrances for each season.
Candles for each room: Encourage customers to elevate everyday routines with a collection of candles for each room in their house. Set the scene with an herbal eucalyptus candle for the bathroom, a citrus-scented candle for the kitchen, cozy candles for the living room, comforting candles for the bedroom, and olfactory enhancements for outdoor spaces.
Subscription boxes: From skincare to snacks to books and beyond, subscription-based products are huge. The sampler set concept is a great way to get started if you're interested in offering subscription boxes.
Portfolio pack: This is a great way to have samples at the ready when a wholesaler expresses interest in carrying your products. Make a lasting impression with this polished and professional look.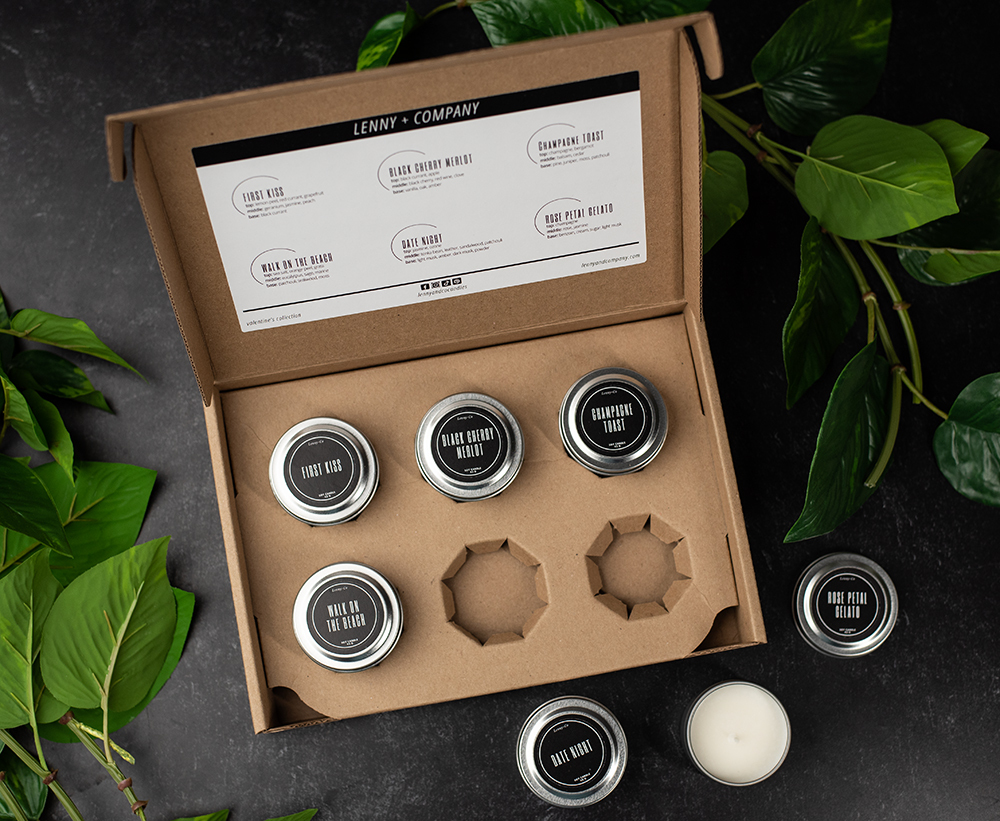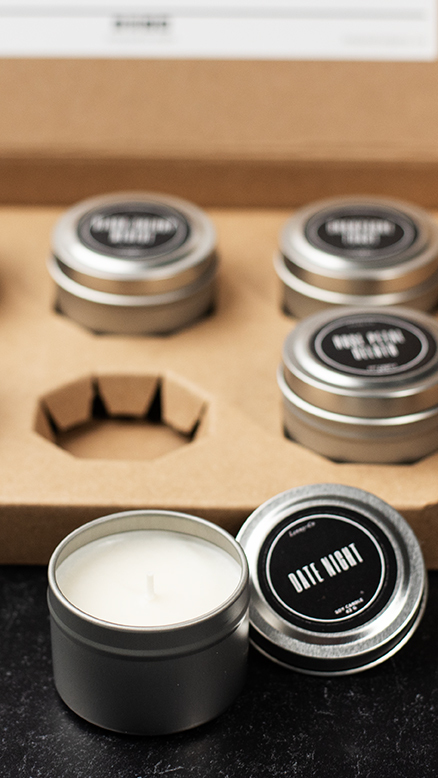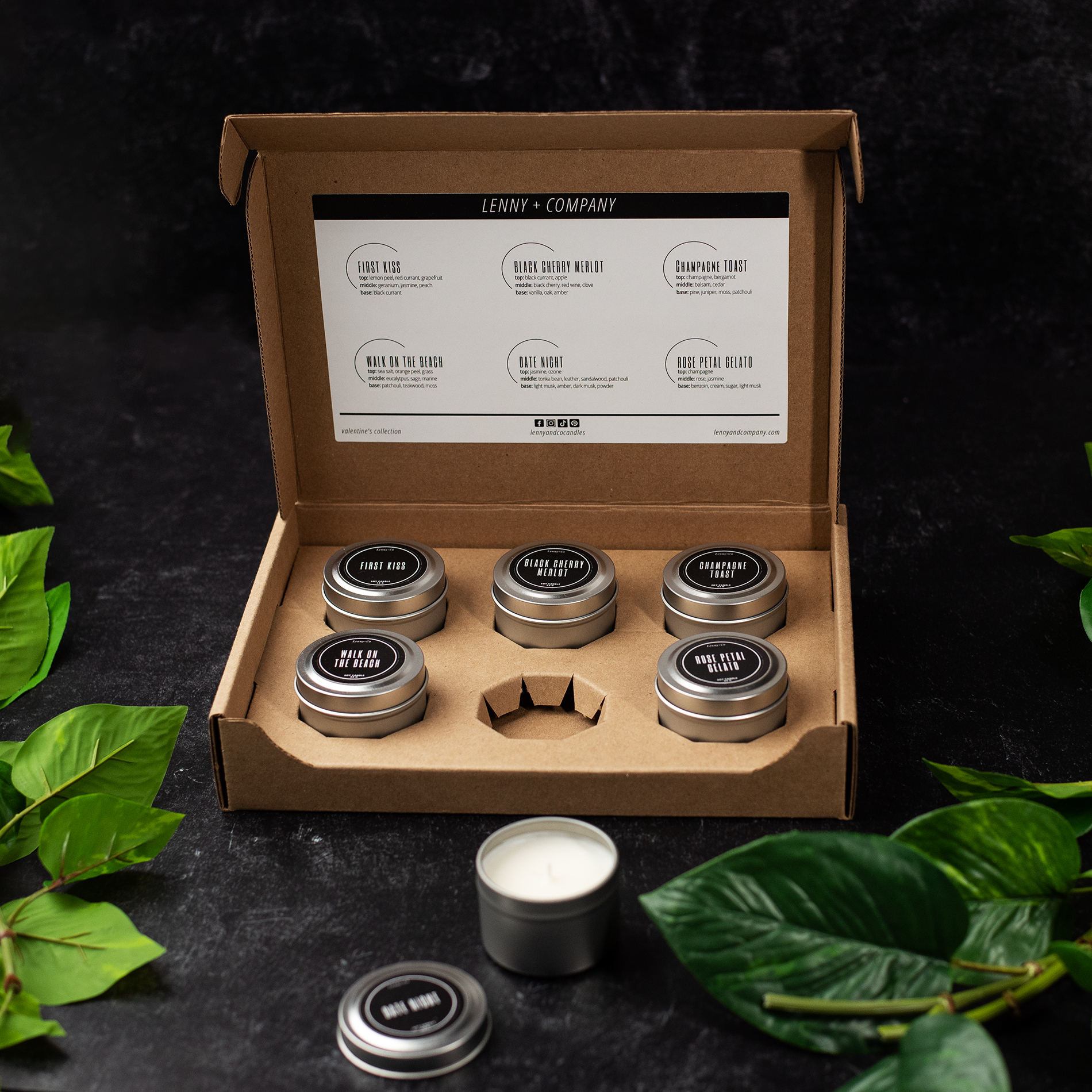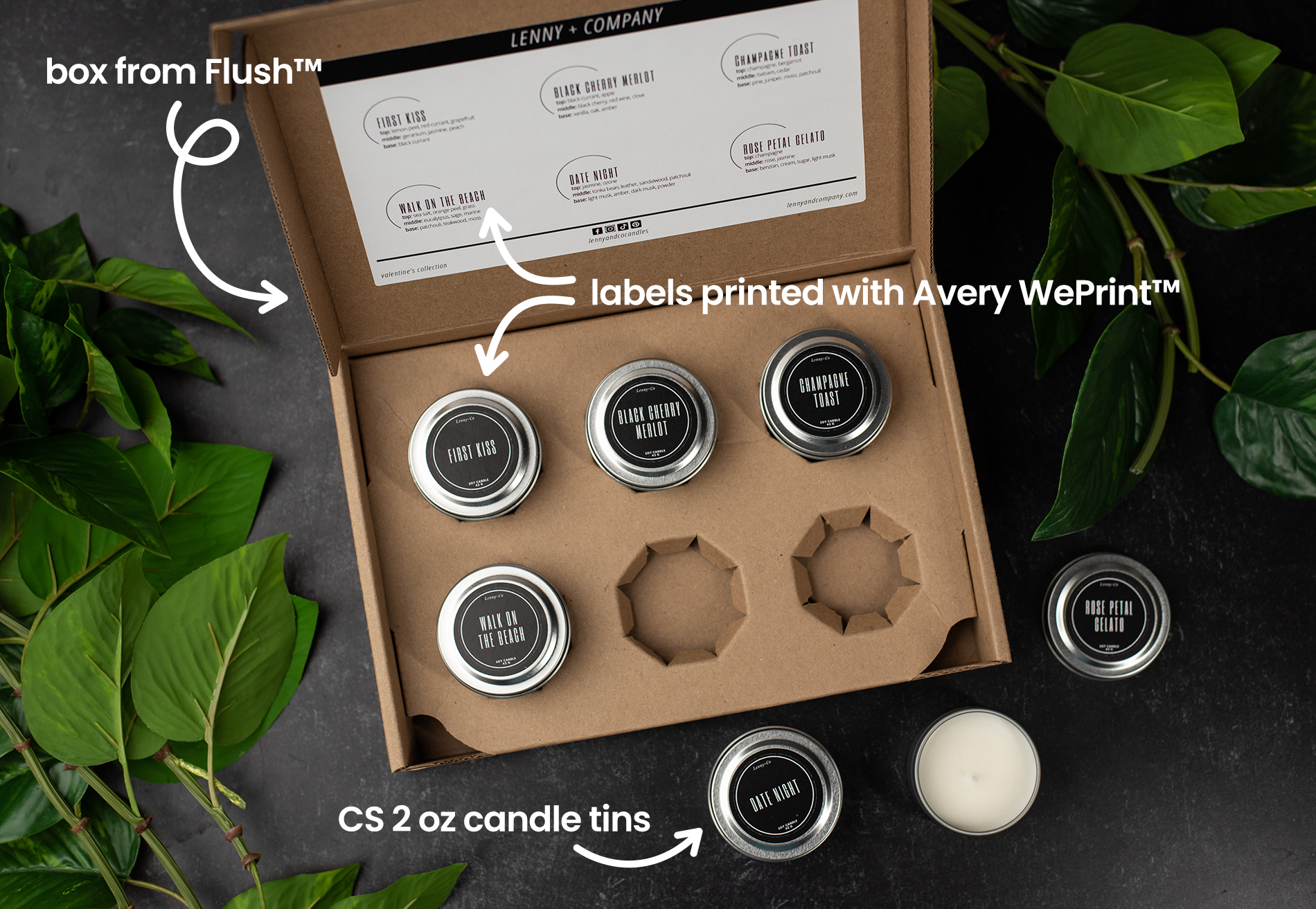 Pair professional-level packaging with candle tins to create your own sampler set. Get started by taking a look at the products we chose for ours.  
Flush Packaging Shipping Box: The folks at Flush Packaging specialize in designing boxes that protect candles from breakage in transit, but they also look incredibly professional and chic! We opted for the 2 oz Candle Tin 6-Pack, but be sure to check out their other multipack options as well. 
2 oz Candle Tins: These cute tins are the perfect size for sample candles, but don't limit yourself! Wax melts or tarts are also great options for sampler sets, and packaging them in tins is the perfect way to elevate their appeal. 

Shop the tins: 2 oz Candle Tin

Labels: We custom-designed our labels with a graphic design tool, then uploaded and printed them with Avery WePrint™. Head to avery.com to browse designs, create your own, and take 10% off all label orders!
Show us your candle sampler sets!
Share your take on a candle sampler set and all your handmade creations, with the CandleScience community by tagging us @CandleScience and using the #CandleScientist hashtag on Facebook, Twitter, and Instagram. We may feature you in our Stories or on our website!