Bright Black–Candles With a Purpose
A spot on Beyoncé's directory of Black-owned businesses. Partnerships with the NBA, Michelle Obama's When We All Vote initiative, HBO, and many more. A mission to ignite change with candles that spark a dialogue about Black brilliance. This Black-owned business has bright days ahead, but as we all know the road to success is never easy. We sat down to talk to the founders of Bright Black, a fellow Durham, North Carolina business. Tiffany and Dariel told us about their journey, their mission, and their plans for the future. 
—Interviewed December, 2021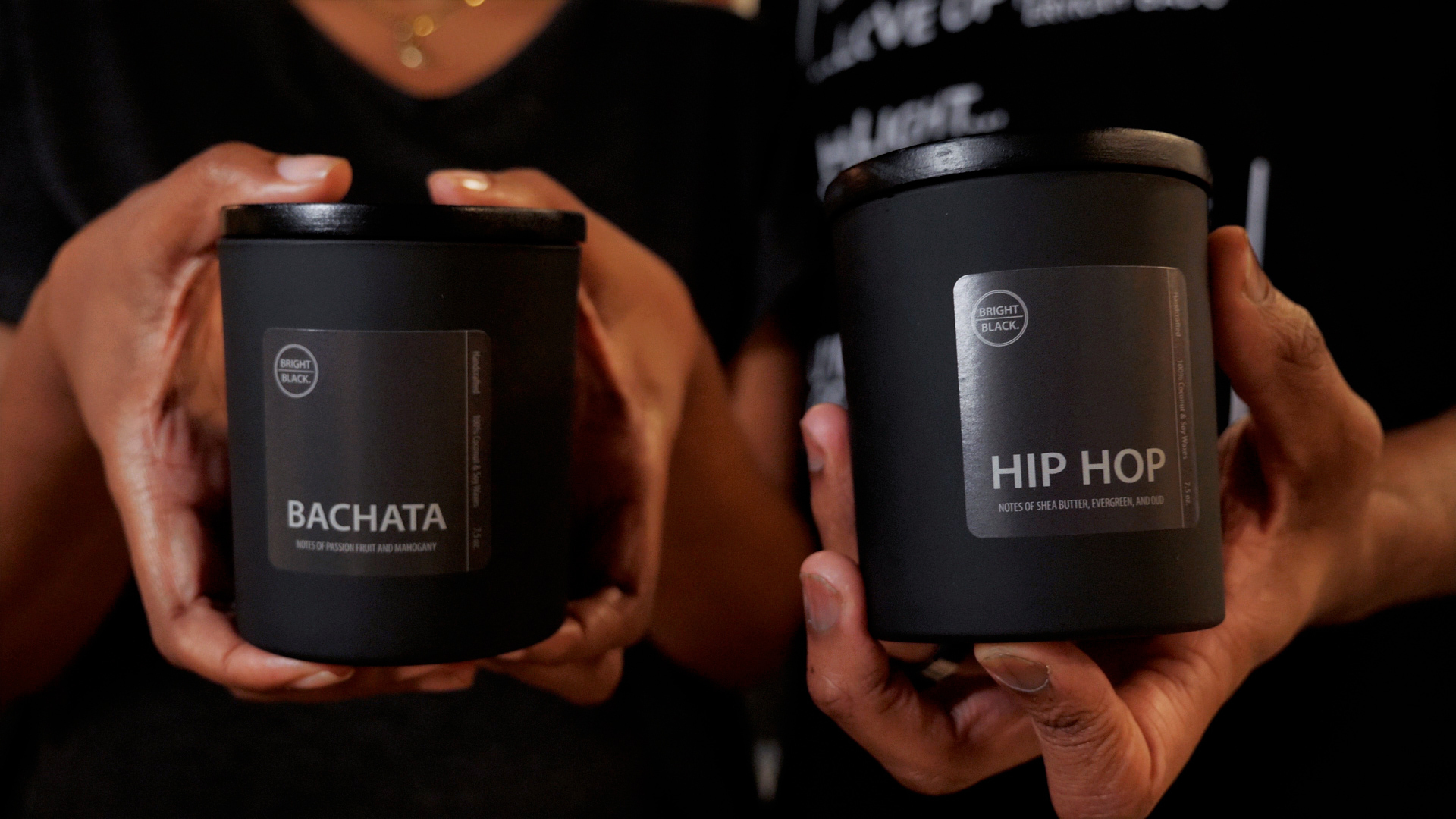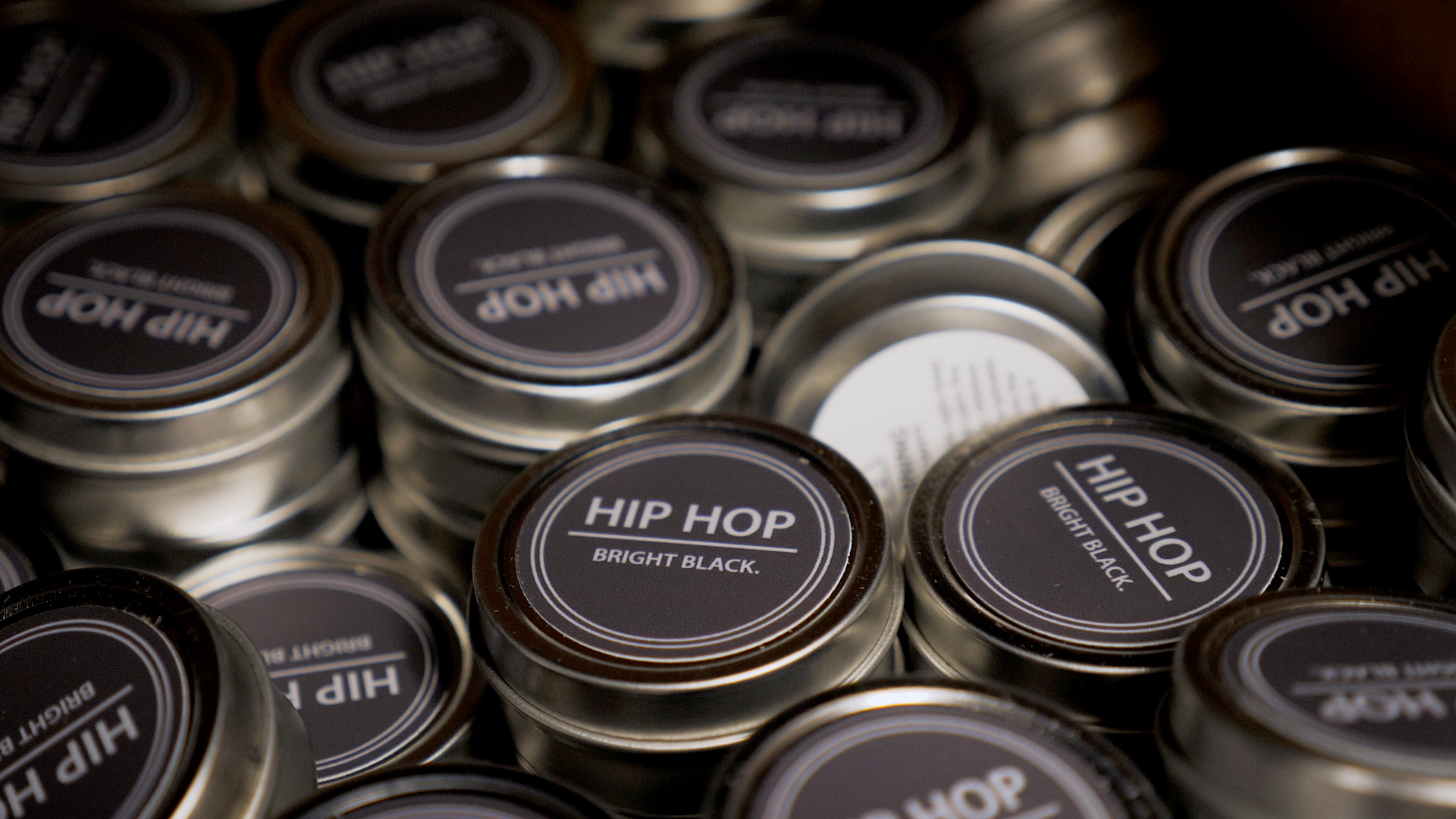 "Candles and scent are a great way to spark (pun intended) dialogue in a low stakes way, without people feeling bad or shameful or guilty."
– Tiffany
Their story
While working as a federal employee, Tiffany knew she wanted to pursue something that would give her more freedom to be present in her daughter's life. Toward the end of 2018, the federal government shut down for 35 days. Tiffany had previously been through two government shutdowns, and decided to leave after her third. During the shutdown, she put pen to paper and wrote a business plan for what would become Bright Black. As Tiffany and Dariel's new business came to fruition, it became obvious that candlemaking was their calling - it just felt right.

Early in their relationship, Tiffany and Dariel discovered they both love candles. What began as a fun date night activity became an outlet for their artistry. Tiffany discovered a passion for the art of storytelling through scent, and Dariel found that candle making is a peaceful activity to add to his list of hobbies. All Bright Black scents are custom-blended by Tiffany. Tiffany and Dariel are artists who chose candles as their medium, and their unique scents serve as catalysts for conversation - olfactory art that sparks a discussion about Black greatness.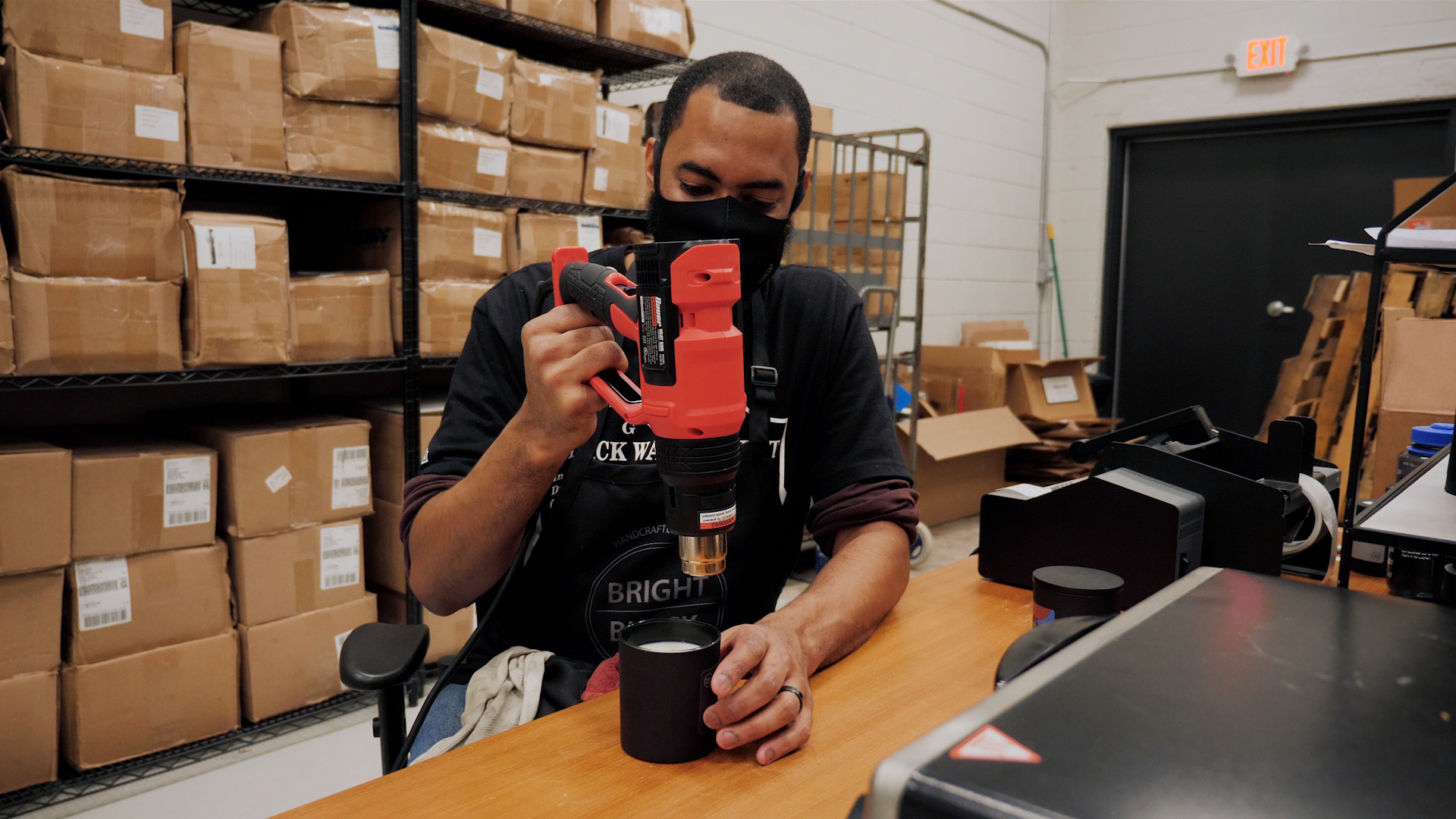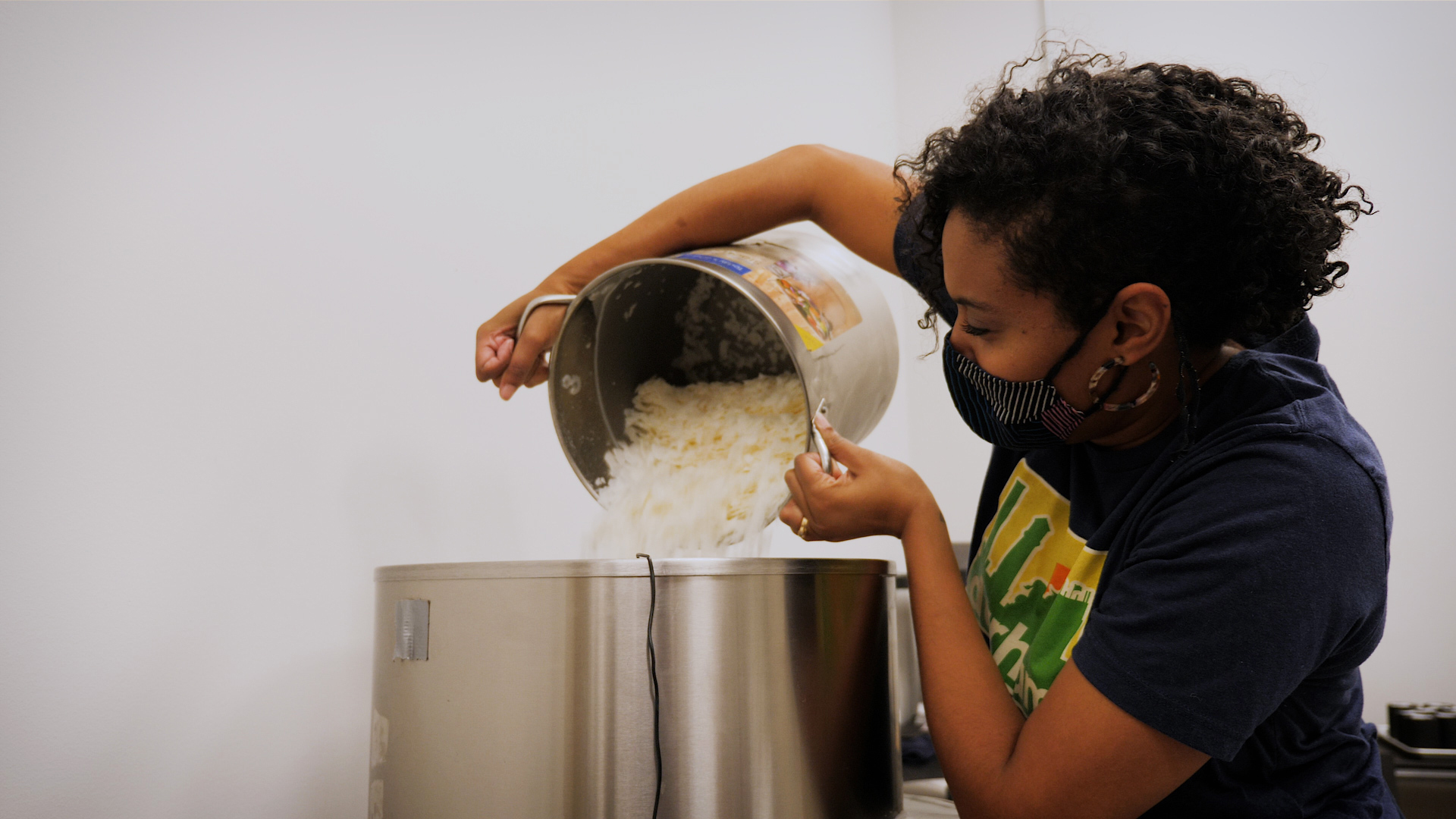 "I really focus on trying to have a high-quality candle. Matching Blackness with high-quality, against all of the other suggestions in the world that go against Blackness."
– Dariel
Bright Black launched with their Diaspora Collection, which celebrates cities that Tiffany and Dariel have a connection with, and cities that they want to tell stories about. Addis Ababa tells the story of the only country in Africa to never be colonized, while Durham pays homage to the home of the first Black Wall Street.
Soon after launching, an almost immediate fanbase emerged. Customers raved not only about their candles, but also about their voice and mission. As Bright Black took off, the anti-racist protests of 2020 sprung up throughout the country and the Black Lives Matter movement grew. Tiffany and Dariel saw that many customers wanted to support Black-owned businesses, and they began talking about the stories connected to their candles via social media and the press.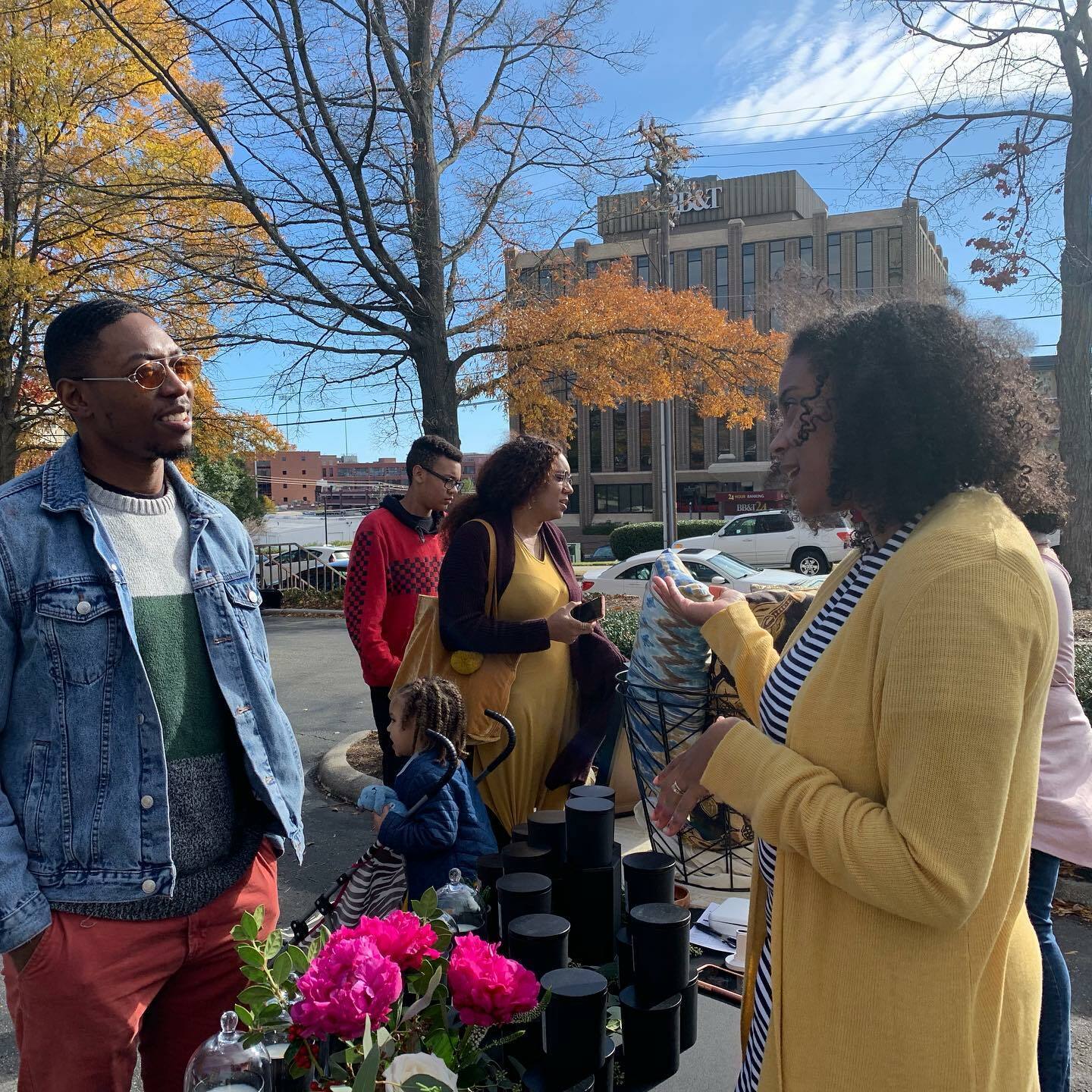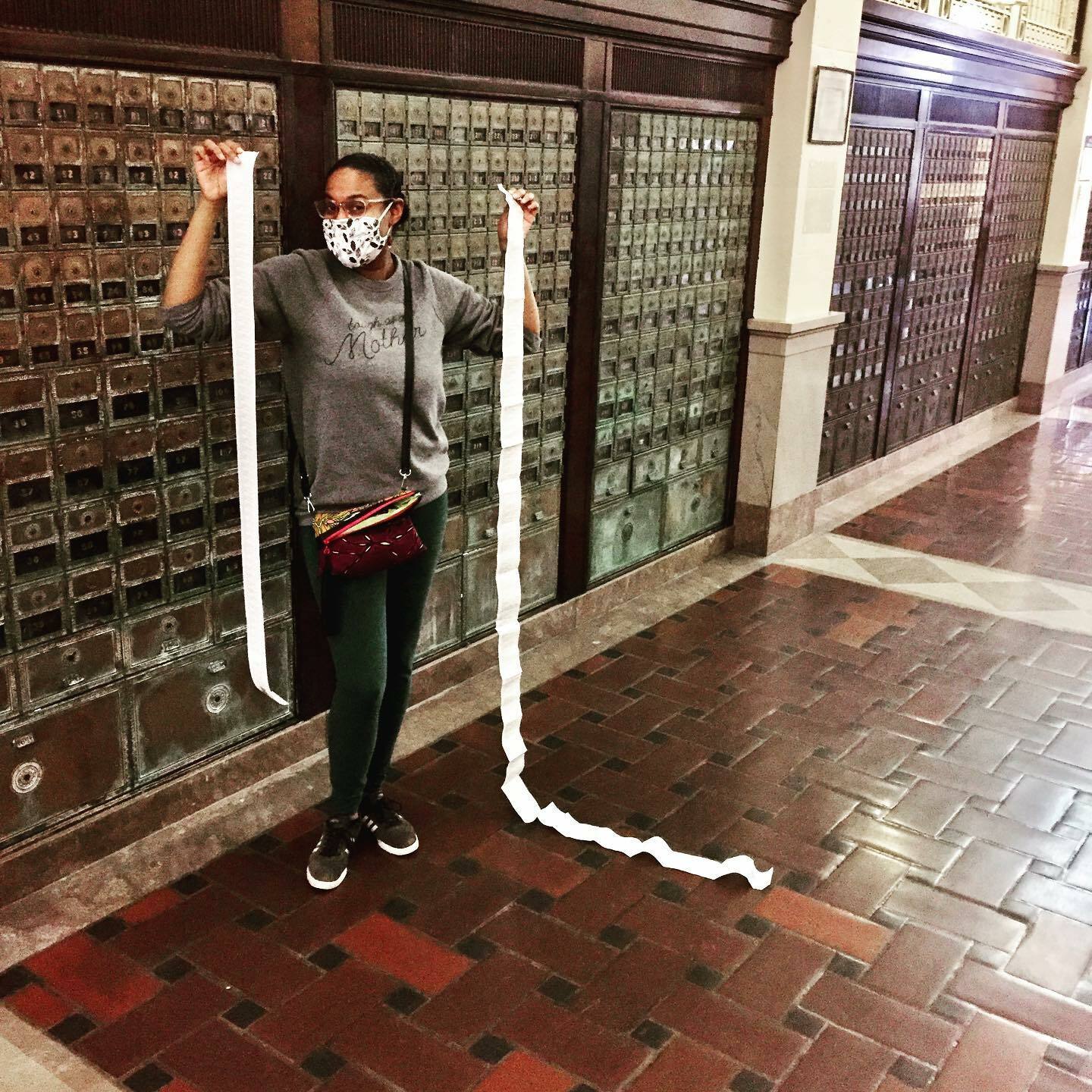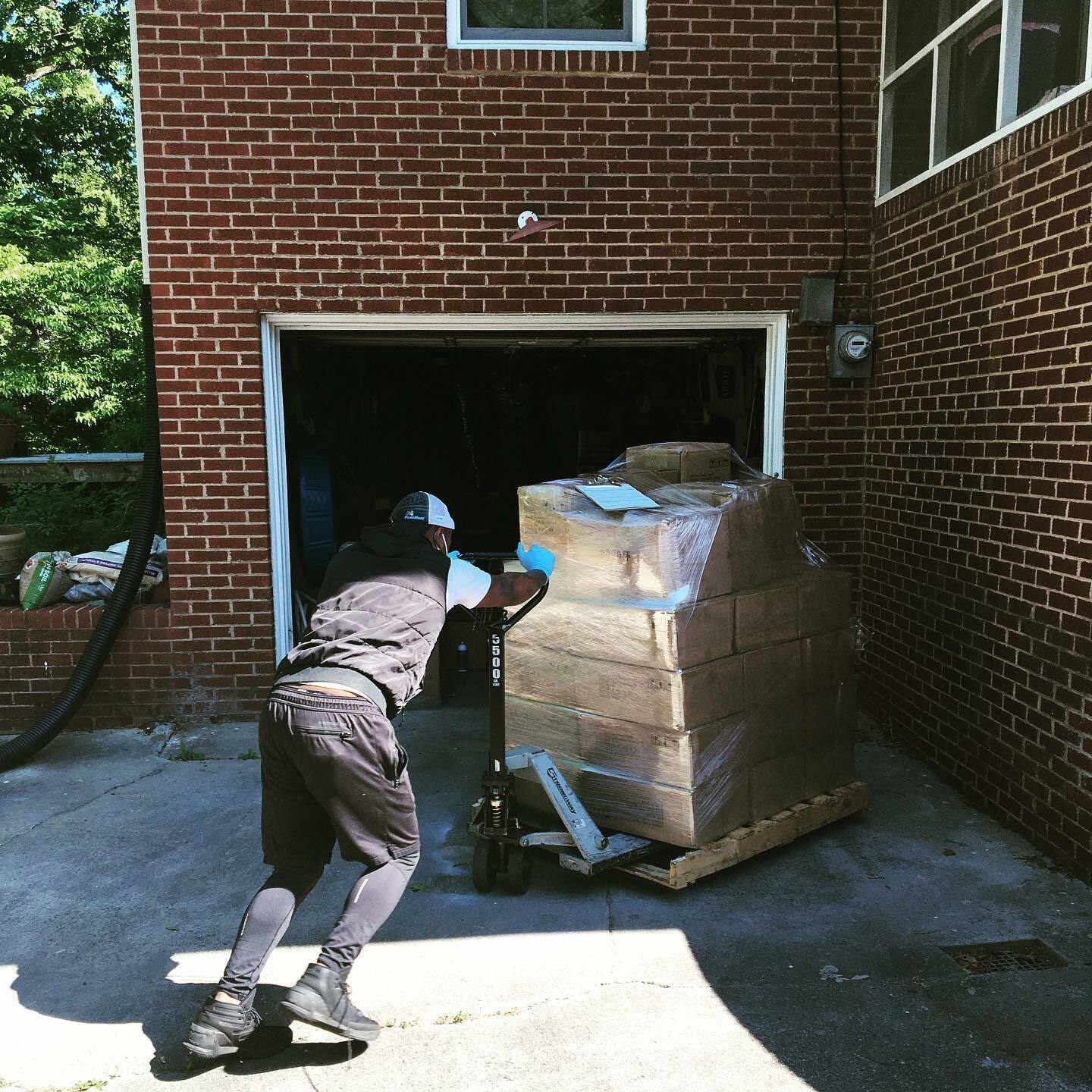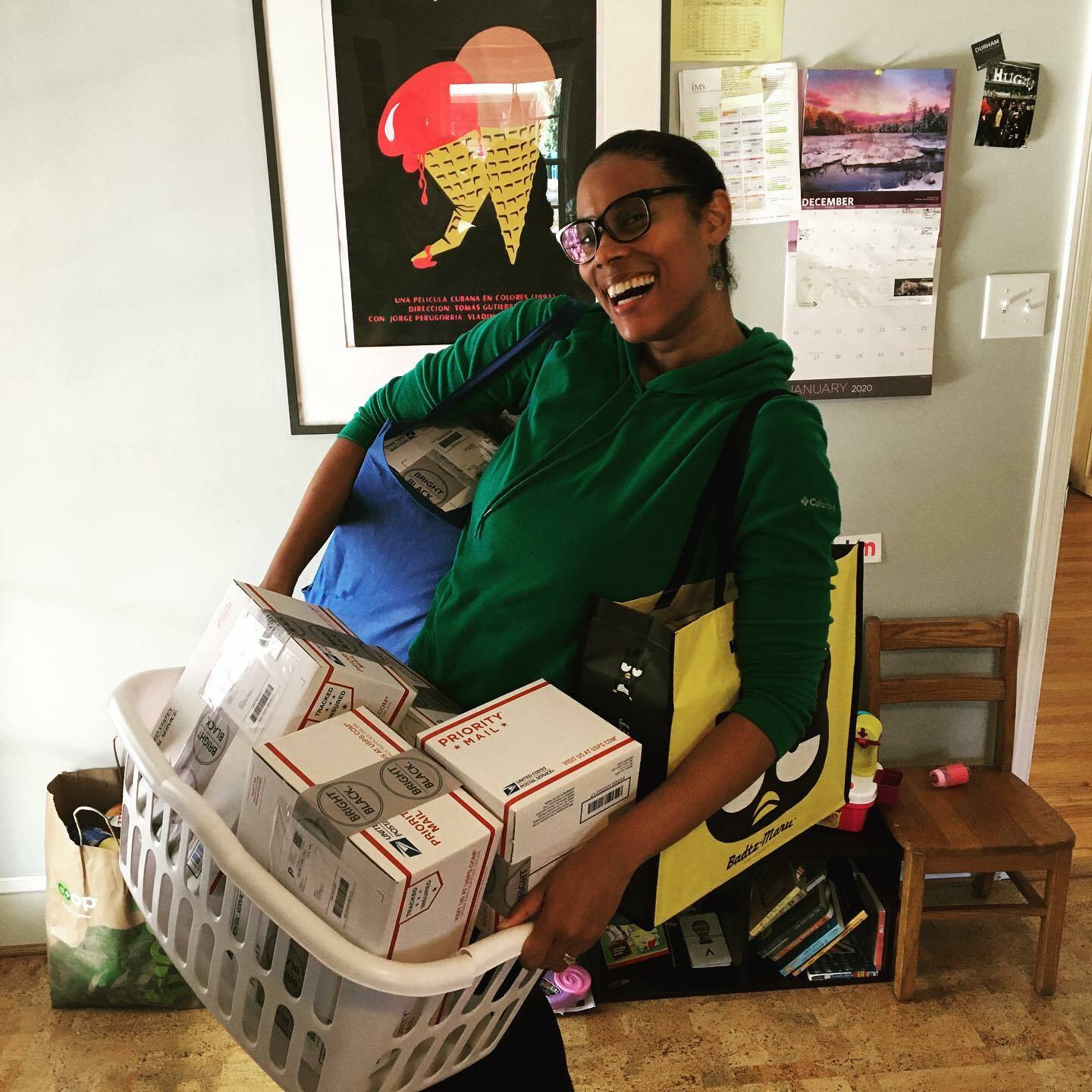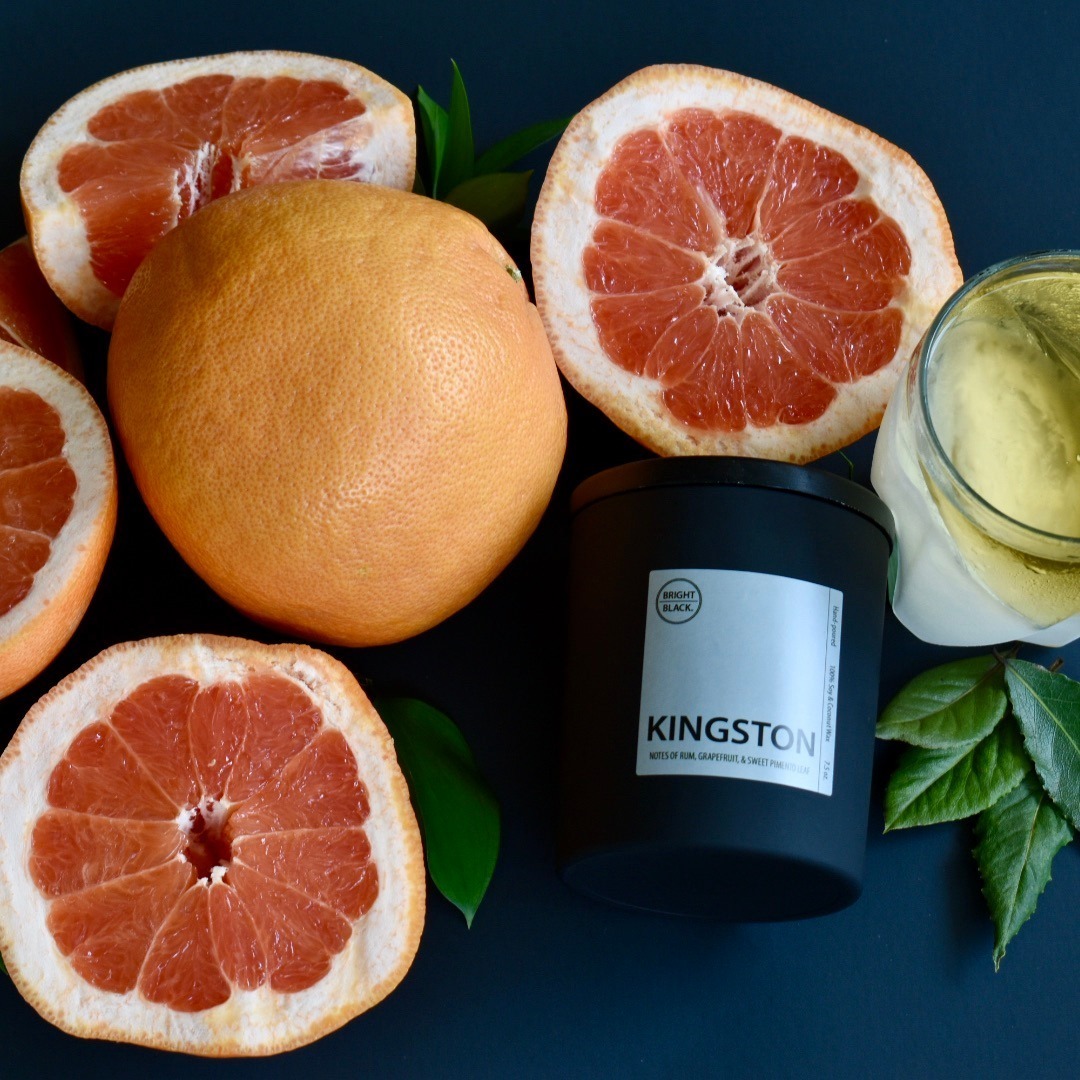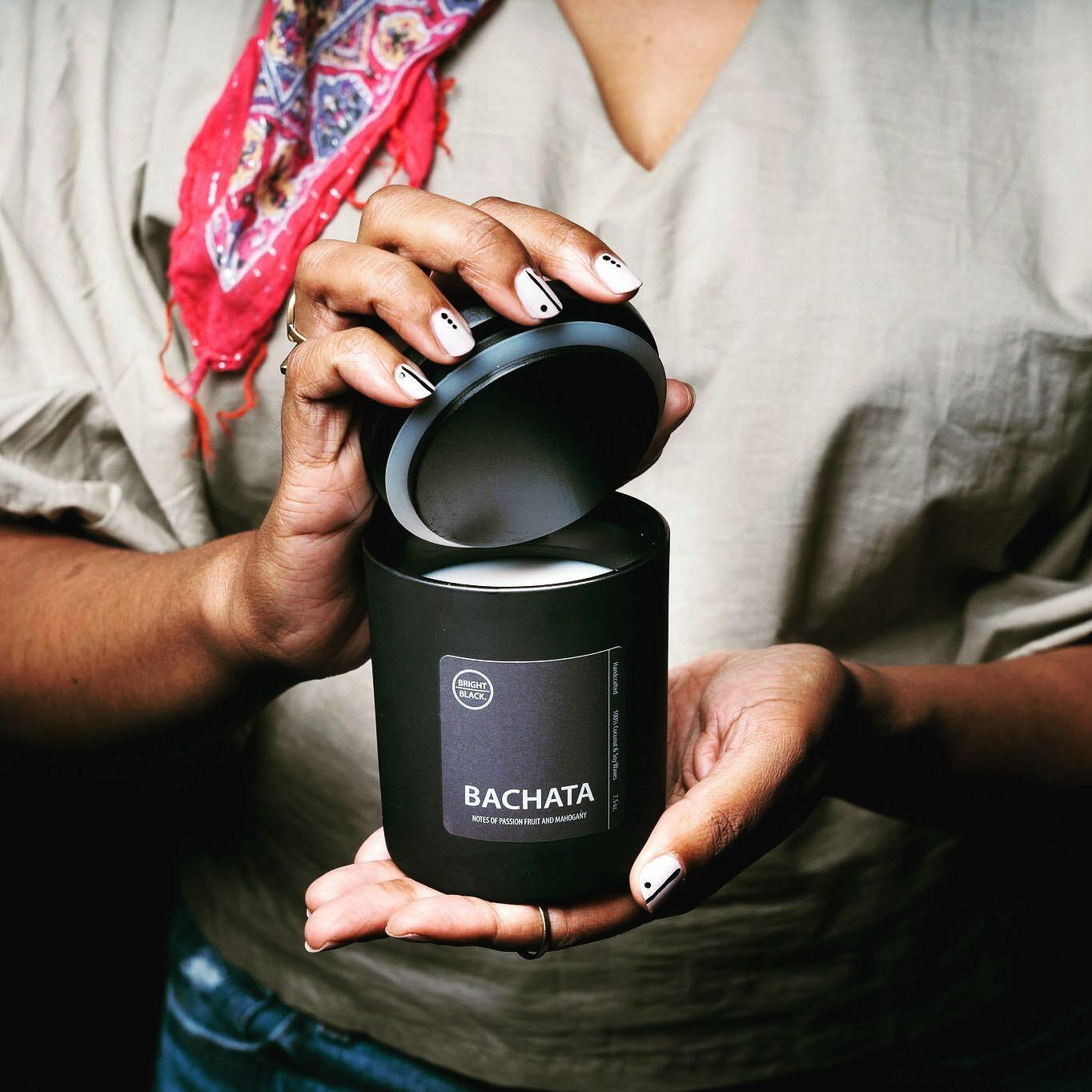 Beyoncé released her curated list of Black-owned businesses on Juneteenth in 2020, and  Bright Black earned a spot on it. A surge in sales followed, along with celebrities and high-profile companies all lining up to collaborate. Jordan Peele and HBO reached out to partner with Bright Black on its "Lovecraft Country" series. Then, Michelle Obama's team contacted Tiffany about a collaboration to support the When We All Vote initiative. A recent collaboration with the NBA is featured on the sporting association's gift guide. There are many other big names on Bright Black's partnership list, and it continues to grow.
Many pursue candle businesses in hopes of gaining more freedom and control of their life. Tiffany and Dariel took it a step further and leveraged their business into something that gives them more control over not just their lives, but their family's narrative. Bright Black's values and strong messaging centered on the beauty and brilliance of Blackness ensure that their daughter, Elena, will be exposed to positive representations throughout her life. Their candles are conversation pieces that encourage discussions about the brightness that is blackness. Ending racism is a collective effort, but Bright Black is certainly helping to move the meter in that direction. 
"We're trying to end racism, right? I mean, it sounds ridiculous. We know it won't happen in our lifetime, but, you know, reach for the stars. By having such a focused and strong brand and values, you know, centered on the beauty and brilliance of blackness, that we'll be able to at least make a dent in that."
– Tiffany
What we find inspiring about Bright Black
Design that distinguishes their brand
Bright Black candles are unmistakable, yet clean and modern. We love how they pair a minimalist design with monochrome lids and containers for a sophisticated, unique aesthetic. The color palette of their labels coordinates with each collection, underscoring the intent and thoughtfulness that goes into each candle's design.
Support of philanthropic causes
By working together with various charitable causes, Bright Black can give back while gaining more exposure for its brand. Tiffany and Dariel give back in different ways; they collaborate with non-profits to make candles that raise awareness and funds, support causes by donating and encouraging their fanbase to donate, and empower their large social media following with educational posts on causes they care about. Brands and businesses can take inspiration from Bright Black's altruism—not only is it an admirable trait, but it also helps with brand awareness. 
Their bravery to go for it 
It's easy to feel overwhelmed when learning about a new skill or starting a new business. That feeling can often stunt creativity or make you second-guess your business idea. Tiffany and Dariel went from realizing their mutual love for candles, to trying their hand at making them together, to finally turning that into a business. We're inspired by how quickly they took action and figured out how to turn their idea into a reality, and their momentum hasn't stopped since. Don't let the concept of perfection keep you from getting started. We promise your business will always be a work in progress, but we'll be there for you each step of the way!
Want to see your business story featured on our site?

We're eager to share empowering stories that will inspire other candle makers to grow their ideas into successful businesses.
Shoot a brief email to community@candlescience.com introducing yourself and your candle business. Your story might be the next one we feature on the website!