Selling on Etsy: an overview for indie candle and soap makers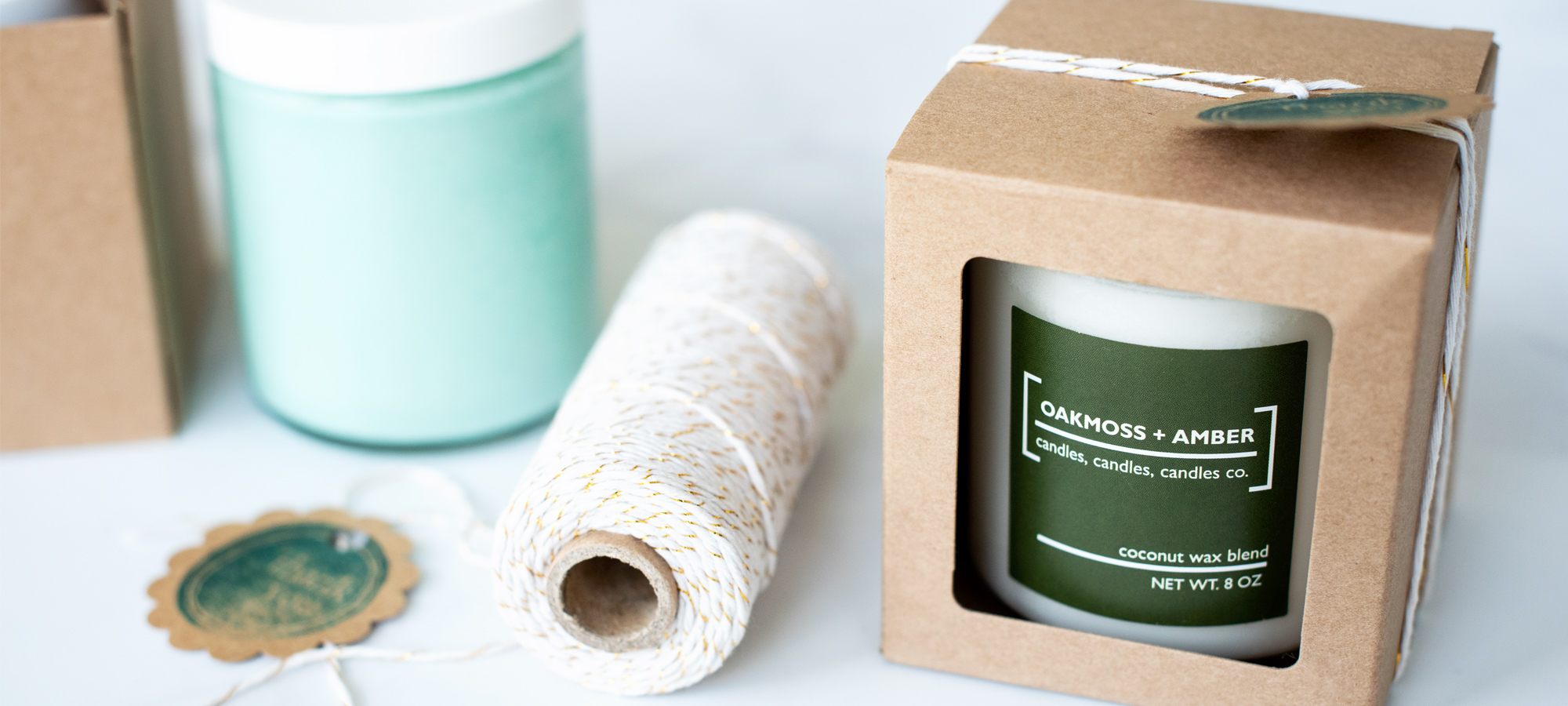 Selling your candles and other handmade products online is a great way to reach new customers and spread awareness of your brand. Maintaining a website for your small business is always beneficial—we go over the basics of choosing a platform for your online store here.
Another e-commerce venue is the online marketplace. Let's take a look at the most widely used marketplace, Etsy.
You're probably familiar with Etsy, at least as a browser or shopper. It's the most popular marketplace for makers and is the go-to for discovering handmade products and gifts online.
Pros: 
Simple setup
You don't need experience to build your store, and Etsy walks you through the entire process. 
Trusted platform
It's a well-known platform trusted by consumers. In 2019, there were over 45 million active Etsy buyers. That's a huge pool of potential customers!
Fees are minor
Fees are relatively low. Etsy's listing fee is $0.20 per listing, which must be renewed every 4 months if the item listed is still for sale at that time. Other fees include a transaction fee, shipping transaction fee, and payment processing fee. 
Lots of help available
Etsy has been around since 2005, and with so many users there is a lot of information and advice out there on using it successfully. Anytime you run into an issue or have a question, you will almost certainly be able to find an answer. 
Great testing ground
Etsy is a fantastic testing ground. If you're a new indie business owner or new to selling online, you can get a feel for it without investing lots of time and money. Take it as an opportunity to build your brand and customer base, as well as refine your product line. 
Cons: 
Saturated marketplace
It can be difficult to stand out and be visible in a saturated market. You may find that the time you invest in getting your shop and products visible may be better spent building a customer base from scratch--one that isn't distracted by other intriguing products they might find on Etsy. 
Low fees add up
While the fees are low, they add up quickly. If you aren't vigilant about your costs and how they're affecting your bottom line, you may have difficulties making your shop profitable. 
Changing fee structures
Etsy does tend to make changes to its guidelines and fee structure somewhat regularly. It's important to stay in the loop about these changes and adjust your pricing accordingly.
Etsy has a lot of pros that should be considered for new businesses and established businesses. Etsy is a good fit if you:
Want to get your online shop up and running quickly
Feel overwhelmed by the options for selling online
Are not ready to invest resources into a custom website
Already have a customer base, but want to reach a new audience
Want to test out a new product line, container style, scent, etc without making lots of changes to your website
Have a small, curated product line
Are willing to invest some time into learning the ins and outs of Etsy
Etsy is a solid platform for new indie candle and soap businesses to get their feet wet with selling online. The ease of setup is hard to beat.
Visibility on Etsy seems to be the main difficulty faced by new sellers. It's a very saturated market, and you will likely need to invest some time and money to help your products stand out from the crowd. 
For those who want to focus more on building their brand and a loyal customer base, the resources you would invest in Etsy may be better spent elsewhere. Check out our overview of some of the different e-commerce platforms and website builders here. 
Our top 5 Etsy success tips
1. High-quality photos
Great images of your products draw people in. Multiple images from different angles show the details of your products. Include a photo or two of the candle in a lifestyle setting to help potential customers imagine it in their own homes. Check out our series of product photography tips here.
2. Research your particular niche
Look at the shops selling similar products successfully and take note of what they're doing. What's their price point? What are their photos like? Their product descriptions? What keywords do they use?
3. Offer excellent customer service
Buyers will always gravitate towards products that have lots of positive reviews. You can help encourage reviews by responding quickly to customer questions and providing a pleasant shopping experience. A personal touch really goes a long way!
4. Maximize tags
Tags help describe your products in words or short phrases. Etsy uses these to serve shoppers with relevant results. It's important that you make sure your keywords don't repeat and are spelled correctly. Think about what you would search for as a customer looking for your product.
5. Curate your listings and update them regularly
Remember, that $0.20 per listing fee renews every 4 months. If an item isn't selling within that period, consider if it makes sense to keep that listing or replace it with a new one. 
Does this ring true with your experience? What has your Etsy journey looked like? Has it been a valuable platform for you and your business? What advice would you share with Etsy newcomers?
Share your tips and Etsy shops in the comments!
Learn more about getting started on Etsy: