Kid-friendly soap projects and more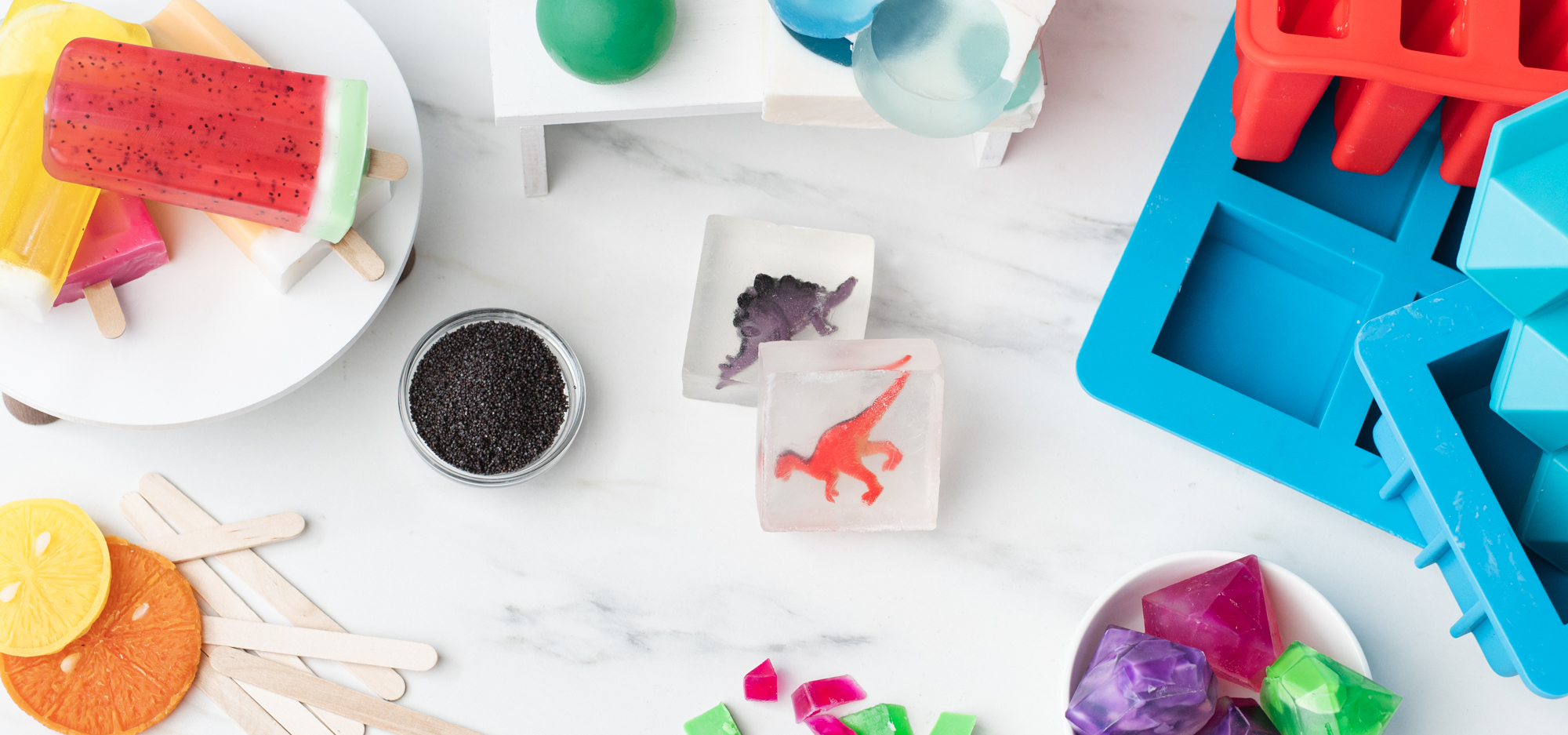 Turn soap making into memory making with these kid-friendly crafting projects. 
A fun and educational activity for kids of most ages, soap making is an interactive sensory activity. Soap making allows you to experience different textures, smells, and visual changes in color or form. Plus, you can listen out for interesting sounds that happen during the soap making process! 
Our kid-friendly activities are low-prep and flame-free. We melt our soap bases in a microwave, so no need to worry with burners or open flames. You can swap any fragrance oils with skin-safe essential oils or omit them altogether, depending on your preference. 
Kids can let their imagination run wild thinking of new, creative soap concepts. These projects can easily be customized, so take some time to brainstorm together and create your own version. 
Best of all, these soap projects keep the fun going even after the activity is complete! Children can show off their creations to friends and family, you can note the textural changes that occur when water is added, or even make a guessing game to predict how long it will take for the soap to "disappear." 
So have fun, get creative, and embrace your inner child with this collection of kid-friendly DIY crafts.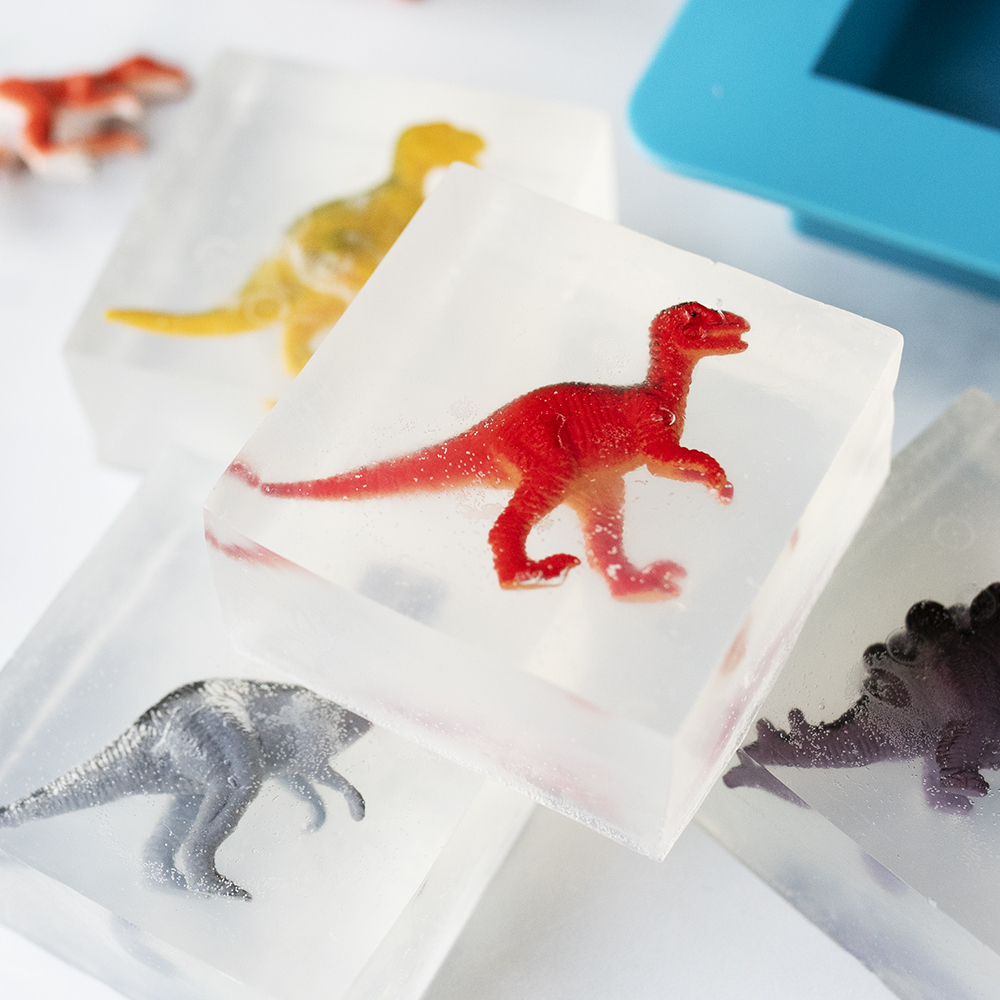 Dinosaur soap bar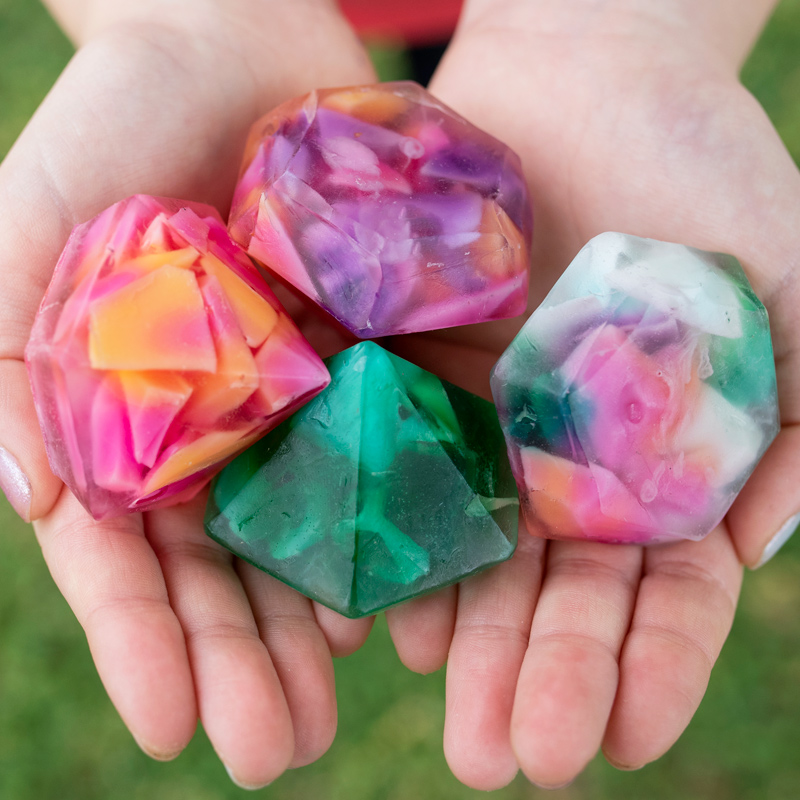 Diamond hand soaps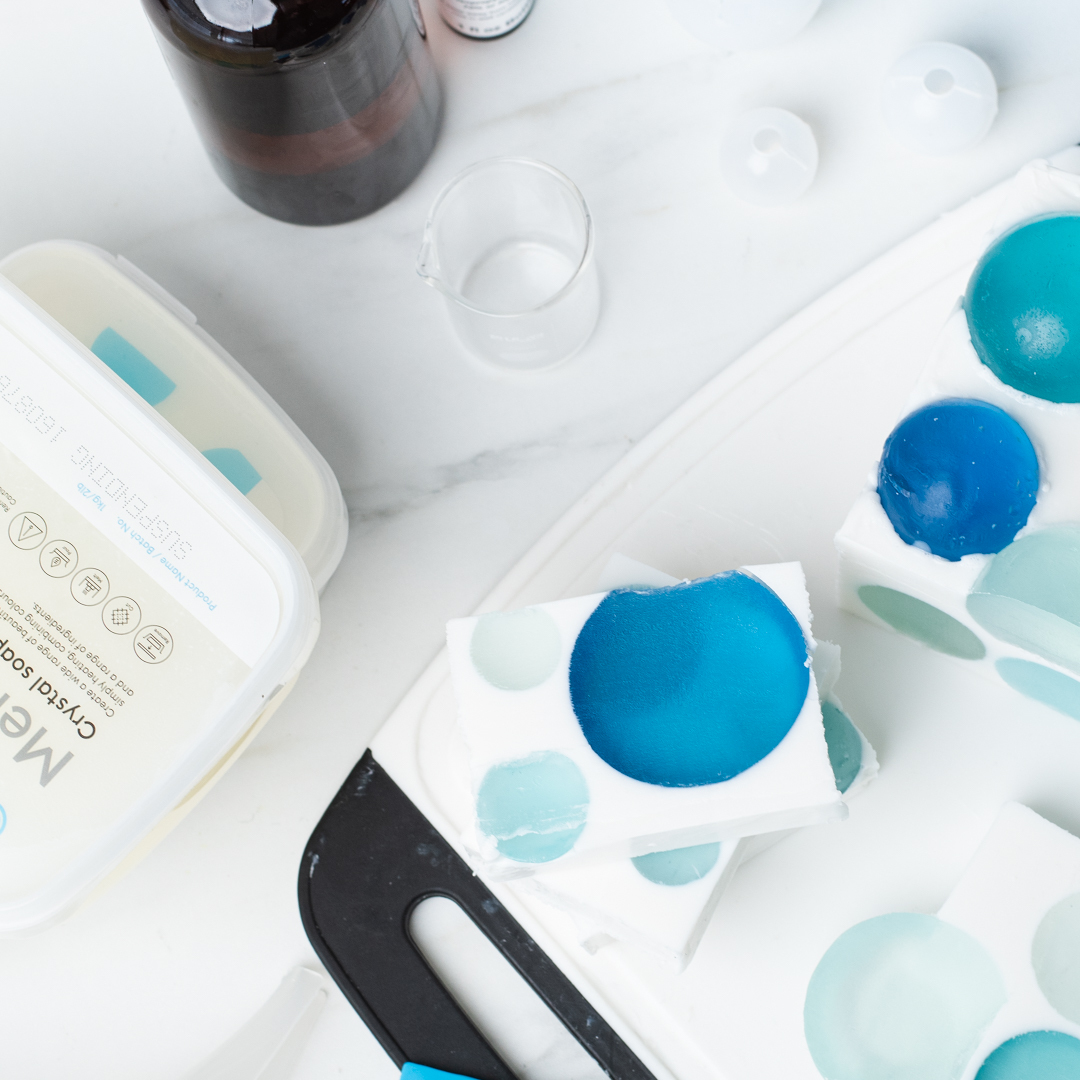 Sphere soap bars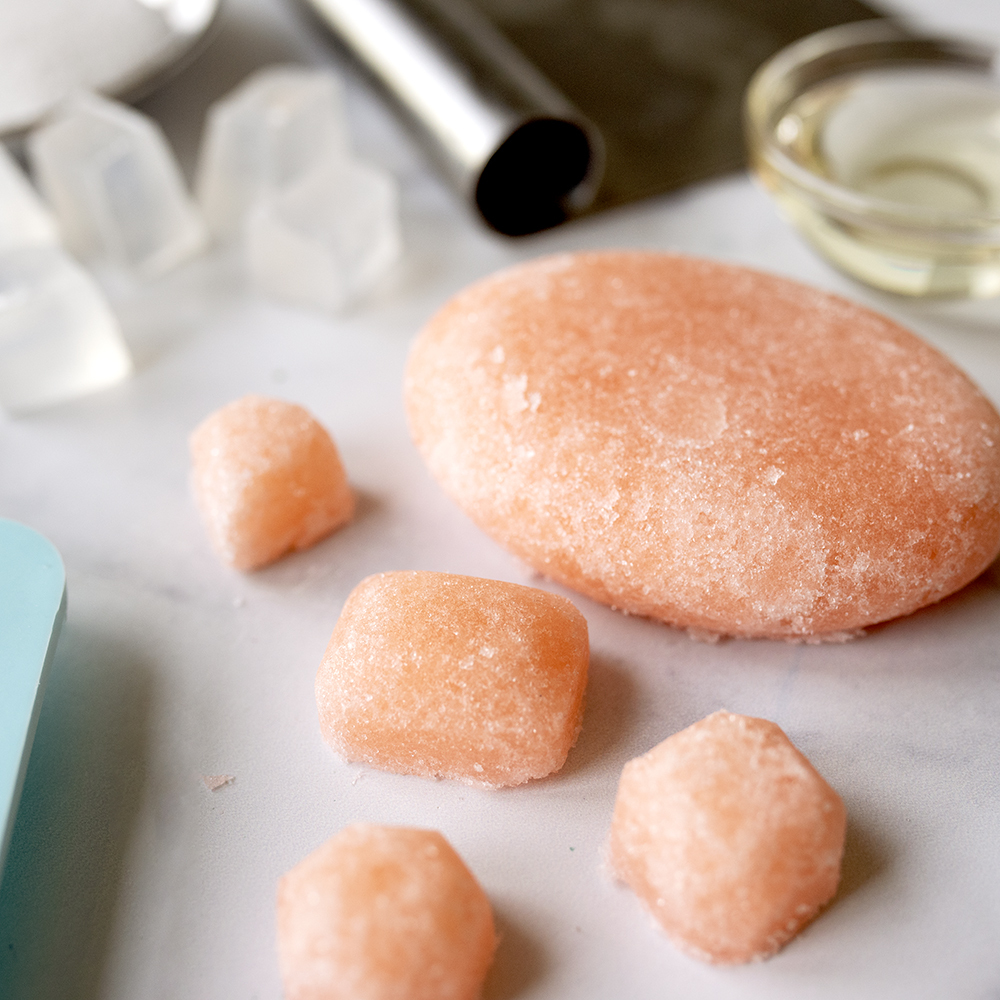 Sugar scrub bars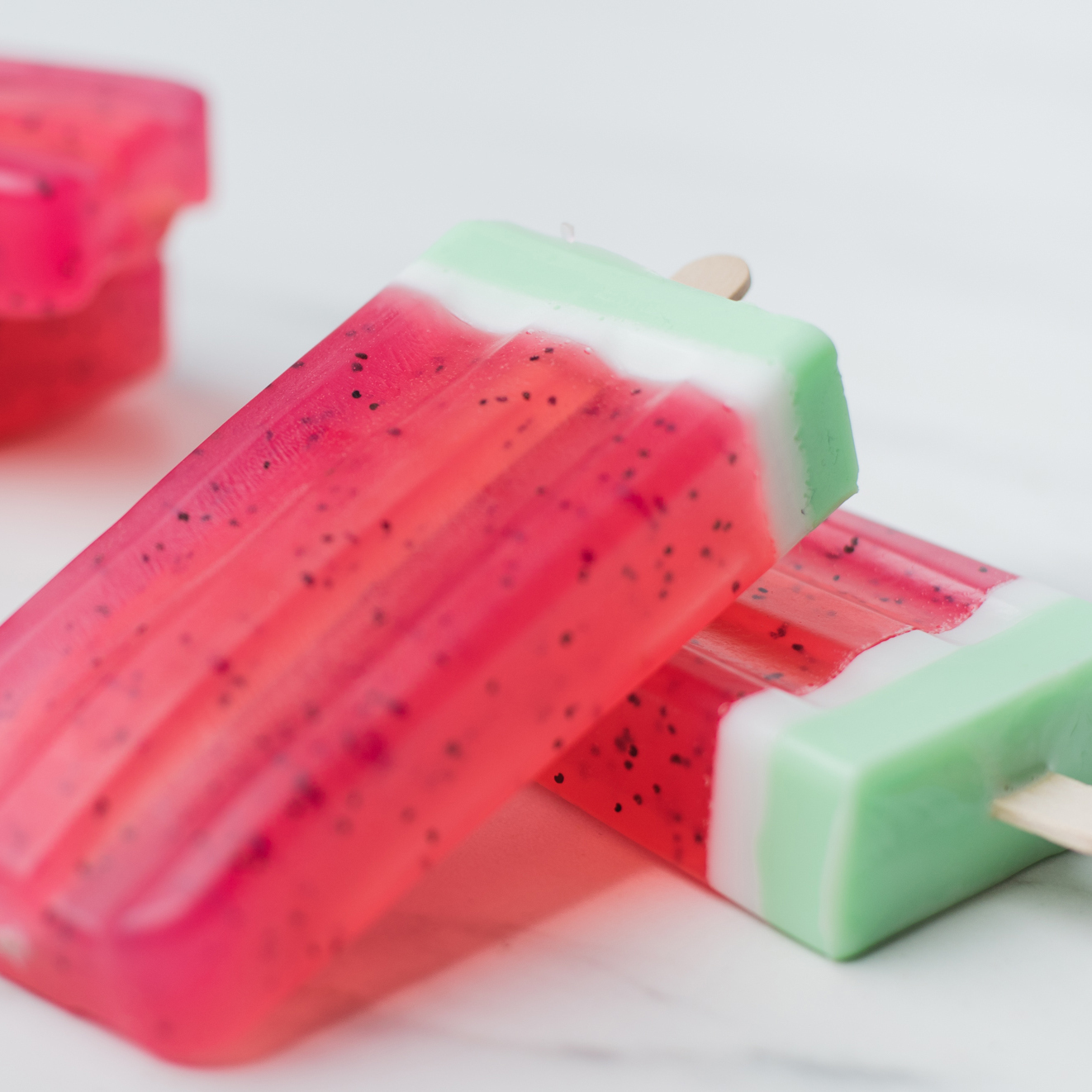 Watermelon popsicle soap