How to make sugar scrub bars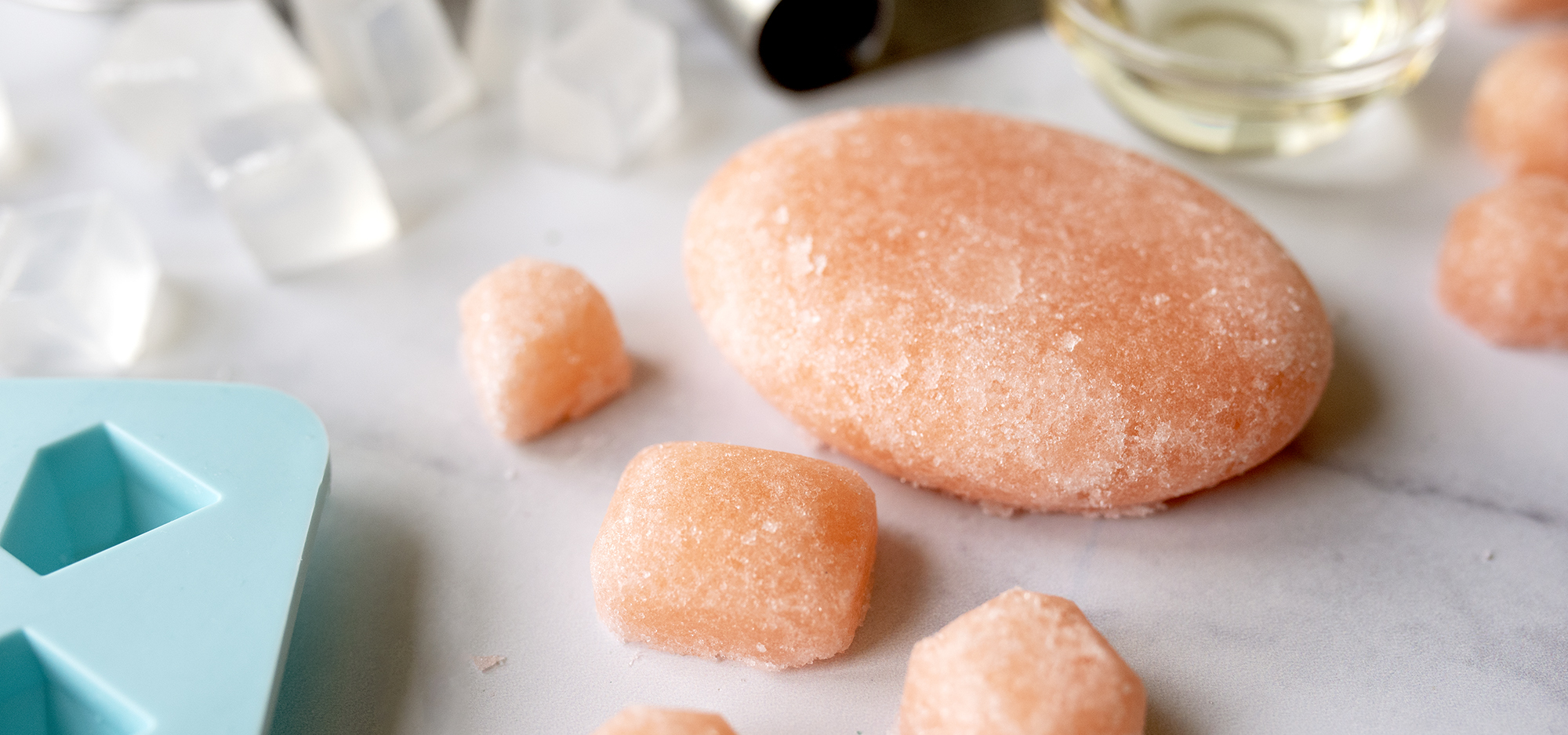 Looking for a fun, skin-smoothing soap to add to your bathroom counter or bath and body care line? These sweet sugar scrub bars gently exfoliate the skin, while sunflower oil adds a boost of hydration.
In this tutorial, we'll teach you how to upgrade your soap base to make your own exfoliating bars. We paired our Coral Vibrant Liquid Soap Dye and 6 Bar Contoured Oval Silicone Soap Mold with gemstone-shaped silicone molds for a glam, geometric look; but, have fun with selecting unique silicone molds for your own version of this project! 
In order to keep our projects up to date and on trend, we will sometimes make adjustments or updates. This tutorial was updated on 4/22/22.
EO Notes: You can also use soap-safe essential oils for this project. When using essential oils, be sure to check your essential oil's recommended usage percentage and IFRA Certificate. How to Make Melt and Pour Soap with Essential Oils.
Additional items needed:
Silcone mold of your choice
Sunflower oil
Granulated sugar
Latex gloves
Cutting board
Small glass containers (for measuring oils)
Pyrex glass measuring cup
Plastic wrap
Microwave
Isopropyl alcohol
Paper towel
Note: This is a general recipe size that you can use for any silicone mold of your choice. To adjust the amount, just be sure to keep the ingredient ratios the same.
Place a small glass container on the scale and tare the weight. Weigh 1 oz. (28g) of sunflower oil and set aside.
Step 1: Prepare supplies and work space
Wash your equipment, soap molds, and utensils in warm soapy water and dry thoroughly. Don't forget your workspace! Avoid any cross-contamination by spraying the area with rubbing alcohol or a 5% bleach solution, then wipe dry with a clean paper towel. Wear gloves for this project!
Step 2: Prepare ingredients
Place a small glass container on the scale and tare the weight. Weigh 1 oz. (28g) of sunflower oil and set aside.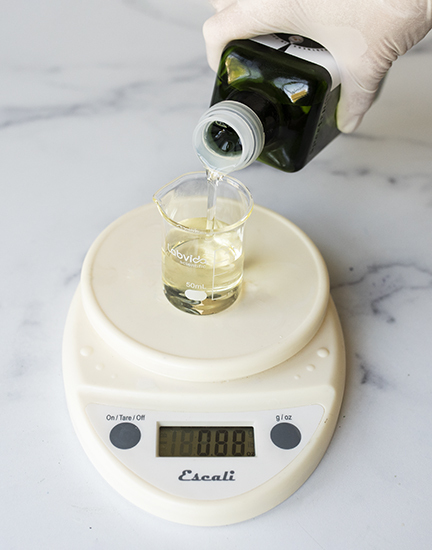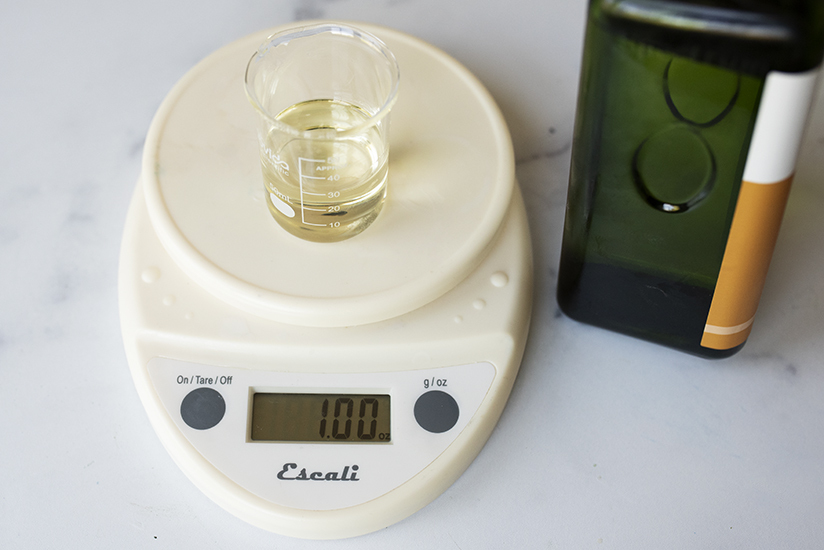 Note: Be sure to use glass containers; the oils can eat through paper and some plastics if it sits too long.
Place another small glass container on the scale and tare the weight again. This time, weigh .12 oz. (3g) of Neroli and White Jasmine fragrance oil.
Note: We switched to grams on our scale for this oil weight because the scale wasn't registering the small exact amount in ounces.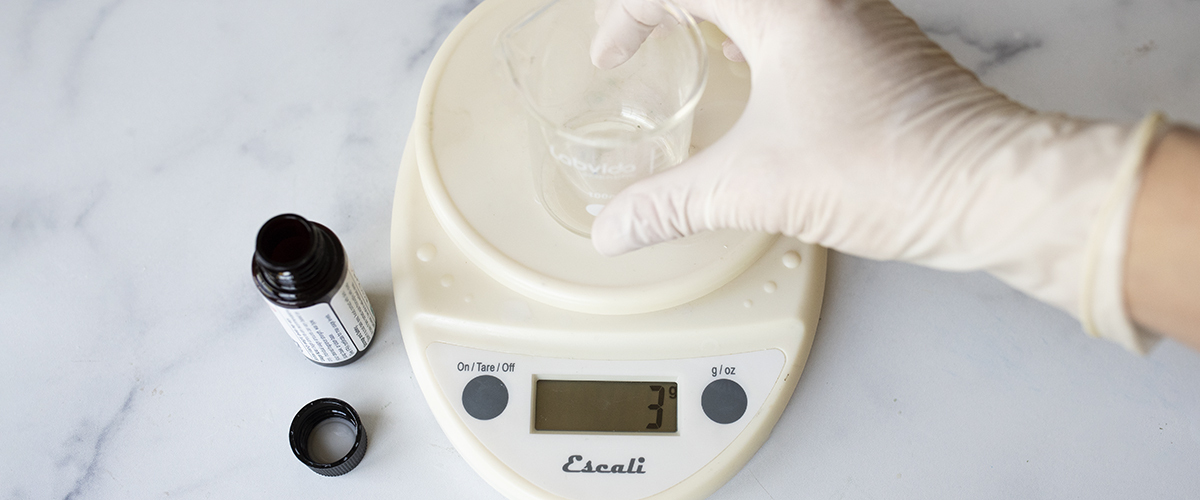 Pro Tip!
Preparing your liquid ingredients ahead of time ensures that you have enough time to add it to your soap before it cools and hardens
Place a glass measuring cup on the scale and tare the weight. Weigh 8 oz. (226g) of granulated sugar. Set aside.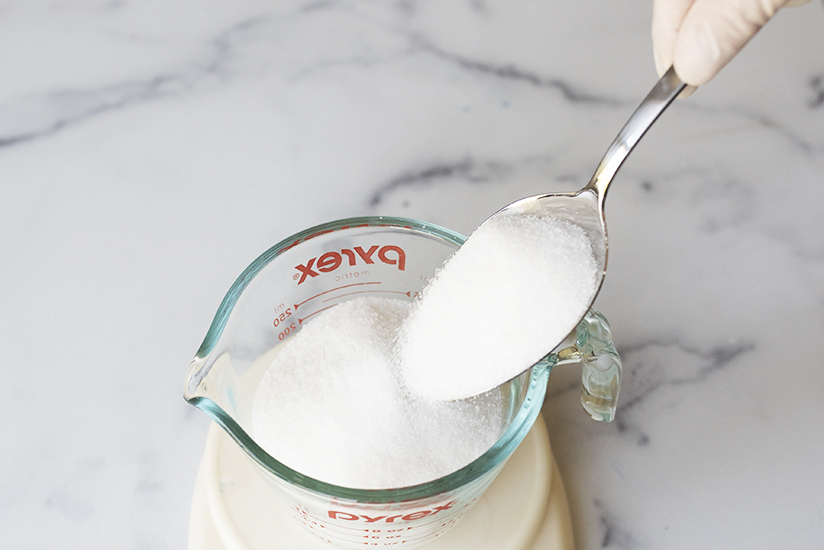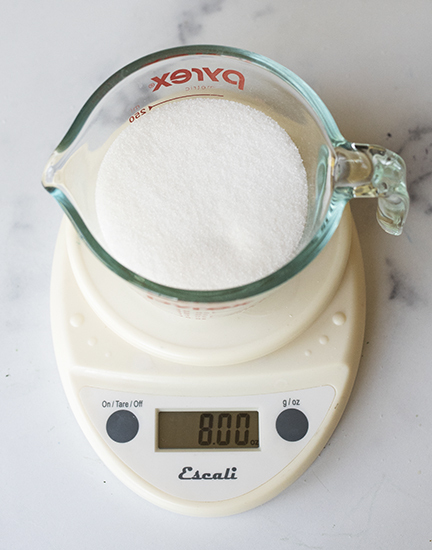 Step 3: Prepare soap base
Remove the HCVS Clear Soap Base from the container and cut off about ¼ of the soap block. Cut this piece down into 1" (2.5 cm) cubes.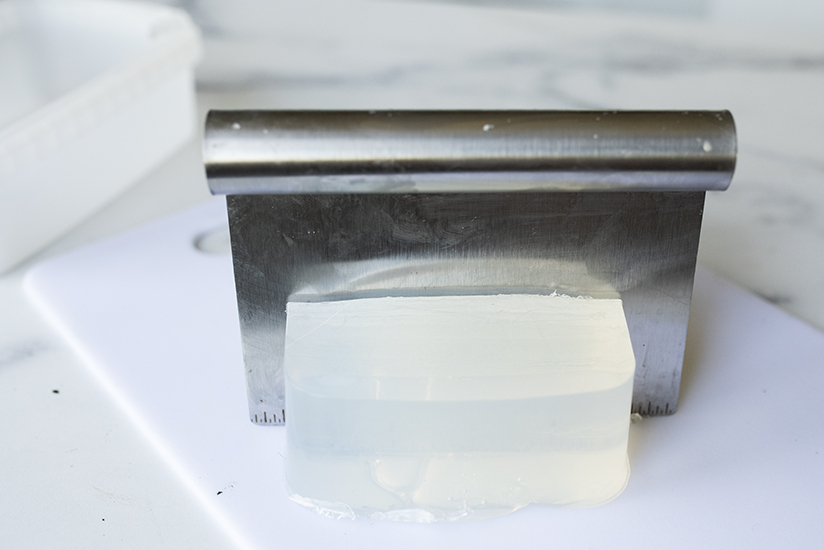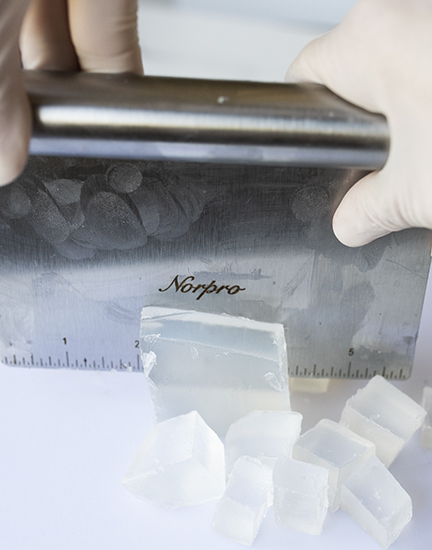 Weigh out 4 oz. (113g) of the cubed soap base. Using the Funnel Pouring Pitcher or another microwave-safe container, melt the soap cubes in the microwave for 30 seconds. Stir and melt for an additional 10 seconds if necessary.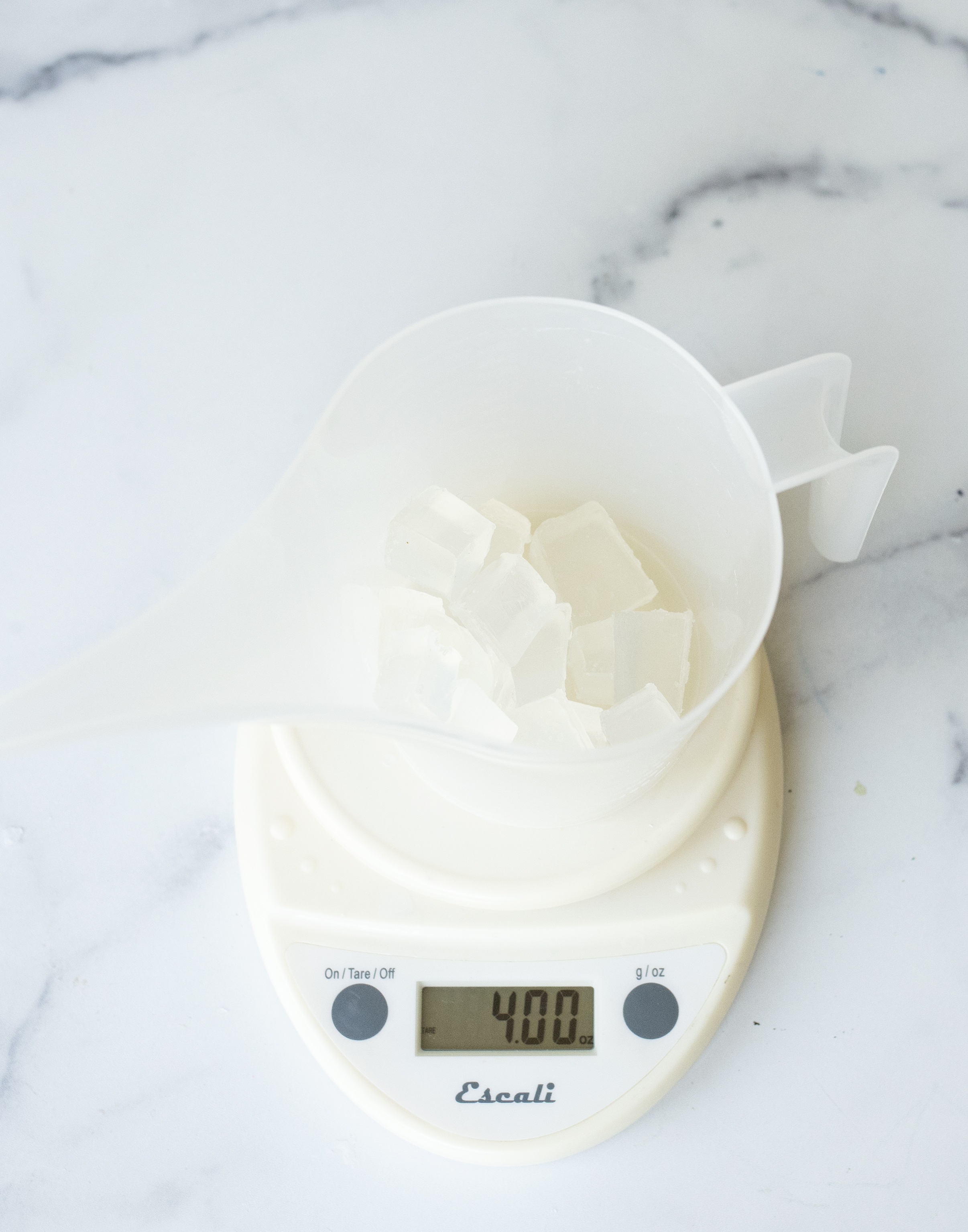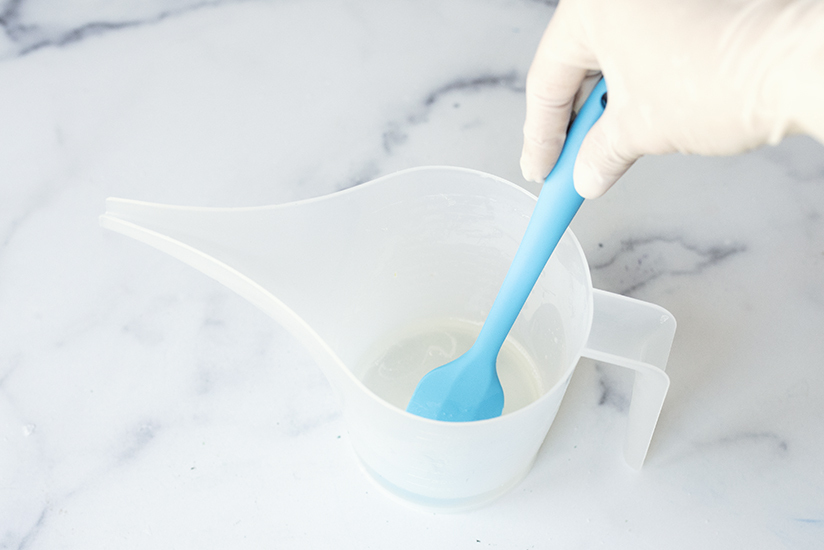 Step 5: Add prepared ingredients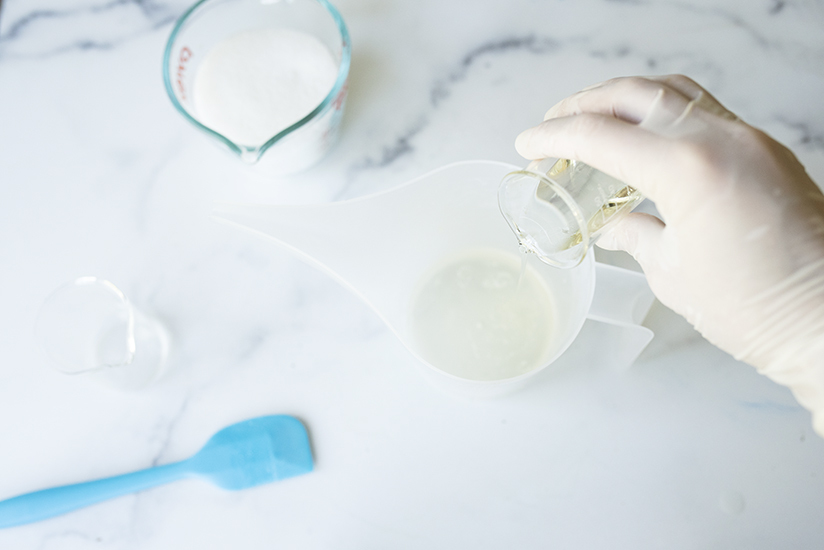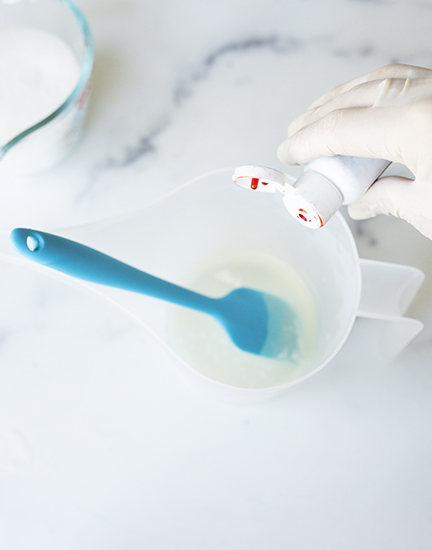 Stir gently until all of the ingredients are thoroughly mixed in.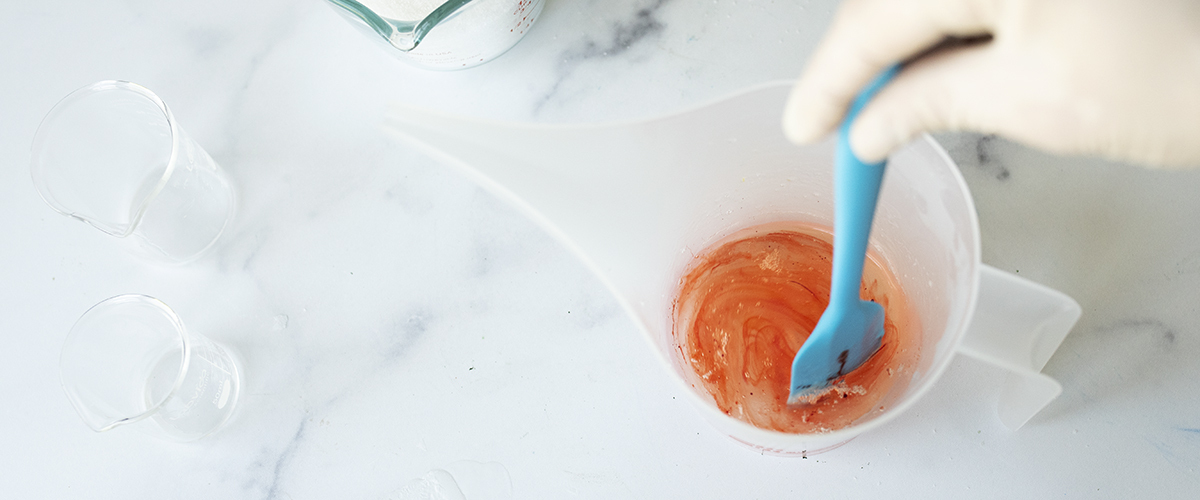 Add the sugar to the mixture and mix until the sugar no longer appears white. The mixture will be thick and difficult to stir.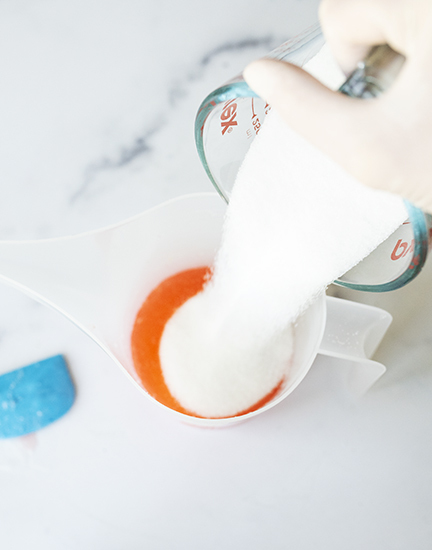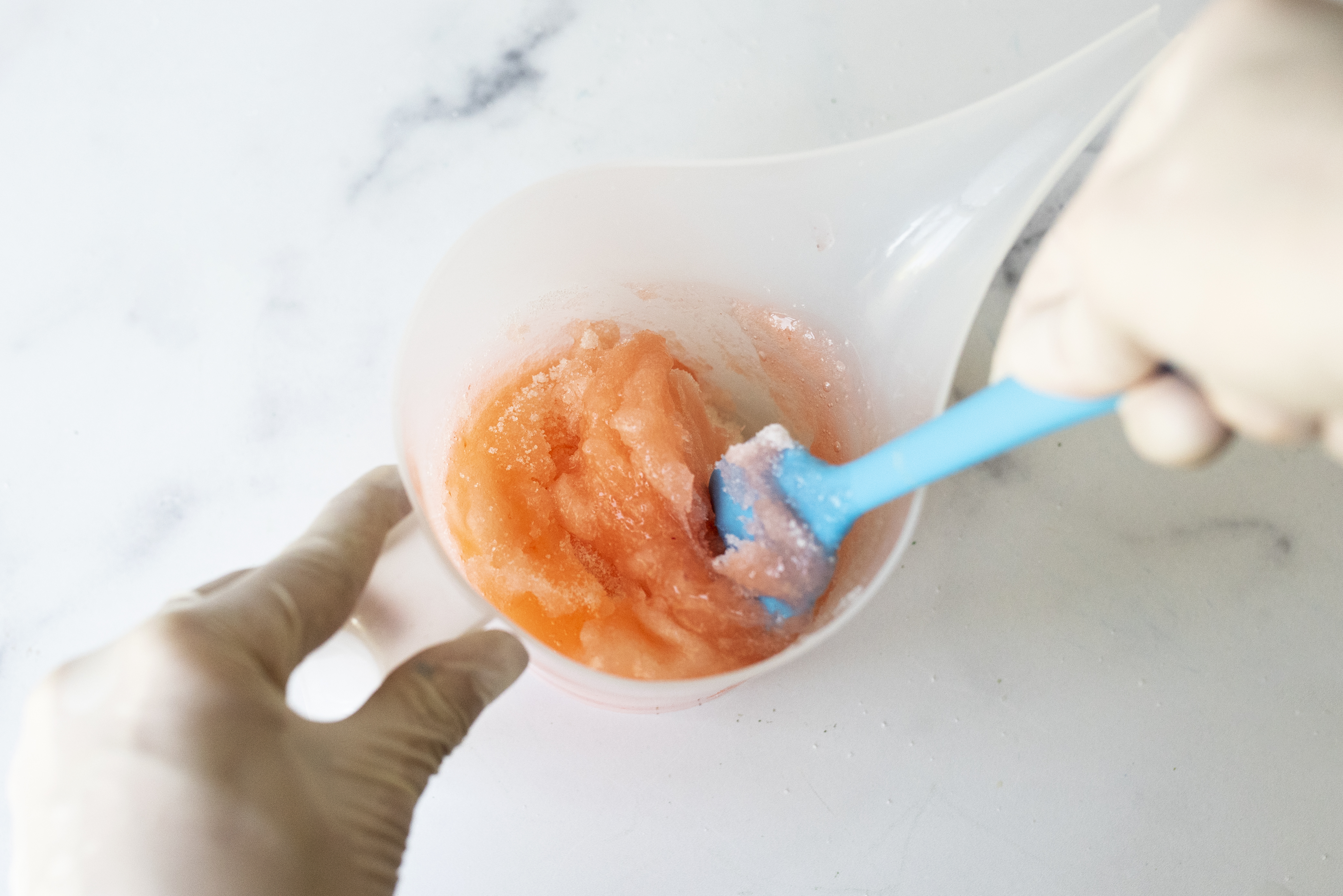 Step 6: Press mixture into mold
Scoop mixture with hands and push firmly into the gemstone molds. Remember to work quickly as the mixture will begin to set.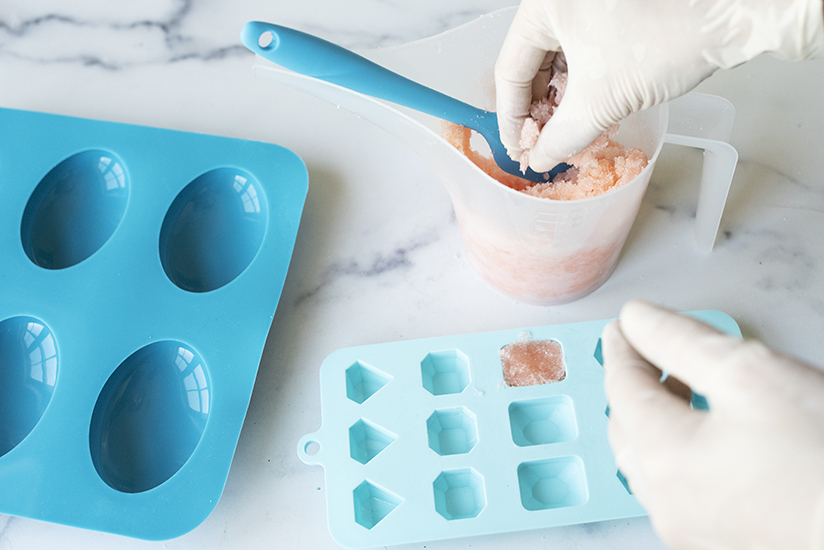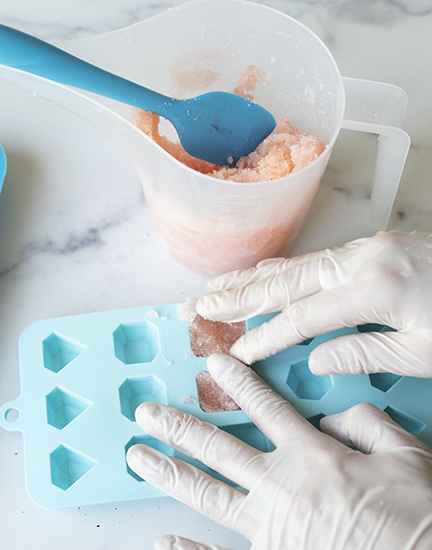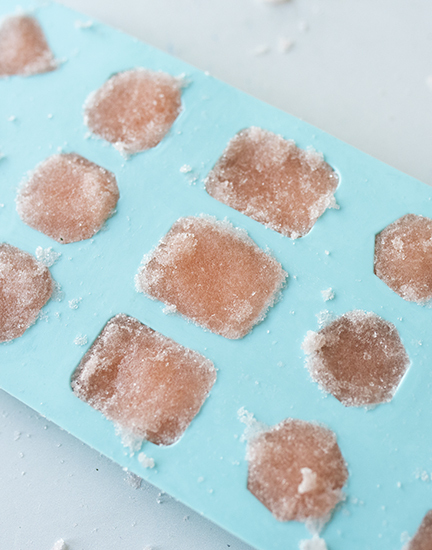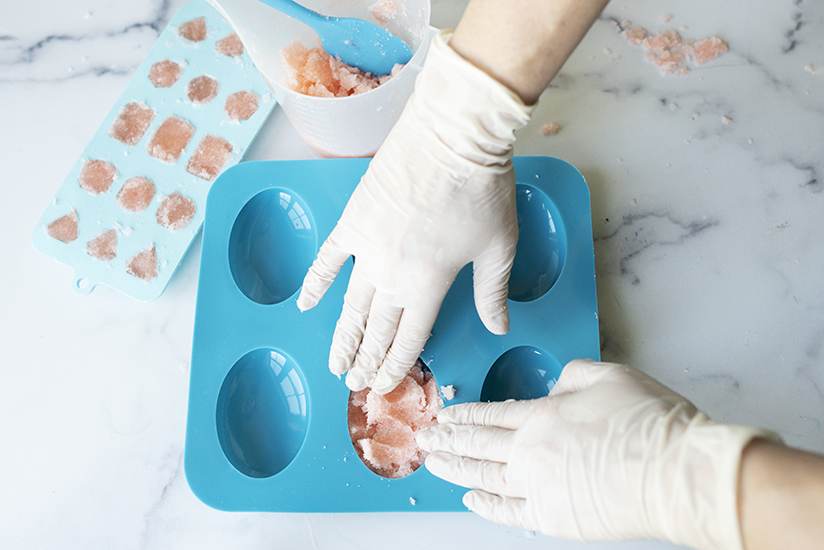 Let sugar scrub bars cool for at least one hour before attempting to remove them from molds. Do not force the sugar scrubs out of the mold or you will risk them breaking apart. 
Step 7: Let dry and remove
Pro Tip!
If you're having trouble unmolding the scrubs, place the mold in the refrigerator for up to 30 minutes.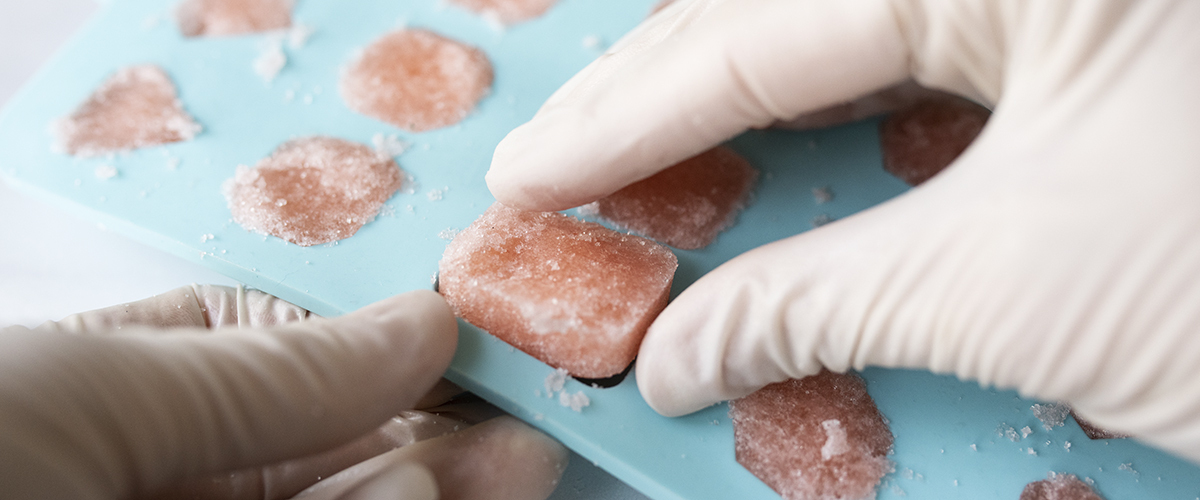 Your scrubs are ready to use! Store scrubs in plastic wrap, plastic bag, or a sealed container.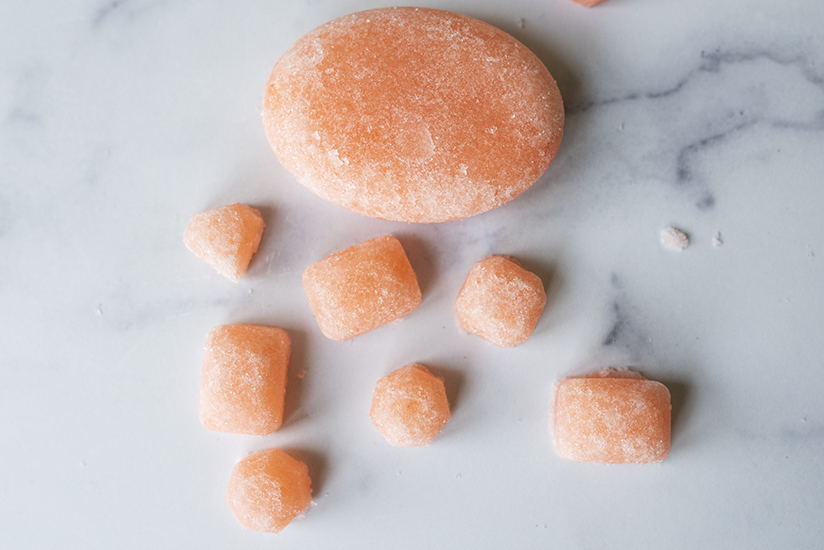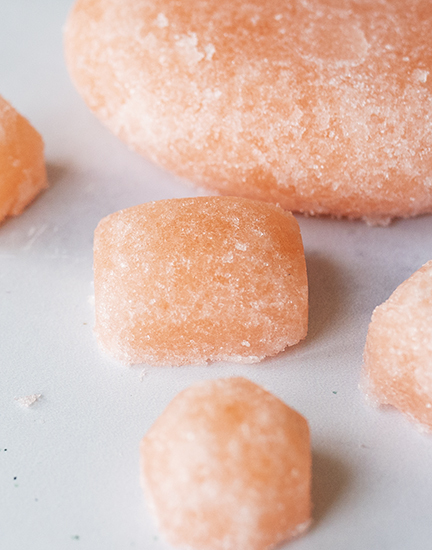 Did you make it?
Show off your take on sugar scrubs bars and all your handmade creations, with the CandleScience community by tagging us @CandleScience and using the #CandleScientist hashtag on Facebook, Twitter, and Instagram. We may feature you in our Stories or on our website!