IFRA Regulation Updates
Posted August 15, 2019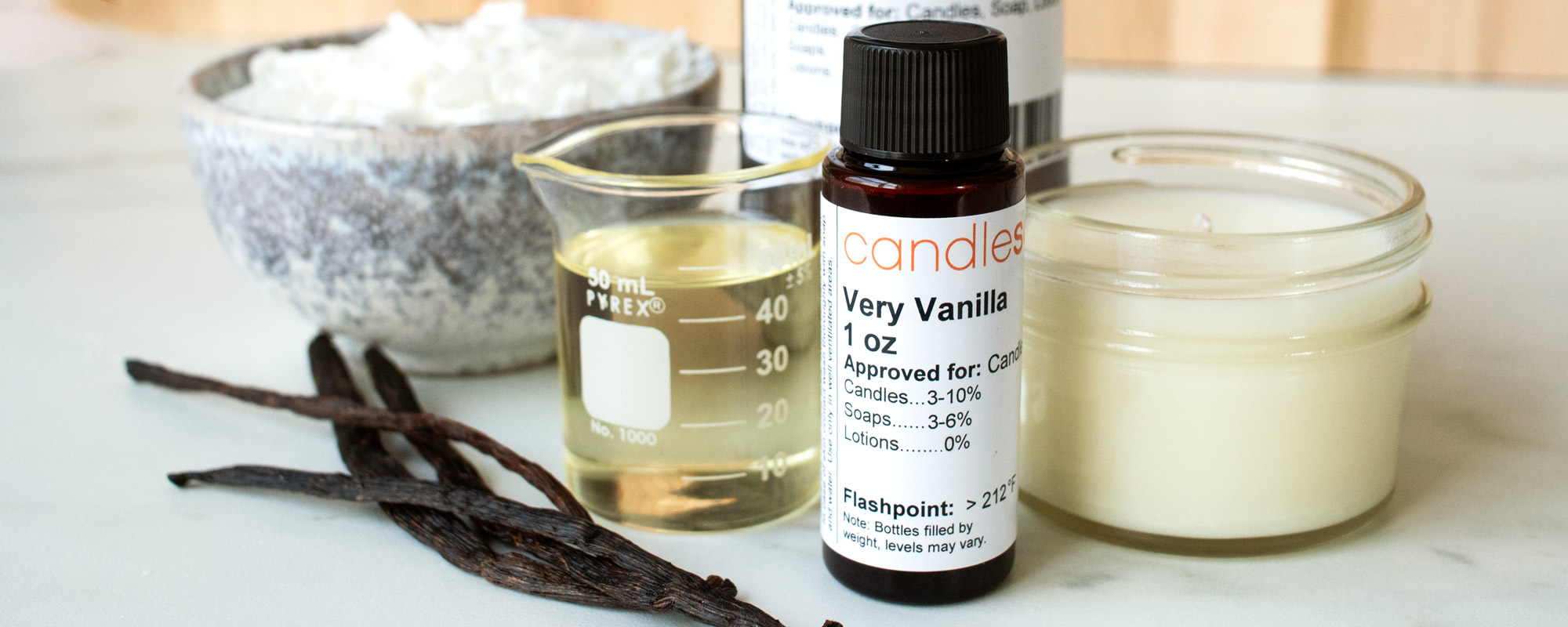 The International Fragrance Regulatory Association (IFRA) implemented changes to its fragrance standards, and as a result, our Very Vanilla fragrance is no longer viable for most personal care applications. These changes only affect those using Very Vanilla in bath and body care products; if you use Very Vanilla solely in candles or other wax applications, carry on as usual. 
IFRA and the Research Institute for Fragrance Materials (RIFM) promote the safe use of fragrances, and set rules and standards for the use of fragrance materials. IFRA examines the research conducted by RIFM, and informed by that data, bans the use of materials and sets maximum allowable dosages for each ingredient. These regulations are updated every several years as new data becomes available. Our Product Team monitors safety regulations and changes to them closely, so be assured that every fragrance oil you purchase from CandleScience is backed by the most up-to-date science and standards.
In accordance with changes in IFRA's standards and our usage level recommendations, Very Vanilla is not viable for most personal care applications. One or more ingredients in the fragrance are no longer considered to be safe at the previously recommended usage levels.
Our usage level recommendations are based on a combination of typical usage rates and the maximum usage rate allowed by IFRA. Occasionally, IFRA might have a usage level limit that is lower than the minimum usage threshold we recommend for a particular application. In these instances, we err on the side of caution and consider the usage level to be 0% to prevent accidental overuse.
In the case of Very Vanilla, the maximum usage for soaps and lotions is now 1.67% by weight, lower than our recommended usage rates for those applications. Our recommended usage for candles, 3-10%, remains the same. Reference the IFRA certificate for the exact maximum allowable dosages for each application.
The formulation of Very Vanilla did not change. We are actively developing another version of Very Vanilla that allows a higher usage rate for body care products. We will update this page with information about the new version once available.
If you have questions, don't hesitate to reach out to us via email or chat, or leave a comment below and jump in on the discussion.