Shining Sol—From Sound to Scent
After years as the guitarist and musical director for the Bret Michaels Band, Pete Evick realized that even rockstars experience burnout. Thinking a new hobby may help to liven up his routine, he traded guitar picks for candle wicks and began exploring candle making. Initially, Pete wanted to learn how to make a candle that smelled like a wood-burning fireplace, but soon realized that he had the same passion for candle making that he had for playing the guitar.
-Interviewed February, 2020
"As an entertainer, my life and my gift is to be able to make people smile, or make people's day better—now, I'm carrying that into the candle industry."
– Pete
Pete draws a connection between candles and music, as they're both instruments he uses to help spread joy and connect people. With this mission in mind, he started Shining Sol Candle Company. The company first launched online and quickly took off; Shining Sol's unique candles and uplifting messaging struck a chord with customers. One of Shining Sol's early partners, Sara Rodriguez, was instrumental in the company and created some of their most popular products, Mermaid Cove and Unicorn Tale.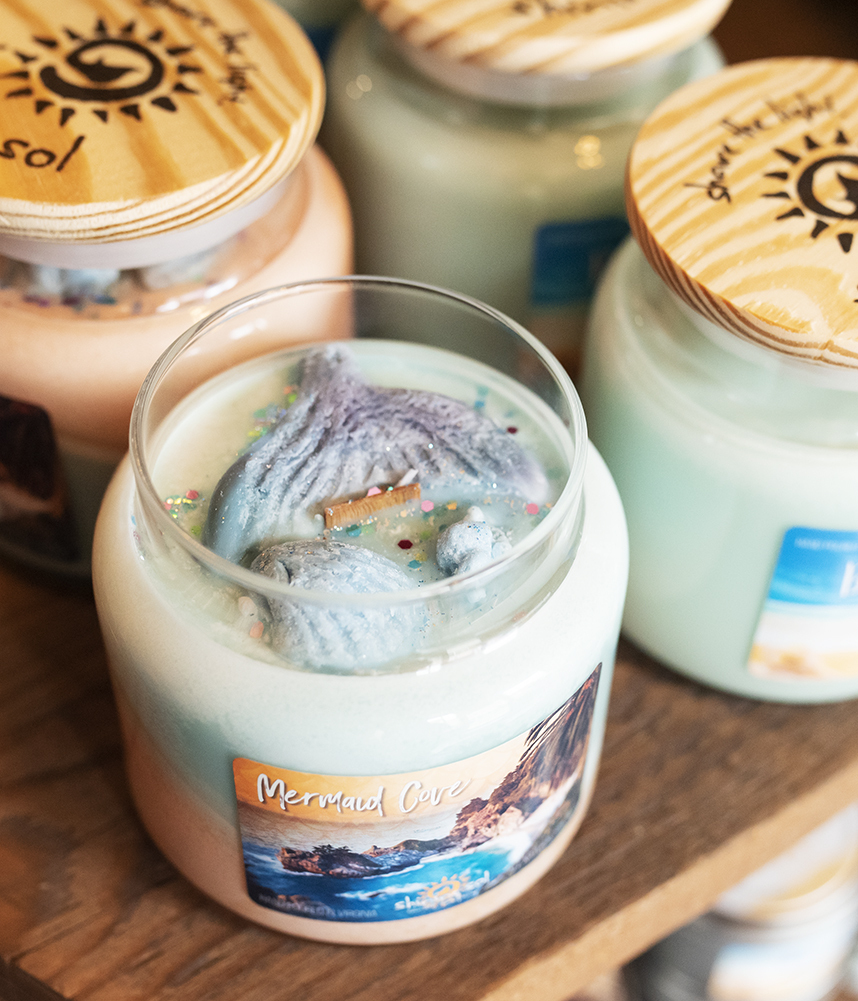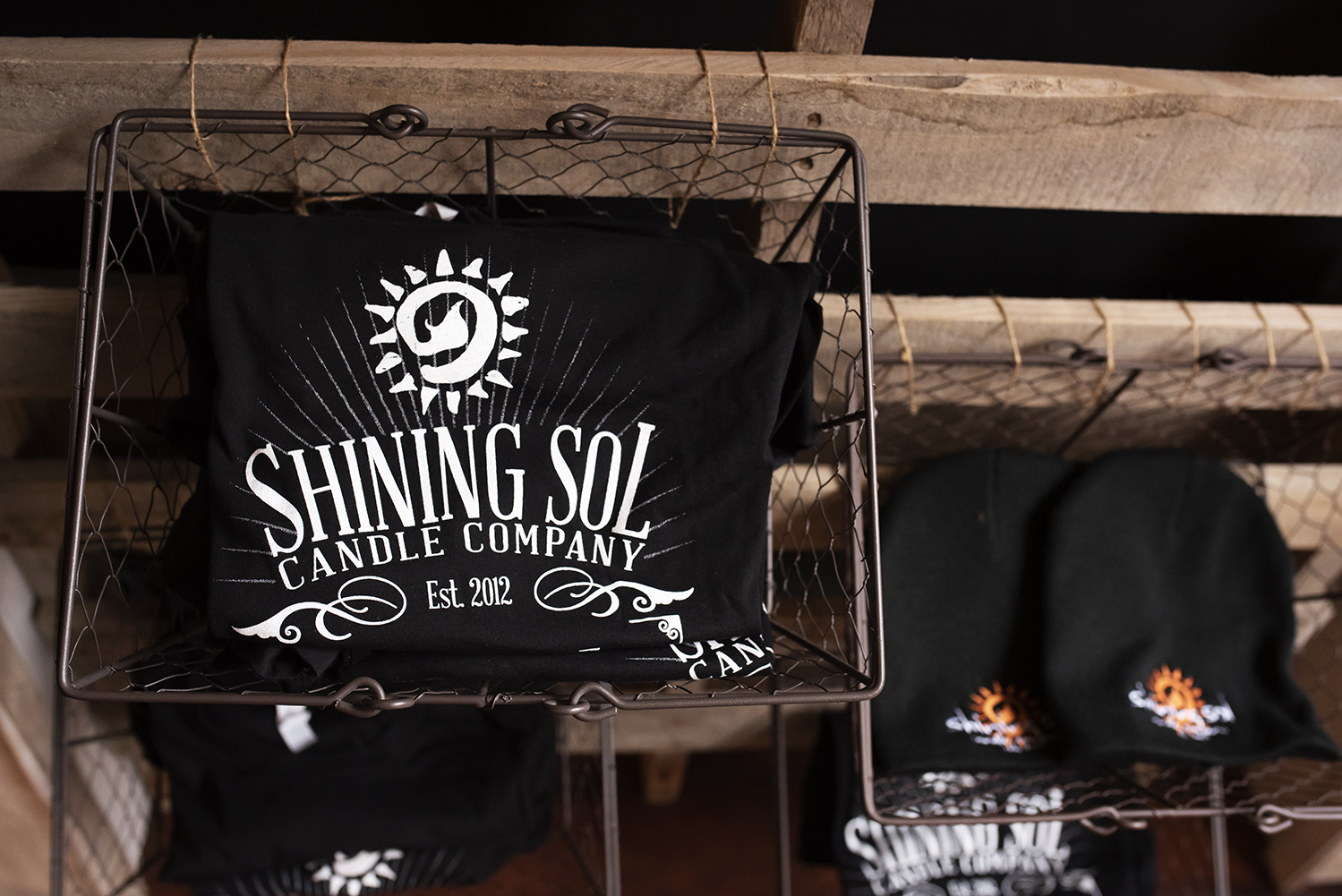 "I wanted to create something that, much like a song, bonded people."
– Pete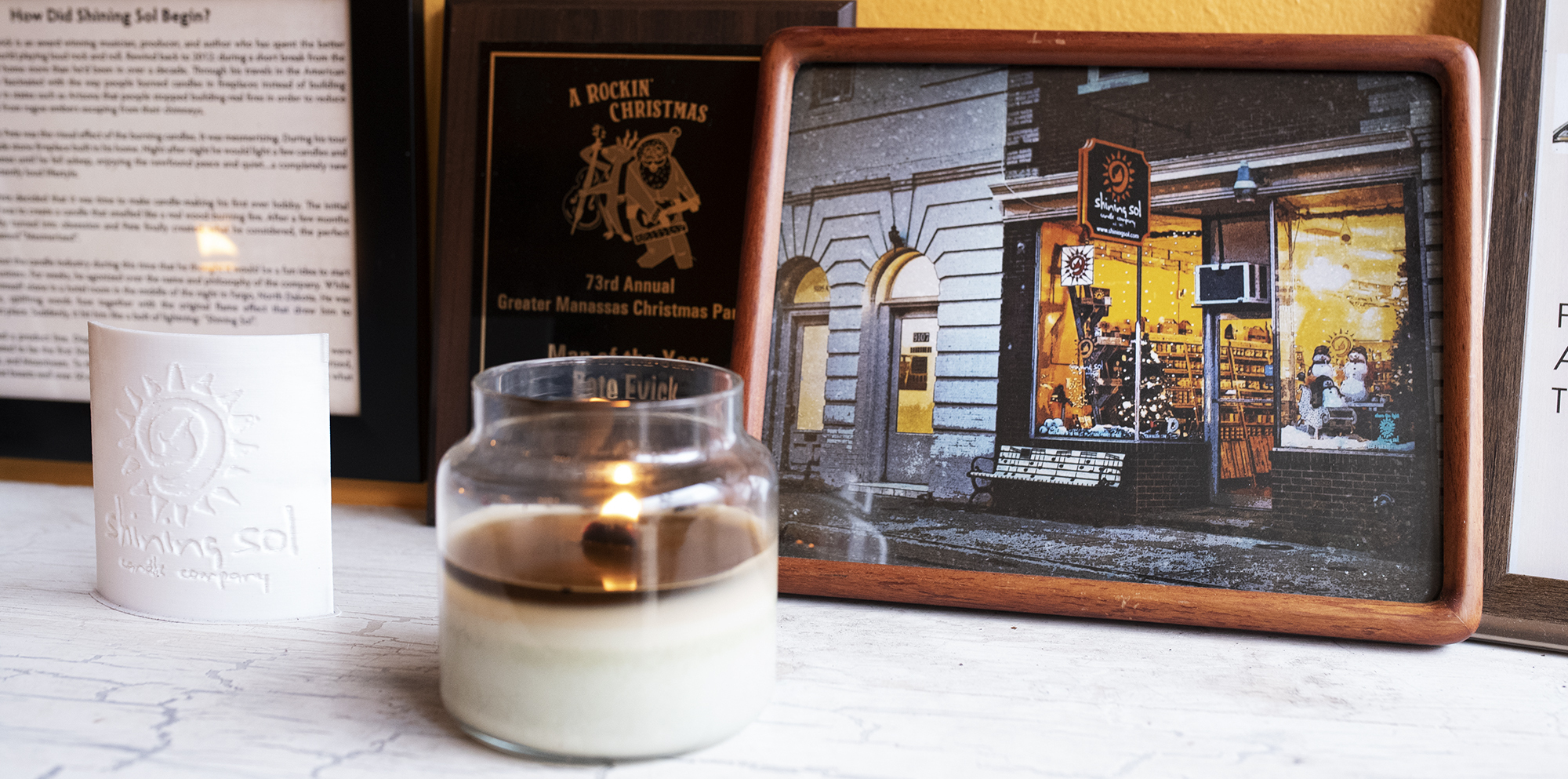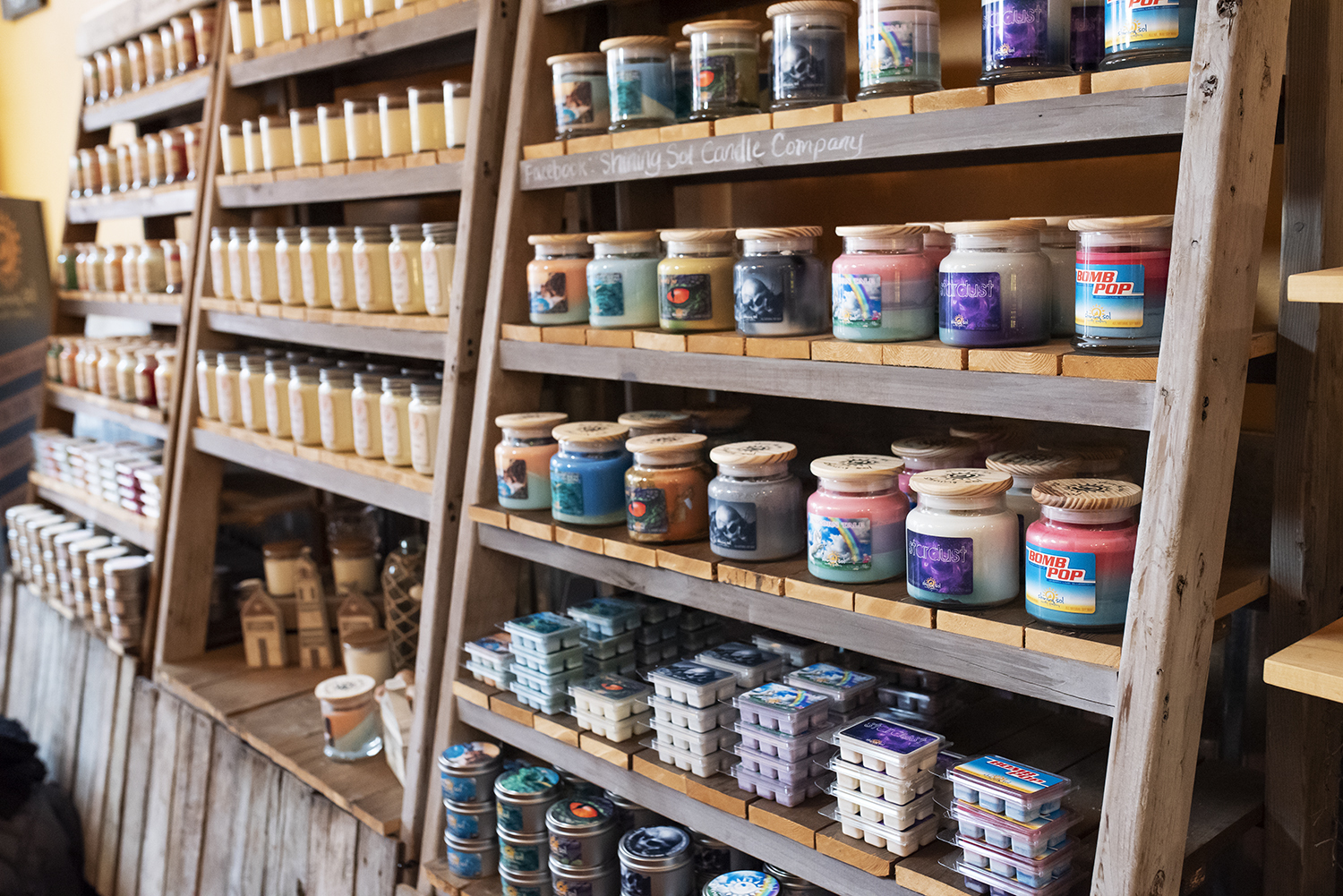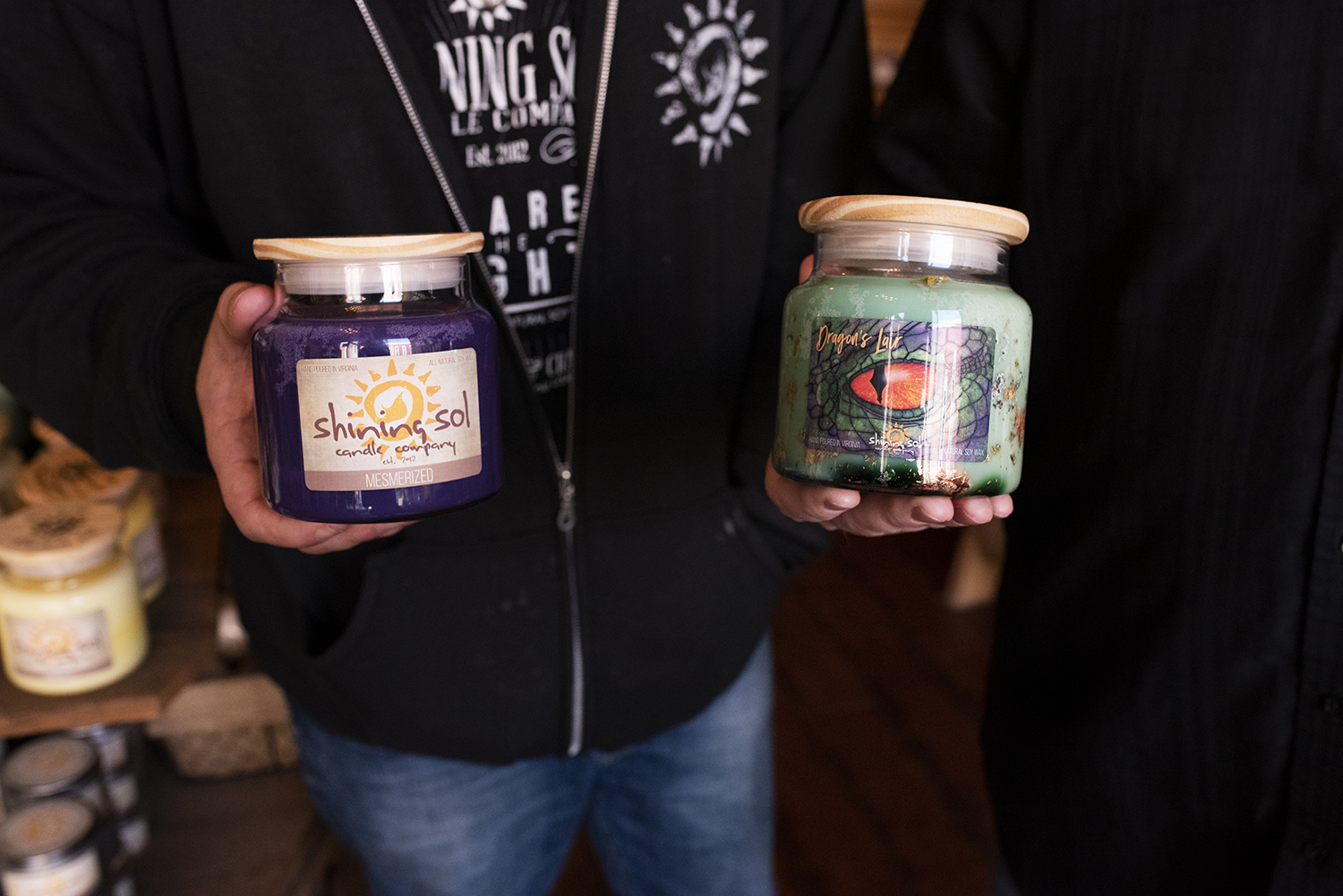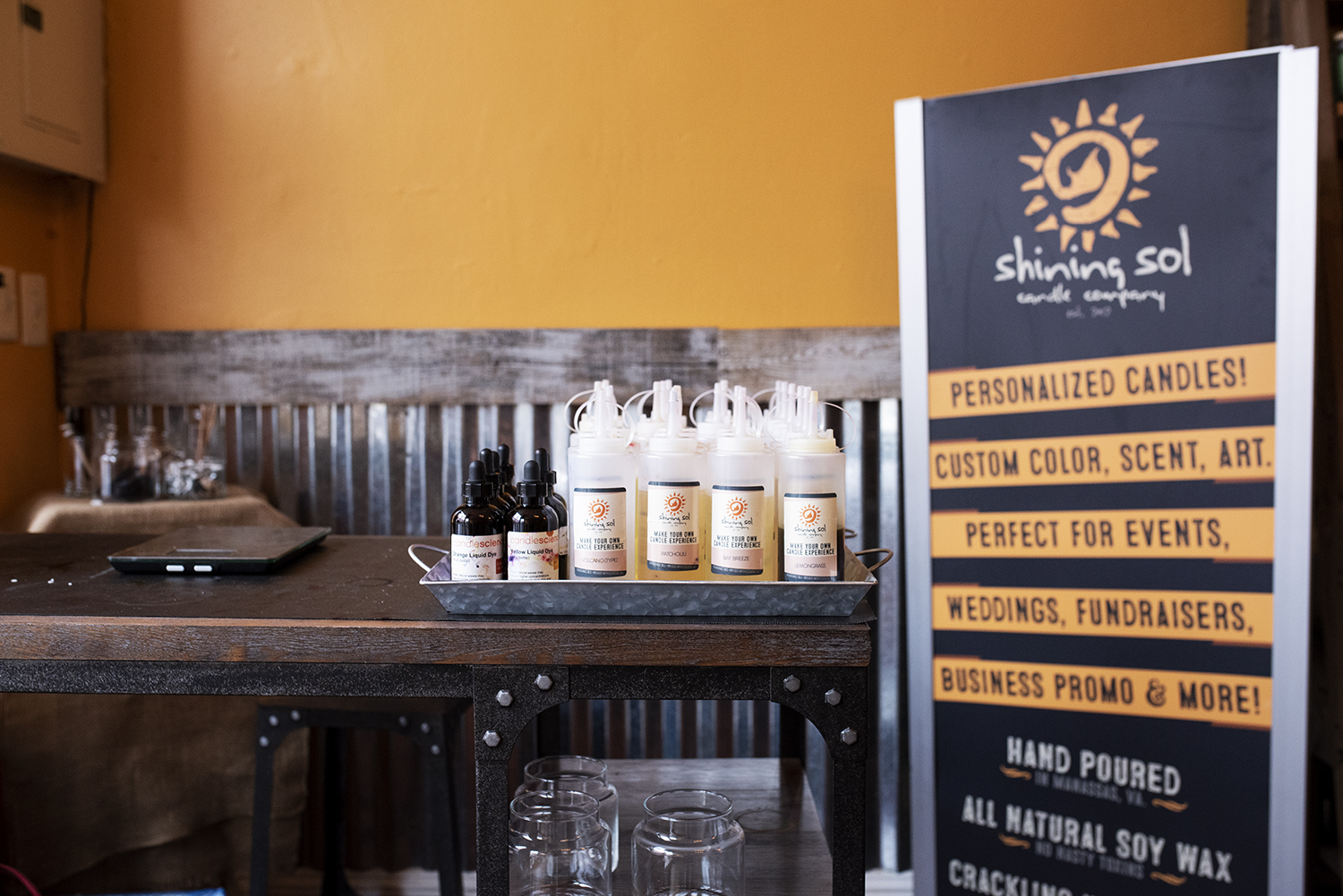 After realizing the need for a stronger online marketing presence, Pete partnered with Deron Blevins, and the company continued to grow. Shining Sol launched its first brick-and-mortar location in Pete's hometown of Manassas, Virginia, in 2016. They've since added additional retail locations in North Myrtle Beach, South Carolina, and Rehoboth, Delaware. Their online and retail stores feature a seemingly endless variety of scents, wax melts and warmers, and wearable merch. As a result, the company now has raving fans who embrace Shining Sol's mission to make the world a brighter place through candles that can instantly uplift your mood.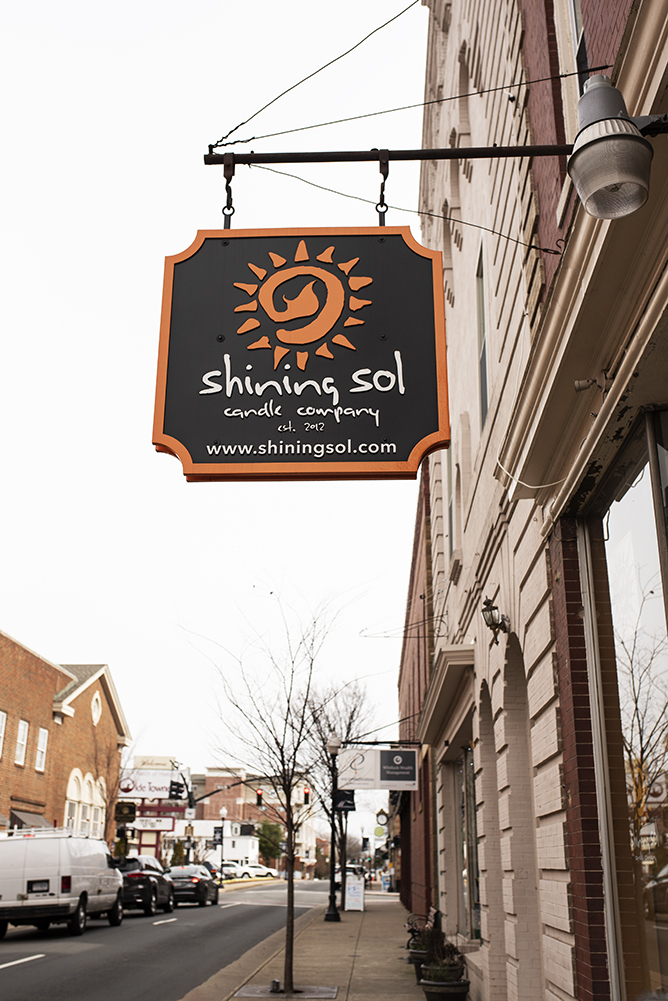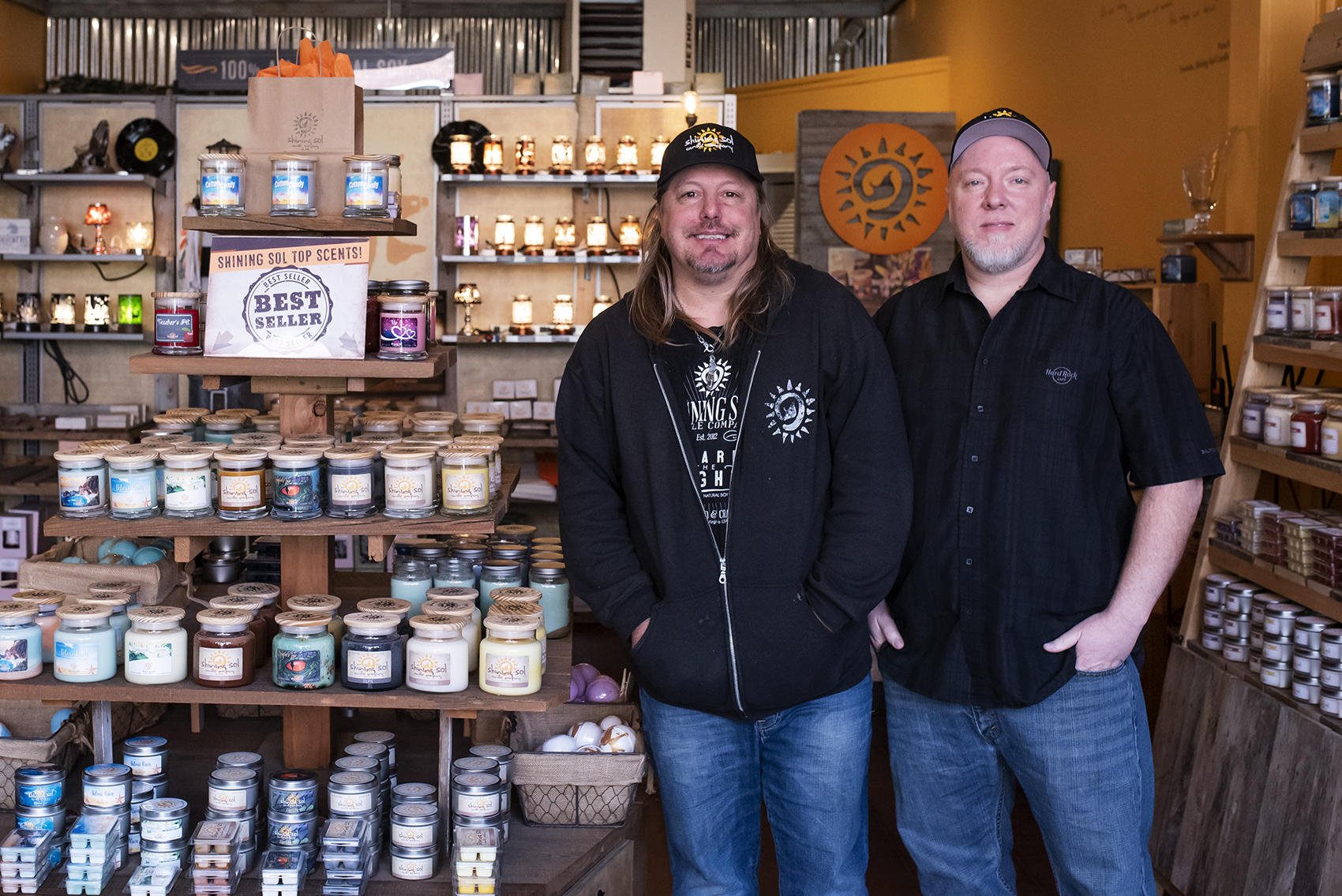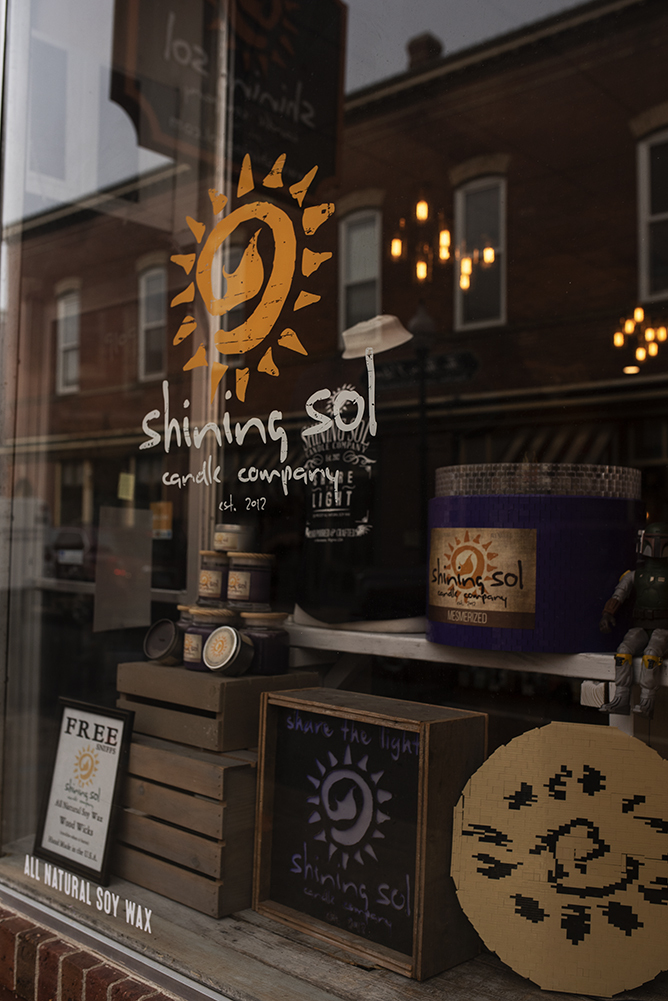 "Whether you're creating a product or creating a song, or cooking or whatever, you can make the world a brighter place."
– Pete
What we find interesting about Shining Sol
Playing with sound and scent
For years, Pete has known that music affects people's moods and has mastered the art of making their days better through the sense of sound. He realized that scent could have a similar effect, and Shining Sol was born. Fragrances can instantly transport us to a different place emotionally, spark nostalgia, or add an aura of interest to the air. We love the comparison drawn between scent and sound – they're both different instruments you can use to evoke emotion.
Officially licensed candles for musicians
Cross-promotion is always beneficial to a brand, especially if you can get your product in front of a group of people who may not usually see it. Pete collaborated with his friends from the band Twisted Sister on officially licensed candles inspired by their song "The Fire Still Burns." After the collaboration drew the music community's attention, Pete decided to add a "Cherry Pie" candle with his friends from the band Warrant. Now, fans of Twisted Sister and Warrant will learn about Shining Sol through this collaboration. If you're inspired, brainstorm ways to promote your candles to folks who otherwise may not see them.
Creative use of extra wax
When Shining Sol has a bit of excess wax in their pouring pitcher, they pour it as a thin layer into a candle container. They keep adding leftover wax from other batches until they've poured a full candle that's completely one of a kind – the Hodge Podge candle. We're impressed with this creative way of using leftover wax, even if the result may be unpredictable! Offering such a unique product is a great way to engage customers and help them feel more connected to the company.
Want to see your business story featured on our site?
We're eager to share empowering stories that will inspire other candle makers to grow their ideas into successful businesses.
Shoot a brief email to [email protected] introducing yourself and your candle business. Your story might be the next one we feature on the website!