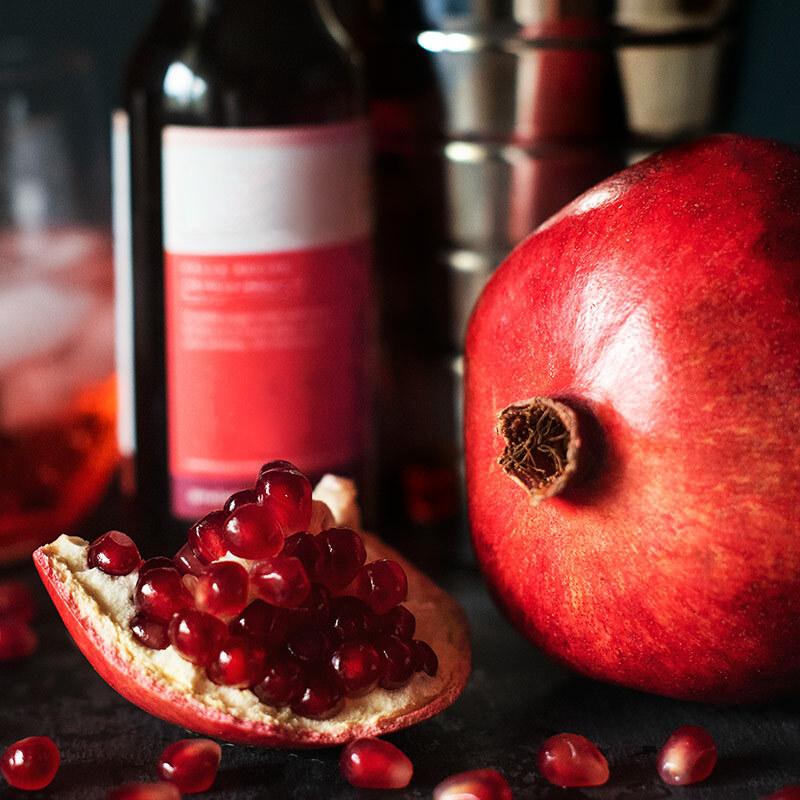 Ready to Order?
6+ 5lb Jugs
$84.84
$1.06 /oz
12+ 5lb Jugs
$76.36
$0.95 /oz
Safer Scents For The Home
CandleScience Clean Scents™ are free from carcinogens, reproductive toxins, and other potentially hazardous chemicals often found in fragrance. Choose Clean Scents and create safer home fragrance products you and your customers can enjoy with confidence.
Read More >
Details
Product Notice, August 2, 2021: The soap safe usage rate for this fragrance oil has been impacted by recent regulatory changes. While this fragrance has not been changed in any way, the International Fragrance Association (IFRA) amended use standards that impact this fragrance.
The information displayed in the Properties section on this page is accurate; however, you may receive a bottle with the soap safe usage rates allowed before the IFRA change. These bottles were printed prior to the regulatory change and are being phased out. You have until May 10, 2022, to use the product at the prior usage rate for any existing products while you reformulate. 
Learn more about IFRA 49: What Candle and Soap Makers Need to Know and IFRA 49: Soap Usage Recommendation Changes.
Pomegranate Bitters is an alluring blend of tart red fruit and herbal florals. Bright grapefruit and lemon peel start off this fragrance oil with a citrus punch. Notes of red currant and pomegranate bolster this lively scent, before giving way to base notes of rosemary, geranium, and earthy cedar.
In addition to creating beautifully scented candles and wax melts all on its own, Pomegranate Bitters is a perfect choice to use as a blender for creating custom cocktail and beverage fragrances.
This fragrance is infused with natural essential oils, including cedarwood, cedar leaf, rosemary, grapefruit, peppermint, palmarosa, clary sage, lemongrass, amyris, black pepper, blue chamomile flower, and citronella.
Blends well with: Dry Gin and Cypress
Alternative branding ideas: Pomegranate and Currant, Pomegranate Rose, Pomegranate Cassis, Persephone's Kiss, Forbidden Fruit
Note Profile:
Top: Lemon Peel, Grapefruit, Peppermint
Middle: Red Currant, Pomegranate, Rhubarb, Green Floral
Base: Rosemary, Geranium, Cedar

Suggested Colors: Burgundy, Deep Red
See our complete list of candle making dyes and soap colorants.
Note: Bottles filled by weight, levels may vary.
Properties
Candle Safe

Yes

Usage: 3-10%
Soap Safe

Yes

Usage: 2-4%
Vanillin Content
0%
Soy Performance
Flashpoint
201 °F
Phthalate Free
Yes
Prop 65 Warning Required
No
Diffuser Base Compatible
No
*Usage amounts are recommendations only. Individual usage amounts can vary based on your desired fragrance strength, wax type, soap base, or lotion base. See IFRA certificate for max usage levels.
Documents


Cold Process Soap Performance
| Acceleration | Discoloration | Separation |
| --- | --- | --- |
| Moderate | Light Yellow | None |
Lye Water Temperature 116ºF
Oil temperature 116ºF
We experienced some acceleration but no separation. Using the stick blender brought the batter to medium trace quickly and it began to thicken as we poured into the mold. Hand stirring kept the batter more fluid. Due to the acceleration, we would recommend hand stirring in the fragrance at a very light trace to allow more time to work. After 24 hours there was a slight tan discoloration and the soap had almost reached a full gel with no insulation. The scent was very strong. After 30 days the soap had a pale yellow discoloration and the scent was strong.
*Note - This fragrance was tested at a 5% fragrance load. With the release of IFRAs 49th Amendment this fragrance can now be used at 4.39% to remain IFRA compliant.
Reviews
Not a fan smells like a citronella candle to me when burning.
Love this scent. It's fruity and floral without being too sweet. I will keep using as long as CandleScience keeps it in stock!!!
Love love love this scent! The red currant stands out, and right up there with it is the geranium, which gives it that complex leafy vibe. Already a top seller for me. Don't change a thing!
Christa
Mississippi Moon Candle Co.
We just love this scent! It is so refreshing! It's already a huge hit with my customers.
Beautiful Fragrance - I love it because not it's too sweet or soapy! Tart and with a hint of floral and fresh air. Just lovely!
This fragrance is amazing! Great throw, and the scent is one of my favorites! I would suggest renaming, since this candle was overlooked, but those who did buy it love it.
Fooled me -- in a good way!
I was expecting a sweet candy-like fragrance but this smells REAL. Slightly sweet but also bitter with the smell of the rind and pith of the fruit. I mixed it with a bit of honey FO and it smells absolutely lovely. An instant bestseller that I will have to keep in stock year round!
lovely smell of pomegranate! smells super clean and has nice citrusy smells as well. Perfect summer scent.
I'm glad this is closer to actual pomegranate and not something sugary and artificial. I am NOT a fan of artificial fruit type of scents and pomegranate is my absolute favorite fall treat, so this one really hit the nail on the head for me. Its tart, sweet, and fruity without the artificial smell.
I absolutely love this scent, I combine it with two other CandleScience scents for a signature scent & my customers love it! The Pomegranate Bitters is not as sweet smelling as the Pomegranate Cider! Thank you CandleScience for another wonderful scent!
I cant speak in regards of comparison about the old pomegranate fragrance that was discontinued and or revamped because I never got a chance to try it. However, I can speak about this FO, and this pomegranate fragrance oil is a hit with friends, family, and customers. It strikes me as a year round scent. I hope this helps anyone considering buying this. I know when I purchase something I read the comments, so I hope this will help anyone in their buying decision.
If you liked the discontinued Pomegranate this scent is not for you! The cold throw smells ok but hot throw smells like old dying English roses. My customers keep requesting the old pomegranate!
Beautiful fragrance - thank you!!!
This fragrance is brilliant! I used 6.25%FL in 464 for my test candles and the CT and HT is great. We are still deciding how to brand the scent since it's definitely a tart/bitter note...but in a perfect way. Most people don't know what pomegranate smells like...so that is the branding challenge...but it's a very high end fragrance. Think of those craft restaurants that specialize in artful cocktails and this is that fragrance. It's definitely not seasonal though...nothing specifically autumn about it...just tart cocktail for those who shy away from sweet cocktails. It's absolutely a favorite for our brand.
Beautiful winter fragrance
This is by far my favorite of the new 2020 fall/winter fragrances. It's got a rich tartness and is also sweet without being like sugary. It's got a complexity to it that I can't describe, would be a beautiful unique Christmas/winter fragrance