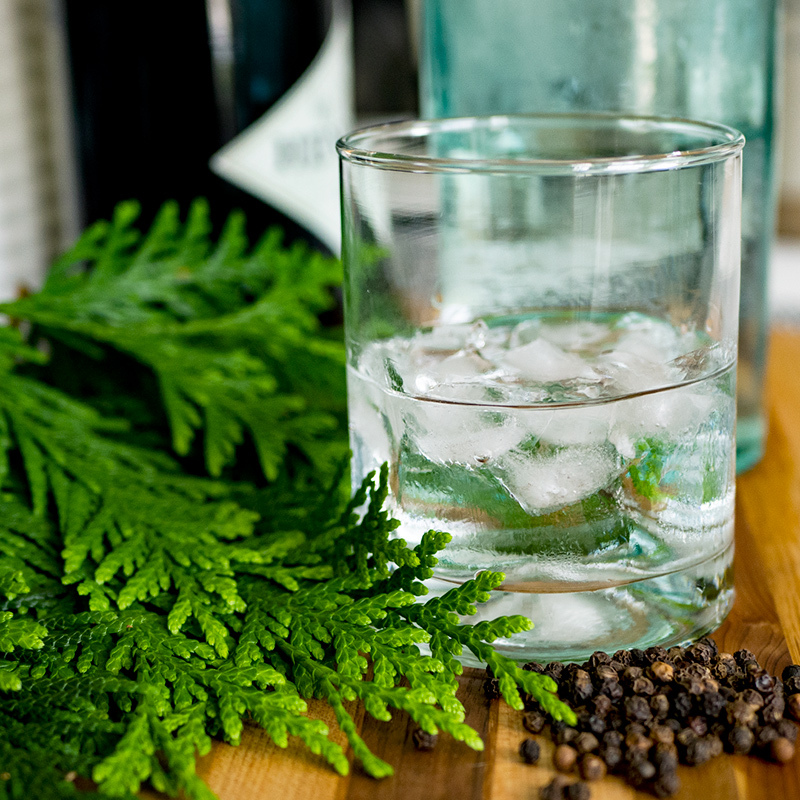 Ready to Order?
Ships from East Coast. Estimated: West Coast 12/17
Ships from East Coast. Estimated: West Coast 12/22
Ships from East Coast. Estimated: West Coast 12/17
6+ 5lb Jugs
$97.97
$1.22 /oz
12+ 5lb Jugs
$88.17
$1.10 /oz
Safer Scents For The Home
CandleScience Clean Scents™ are free from carcinogens, reproductive toxins, and other potentially hazardous chemicals often found in fragrance. Choose Clean Scents and create safer home fragrance products you and your customers can enjoy with confidence.
Read More >
Details
Set the scene with Dry Gin and Cypress, a refined blend of botanical gin and aged woods. This unique fragrance oil starts with a juniper top note that gives this light-bodied spirit its signature aroma. Red currant adds a hint of fruit that leads to a woody fusion of balsam, oak, cedar, and cypress in the base.
Create candles and wax melts that conjure images of a wood-paneled speakeasy and its elegant, murmuring clientele. Dry Gin and Cypress would be an enticing fragrance for a line of men's body care products, or a fresh, woodsy addition to any soap collection.
This fragrance is infused with natural essential oils, including cedarwood, patchouli, cypress, geranium, and mint.
Blends well with: Cedarwood Blanc, Alpine Balsam, Pomegranate Bitters
Alternative branding ideas: Speakeasy, Gin Martini, Shaken Not Stirred, Botanical Gin and Juniper, Cedar and Cypress
Note Profile:
Top: Juniper
Middle: Gin, Red Currant
Base: Balsam, Oak, Cypress, Cedar

Suggested Colors: Green
See our complete list of candle making dyes and soap colorants.
Note: Bottles filled by weight, levels may vary.
Properties
Candle Safe

Yes

Usage: 3-10%
Soap Safe

Yes

Usage: 3-6%
Vanillin Content
0%
Soy Performance
Flashpoint
219 °F
Phthalate Free
Yes
Prop 65 Warning Required
No
Diffuser Base Compatible
No
*Usage amounts are recommendations only. Individual usage amounts can vary based on your desired fragrance strength, wax type, soap base, or lotion base. See IFRA certificate for max usage levels.
Documents


Cold Process Soap Performance
| Acceleration | Discoloration | Separation |
| --- | --- | --- |
| Slight | Brown | None |
Lye Water Temperature 107ºF
Oil temperature 115ºF
We experienced slight acceleration but no separation. We were able to continuously stick blend for about a minute and the batter stayed at a light trace. As we poured into the mold, the batter started to thicken slightly. Be prepared to work quickly, but the batter should stay workable to allow for various design options. After 24 hours we observed some fragrance had leached to the surface of the soap loaf, which we blotted away before unmolding. The block of soap loaf had a pinkish brown color, but when we cut individual bars the center remained a pale yellow color. The soap only reached a partial gel and the scent was very strong and true to the out of bottle character of the fragrance. After 30 days the soap discolored purplish-brown color and the scent was strong and the cypress notes were more balanced.
Reviews
Everyone loves this scent!! The perfect masculine scent :)
This is one that I had a hard time imagining what it would smell like so I only purchased a 1oz sample to start and holy cow, it's amazing. I immediately fell in love with this scent and added a big bottle to my next purchase. I only make candles for a myself, but when my sister smelled my candle she requested I make her a 'big a-- candle' with the scent! It's the perfect year-round fragrance with the sweetness of the gin and juniper working perfectly with the other woody notes.
Sophisticated fresh woody scent. Definitely true to the description. Strong cold and hot throw in paraffin wax. I will absolutely be repurchasing this one. My family and I all love it.
Based on the description we were super excited for this new fragrance when it came out. But when you open the bottle....there's not a lot there. A hint of pine and a hint of gin but not a lot of power. We've blended it with other things to create our soaps, based on the idea of the FO. Skip it and blend your own. We are used to CS fragrances being big, bold, in your face and true to their descriptions. This is one of two we've been disappointed with. The other being Suede and Smoke. Strangely, they smell similar. Never had that happen either. Everything else we've purchased for years -we've been thrilled with. But this one, don't bother.
This FO is amazing! It is so crisp and clean and intriguing. It did accelerate a bit, but not so much that I couldn't work with it.
I saw 0 vanillin and missed that it says discolors to brown.
I used TD for a white base. It's been curing a week and looks like a partial gel happened, the weird thing is the gel ring is purple. So odd! I wish I could post a picture.
I plan on using this FO for candles and beard products as well.
The amount I had left to smell was great however the lid wasn't screwed on properly so a decent amount was spilled inside the box. The other 11 fragrances I ordered were fine. Because it's not the full 1oz bottle I probably won't end up using it. Disappointing because it smells really good.
Hi there! A member of our support team has reached out via email to assist with this damage!
Can't rave enough about this one!
I really can't rave enough about this scent. It's SO GOOD. The oil seems to work pretty well in soaps and body products as well. This is a good "masculine" scent, but it's pretty unisex. Anyone could wear or use it. It's spicy, earthy and strong.
SOLD OUT PRODUCT WITH THIS
I'm back to buy more of this. My main store reported a consumer run on this fragrance and two other stores got it in melts and now the owners want to see it in candles. It's fresh, clean and appeals to those that love Frasier Fir, but it is a classy and clean scent as well that's hard to describe. The words of one of my retail managers to me "you're on to something here". So if you are a candlemaker who retails, try it because every single candle that I put in my main store is sold. Sold out scent. A++ Candle Science!
This is my new favorite scent! It smells incredible; I can't get enough! I blended 8% in my GW 464 soy wax; the CT and HT are fantastic. It's fresh and crisp with a hit of woody. I'd say this scent could either be masculine or feminine, but leans more on the masculine side. I'd consider this a year-round smell. Though I made candles with this scent as gifts for the holidays, everyone is calling me for more (men and women).
This is one of my favorite scents. I made a candle sampler and took it to work, all of the nurses and doctors chose this scent as their favorite. This scent is a must keep.
So fresh and crisp. You could use this scent year round!
Using this in 464 wax w/ 10% fragrance load - this scent performs very well and much better than ever expected. Curing is key for maximum HT. Very much enjoying this fragrance!
So glad I gave this a try
This smells incredible. While it's hard to write reviews on fragrances because whether they smell good or not is subjective, I will do my best to describe the scent. It's a cool, crisp wintery scent without being "Christmasy". I made a 12 oz candle using 444 soy wax and 1 oz of this FO. It has an excellent CT and HT. The juniper and balsam are very obvious to me. They really nailed the smell of gin but it's not overwhelming like I have a glass of straight gin in my face. I can also notice the cedar and oak very subtly. I'm actually leaving this review while here to order more of this FO.
As someone else said, it smells good when you first open it but days later, it smells like a public bathroom. I will have to return
Bravo! This could be a year round scent or blended for more of a holiday feel. My husband has to endure lots of fragrance test candles, but when I burned this, he kept commenting how much he enjoyed it. On an Instagram Live, it was suggested to try blending it with Pomegranate Bitters, which is what I'll do next. I had a Gin and Cypress candle and an Oakmoss and Amber candle burning at the same time......after going outside and stepping back in the house IT. WAS. HEAVENLY.
Winter Forest with a bit of Floral?
I love this fragrance, it definitely is very earthy, but also uplifting- different than many of the other pine smells. However, I do smell notes of floral in it, does anyone else? What am I smelling?
Thank you for taking the time to leave a review! This fragrance is infused with natural essential oils, including cedarwood, patchouli, cypress, geranium, and mint. The floral scent that you are smelling would be the notes of geranium!
First impression from the bottle, it was unique, warm and woody. I made two candles, one by itself and another one blending it with other fragrances. The one by itself was a little too settled but still nice. The blended one turned out amazing. If you like experimenting, this one is worth a try!
I was a bit skeptical about buying this FO so I chose it as my free sample with my purchase. Oh boy, it smells wonderful to me! I'm not quite sure what gin and cypress smell like by themselves; however, together, they make a lovely combination. I plan to buy a bigger bottle for the holidays. I haven't used in CP or candles as yet so I can't speak to this FO's performance. I think it would be a great addition to men's line.
I LOVED this oil when I first opened it and immediately used it in a batch of wax melts, but today those melts and the oil itself both smell like public bathroom disinfectant. Seems to have turned overnight. Extremely disappointing.
I wrote a review a couple of days ago saying that I wasn't sure if this Fragrance Discolors... It does. Oh boy. Good scent, but maybe best left to darker palettes in soap.
Doesn't sell to discolor, (yet), but I think it accelerates trace. I just made soap with it less than an hour ago, and it's all ready almost ready to pop out of my six bar, silicon molds. And my soap seemed to hear up really hot for such a small soap. Might be best in a slow moving recipe; I'm not sure.
This smells AMAZING! im obsessed! Thank you pls never discontinued this fragance!
Extremely similar to Cypress and Bayberry. It's a great scent on it's own. Very sophisticated. Would be a great blender.
Smells nice, but the dry gin seems absent.
A sniff of the bottle and you catch all the notes, but when I used this in a diffuser there was no scent of gin at all. The cypress was strong and pleasant, but singular.
I love this fragrance, it's definitely unique. I will be ordering more ASAP! Sexy smells!!!
Another lovely earthy masculine to add to my collection. I can see myself blending this with other FO's and using it a lot!
This is not just another piney scent...it definitely has a note of masculinity to it that I LOVE. OOB it's good, but on a tester strip, and blended with other masculine scents, like leather, it's a WOW.
I'm not one to write bad reviews but my god this is awful to my nose. I gag every time I smell it. I can definitely smell the cypress/pine notes and don't mind those so much so I'm assuming it's the gin I don't care for. It's just not for me.