CandleScience Clean Scents™
Hello to clear safety standards backed by science. Hello to 3rd party verification. Hello to changing the fragrance industry as we know it. 
Hello to CandleScience Clean Scents™
You may have noticed that we've been making some revisions to the CandleScience fragrance oil line over the past several years. You may already be in-the-know about our high standards for each and every fragrance we carry. Or you heard about our exclusion of cancer-causing ingredients that require a Proposition 65 warning in California, as well as similar ingredients not on the Prop 65 list. Maybe you saw that, as of summer 2019, we are 100% phthalate-free. 
But what you probably didn't know is that each revision, each new safety standard, was a stepping stone to something larger. That "something larger" is CandleScience Clean Scents™.
So...What Exactly Makes a Fragrance a "Clean Scent?"
Our standards are rigorous, and they exclude many materials that are ubiquitous in other suppliers' fragrance oils. You may already be familiar with our exclusion of phthalates, but we also exclude materials with similar health concerns, including those on California's Prop 65 list. Materials known to be carcinogens in California aren't any safer elsewhere! And if you're a business outside of CA but selling handmade products online, your products will likely be bought within the state. With CandleScience Clean Scents, you don't need to worry about Prop 65 labeling. More importantly, you don't need to worry if these fragrances are safe for your home. 
Historically, the fragrance industry has never been transparent about safety. Lack of disclosure from fragrance manufacturers regarding ingredients and the possible health risks of those ingredients was the norm. 
The landscape is quite different in 2020. From established indy brands to new hobbyists, fragrance consumers are doing their own research and becoming better informed about the products they make, sell, and enjoy in their homes. You expect accurate safety information from suppliers and accessible language about ingredients that don't require a science degree to understand and translate to your customers. You expect products that give you peace of mind.
The industry has been slow to meet this expectation, but we saw an opportunity to take the lead in 2015. The Occupational Safety and Health Administration, better known as OSHA, adopted and began enforcing labeling requirements from the Globally Harmonized System of Classification and Labelling of Chemicals, or GHS. This set of GHS requirements, now enforced by OSHA, requires the disclosure of potential hazards of a substance in a commercial facility and for purposes related to shipping. 
While not designed for fragrance safety specifically, this presented the opportunity to demand more information about the materials and ingredients that made up our fragrances. The information we discovered empowered our deep dive into the science behind fragrance, the materials within fragrance, and the effects those materials have on human health.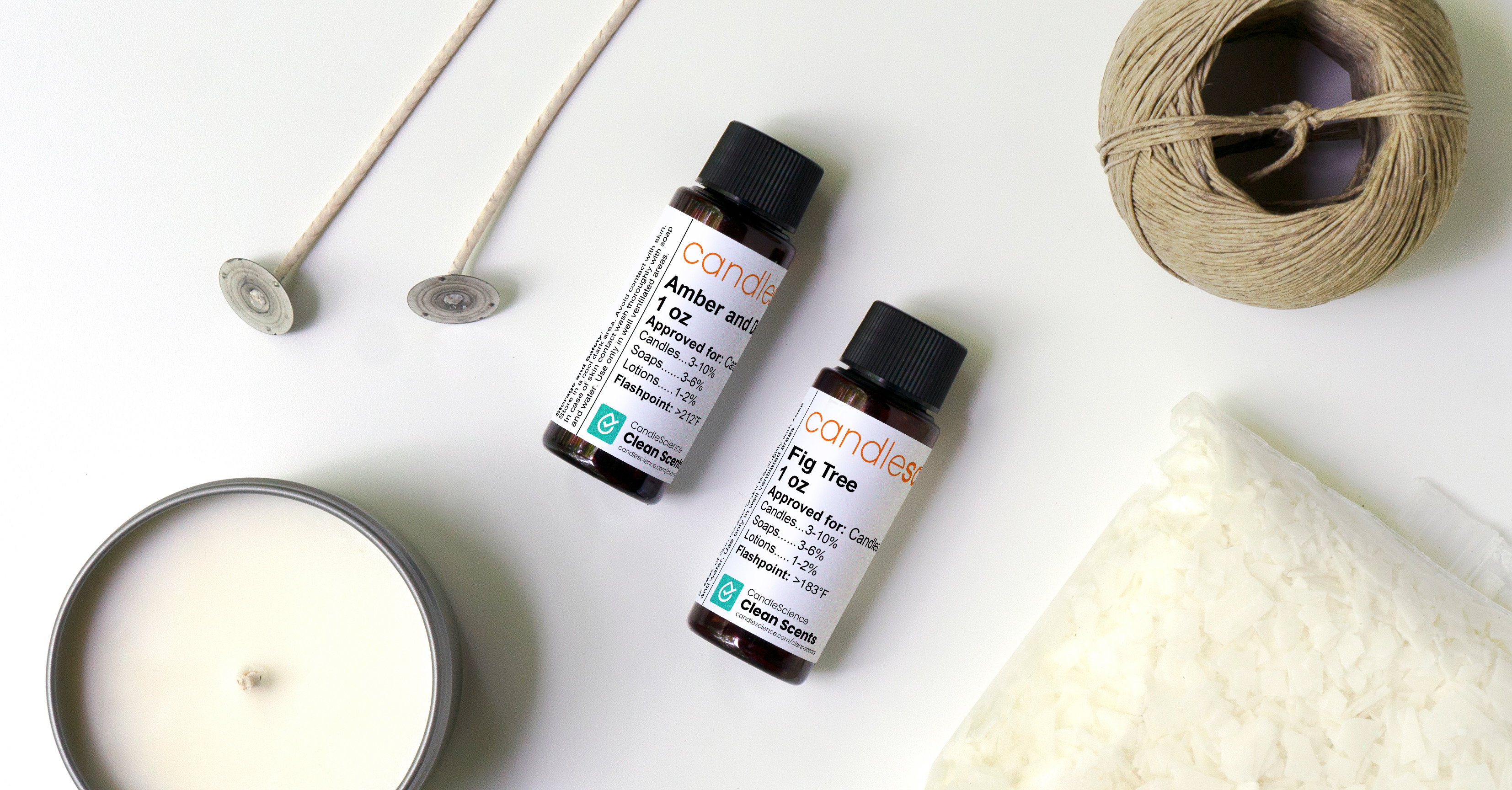 The International Fragrance Association (IFRA) and the Research Institute for Fragrance Materials (RIFM) are the two organizations involved with developing standards for fragrance materials. IFRA examines the research conducted by RIFM, and informed by that data, sets standards for the use of fragrance materials. One of the first things our deep dive revealed: these standards could go further. Armed with determination to do better, we developed our own set of standards that doesn't exist anywhere else in the industry. A set of standards we would expect to have as customers, that we felt good about.
We took the framework for our new standards to the fragrance houses. Overall, the perfumers and fragrance chemists were very supportive but skeptical about the possibilities of actually developing fragrances that performed to our and our customers' expectations within this framework. We weren't discouraged—we've heard this before. First, it was about the limits of fragrancing soy wax; then, it was about our crusade against phthalates. But backing down from a challenge isn't really in our DNA.
With determination aplenty, a hefty helping of sheer stubbornness, and our on-staff chemical engineer, we dug in. If we were going to do this thing, we were going to do it right. 
Here's where the training montage plays. We overhauled our testing process and facilities; we hired new people with the skills, education, and experience we needed; we developed a new tool for evaluating fragrance oils. 
We knew this journey wasn't going to be easy. This new set of CandleScience standards presented many challenges and required closer working relationships with perfumers and chemists. It also required us to really know our stuff! 
It was tough going at first. We tested around 600 fragrance revisions in total. But slowly, steadily...we discovered fragrances we loved that met our new criteria. We encountered less skepticism about our safety standards as the fragrance houses began to see for themselves the quality and beauty of the fragrances we've been able to create. 
There's another piece of fragrance revisions we haven't touched on here yet. These new scents we develop also have to perform and smell amazing! This is one of the most difficult parts of the entire process; some of the ingredients being removed are the ingredients that allow these fragrances to perform so well. With some of our scents, like "classics" and flagship fragrances, the revised version must be exact. (Or, as close to the original as possible.) With others, we took the opportunity to update the character as well. 
Tastes change over time, and like fashion, fragrance preferences modernize. A Little Black Dress was a wardrobe staple 50 years ago and it's a wardrobe staple today; but the cut, the fabrics, and the draping evolve. 
Revisions are also a chance for us to put into practice everything we've learned about fragrance and how it performs in soy wax. After all, the cold throw is what sells a candle, and the hot throw is what turns a new customer into a repeat customer. The result? Scents that are strong, modern, and clean. 
There are five main "hazard groups" that we simply don't allow.
✖ Carcinogens: These are materials known or thought to cause cancer. 
✖ Mutagens: Materials that change the DNA of a cell, harming the cell and causing diseases like cancer. 
✖ Reproductive toxins: Toxins that adversely affect reproductive organs and increase the risk of birth defects. 
✖ Organ toxins: These are toxins that can cause adverse effects or disease within specific bodily organs. 
✖ Acute toxins: Toxins that can cause adverse effects from a single exposure. Generally, this would be accidental exposure like spillage or ingestion. 
So...how can you learn about the safety of a fragrance if you're not buying a CandleScience Clean Scent™?
Look at the Safety Data Sheet (SDS) that must be provided by the supplier for each fragrance. 
Note the pictograms on the top of the SDS. The Health Hazards or "exploding chest" pictogram signifies one or more of the hazard groups listed above. Additional pictograms you might encounter are referenced below.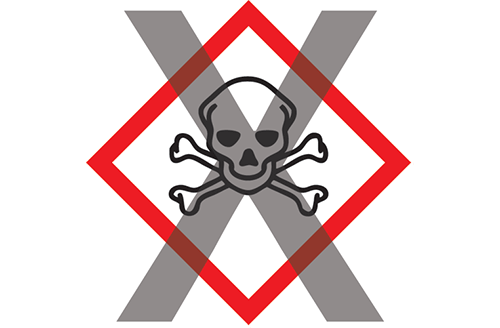 Skull and Crossbones
The Skull and Crossbones pictogram is the one to be most concerned about. It indicates the presence of acute toxins that can be fatal.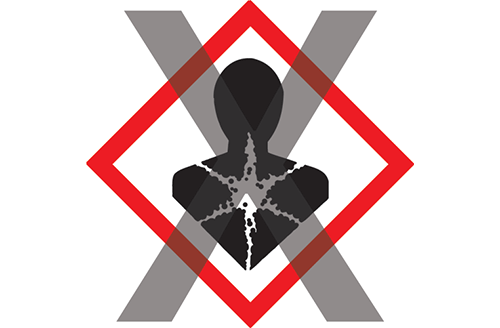 Health Hazards
The Health Hazard pictogram indicates the presence of an ingredient that may cause, or is suspected of causing, serious health effects.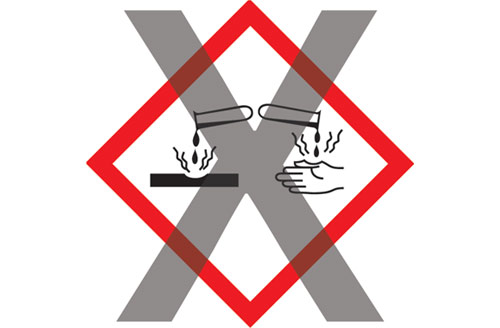 Corrosion
Indicate ingredients that may cause corrosive damage to metals, skin, or eyes.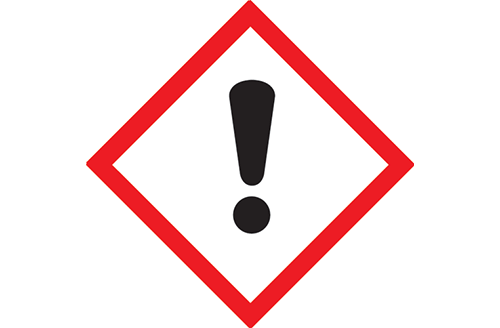 Hazard
Indicates an ingredient that may cause irritation or allergic response in those allergic to the ingredient. These effects are temporary and not severe, representing a much lower risk than fragrances that carry the pictograms above.
Look carefully at the SDS sheets provided by the fragrance manufacturer or supplier. Are they all the same? If so, take caution. Suppliers are required to do this work and do it correctly. If you come across this, we encourage you to ask your supplier more questions before purchasing. 
 
The goal of all this work is simple: peace of mind using our fragrance oils in your homes, around your families, and in your business. 
We have always been committed to having the safest, highest quality, most thoroughly tested fragrance line in our industry. And the work doesn't end here. Striking a balance between safety and performance requires an ongoing monitoring program to make sure we stay up to date with the most recent data and research. As regulations evolve and new research becomes available CandleScience Clean Scents will evolve, too.
We are extremely proud to name so many of our fragrances as CandleScience Clean Scents and look forward to calling our entire line Clean Scents in the near future. We want our community to experience the joy of creating something amazing, confident that they are using the safest supplies on the market. When you're using Clean Scents in your handcrafted products, that peace of mind is yours.