LAB NOTES: Blended Waxes® Pillar Soy Wax (BW-921)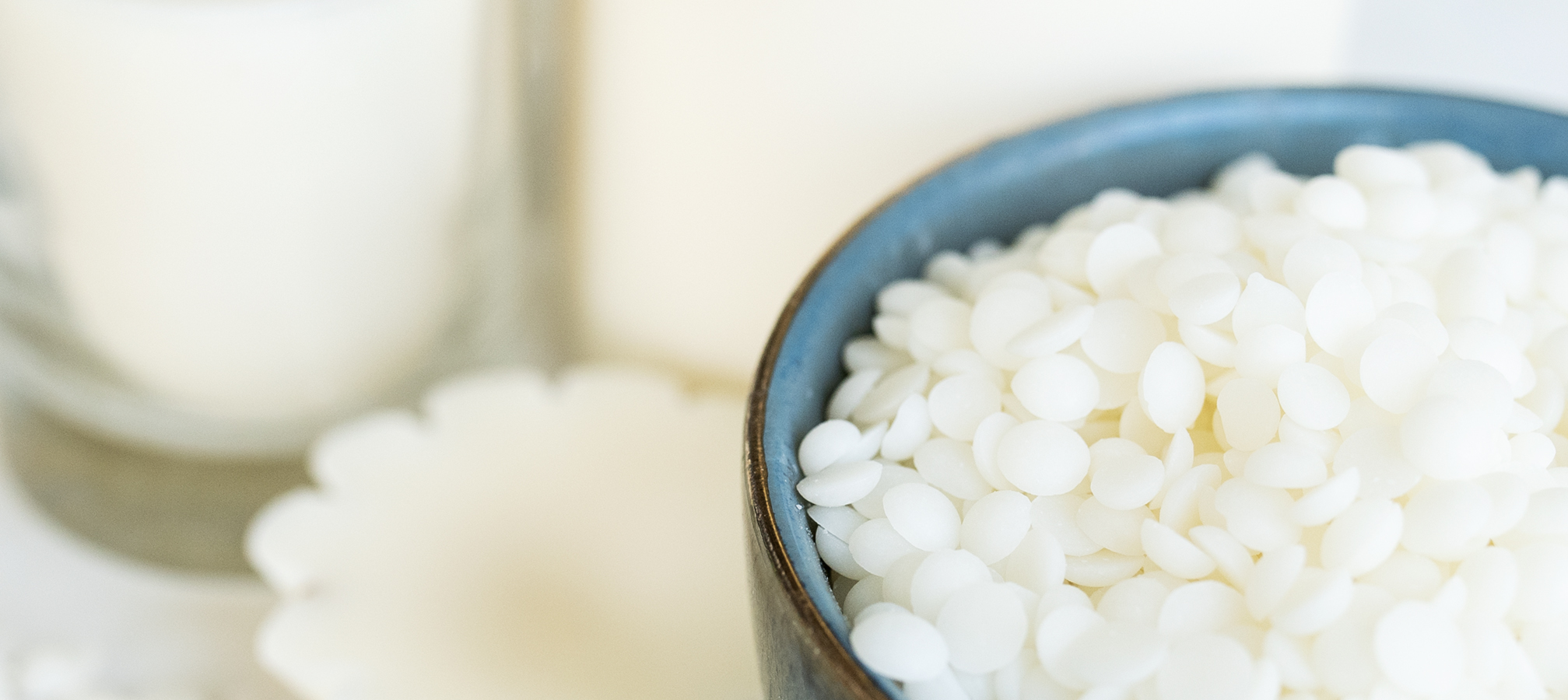 We divided our testing into three parts:
Aesthetics: We tested for shrinkage, frosting, cracking, and color retention.
Fragrance Performance: We looked at solubility, retention, and cold and hot throw performance.
Burn Performance: We tested various LX and Eco wick sizes to find the best burn.
We used our Cranberry Apple Marmalade, Very Vanilla, and Amber Noir fragrance oils for the fragrance testing. They each have very different densities, viscosities, and ingredients. We hoped the variation would reveal potential solubility and burn issues.
Application: Pillars, Votives, and Tarts
Recommended Fragrance Load: 6-10%
The wax comes in pastilles and is very easy to scoop and measure. The wax has the characteristic off-white color and odor of soy wax. It melts fairly easily despite the higher melting point.
This wax is brand new to the handcrafted market and is a great option for pure soy pillars, votives, and wax melts. This is a great option if you used the EcoSoya PB Pillar Blend produced by NGI prior to 2019 and are seeking out a substitute.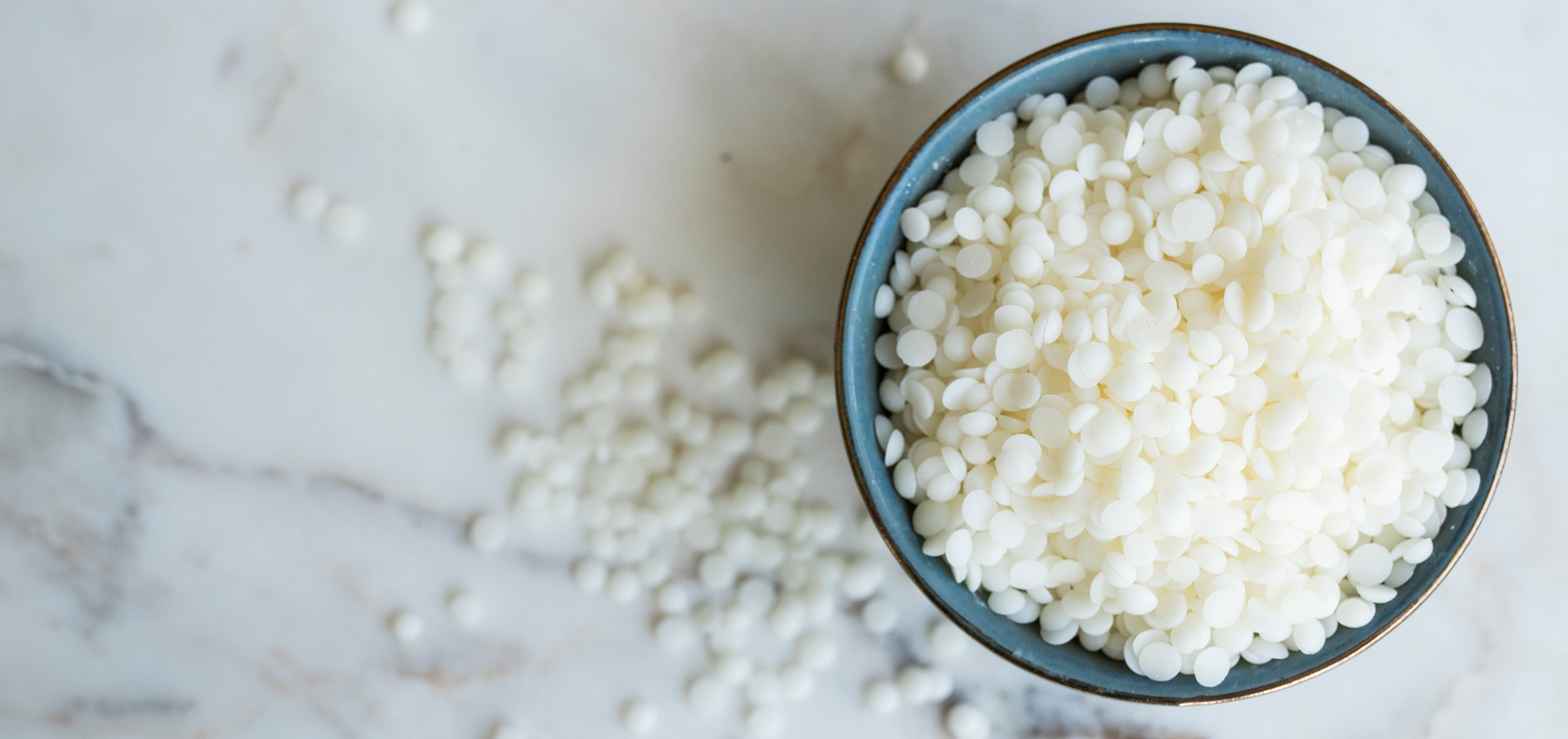 For Pillars
We tested this wax in pillar candle molds with wick pins and did not use a mold release for our tests. We poured test candles at temperatures ranging between 180°F and 150°F (82.2°C and 65.6°C), and let them sit overnight. After 24 hours, the candles poured at higher temperatures of 180ºF and 170ºF (82.2°C and 76.7°C) had large, deep sinkholes around the wick pin. A second pour was needed to get a level bottom and fill in the sinkholes. These candles were very easy to remove from the molds. The candles poured at lower temperatures of 160º and 150ºF (71.1°C and 65.6°C) had slight cracking and small sinkholes around the wick. A second pour is optional but recommended, especially if selling your candles. These candles were slightly more resistant to coming out of the mold and more effort was needed to remove the wick pin.
Their finish was smooth with no visible frosting initially. After 7 days the candles did have a slight frost to them that looked more similar to a dusting than the typical frosting seen in soy candles.
For Votives, Clamshells, and Tarts 
We poured our votives at temperatures ranging from 180ºF to 160ºF (82.2°C to 71.1°C) and did not use mold release in our tests. After 24 hours, the wax had very little shrinkage and a second pour was not necessary. The candles released very easily from the mold, but the wick pins were very resistant to releasing and required several hard taps to remove. This did cause the base rim to chip slightly but did not affect the overall integrity or aesthetic of the votive. We did not see any signs of frosting. We used our plastic clamshell molds and poured at temperatures from 170ºF to 150ºF (76.7°C to 65.6°C). After 24 hours there was almost no visible shrinkage on the surface. We did see a slightly oily-looking swirl on the surface but the wax was completely dry and smooth. This is somewhat common in pure soy wax and should not be of concern.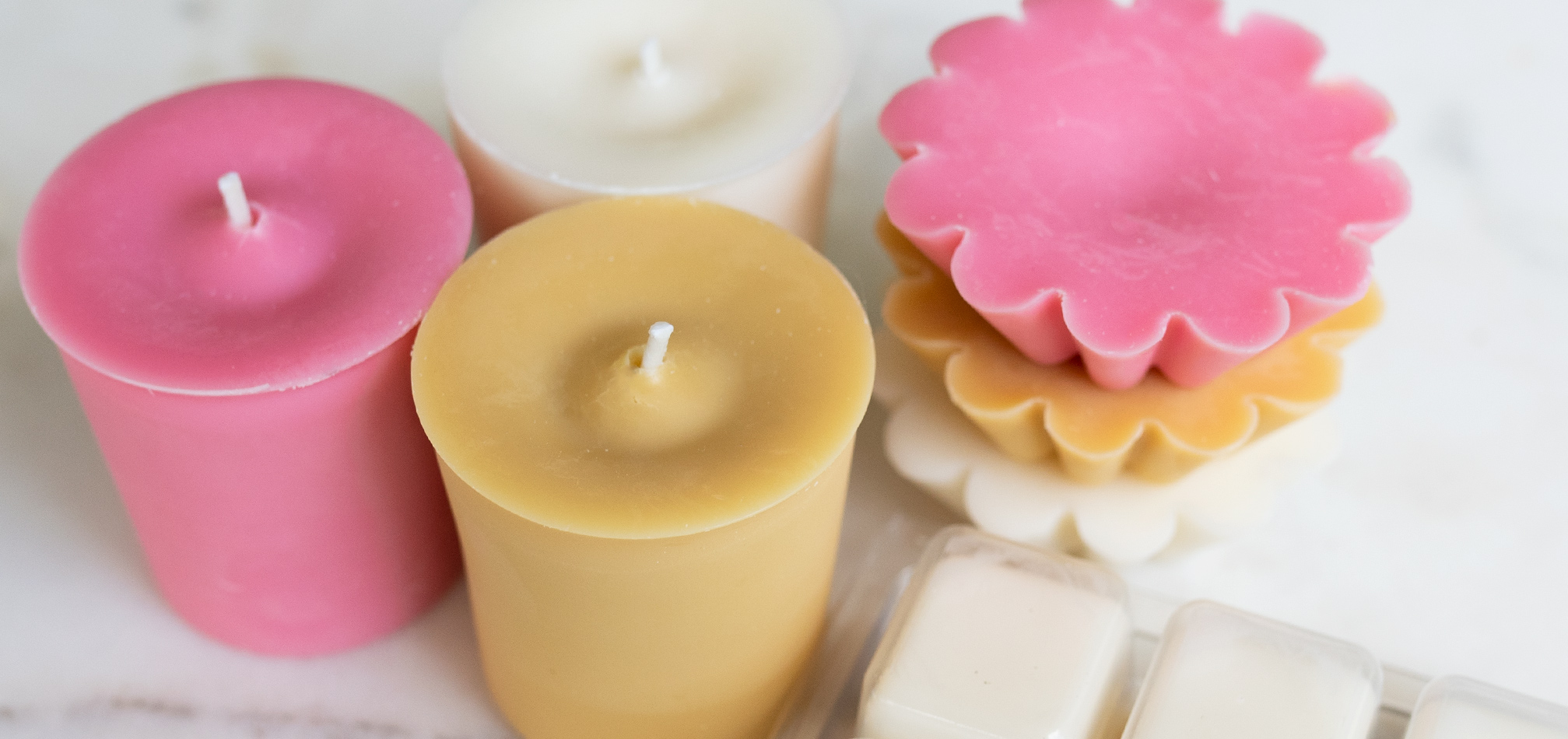 Frosting
The test candles we made did not show any significant signs of frosting, regardless of the pouring temperature or dye used. Pillars and votives dried smooth and free from frosting after burning. What little frosting we did see did not present as the typical snowflake crystal structure that is very common in soy. Rather, it was a very uniform "dusting" that appeared on the surface of only a few pillar candles.
Coloring
We tested two colors of liquid dye: red and golden honey. We used 6 drops of red in 1 lb (454 g) of the wax and it produced a deep pink shade. We used 3 drops of golden honey in 1 lb (454 g) of wax and it produced a nice light tan shade. The dye mixed quickly and easily at various temperatures from 170 - 190ºF (76.7-87.8°C).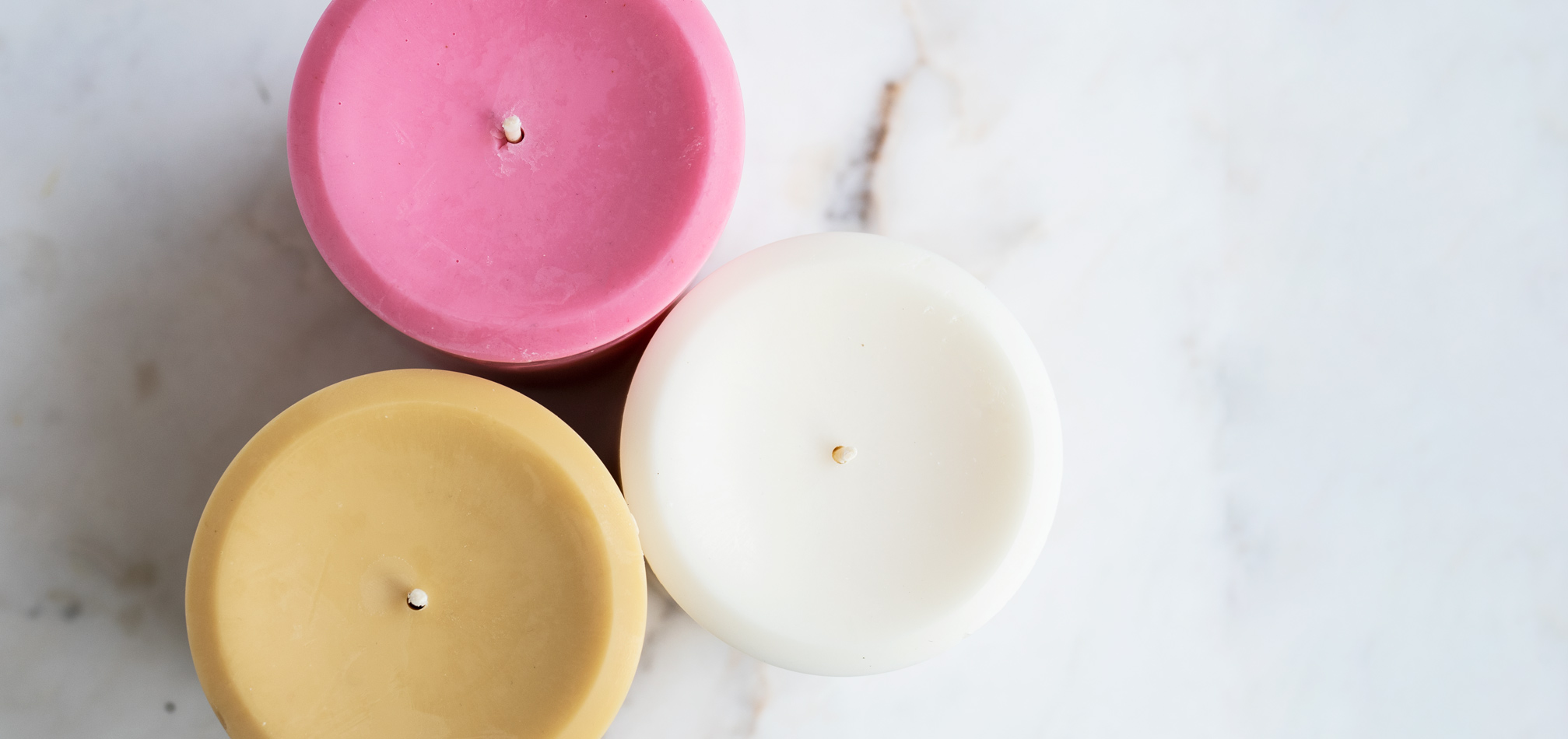 Cracking
If you've ever made pillars with pure soy wax you may have noticed that the wax can be quite brittle and prone to cracking or crumbling. During our testing, we did not see any obvious signs of the wax not remaining stable from start to finish. While testing one of the pillars, we did observe a large crack form along the outer shell, but it did not break open or allow any wax to spill out.
Solubility
We added fragrance to the melted wax at 185ºF (85°C). The fragrance incorporated easily, and we didn't see signs of separation. We found that a usage rate of 6% (1 oz per pound of wax or 28 g per 454 g) was enough for great scent and also can easily hold up to 9% without any leeching.
Hot and Cold Throw
After 24 hours, the cold throw of the candles and wax melts were quite strong. After two weeks, the cold throw was still very strong. After 48 hours we began our burn and melt tests. The pillar filled an average living room in 30 minutes and was very strong (solid 3 out of 3 on our scale), and the wax melts were equally strong. Initially, we did not get as strong of a hot throw with the votives, so we retested after 5 days and got a much stronger hot throw.
Wicking
We tested the wax with our Eco and LX series wicks, both of which are good for natural pillar waxes. Both the votives and pillars burned well with the LX series. The Eco wicks, unfortunately, tunneled too much and did not create a large enough melt pool. Thorough wick testing will be essential for discovering the perfect combination for your pillars and votives. We found that larger wicks may be needed than what was recommended with the EcoSoya Pillar Blend wax.