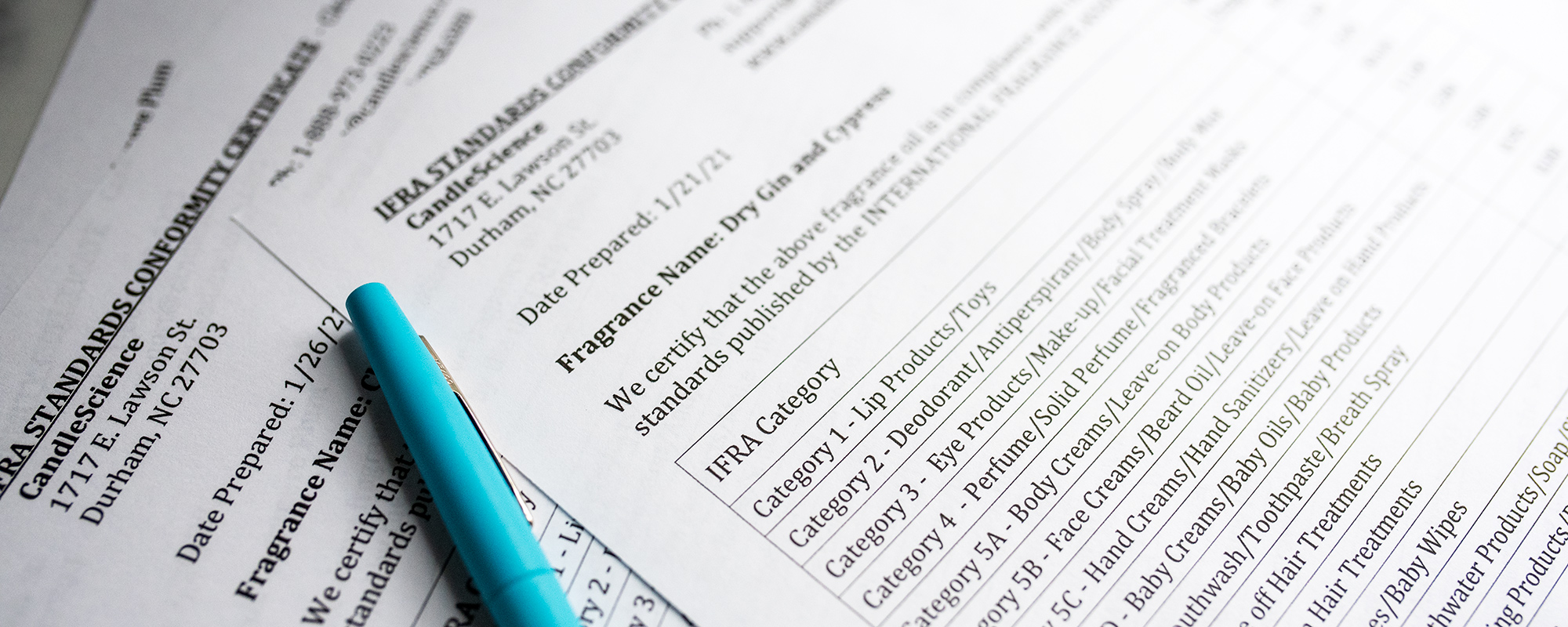 IFRA, or the International Fragrance Association, sets the standards for how much fragrance may be used in a particular application, like soap or candles. The IFRA Standards are a set of rules and regulations for the use of fragrance materials, and a baseline for the industry.
On Jan 10, 2020 IFRA issued its most recent guidance with the 49th amendment. IFRA periodically makes changes to its standards and regulations to reflect new understandings of the different ingredients that make up fragrances. Typically, these changes don't necessitate much action by fragrance companies and makers of home fragrance and body care products; the 49th amendment to the IFRA Standards, however, does. 
The biggest impact to our industry is in the categories we reference for soaps, bathwater products, lotions, reed diffusers, and candles. These changes do not only impact CandleScience, they affect the fragrance industry as a whole. Let's look at what all of this means for you as a maker and small business owner.