Make it: soap, candle, and reed diffuser gift box for men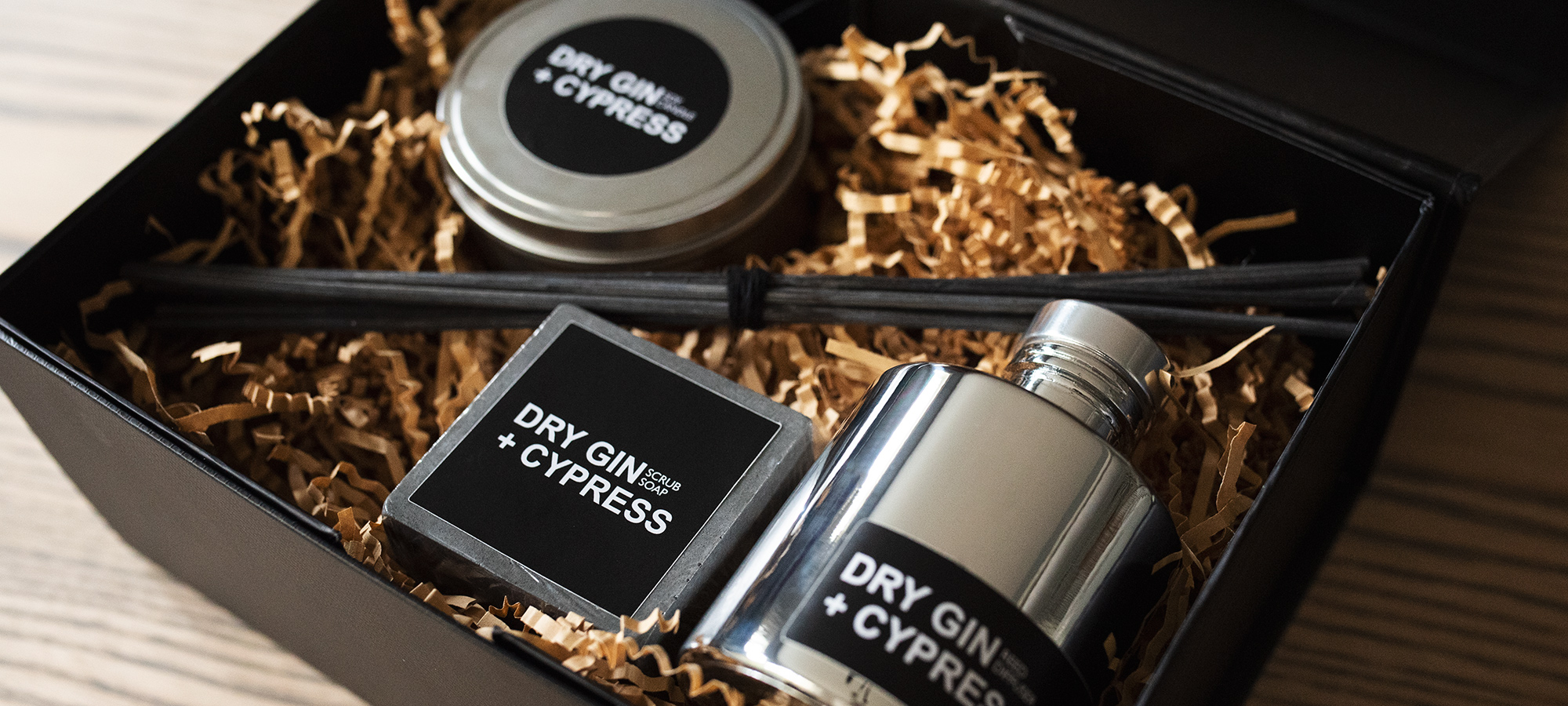 Surprise him with this sleek, understated gift box this holiday season. Featuring one of our favorite new fragrances, Dry Gin and Cypress, it's a gift he's sure to love. 
There are endless fragrance possibilities and ways to personalize this gift set for any special occasion. Select another masculine scent like Saffron Cedarwood, Oakmoss and Amber, or Library; or, mix it up and create a sampling of scents by choosing a different fragrance for each gift!
Ready to get started? Let's unbox and take a look at what's inside.
Reed diffusers fill a room without the use of heat or flame, making them low-maintenance options for fragrancing a space. 
To create the reed diffuser pictured, we used our Silver Round Reed Diffuser Bottle with Diffuser Reeds in Black. Don't forget the Bottle Stopper for packaging!
Note: Due to changing IFRA standards, Dry Gin and Cypress is no longer reed diffuser compatible. Try replacing with one of the recommended fragrances listed above.
Label: 1"x 2 5/8 " on Matte via Avery WePrint 〉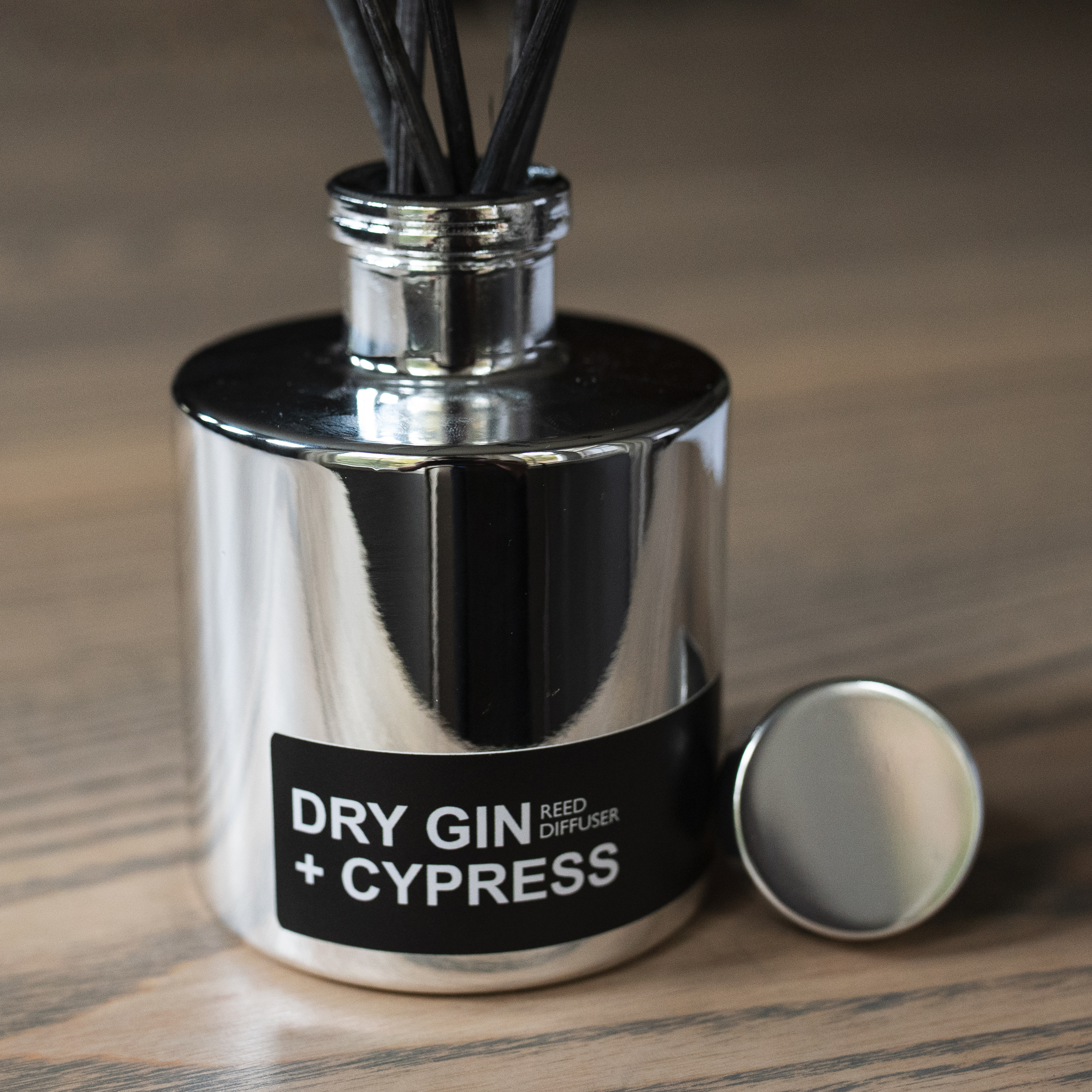 Candle tins are simple, yet stylish. They can be used as a travel candle or lite in a favorite space.
More ways to customize:
Add liquid dye or color blocks
Create your own fragrance oil blend
Label: 2" Circle on Matte via Avery WePrint 〉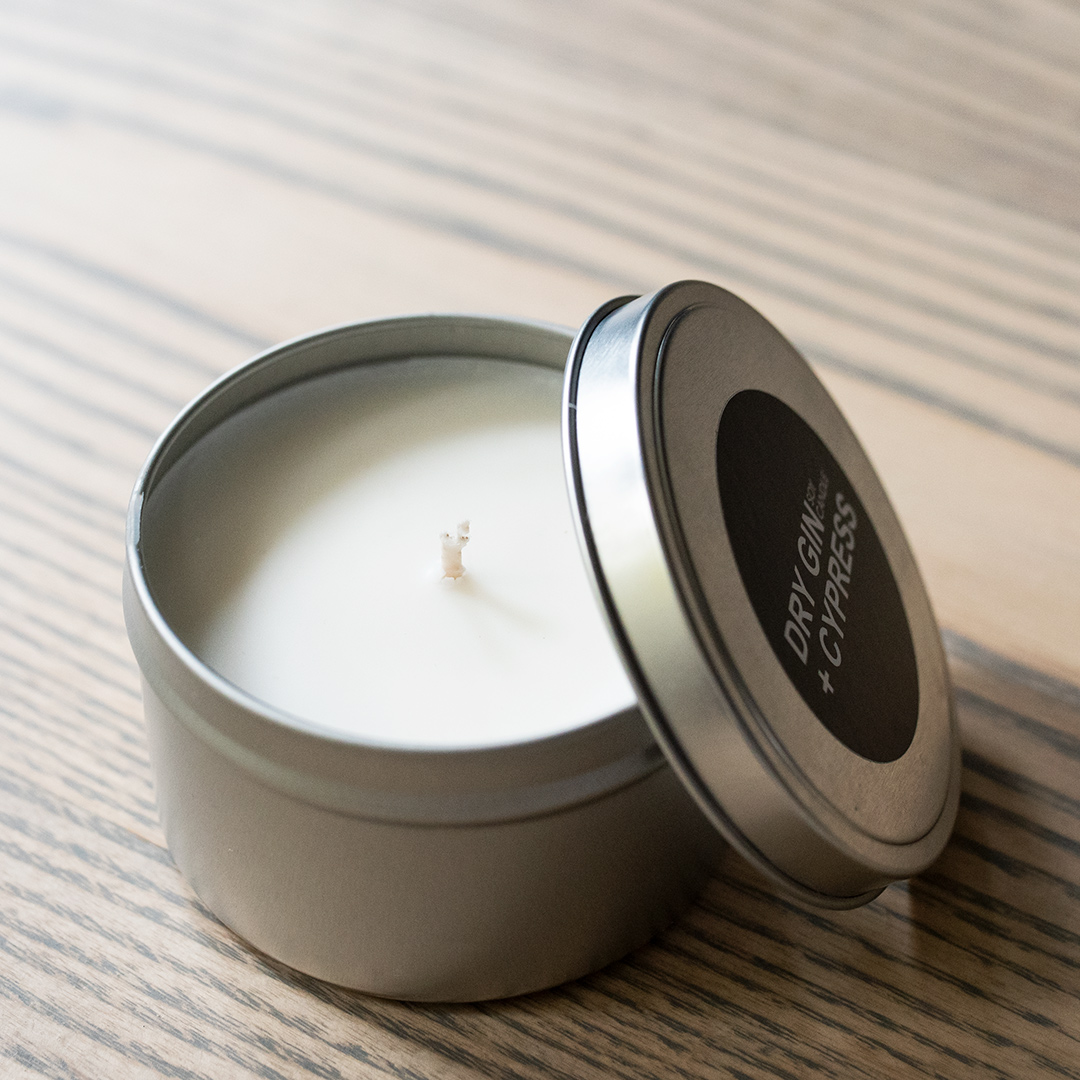 This exfoliant-packed soap will instantly be a shower routine fav. Loaded with oatmeal, activated charcoal, and coffee grounds, it's no match for dry skin.
More ways to customize:
Use a different soap base
Create your own fragrance oil blend
Label: 2" Square on Matte via Avery WePrint 〉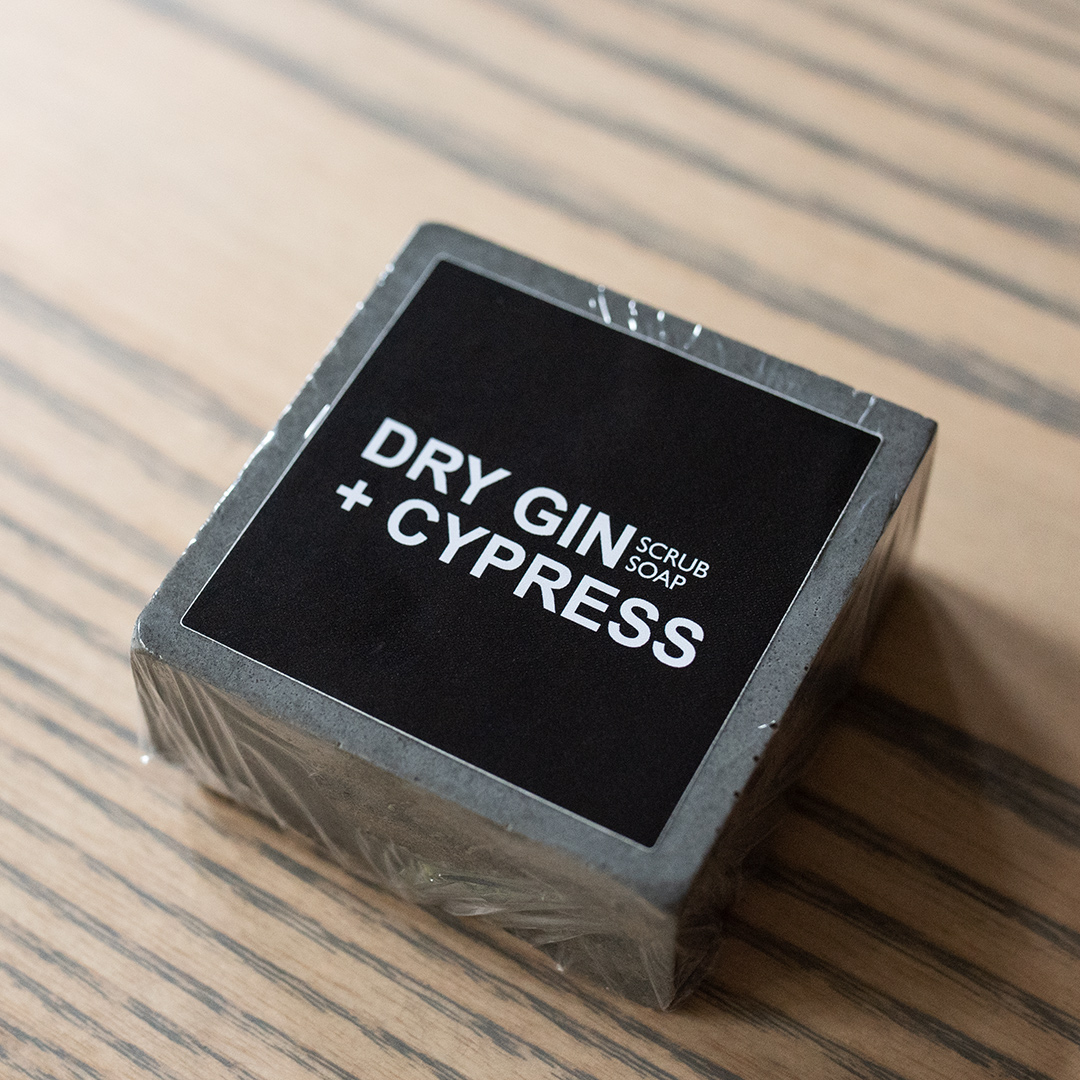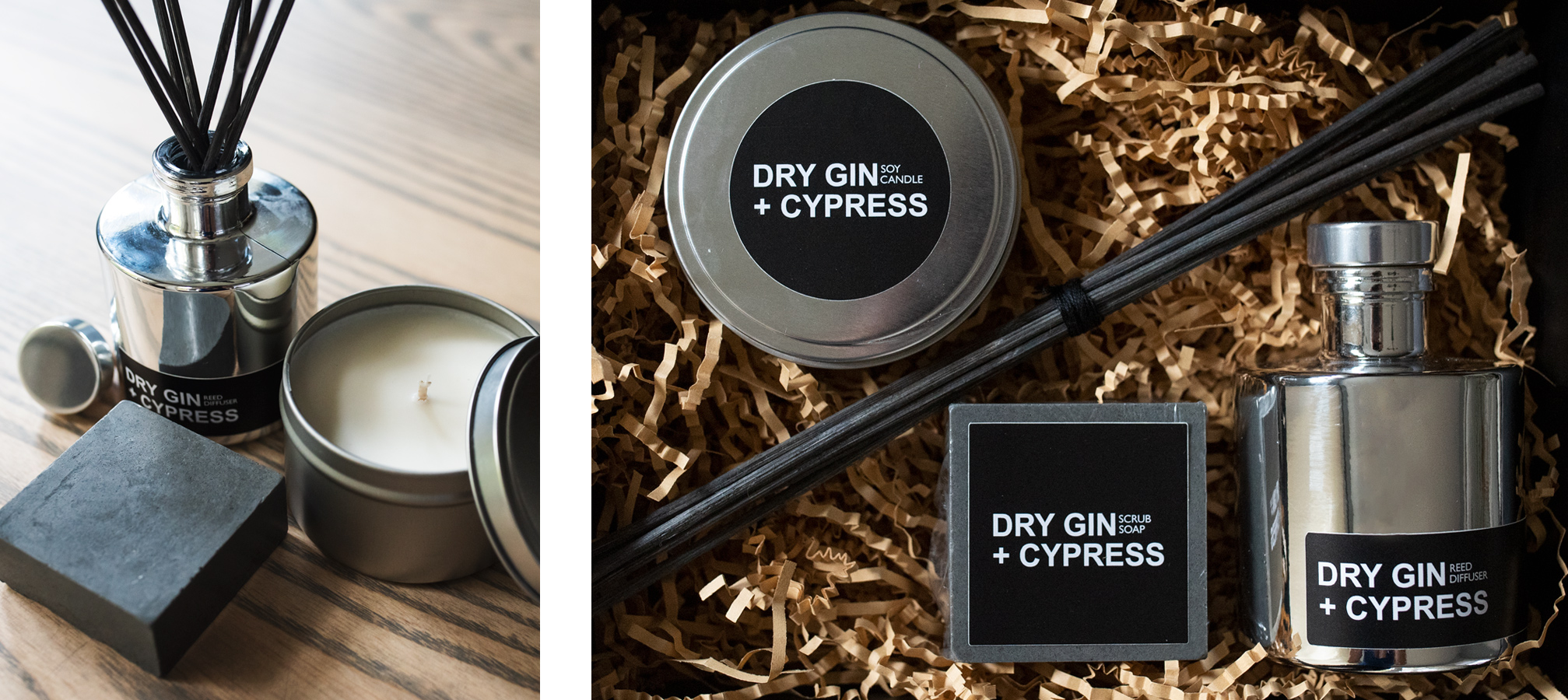 To create the look, we packaged our items in a black gift box, with kraft crinkle cut paper. You can match your gift sets to any style of packaging you desire with custom labels from Avery WePrint.  
Did you make it?
Show off your Gift Box for Him, and all your handmade creations, with the CandleScience community by tagging us @CandleScience and using the #CandleScientist hashtag on Facebook, Twitter, and Instagram. You could be featured in our social media or on our website!