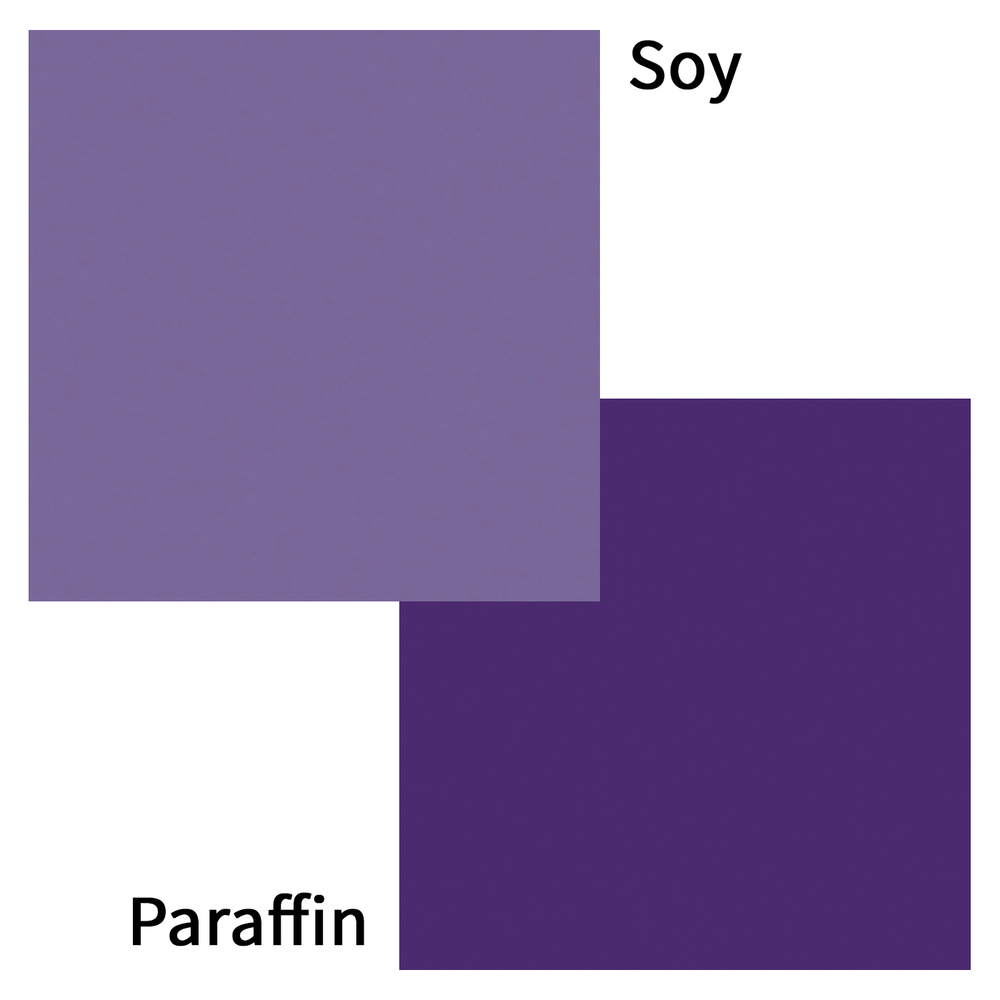 Reviews
Hi! Both our liquid dyes and dye blocks are made up of synthetic colorants suspended in a paraffin base, so they would not be considered vegan.
Our dyes are synthetic colorants suspended in a paraffin base.
When I used this I used soy wax and my results look just like the parafin wax and it is very dark and not a lighter pastel shade.
Hi these color dye sampler blocks are shown in 2 blocks. So I was wondering for 2 lbs soy wax one full block is 2 blocks or I just have to break it and use one out of those two
Hi! One full block will color 2lbs of soy wax. You could break the block in half and use one square to color 1lb of soy wax, or you could just use small shavings of the block to get a lighter shade. We'd be happy to help troubleshoot further at support@candlescience.com!
Color was exactly as shown with IGI 6006! I used it for Love Spell, and it is perfect!
I love the color. I followed the instructions on how to color soy candles and I have gotten the exact color on the package every time. My customers love this purple!