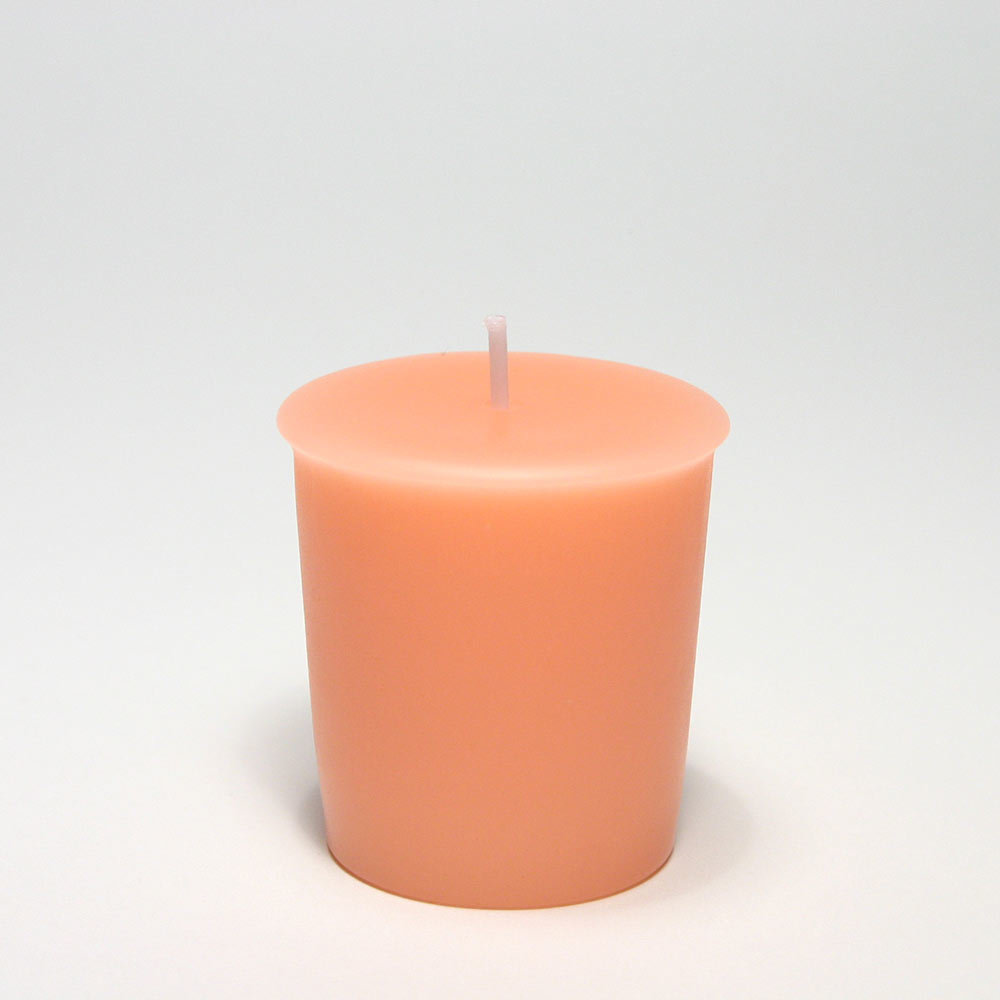 As of 11/03/2016:
This product is discontinued and no longer available.
Details
This product is discontinued.

Our dye chips are packed in foil bags that virtually eliminate color from bleeding through the bag and staining other surfaces.

Fragrance Oil Recommendations: Peach, Rose

Made in the USA
Directions:
The candle in the picture was made with 1 dye chip in a pound of IGI 4794 paraffin wax. For soy, parasoy, or other natural waxes you may need to use 2 or more chips to achieve a similar color.

Add dye chips to wax at 185 degrees or higher to ensure they'll dissolve completely.
Reviews
I love this dye chip it works perfect with peach nectar. Always a customer favorite. I wish you wouldn't discontinue.
Looks peachy/flesh colored
Was dissapointed with color. Used in GB464 & it looked peachy & flesh colored. If are looking for a peach color this would be it. I wouldnt recommend it for melon scented candles
I used 1 full chip in one 8-ounce candle made with my 50/50 parasoy blend, and the result was a strange peachy-tan flesh color. If you want to make a flesh colored candle, this is the one! Melon...not so much. Perhaps straight paraffin would yield a better result.