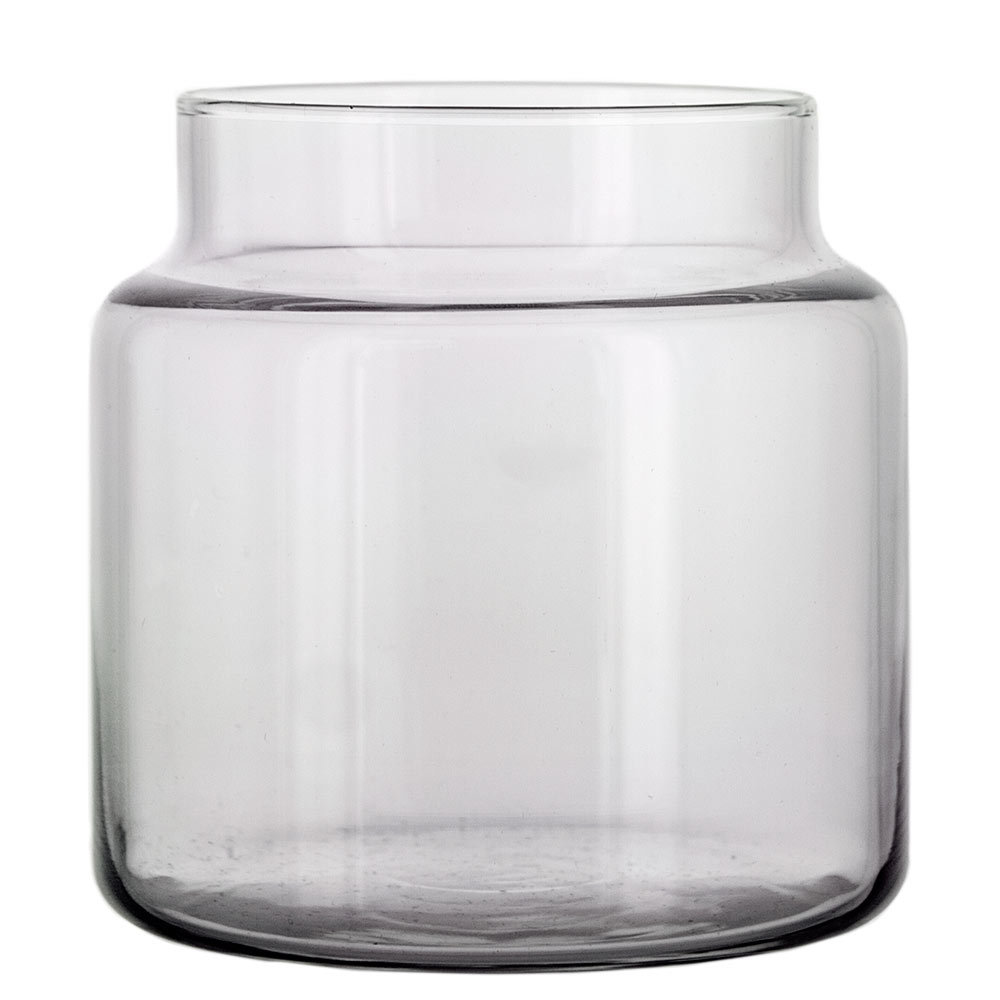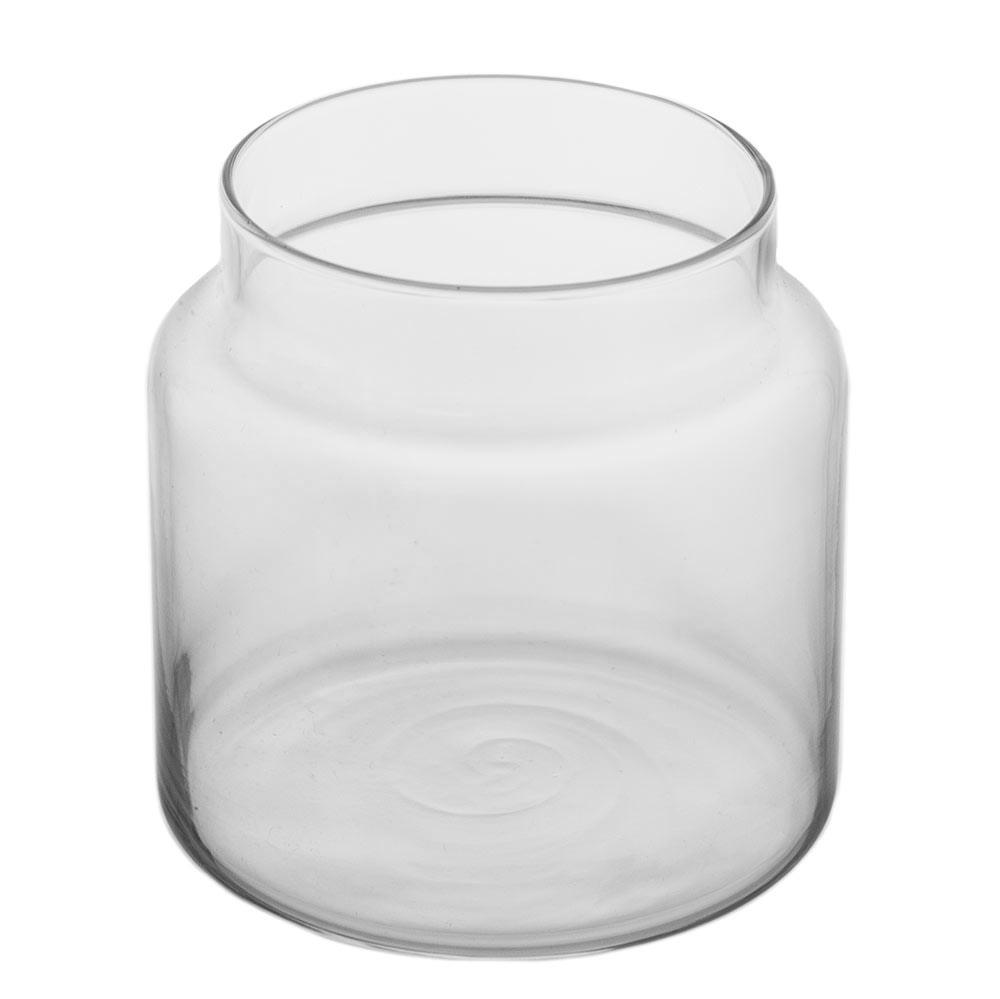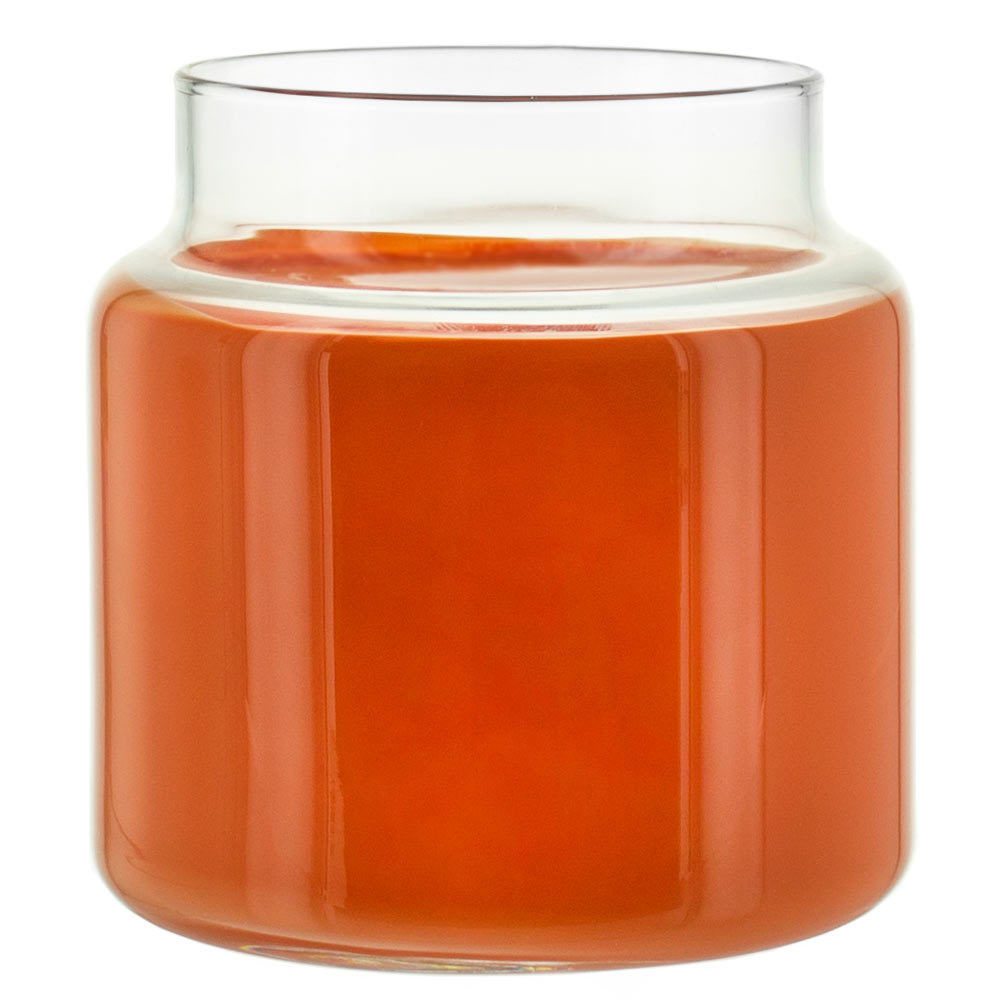 Ready to Order?
Out of stock. Expected: East Coast 4/23, West Coast 4/30
3 - 29 Cases
$10.21
$0.85 /pc
30 - 69 Cases
$9.56
$0.80 /pc
70+ [pallet]
$9.29
$0.77 /pc
Details
Product Update: February 26, 2021
Due to COVID-19 impacting production at Libbey, there may be some delays in our ability to restock. We will share information about any delays and estimated restock dates on this product page. 
Since medieval times apothecary jars have been used to display luxury goods and herbs. Perfect for a line of luxe candles, our 16 oz. apothecary jar is a premium, thin-walled, seamless apothecary jar. We also carry an 8 oz. Apothecary Jar.
Tops are sold separately.
The 16 oz. Apothecary Jar works with the following tops:
Large Flat Top
Bronze Metal Flat Lid
Silver Metal Flat Lid
Black Metal Flat Lid
How much wax will it hold?
Wax Weight (to Fill Line) - 16.5 oz.
Volume (to Overflow) - 22 fl. oz.
Manufacturer Spec. - 22 oz.

Looking for a wick suggestion?
GB 464 - CD 26
IGI 4630 - LX 26
IGI 6006 - ECO 2 Double Wicked
The EZ Multi Wick Setter precisely double and triple wicks jars.
Check out our Wick Guide to see recommendations for other waxes! Our recommendations are estimates and should be used as a starting point for your own burn testing.

Looking for labels? Put the finishing touch on your candles with the perfect product label from Avery WePrint. Browse designs, create your own, and take 10% off all label orders! Head to avery.com to get started.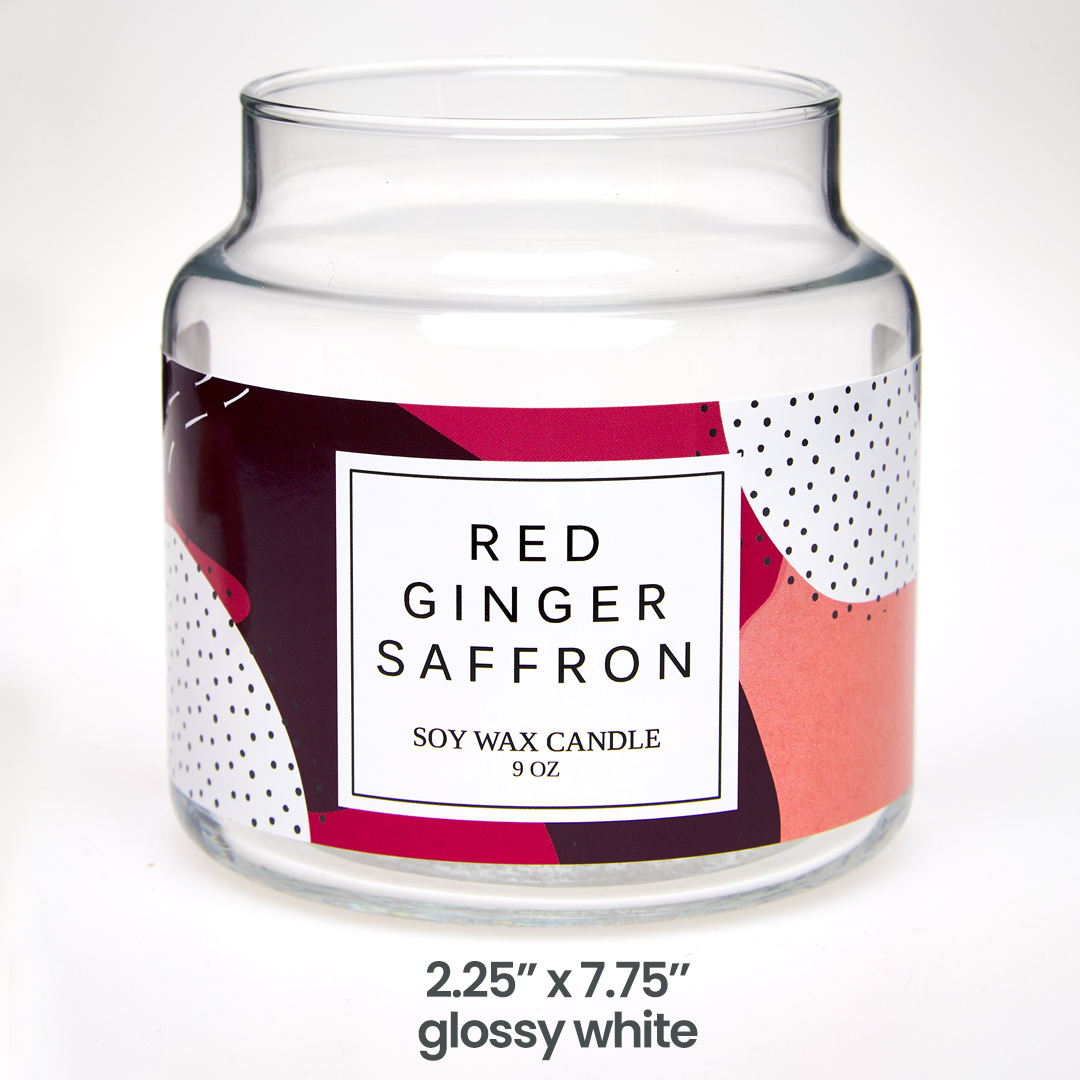 Wholesale Ordering
Check out our wholesale page for more information on ordering candle supplies in bulk or by the pallet.
Made in the USA


Properties
| | |
| --- | --- |
| Height | 4" |
| Diameter | 3.93" |
| Max Labeling Area | 12.5" x 2.625" |
| Prop 65 Warning Required | No |
Reviews
Love these jars but received 6 broken jars.
My only complaint would be the packaging could be better.
I'm so sorry to hear that some of your Apothecary Jars arrived damaged! A member of our team will be reaching out via email to help.
I love these jars and so do my customers. I use GB 464 and depending on the FO I double wick with eco-8, eco-10 or even eco-14's. The jars never get to hot, even burns and really good HT. Some of the candles are natural color and some have dye added. Ships fast and fantastic customer service!
Candle Science replaced my 2 damaged jar with a case of 12 jars. Thank you Candle Science by caring about your customers. Excellent customer services. Will order these jars again and again.
Thank you Candle Science!
I received my 16 oz apothecary jars today which 1 jar was completely broken and the 2nd jar was totally defected on the top of the jar was not cut completely which I cannot use at all. Don't know if I will order this type of jars again.
Thanks so much for reaching out to our Support Team so we could better assist you!
I ordered 16 oz apothecary jars on Thursday and got them Monday ! What fast turnaround.
Hi you sent me 15oz Libby jars 995 and 22oz Libby 996 and Im not sure what wicks to use for them also if I use single or double? Also what are the properties and diameter for both. I appreciate info for both.
I absolutely love the width and depth of this jar. It is a consumer favorite, and really is great for every setting. For decorative purposes, this jar gives me the width I need to add silicone molds on top.
So I found out along time ago that the recommended wick size is most likely inaccurate. So it's always best to test..
I started off with 8oz jelly jars with getting a couple sells here and there NOW with these they are flying off the shelf. Not sure if it's because of the elegance look with the bronze top but my customers love them. So unfortunate that they are out of stock.
Wax I use: 464 Soy Wax (no added additives)
Wick I use: Eco 10 (3- wicks are inserted in the jars)
I melt 16oz (1lbs) of wax per jar so I think that's a bit over the fill line
Shipping is very high though but I calculate the shipping into my product cost.
So far, I've only ordered one case. I've used two jars out of them and they look really nice! All but one of the glass jars has a malformation on the bottom, so I'm just keeping it as my candle testing jar for myself. I've had compliments on them and have an order of two more sets on their way.
Beautiful Jars - oz Is Inaccurate
These are beautiful jars and I will continue to order them. The only issue I had is similar to the 8 oz apothecary jar, the oz advertised is inaccurate. When I fill to the 16 oz it doesn't look completely full. I don't feel comfortable selling candles that don't look full. I can fit 19/20oz comfortably in these jars. I wish I would have waited to order my labels because I went based off the 16 oz was advertised here. Fingers crossed that my label guy didn't start printing yet.
Love these jars! Very fun and whimsical. Which wicks would you recommend if I'm double-wicking and using a coconut/vegetable wax blend?
I've been using CandleScience for quite some time now. Huge thanks for staying current with the scents and added new scents. However these jars are great. Ever since I made the change from the 26oz to the 16oz (keeping my prices the same), I thought I would hear complains from my customers since I downsized on the jar. To my surprise they love it and actually been getting more sales with the new look (I use the black flat lid).
Very satisfied and impressed with the customer service. One jar in my case was broken and CandleScience sent an entire new case which was well above and beyond in regards to service. After seeing how CandleScience values their customers we have made them our sole supplier for all the materials that we need and they supply. Thank you!
I just started my own candle company. These jars arrived in perfect condition. They are very attractive with the flat silver lids. My customers are going crazy over these! Thank-you for the extra care you take in packing them. And WOW that was a speedy delivery. I had a very large order and couldn't believe how fast everything arrived. I am extremely satisfied with your services. ~Melissa 🌹
These jars are all I use. I have used all sizes. I currently only see the 16 oz jars but I love the look at I love the thickness. I've dropped many candles filled with wax and none of them have ever broken. Once, I had some shipped and one of them were broken. Instead of them sending me just one, they sent me a whole box of 12. Everything is just amazing with this company!
For some reason I never use apothecary Jars for my candles before, I bought the smaller size to give it a try and is working great for me, now I just purchased this larger size, for the holiday coming up. with the metallic lid looks awesome, this company Shipping is amazing Unexpensive and two days to Florida. what more can I ask, I never use their wax I should give it a try.
Thank you
Marketing Director - Candles by Amy Lynn
Great quality product. Glass was in good condition and shipped out to our doorsteps quickly. We are very pleased!
I love these jars, very sturdy, gives a clean upscale look and feel. very happy with these I use wood wicks
owner of Pamela's Gift Shop
I have been making candles for a few months. This jar is my biggest seller. I buy only from candle science for my supplies. Shipping is fast and the quality of everything I receive is perfect.
Our last 2 shipments of 16 & 26 oz apothecary jars have came in dirty, with a film on the jars. We are having to wash/dry each jar. Something has changed, they didnt used to be like this. Not thrilled about the added labor it takes to use these.
These jars are great now that I found a wick to go with them. I used gb 464 soy wax and double wicked with eco 8. Even burn, glass is not too hot and amazing scent throw. I may try a double wicked eco 6 for a slower burn. Perfect though
These jars are great now that I found a wick to go with them. I used gb 464 soy wax and double wicked with eco 8. Even burn, glass is not too hot and amazing scent throw. I may try a double wicked eco 6 for a slower burn. Perfect though
I have switched from another company to purchased my jars here and I am so happy that I did. These jars are seamless and that makes them so beautiful and they are very light in weight. I will always buy these jars as long as they carry them.