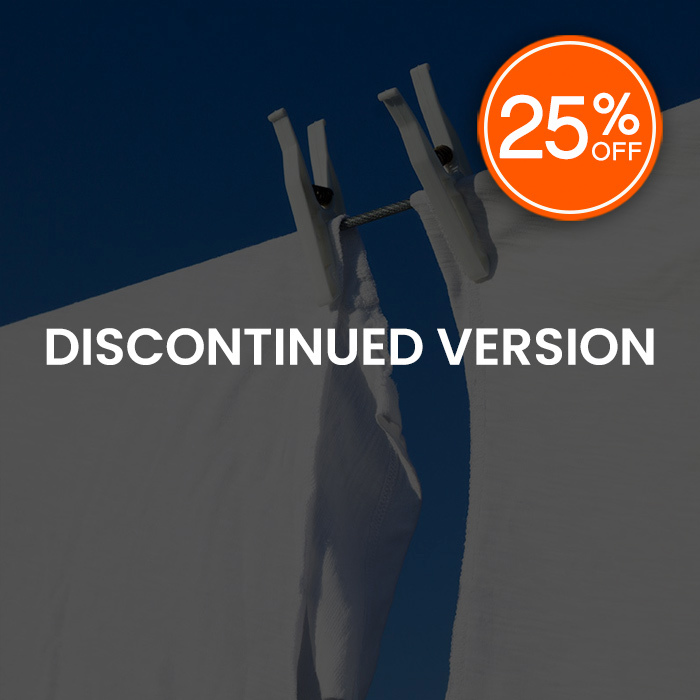 Ready to Order?
6+ 5lb Jugs
$79.94
$1.00 /oz

Clean Cotton Revision: It is CandleScience policy to notify customers if any part of a fragrance has been changed for any reason...even when the revised fragrance cannot be distinguished from the old one by our fragrance testing panel.
Our Clean Cotton has been revised due to the sourcing of raw materials. We will ensure that the revised fragrance maintains the original strength and fragrance characteristics, so you will be able to use the revised fragrance worry-free. The new version is available here.
Safer Scents For The Home
CandleScience Clean Scents™ are free from carcinogens, reproductive toxins, and other potentially hazardous chemicals often found in fragrance. Choose Clean Scents and create safer home fragrance products you and your customers can enjoy with confidence.
Read More >
Details
Our Clean Cotton fragrance starts with bright top notes of lemon, crisp apple, and ozone. Middle notes of delicate jasmine and white cotton blossoms add a floral touch to this airy fragrance. Hints of violet and cedar round out the scent, while lemon essential oil enhances the clean, citrus element. Wrap yourself in the nostalgic aroma of clean sheets that were line-dried on a breezy day. Clean Cotton candles and reed diffusers create a lovely ambiance that will freshen any space. This fragrance oil is infused with natural essential oils, including lemon.
Note Profile:
Top: Lemon, Apple, Ozone
Middle: Jasmine, Cotton Blossom
Base: Cedar, Ozone, Violet

Suggested Colors: Ivory, Blue
See our complete list of candle making dyes and soap colorants.
Note: Bottles filled by weight, levels may vary.
Properties
Candle Safe

Yes

Usage: 3-10%
Soap Safe

Yes

Usage: 3-6%
Lotion Safe

Yes

Usage: 1-2%
Vanillin Content
0%
Soy Performance
Flashpoint
192 °F
Phthalate Free
Yes
Prop 65 Warning Required
No
Diffuser Base Compatible
Yes; Up to 25%
*Usage amounts are recommendations only. Individual usage amounts can vary based on your desired fragrance strength, wax type, soap base, or lotion base. See IFRA certificate for max usage levels.
Documents


Cold Process Soap Performance
| Acceleration | Discoloration | Separation |
| --- | --- | --- |
| Slight | Light Yellow | None |
Lye Water Temperature 117ºF
Oil temperature 120ºF
We experienced slight acceleration without any separation. At emulsion, the batter turned into a yellow color. The batter remained workable at a light trace but we recommend moving fast when working with this fragrance. After 24 hours the scent was strong and no discoloration. We did observe that the soap almost reached a full gel with minimal insulation. After the curing, the soap was a pale yellow and had a strong scent. This fragrance would be ideal for making a simple layer design or soaps with one color.
Reviews
OH no, I'm worried. This is my signature scent because my customers love it.
This scent is EXACTLY like the smell of clean laundry. I absolutely love it, it has an amazing hot and cold throw with 6006.
Smell is magnificent! Smells like freshly washed clothes a powdery scent.
OMG! This smells sooooo good. The cold and hot through is the best and true to the expected scent out of the 3 fragrances I've tired so far. I tin can burned perfect from beginning to the end of the candle. I want to order a ton of this scent. Perfect!
Beautiful and clean soft fragrance. Perfect!
Smells and blends well with my lavender!! Very refreshing
I absolutely love this fragrance. It's a number one seller for my small business.
My mother asked me to make her a candle, and when I asked for the scent, she said Cotton. I have no idea what it should smell like, but the bottle smell reminded me of fresh laundry, and she said "yeah thats perfect". House smelled great, my shirt smelled like I washed it (so it gave me an extra day to not do laundry), and it was easy to work with.
For reference, I ordered the 1oz bottle
Im not sure what Im doing wrong but when I melt this scent, its not loud at all and only smells for about a hour. I used a lot of FO too. I like the odor eliminator better.
fantastic scent! will be purchasing again
Smells like strong laundry detergent. Was expecting more like laundry hanging on the line.
Let the customers decide and decide they did! I completely sold out on this at my last big show. Boom! Gone! Good job, Candle Science! This is a fresh clean scent! I hot processed the soap...the scent was strong and customers LOVED it!
Clean cotton smells exactly like fresh linens. I find it has a very light throw, but it is perfect for anyone looking for a traditional linen scent.
This clean cotton fragrance was much better than the previous formulation and much stronger. I used the other clean cotton fragrance and it was really weak. Satisfied with this revision!
This basically smells like laundry detergent. So if you want to sell that then.....