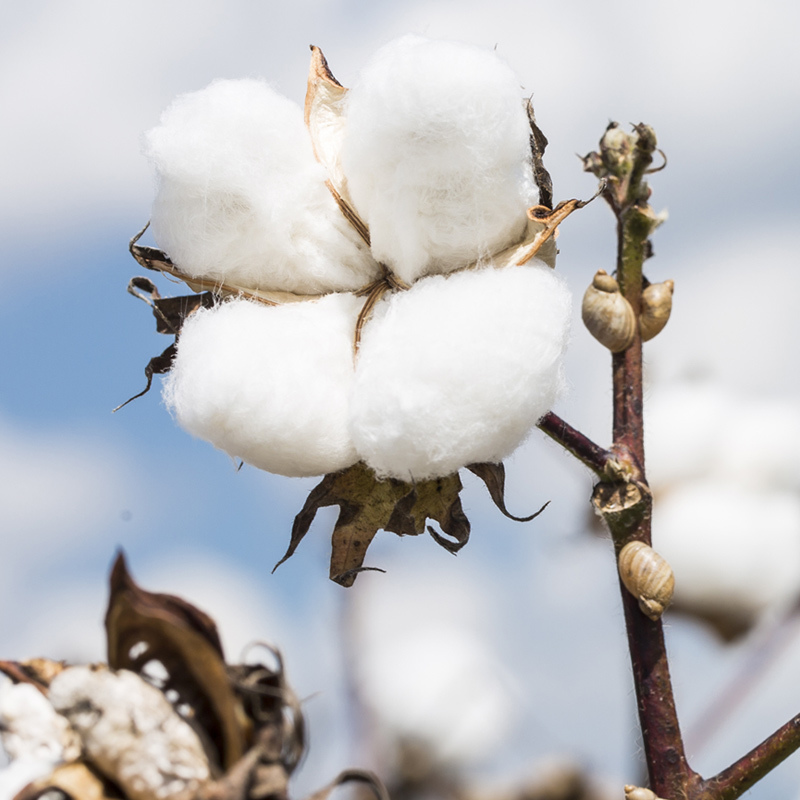 Ready to Order?
Ships from East Coast. Expected: West Coast 5/25
6+ 5lb Jugs
$79.94
$1.00 /oz
12+ 5lb Jugs
$71.94
$0.90 /oz
Safer Scents For The Home
CandleScience Clean Scents™ are free from carcinogens, reproductive toxins, and other potentially hazardous chemicals often found in fragrance. Choose Clean Scents and create safer home fragrance products you and your customers can enjoy with confidence.
Read More >
Details
Cotton and Iris captures the essence of line-dried laundry billowing in a spring breeze when the world is blooming and bursting with freshness. Airy ozone and powder notes open up to a floral heart of lily of the valley, iris, and cotton blossom. Light musk and violet ground this fragrance with a light woody base. Freshen spaces with Cotton and Iris handcrafted candles and melts. Give your bath and body care creations a beautifully clean, floral scent.
This fragrance oil is infused with natural essential oils, including lemon peel.
Alternative Branding Ideas: Cotton Blossom, Violet and Iris, Rainkissed Violets
Note Profile:
Top: Powder, Ozone
Middle: Cotton Blossom, Lily of the Valley
Base: Violet, Light Musk

Suggested Colors: Natural, Light Blue, Tan
See our complete list of candle making dyes and soap colorants.
Note: Bottles filled by weight, levels may vary.
Properties
Candle Safe

Yes

Usage: 3-10%
Soap Safe

Yes

Usage: 3-6%
Vanillin Content
0%
Soy Performance
Flashpoint
212 °F
Phthalate Free
Yes
Prop 65 Warning Required
No
Diffuser Base Compatible
No
*Usage amounts are recommendations only. Individual usage amounts can vary based on your desired fragrance strength, wax type, soap base, or lotion base. See IFRA certificate for max usage levels.
Documents


Cold Process Soap Performance
| Acceleration | Discoloration | Separation |
| --- | --- | --- |
| Moderate | Light Yellow | None |
Lye Water Temperature 110ºF
Oil temperature 120ºF
We did experience a moderate amount of acceleration but no separation. The batter emulsified quickly and within seconds of stick blending reached a medium trace. After 24 hours, we observed glycerin rivers had formed in the bars and the soap had almost reached a full gel. The soap had a pale yellow color and the scent was strong and true to the out of the bottle character. After 30 days, the soap had discolored to a light yellow color and the scent was a little lighter but remained true. Due to the acceleration of the fragrance, it would be ideal to work at lower temperatures and hand stir in the fragrance after adding any desired colors.
Reviews
I simply love this fragrance.
This scent smells AMAZING blended with Fresh Cut Grass! I was a little disappointed when CS discontinued Sweetgrass and Violet, but happy that Fresh Cut Grass had a recommendation to blend with this scent. It smells way better than Sweetgrass and Violet!! I hope CS never discontinues Cotton and Iris.
This scent is very floral, perfect for spring!
This is VERY strong when you first make it. I almost got a headache while making my first batch. After letting it cure for several days though it softens nicely. Nice clean scent that I think customers will enjoy in their bathroom or laundry room.
I was expecting this one to be a bit more cottony (not as cottony as fresh cotton obviously but not as detergenty), but this one is a bit more floral and designer like. It still is amazing and a great blender. I blended this with a few herbal scents and it toned down each of them and made them all smell a bit more luxurious! Love the way my candles turned out.
It´s really hard for any candle maker who´s in the begining trying to find the perfect FO without falling into deceptions. I bought this one and I trully love it. Reviews over here are true and direct to the point.
Guys, if you do not know what to do, or what FO to pick, read the reviews section, and trust to them.
This FO is amazing, OOTB I cannot wait to add it to my linen.!!!!
This is a great clean scent! I use this as my cotton type. It's VERY strong. I usually make three wicks, but this 10% in 464 in a single wick 8oz candle was stronger than most three wicks I make. It is a clean cotton type, but the floral notes really take this away from smelling like fabric softener. Highly recommend!
EDIT: I actually love this scent!!
I reviewed this previously and thought it wasn't the best. But after letting it cure for a couple of weeks I have changed my mind. This is hands down one of my favorite scents now and I hope CS always keeps it! Smells amazing and is now in my line. :)
I tried this fragrance in cold process soap 2 weeks ago. It took a while before the fragrance began to accelerate. Once it started, it moved fairly quickly, but was still quite workable. (I emulsify the oils and lye around 90F before adding any fragrance). I will be ordering this again as it is a lovely fragrance from start to finish.
I really wanted this one to work for me. It smells soooo good cold. But unfortunately there's just barely a hot throw. I even put it in my small bathroom and closed the door to test, it's very light. I will probably not order this again.
Just received my cotton and iris FO and i love it! I thought it would be more of a cotton linen scent (more cotton) but it still smells fantastic. A very clean scent. I will be using these in my soy candles so I will update how the scent turns out in my candles.
I got a 1oz to try this out and I'm really glad I did! Floral and fresh and clean. Love it, and I'm not usually a floral fan. But the mix with the freshness is so nice! I tested this out in the master bath/bedroom and it was lovely. Great cold and hot throw in my 464 @ 10%. I'm going back for a bigger bottle. :)
It's a clean soft smell, strong yet not over powering. I purchased it as a tester but now I need to buy a bottle!
Such a clean and soft floral scent! I loved it out of the bottle. Has a great cold and hot throw. Love!!
Really like this one. Very crisp and clean. Very nostalgic smell for me as it smells like my mom when I would hug her as a child. lol
Fresh, clean, & airy... perfect for a small bedroom or powder room. If you are looking for a fresh Spring Cleaned FO, this is it. It is simple, classic with a universal appeal.
I have to be honest, I was really worried when I discovered "Cotton Tree" was being discontinued as it is one of my best sellers. However this reformulated FO is lovely and smells the same as it's predecessor. Thanks for the consistently great quality of your products, Candle Science!
This has to be the best scent I've smelled since jumping into candle making!!
I really like this. It's a lovely feminine, light and airy floral scent. It doesn't have a particularly high cold
or hot throw so it's not ideal for wax melts or candles but works beautifully as soaps and body creams/butter.