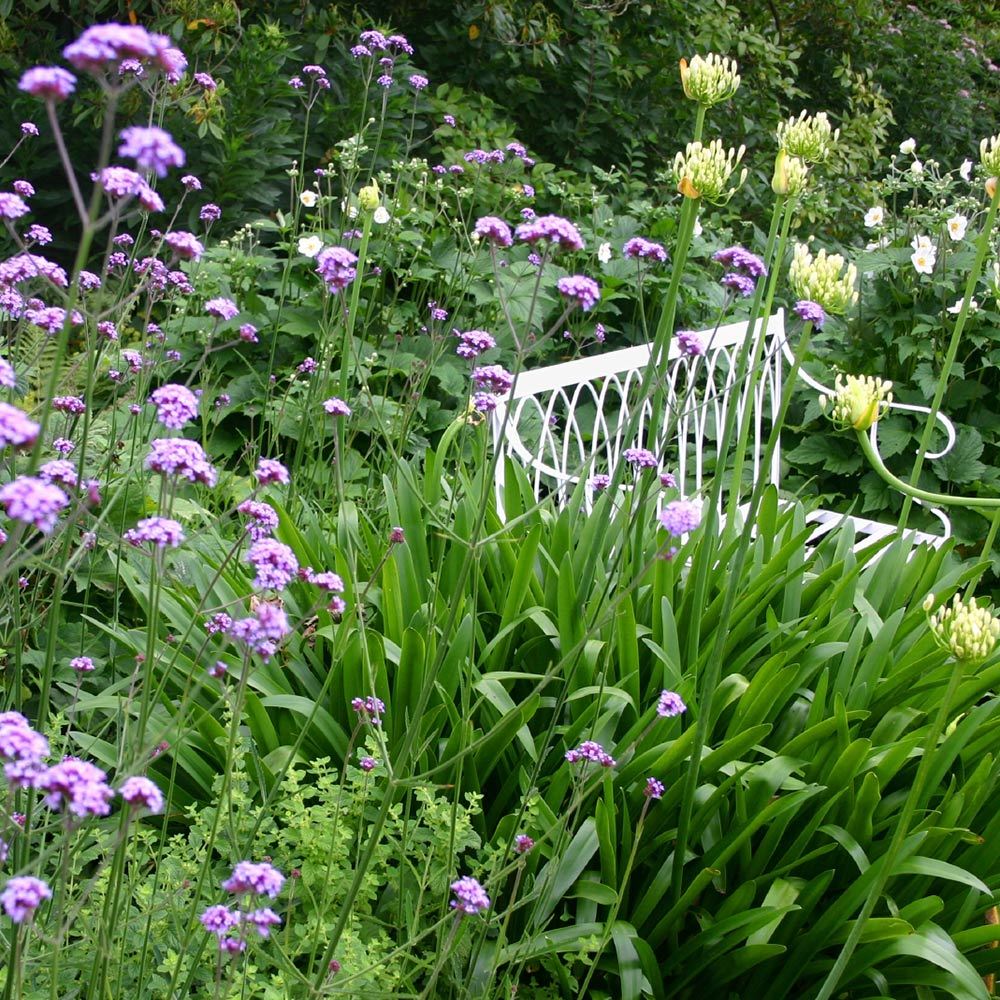 As of 02/02/2018:
This version of English Garden has been discontinued and replaced with the new English Garden. Click here to check it out!
Details
REVISION NOTICE: It is CandleScience policy to notify customers if any part of a fragrance was changed for any reason.
As of February 2, 2018 our English Garden was revised to meet our most recent regulatory requirements.
Bursting with every imaginable floral note, this fragrance brings the beauty and splendor of an 18th century English garden into any home. Notes of lily, lilac, rose and hyacinth stand out in this must-have fragrance for floral lovers! This fragrance oil is infused with natural essential oils, including Lavender, Bergamot, clove and Ylang Ylang. Note Profile:
Top: Carnation
Middle: Lilac
Base: Violet


Suggested Colors: Green, Purple, Yellow
See our complete list of candle making dyes and soap colorants.
Note: Bottles filled by weight, levels may vary.
Properties
Candle Safe

Yes

Usage: 3-10%
Soap Safe

Yes

Usage: 3-6%
Vanillin Content
0%
Soy Performance
Flashpoint
190 °F
Phthalate Free
Yes
Prop 65 Warning Required
No
Diffuser Base Compatible
Yes; Up to 25%
*Usage amounts are recommendations only. Individual usage amounts can vary based on your desired fragrance strength, wax type, soap base, or lotion base. See IFRA certificate for max usage levels.
Documents

Reviews
Lovely Fragrance right straight out of the bottle~ Love, Love, Love it in CP soap~ Sells really well~
This is a beautiful and strong scent; a little goes a long way!
English Garden performs well in soy wax but it is a very artificial scent. Luckily, I only ordered the sample bottle.
If you love floral then this one is for you! A lot of positive comments but not a big seller with my crowd. My crowd seems to like less floral but this has a lovely scent.
This bottle is going to last you a loooong time, a little bit goes a long way it's super intense and strong but so flowery and happy and positive! What can i say, i love florals!!
I don't usually lean toward floral scents, but I decided to give English Garden a try based on the reviews. I am so glad I did! I added it to an 80/20 blend of 444 soy wax and beeswax, and the candles smell amazing. No complaints. I'm going to try it in soap next.
I am very particular about the scent profile I put into my candle line. This one didn't make the mark... It is VERY floral, just not in a good way. It doesn't smell natural. The cold throw and hot throw were very strong though. I just it just depends on your preference. Every nose is different.
Smells like the whole garden!
More than floral, this scent gives you the whole range of dewy grasses, herbs, and flowering trees. Absolutely beautiful, and great in soy wax. Love it!
If you like florals, you'll love this. To me, I smell mostly lilac so if you like lilacs you will love this fresh scent. It's springtime in a bottle. Lovely!
My customers loved this one. I completely sold out. I used it for a St. Patrick's Day-themed scent and it went over exceptionally well.
This is my absolute favorite scent. My husband even loves it! It smells like the perfect garden that is well rounded with many floral notes without it being overpowering. Perfect spring time scent! I highly recommend this to everyone!
This is by far the best floral scent I've made. To get an idea of my scent preference, I've also made (in order from nicest to grossest IMO) Golden Rose, Honeysuckle Jasmine, Hydrangea, Lilac, Island Hibiscus and plain Honeysuckle (those last two made me gag). English Garden has the perfect mix of floral scents that makes it well-rounded. It's very pleasant. Every person who smells my candles likes English Garden and it is only rivaled by Golden Rose. I don't like rose scents but everyone else seems to. English Garden will be on my nightstand and in my supply drawer for awhile. I highly recommend it!
Love this complex aroma of classic florals. Great hot and cold throw in GB464.
This is very strong...eye watering strong...literally! My first pour was way too strong...feedback from the house was "funeral home" "too sharp". Second pour turned out much better and customer's really like the scent...they tilt their heads trying to pick out the different notes. Just proceed with caution!
Cannot keep this one in stock. It's a bit temperamental. I have to use significantly less oil to wax, but after you find your balance, its wondrous!
This is very true to it's name. We were expecting a much softer flowery scent, and it was very strong and sharp. Great mixed with Mediterranean Fig though. Have something to balance it out with and it will be a real winner!
I used this in CP soap and what a disaster.. It accelerated and seized, It is a very floral scent, So guess I am gonna now try it in my candles. Should make a great spring scent!
This fo so lovely
Just like old garden..Wild flower !
Jasmin??,,ylang ylang rose .. anyway!
Amazing Hot and cold throw
I love it!
Can't keep this one in stock! At first I thought this was called English Ivy instead of English Garden. I made it a dark sage green. Everybody loved it and it's one of my biggest seller's year round. You suggest purples, interesting? I think I will try either a dark purple or a very very light purple because with Lilac and Lavender, it gets difficult to make a one of a kind candle. Love this.
I was not excited about this scent when buying it but I bought it because I know others like floral scents. I made this with the PILLAR SOY the other day and I WAS AMAZED at how wonderful this scent is. It is the perfect floral scent!!
I don't even like floral but this is my second favorite one I've purchased from Candle Science now. My super fav is CAMARELIZED PRALINES
STRONG THROW! VERY FLORAL!
This is a super floral for sure. I can't really pinpoint a specific flower but it smells like you are walking through a very large flower garden with various types in it. This scent might not appeal to everyone because it is a bit of an old lady scent but if you are into florals you will definitely enjoy this one.
This scent is extremely strong-both hot and cold throws were great. However, it is one STRONG floral! A little overwhelming to me, but I'd rather have a scent be too strong instead of too weak. I definitely smell the lilac, and can say that people who like flower scents will probably enjoy this.
This is a very strong floral! Pleasant aroma and true to its description. I made tarts using soy 464 and candles using IGI 4627 and both were incredible hot and cold.
the best should be 10****
I have been looking for a full medley of flowers fragrance and this is it - first candle to sell. So many scents and you get them all at different times.
Only ordered a sample next is 1lb.- Very strong ht & ct
Used in body products and reed diffusers. It is a rose garden with the addition of strong florals. This is for those who want big flower garden smell. Was a big hit at a wedding party for favors. was chosen by all ages.
Strong throw, dead-on scent name, a worthy reorder.
Very good scent. Very Floral. Used in Ecosoya PB for Tarts.
Ok, although I do like florals (from far away), they usually make me slightly nauseous after a short period of time, especially if they are strong. English Garden does not and it is most definitely STRONG. But, WOW! Really good.
I used this scent in GB464 in 6oz jars and it has a fabulous complex aroma. The mixture is herbal and green with rose, lilac and lily of the valley coming through. I think lavender dye works well with this scent.
WOW!! If you like floral,THIS IS IT!!
You can really smell the Lilly of The Valley and Lilac in this. Awsome scent throw hot and cold in GB464. My mom had this on a candle burner after it was to small for the wick to burn and ohhh myyy, did it smell up her house.
I absolutely love this floral scent and have had a wonderful response to it from my customers. It smells like a really strong heather mixed with some sweeter florals and greenery. It reminds me of a large candle companies "Country Heather" that they discontinued.
This is very floral. I had two people tell me the exact same thing..."Smells like a funeral". That may discourage some, but that only means it is very floral. A heady one in my opinion.
I've never been in an English Garden, but if it smells anything like this I want to live there! I'm not really into florals as much as a lot of my customers...but this one is an exception.Truly beautiful!