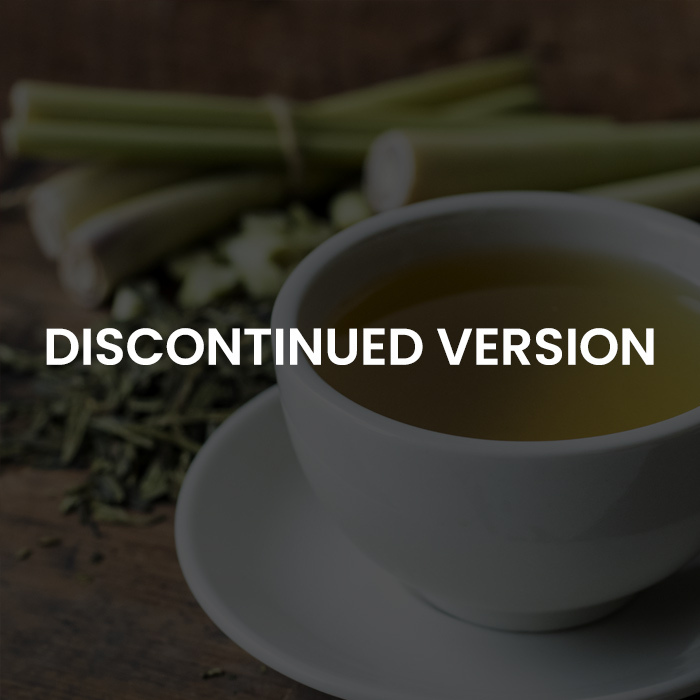 Details
Breathe in the botanical aromas of Green Tea and Lemongrass. A combination of herbal green tea leaves and citrusy lemongrass infuses this scent with irresistible freshness. Notes of green florals, jasmine petals, and orange blossom lend a sweetness while a touch of cedar and clean powder in the base reinforce the earthiness of the tea leaves. This well-balanced fragrance is a fresh choice for a variety of applications and would be a trendy addition to any candle or body care line. Reed diffusers, candles, and soaps add an intriguing natural aroma to any space. This fragrance oil is infused with natural essential oils including orange, lemongrass, and citronella.
Note Profile:
Top: Green Tea, Lemongrass, Orange
Middle: Green Floral, Jasmine
Base: Orange Blossom, Cedar, Powder

Suggested Colors: Any shade of Green or Yellow
See our complete list of candle making dyes and soap colorants.
Note: Bottles filled by weight, levels may vary.
Properties
Candle Safe

Yes

Usage: 3-10%
Soap Safe

Yes

Usage: 3-6%
Vanillin Content
0%
Soy Performance
Flashpoint
194 °F
Phthalate Free
Yes
Prop 65 Warning Required
No
Diffuser Base Compatible
No
*Usage amounts are recommendations only. Individual usage amounts can vary based on your desired fragrance strength, wax type, soap base, or lotion base. See IFRA certificate for max usage levels.
Documents


Cold Process Soap Performance
| Acceleration | Discoloration | Separation |
| --- | --- | --- |
| None | None | Slight |
Lye Water Temperature 110ºF
Oil temperature 113ºF
We did not experience any acceleration. There was a little bit of separation but no ricing. When we stopped mixing we could see the separation of oil and water. We alternated stick blending and hand stirring for about 8 minutes total to bring the batter to a light trace. We tried to bring it to a medium trace but the stick blender began to overheat. After 24 hours, there was a small pool of oil on the surface of the soap that we blotted away before removing from the mold. The soap was not any softer than usual and the scent was incredibly strong and true. Using a little less fragrance can help minimize any seeping oil while still offering a strong scent. We did not see any sign of the soap going into gel phase and there was no discoloration. After 30 days the interior of the soap bars have a slight purple discoloration while the edges do not have any discoloration. This should easily be covered by using titanium dioxide or any other added color. The scent is still strong but did fade slightly.
Reviews
Like how long you guys.. My customer love love this scent. Please hurry up ❤️
This is my absolute favorite!! It's amazing and it has an immediate calming effect. I saw discontinued and almost panicked until I read further down the page lol. I would be devastated if this scent was gone. I love it that much. 100/10 would recommend and will buy indefinitely!
I need this back ASAP lol I absolutely love this scent and it is one of those I can not keep in stock. Can't wait to try the new version.
Love is an understatement
I absolutely love this fragrance. My family loves it, everyone loves it. It's STRONG, but good strong. Not a chemical or perfume smell but a calming spa like luxury scent. Green tea & lemongrass is my all time favorite. I hope the new version will be just as good. Crossing my fingers that not much will change.
I know this fragrance is being discontinued, which is too bad- my family and friends love it. However, I loathe it. It's too strong for me, and on the days I use it, I wind up with a terrible headache. This is not a problem I have had with any other CS scents, but I try to avoid stuff that is too "green" or "clean" smelling as I do not tolerate them well. Good CT and HT, and a lot of people like it- just not me. Will definitely be trying the update when it comes out.
I dont understand why this was discontinued! this fragrance is amazing.
I am so confused as to why this is Discontinued??? I absolutely love this fragrance and just tested it and was so excited to add it to my spring line. I have been bragging on it to customers and have them excited as well. Are you planning on replacing it?
Hi There, Thank you for leaving a review. Our Green Tea and Lemongrass is in the process of being revised to meet our new stringent safety standards to remove ingredients with similar characteristics to phthalates and those on the Prop 65 List. We will ensure that the revised fragrance maintains the original strength and fragrance characteristics, so you will be able to use the revised fragrance worry-free. The current (discontinued) version of Green Tea and Lemon Grass will remain in stock until the revision is available in Spring of 2021. If you have any additional questions or concerns feel free to reach out to us via support@candlescience.com!
Hi,
My customers love this fragrance because of its smooth fragrance. Are you planing on replacing this lemongrass green tea fragrance for something similar? I ordered the majority of my supplies here, It is very sad I have to start looking somewhere else...
Thanks!
Hi there! A member of our support team has reached out via email to assist further with your question!
Sad it's being discontinued
I love this FO. It is by far the strongest scent I have and potent in a good way without being to chemical smelling. I hope the new version will be just as good. I notice when Fo scents are revised they just aren't strong enough anymore.
I LOVED the scent in the FO bottle, but the HT on the candle is too much for me. The smell is too strong and overpowering. Even with less FO added, it's just not a pleasant smell for a candle.
Candle Science offers the BEST fragrances. The lemongrass and green tea is quite refreshing. customer service is great! Will continue to buy.
This is another of my favorite scents for candles from CS, I would recommend. Super clean fresh relaxing scent.
As much as I loved this scent in wax melts and oob, I can not get this to work in candles. I've tried wicking up and down several times, I even tried without dye and still can't keep a candle lit. This is the only fo I've had this issue with and I only use Candle Science scents. Frustrating but hopefully I can find another use for it eventually
Note: I first tried this fragrance after the reformulation, so no idea what it smelled like previously. Nonetheless, I love this fragrance and smell of lemongrass. I've been using in the following combination with no issues - GW 464 wax, ECO 2 wicks, 4oz & 8oz jelly jars.
Green Tea and Lemongrass Oil
Using C-3 wax with a CD 14 wick. The candle burns for 10 minutes then goes out. Is there a problem with this oil? I've never had this problem with any other oil.
Thank you,
Denise Swanson
Sisterhood Candles
I Absolutely love the way the green tea lemongrass Smells in my melt and pour soap.
I love this scent! It's good on its own, but if you add White Tea with it, it gives it a boost that makes it even more fragrant and fresh!
Great scent for melt and pour soaps
I really like this scent which has a refreshing medium scent. It is not too weak or too strong and does not require a large quantity to make my soaps smell refreshing.
I bought this scent a while back and have been hesitant to use it because I wasn't a fan of the smell, but once burned it's amazing. I used a little over the recommend amount in my five ounces of wax and I don't think I had to because it literally filled three rooms of my house. I will be buying more soon.
This is a very under estimated versatile fragrance. It's a perfect blend with the green tea and herbal freshness of lemongrass for a wide appeal. It fairs well both as a masculine and feminine scent. It's a great spa like scent as well.
I think it's a great fragrance to add to any high end candle line.
I will have to admit, I like this version better than the old one. I see a few disagree and that's ok too!
Bring back the old scent. This new scent is a Big NO for me! It smells nothing like the original. Please bring back the old fragrance oil for Green Tea and Lemongrass.
This. Fragrance. Is. Soooooooo. Amazing!
New candle maker but this is the first scent I've tried that has blown me away. It smells simply divine. I dont know what to describe it as tho. Its just really beautiful...
I haven't burnt my candle yet but the cold throw is amazing in GB464 using the Alex Method (no other method worked for me with that wax - I wont repurchase that wax)
excellent smell in hot and cold shot
I love this one. Very strong hot and cold throw.
You def smell more of the green tea in the new version, probably would do wonderful as a soap or body product.
Strikingly different from the original
While the revised is a nice, light fragrance, it is notably different from the original fragrance. More citrusy, not as musky, definitely more zingy. It's quite disappointing. Like the previous reviewer, the original fragrance is one of our top sellers, but this revised version isn't going to make it through our testing.
This new version smells nothing like the original. I'm so glad I was able to stock up on the older scent since this is one of our best sellers. I love that CS is trying to improve the scents but most of them smell nothing like the fragrances I've come to rely on for my business.
It is a spectacular scent, very fresh and soft. My candles smell delicious!!!!!