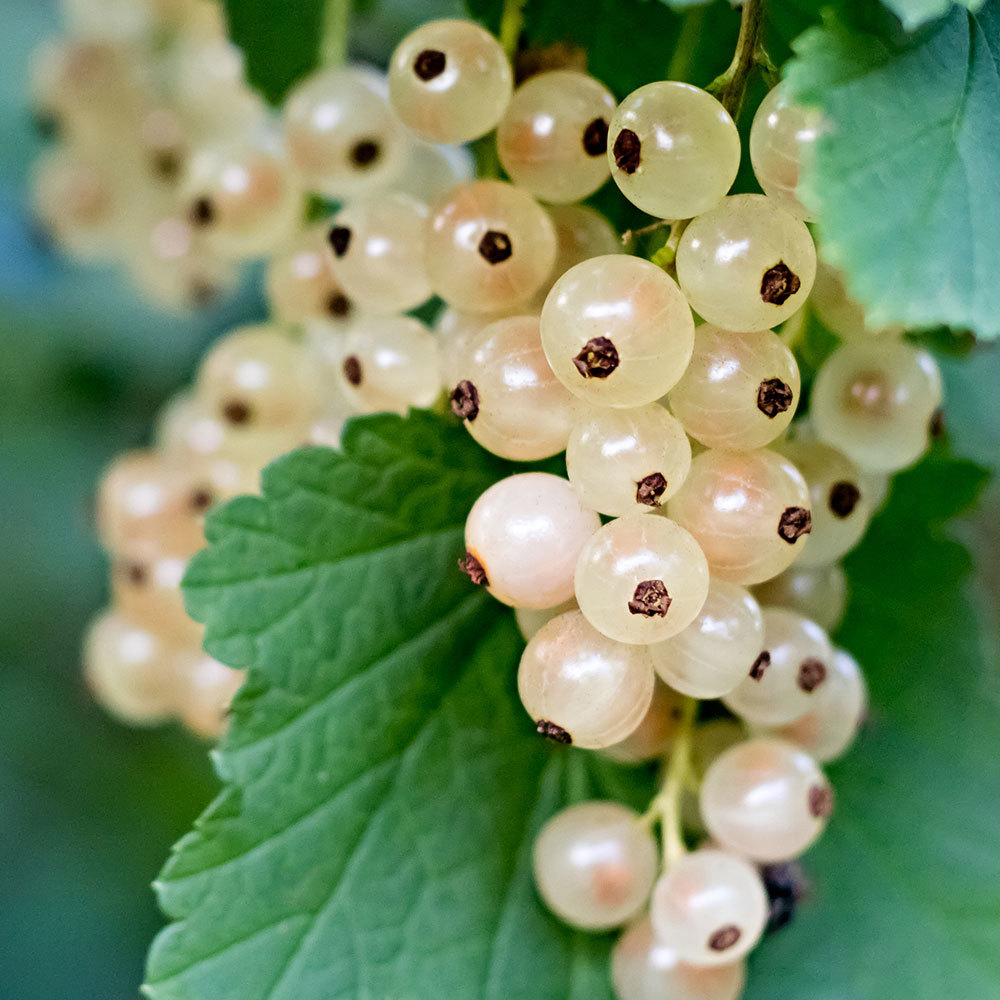 Ready to Order?
6+ 5lb Jugs
$84.84
$1.06 /oz
12+ 5lb Jugs
$76.36
$0.95 /oz
Safer Scents For The Home
CandleScience Clean Scents™ are free from carcinogens, reproductive toxins, and other potentially hazardous chemicals often found in fragrance. Choose Clean Scents and create safer home fragrance products you and your customers can enjoy with confidence.
Read More >
Details
White Currant is a versatile fragrance with wide appeal, thanks to the alluring balance of tart and sweet. Red currant and zesty lemon peel combine with airy ozone before giving way to a botanical heart of juniper and geranium. Black currant and just a hint of peppermint in the base reinforce the tart freshness of this year-round scent. White Currant is the perfect scent for creating modern, trendsetting home fragrance options like elegant candles and wax melts. Don't sleep on this fragrance for bath and body either—the blend of tart and sweet is beautiful in artisanal soap, body butters, and lotions.
This fragrance oil is infused with natural essential oils, including lemongrass, fir needle, orange, geranium, and peppermint. Alternative branding ideas: Winter Cassis, Wild Gooseberry
Note Profile:
Top: Red Currant, Lemon Peel, Ozone
Middle: Geranium, Juniper
Base: Black Currant, Peppermint

Suggested Colors: Burgundy, Ivory
See our complete list of candle making dyes and soap colorants.
Note: Bottles filled by weight, levels may vary.
Properties
Candle Safe

Yes

Usage: 3-10%
Soap Safe

Yes

Usage: 3-6%
Vanillin Content
0%
Soy Performance
Flashpoint
163 °F
Phthalate Free
Yes
Prop 65 Warning Required
No
Diffuser Base Compatible
No
*Usage amounts are recommendations only. Individual usage amounts can vary based on your desired fragrance strength, wax type, soap base, or lotion base. See IFRA certificate for max usage levels.
Documents


Cold Process Soap Performance
| Acceleration | Discoloration | Separation |
| --- | --- | --- |
| None | Tan | Slight |
Lye Water Temperature 100ºF
Oil temperature 110ºF
We did not experience any acceleration but there was some ricing noted after the mixture came to a light trace. With continued stick blending the ricing stopped but the batter still had a grainy texture. We were able to bring the batter to a thick trace and completely smooth it out. The batter poured smoothly and easily into the mold. After 24 hours the soap had a slight pink discoloration around the edges where it had not reached a full gel. The scent was very strong. After 30 days the soap had discolored to a tan shade and the scent was still very strong. Even though we did experience some ricing initially, this would be an ideal fragrance for a design that requires a thick trace since there was no acceleration.
Reviews
This is another CS fav I love the scent personally just divine.
This is such a unique scent, great for mixing. It's like and upscale citrus, and I treat it like a citrus when mixing it with other scents. It's also tends to stand out, so when mixing I only add a tiny bit at a time. Trust me, replacing lemon with white currant in any fragrance mixes you have will instantly elevate the scent! It's one of those intriguing smells you can't quite put your finger on, but once you get familiar with it, you'll be able to identify it right away when it's in other things as well.
This scent smells amazing in my candles and does accelerate in cold process. Idk why it says it doesn't. But I do use a water discount. And yes discoloration
This scent is a must try!!
This fragrance is my new favorite! It's amazing in every way.
love this scent!! candles fill up the entire room
Perfect scent to round out your line
A little tart and a little sweet. hot throw is amazing. It is fruity in a good way and the tartness balances it well. I love the alternate branding ideas to give it a different name based on the season.
This scent is amazing and has a very mature smell. I always think of my mom when I smell this candle (she's not old btw). It wasn't a favorite in the beginning but the more it cures, the more I love it.
This scent is so great! Very unique and bright. Great HT in C3 was with a CD Wick. I only cured for 5 days and it fills up my house. It's very spa like to me.
This is one of those scents that not only smells awesome, but is SUPER strong! I actually have to reduce the percentage for this one. BEGINNERS BEWARE! This scent is so strong that if you mixed it with roofing tar and poured a candle it would still have good throw... So don't get cocky when you make a candle with this and it turns out decent. Because, if your technique and recipe isn't right, all the other scents will turn out crap. I know because it happened to me!
Welcome to Brown Town; a suburb of Acceleration City!
Smells nice but turns mid brown...and turned into a plop&drop when i mixed the FO into the soap. Not impossible to work with but not great for swirls
I just love this white currant scent! 464-6% is just perfect amount of fragrance.
Overly sweet version of Red Currant, in my opinion. OOTB I could tell it would be fruitier than I prefer. Used GB 444 soy and eco wick with no problems. After burning several days family and I thought it smelled sickly sweet. Will stick with red currant and black currant absinthe.
White Currant is a best seller. It's a great combination of soft and sweet. This scent is the definite go to for any occasion.
I get almost all my fragrances from candle science. They are my absolute favorite. But most of them turn brown or tan. No room for design .... smells is good and strong in cold process soap. But the brown! I added titanium white to my lye water and the soap turned kind of beige.
Like red currant but much lighter! Smells amazing
Our Dark Horse of the Holiday Season! A fragrance we thought would just be for the holidays quickly migrated into our permanent collection! We had a HUGE success with this fragrance that it accounted for 1/6 of our holiday sales! Our customers love it so much that we are keeping it around all year. This fragrance isn't just for the holidays! ITS A KEEPER!!!
I only ordered a one ounce bottle of this to try it. I like it. It has a sort of clean-ness about it. I really it, and will order again. Very nice.
I really love this fragrance. It behaved very well in CP soap. It has been over 4 weeks and scent is still strong.
Did not behave in CP soap
This scent smelled amazing in the bottle and I was really excited to use it in CP soap. I made a large batch of soap which I planned to split in half between two loaf molds. One mold I used a Chocolate Fudge scent and in the other I used this White Currant. The loaf I used this FO in discolored drastically, my dark brown mica turned a light green, and my really red Mica turned a pastel orange. Three weeks later the soap is still soft and pliable. The other half of the batch turned our fine and has had no issues. I would refrain from using this scent for CP soap.
I just started making soy candles, and I initially planned to use essential oils. However, I read many times that EO does not work well in candles, so I ordered some sample scents from Candle Science. I am so glad that I did! I used White Currant with 464 wax in the microwave method, and it is absolutely fantastic. I made a 3 wick candle in a glass jar with a lid, and it quickly fills our large living area quickly with sweet but tart hot throw. I cannot speak for the cold throw, as I keep the lid on the jar. I will buy this in a larger size.
I received this in a 1oz sample, and I gotta say I was unfamiliar with any of the "current" family scents, so I had NO idea what to expect of it. As soon as I smelled it, I was PLEASANTLY surprised. It smells very particular but also something you just can't put your finger on. I made clamshells with this scent alone, and then mixed with a couple others and every scent mix came out amazing and different and STRONG. Like many others, my main goal is HT. This works WONDERS- out of the 50+ scents I've experimented with from CS and lonestar, this scent was the strongest and and lingered the longest compared to the others. I love how good it smells by itself and how amazingly well it mixes with other scents. Definitely repurchasing.
Amazing this smell sooooo good!!
I am adding this to my masuline line!!
i'm a big, big currant fan and have only smelled a few over the past 20 years that are true currants, red, black, or white, and these are by far the best i've ever smelled!! thank you candle science!!!