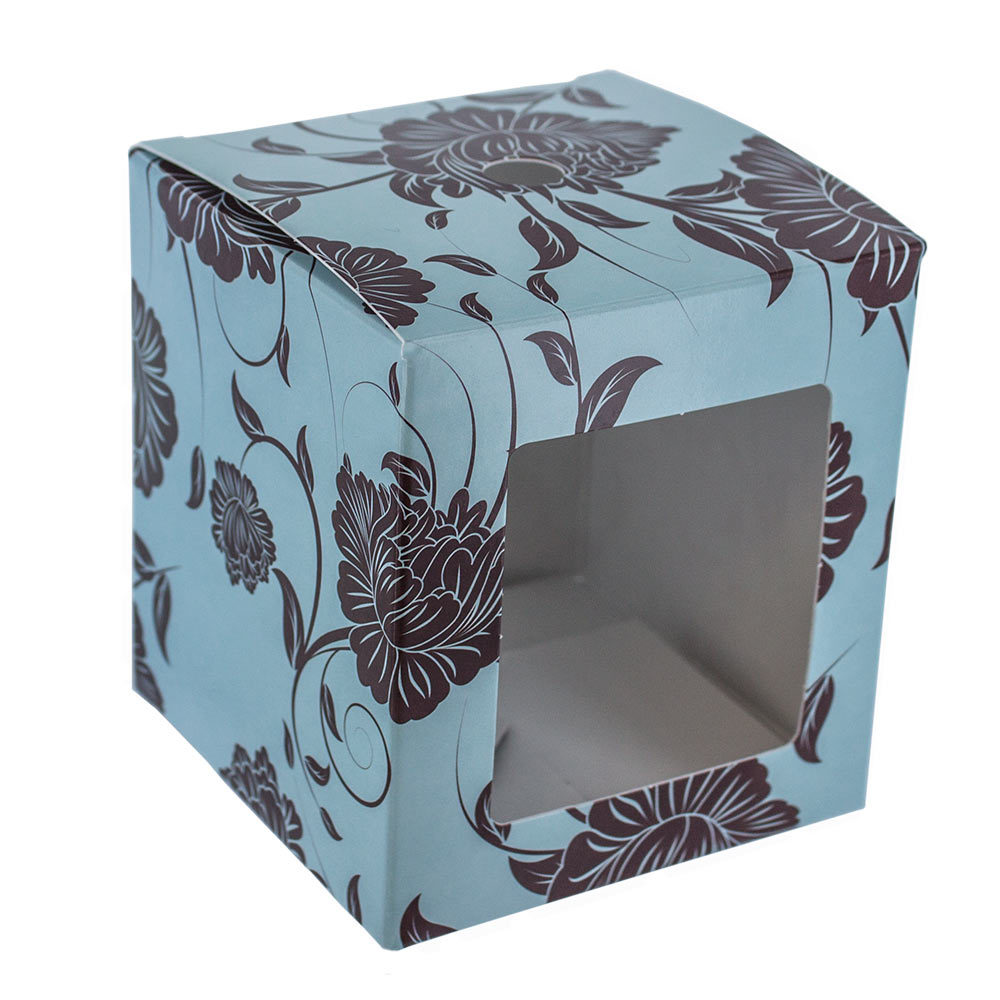 As of 11/02/2016:
This product is discontinued and no longer available.
Details
Looking for professional style candle packaging that attracts customers?

Our new tumbler boxes will give your finished candles a professional look with handcrafted charm. Each box is constructed from heavy weight paper board and "pops" into shape in seconds. The custom box design securely encloses the tumbler and cube jar for a snug fit. Perfect for packaging your finished candles as gifts or for retail.

Boxes are packaged flat for economic shipping.

VIDEO: The Tumbler Box


Made in the USA!

Box Dimensions: Side Panels: 3 9/16 x 3 29/32 Top/Bottom: 3 17/32 x 3 17/32 Front Cut Out: 2 1/4 x 2 1/2
Reviews
Please don't discontinue this item
These boxes are wonderful, please don't discontinue!!