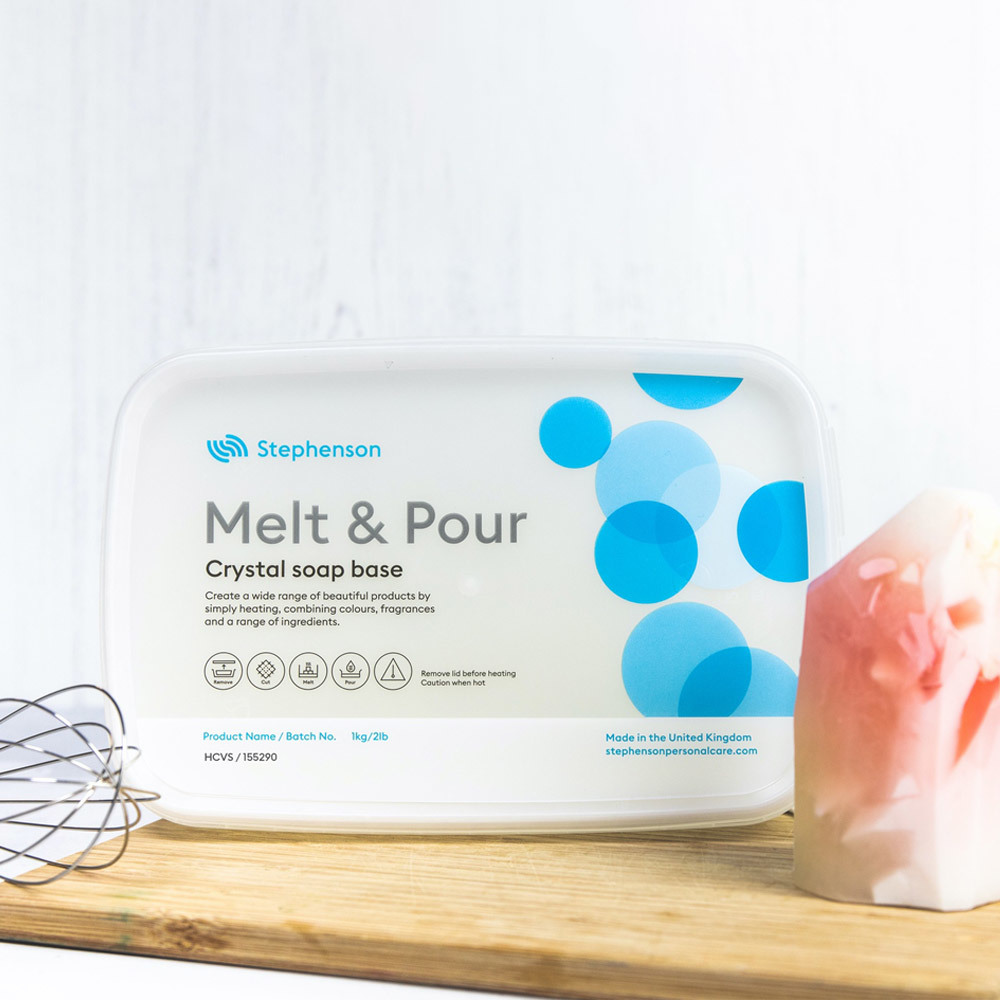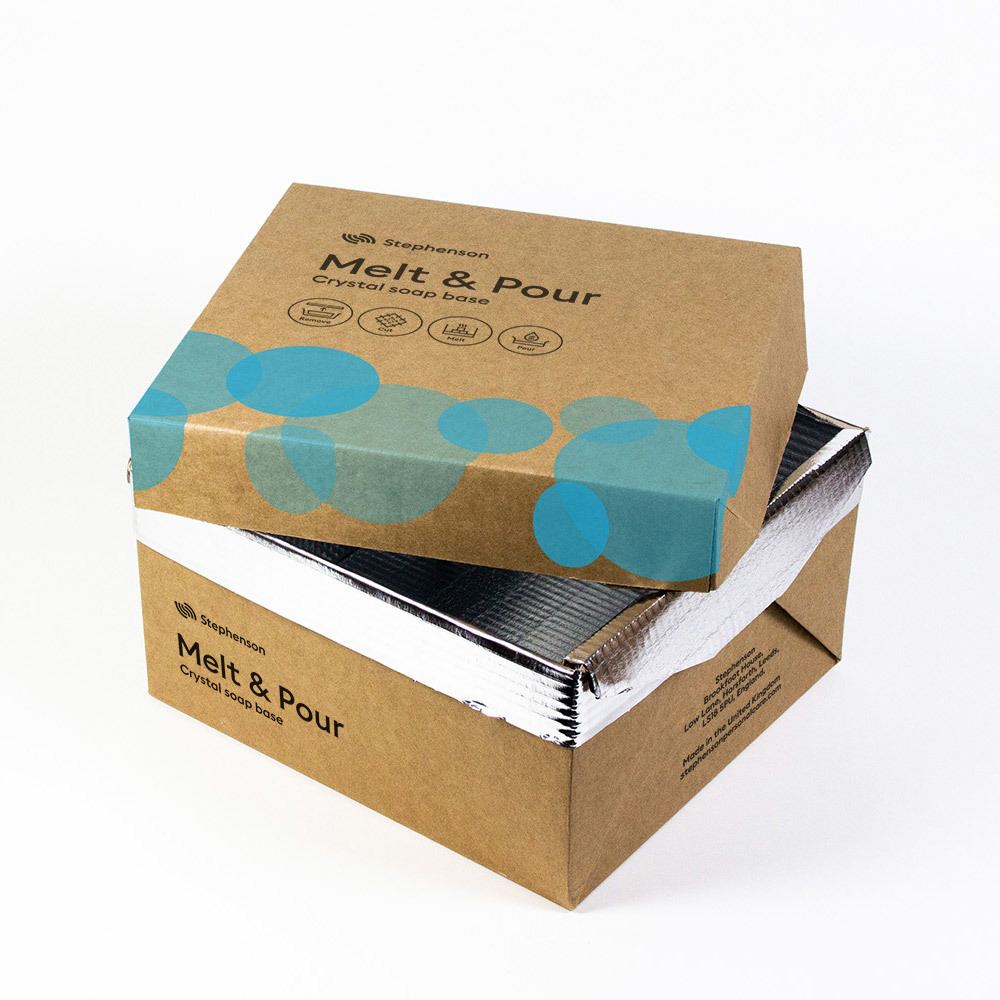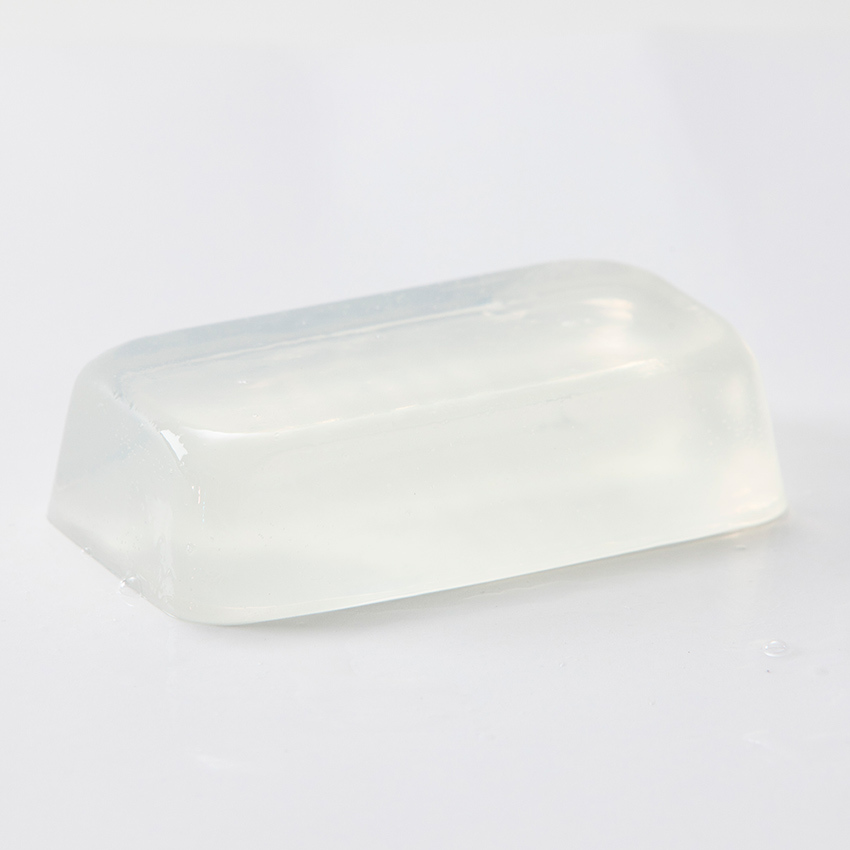 Details
25 lb CASES NOW ON SALE!
25 lb cases of Stephenson HCVS Clear Melt and Pour Soap Base are now 15% off their original price of $49.10. 
Designed to create transparent soap bars, Stephenson's High Clarity, Vanilla Stable soap base has excellent stability with up to 2% of most fragrances containing vanillin. The nourishing high glycerin content feels fantastic on the skin. Before producing a large batch, we suggest thoroughly testing the base with your fragrance of choice, as you can still experience some discoloring from other raw materials.
Looking for great gift ideas? Here's a tutorial on How to Make Sugar Scrub Bars Using Clear HCVS Melt and Pour Soap Base or How to Make Diamond Soap!
Ingredients: Aqua, Glycerin, Propylene Glycol, Sodium Stearate, Sorbitol, Sodium Laureth Sulfate, Sodium Laurate, Sodium Chloride, Citric Acid, Sodium Thiosulfate, Pentasodium Pentetate, Tetrasodium Etidronate.
Stephenson HCVS Melt and Pour Soap Base Highlights
Vegetable based
High clarity and transparency, enabling bright colors
Good foaming
Excellent moisturizing properties
PH 9.5-10.5
Neutral odor
Perfect for slicing or molding
See our complete list of soap colorants.
IMPORTANT - Any time products are used on the skin, it is essential to test for safety. It is your responsibility to test any and all of our products to ensure satisfactory and safe results in your finished product. When adding ingredients to any soap base, do not use candle dye or fragrance oils that are not approved for bath and body use. Please see the individual fragrance page for recommended product usages, and review the IFRA sheets for usage maximums. You can also view soap-safe fragrance changes that have been affected by the IFRA 49 amendment.

Labeling
Interested in selling your products? Check out a brief overview of labeling guidelines for cosmetics, which includes melt and pour soap, scrubs, whipped bath soaps, and more.
Wholesale Ordering
Check out our wholesale page for more information on ordering soap supplies in bulk or by the pallet.

Made in the UK
Reviews
I'm very happy with these products. The prices are right. This is definitely my go to place for everything.
I have no complaints with this base, colors come out nicely and smells. Nice lather. Will be purchasing again.
I have a very good recommendation
I am almost finished with my third 25lb block and I have to tell you I love it. The shipping is fast and the soap base is of amazing quality! My soaps always turn out great! Really good buy compared to other companies selling similar product.
Shore Soap creator and owner
I purchase this soap by the 25 lb block. I love Stephenson bases and since CS carries this one, that's the one I go for. Nice lather and does hold scent well.
Tried my first soap using this base. My son loved it. It smells great and soft on the skin.
Just like it says in the description! This soap base has a great stability. It held my color and fragrance very well. The texture is awesome and it lathers very nice. Very easy to make. Makes great bars of soap!