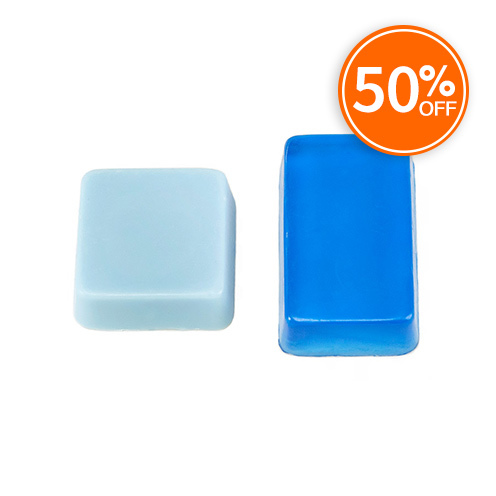 As of 11/05/2018:
This product is discontinued and no longer available.
Details
For a similar soap colorant we recommend our Ocean Blue Vibrant Liquid Soap Dye. It is more concentrated, so you can use less of the Ocean Blue Vibrant dye to achieve the same color as this blue.
Recreate the rippling, majestic sensation of the sea with this elegant dye inspired by the pleasing shades of ocean blue. Using a white melt and pour soap base, expect a shade closer to baby blue, or mix with a clear base to produce a deeper shade closer to azure.
Your actual experience may vary depending on your use of the base and the dye's saturation. We encourage you to experiment and find the best combination to fit your needs. Expect to use two to three drops to achieve the most typical color range. In the example images, we used five drops per pound of soap base.
Usage Recommendations:
Usage: 5-7 drops/lb
Shake well before use
For soap, lotions, and water-soluble bath products
Not for lip products
INCI: Glycerin, Blue 1, Red 40, Red 33
Reviews
No reviews have been written for this product.