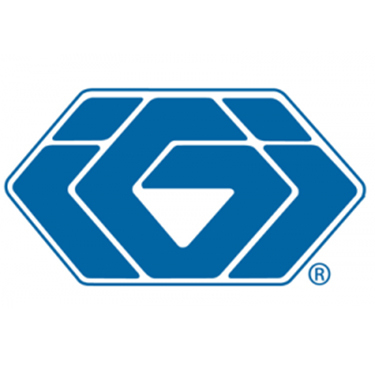 Ready to Order?
5-23 Cases
$65.54
$1.64 /lb
24-55 Cases
$63.86
$1.60 /lb
56+ Cases [Pallet]
$62.18
$1.55 /lb
Details
This is an extremely versatile fully refined paraffin wax with a strong scent throw. It works great for pillars, votives, tarts, and cut and carve candles. This hard, translucent wax produces candles with a mottled appearance. To help you get the best results out of IGI's 1239 A paraffin wax, we're sharing our lab notes. Click here to see our results.
* The weight on slabbed wax can vary slightly.
* Cases contain 4 slabs of wax packaged together in a reinforced cardboard box. 40 lb Case Size: 16.7" x 31.9" x 50"
For help choosing the right candle wax for your candles, visit our Wax Guide.
Properties
| | |
| --- | --- |
| Wax Type | Paraffin |
| Appearance | Translucent, Rustic |
| Application | Pillars, Votives, Tarts, and Cut and Carve |
| Max Fragrance | 3% or 0.5oz./lb. |
| Rec. Wick Series | LX |
| Melt Point | 138ºF |
| Pour Temp | 180ºF |
| Prop 65 Warning | No |
| Oil Content | 0.29 |
Instructions
Heat to 185°F using a double boiler. Add 3% of fragrances (1 oz./lb. of wax), remove from heat, and stir for two minutes. Pour at 180°F (+/-5°F). Cool for 4-6 hours. Fill any sinkholes with a second pour. Remove molds after 24 hours. Cure five days for optimal fragrance throw.
Documents

Reviews
This wax needs additive! Absolutely don't like this wax
The parasoy pillar wax that I had been using for almost 2 years suddenly became unavailable without warning through my supplier. (not candlescience) As many of you know the holiday rush started early this year so having to switch wax was a really big deal. I have just finished test burning and finding wick sizes with this wax and thought that I would share what I have discovered in case anyone else is freaking out while going through a sudden wax change during the holiday rush. When compared to the parasoy pillar wax that I had been using this wax calls for much less fragrance oil. I was concerned that the candles made using this wax would have a weak hot and cold scent throw. There was no need to worry at all because even when using half of the fragrance that I normally use and test burning without a cure time the candles had an amazing scent throw. Using wax dye with this wax is very different, this wax requires much less dye, I am still getting used to this. I carve some of my candles and carving with this wax is not a problem at all. I do miss the idea of using soy wax but have found that customers in my nitch really don't seem to care as much as I did. The only drawback that I have found is that it comes in a slab that I hate breaking but I will get used to it.
I believe I purchased this wax by mistake!!! I needed a wax to make melts with!! Is there any way I can use this for melts of no????? Thank you!!
I was given a sample of paraffin by a coworker and decided to combine with my soy in different ratios for melts. It made a big difference in the solidity of the melts! Clean break and really enhanced both the cold and hot throw. I am very, very happy with this wax. I use a hammer to break.
This paraffin wax is amazing for cut and carve. It melts beautifully perfect and holds temperature long enough for carving. Also used with fragrance from CS and the cold/hot throw is really good. If making Pilar molds be aware of topping again since it tends to fall inside and needs re-capping.
It was exactly what I was looking for and so far have not been disappointed. Burn test was great too and melt point temp works just as described. Great value for the price. If you're looking for good reliable wax that you can find many uses for, THIS IS IT!
Candle science thanks for all the info about all your products! Really useful!
Use a short thick serrated edge paring knife to cut the wax in chunks
Hello,
I used a short thick paring knife. I held it straight up and down and gently "pushed" the knife in a moved it back and forth "horizontally". It worked like a charm and pieces fell off. Give it a try I had what I needed cut off in less than 10 minutes. Hope this helps. I did a test burn and I love this wax!!!
I usually use Golden Wax Melt for my wax tarts, but this time I just wanted to try something different. The paraffin is a very hard wax to use. I ended up using my knife to carve off the amount I needed to test it. Well you do not need very much fragrance to make the melts , that is a plus. The cold and hot throw is good too. The only con is that the fragrance scent is mild after that and eventually disappears. I would give it maybe 8 hours. I am used to my melts' scents lasting a few days. I prefer the Golden.and will stick with it.