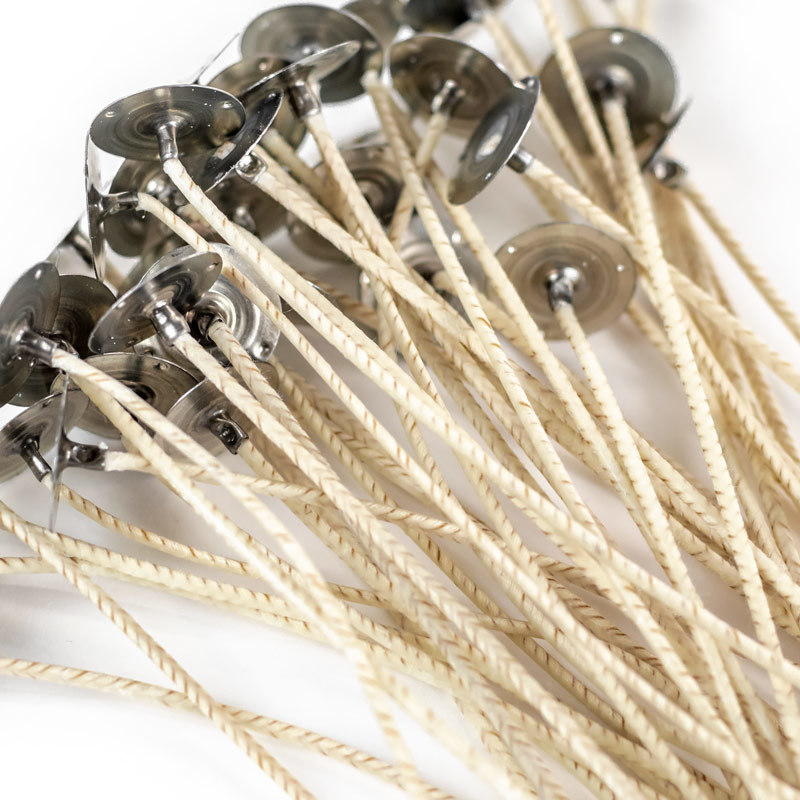 Details
About the CD Series
CD (Stabilo) wick is a flat braided cotton wick with paper threads woven into the cotton. The reinforced construction of the wick is designed to ensure a consistent burn with higher fragrance loads, especially with softer, more viscous natural waxes. The superior rigidity of CD wick allows the wick to stand up straighter for easier pours and keeps the wick upright in a deep melt pool. Note: Any carbon buildup should be removed once the wick is extinguished. CD wicks are lead and zinc free.
For help choosing the right wick for your candle, visit our wick guide.
Properties
| | |
| --- | --- |
| Length | 6" |
| Tab Size | 20 x 6 mm |
| Wax Coating | Natural |
| Prop 65 Warning Required | No |
Reviews
Can I use these with beeswax since it said natural waxes??
Hi! For beeswax, we've had the most luck with the ECO wick series. However, you are more than welcome to test the CD series with Beeswax!
I used the wick guide and was expecting great results having used "craft store" quality wicks and wicks purchased from Amazon prior. Not happy. Testing candles resulted in tunneling. Now I have way too many wicks I can't use.
Hi! The wick you will want to use will depend heavily on the type of wax you'll be using and the diameter of your container but additives such as fragrance oil and dyes can also affect how the candle burns. If you are experiencing some tunneling, wicking up a size may be a better option but if you would like to let us know more about your materials at support@candlescience.com, we'd be happy to help!
I started using these wicks with my Soy wax candles using the Golden Brands 444 wax in 3" glass containers and they burn amazing.
soy needs a good hot wicks and this is great and pools the wax right to the edges with a clean burn. from time to time I do have to cut off the mushrooming but overall i'm very happy with it.