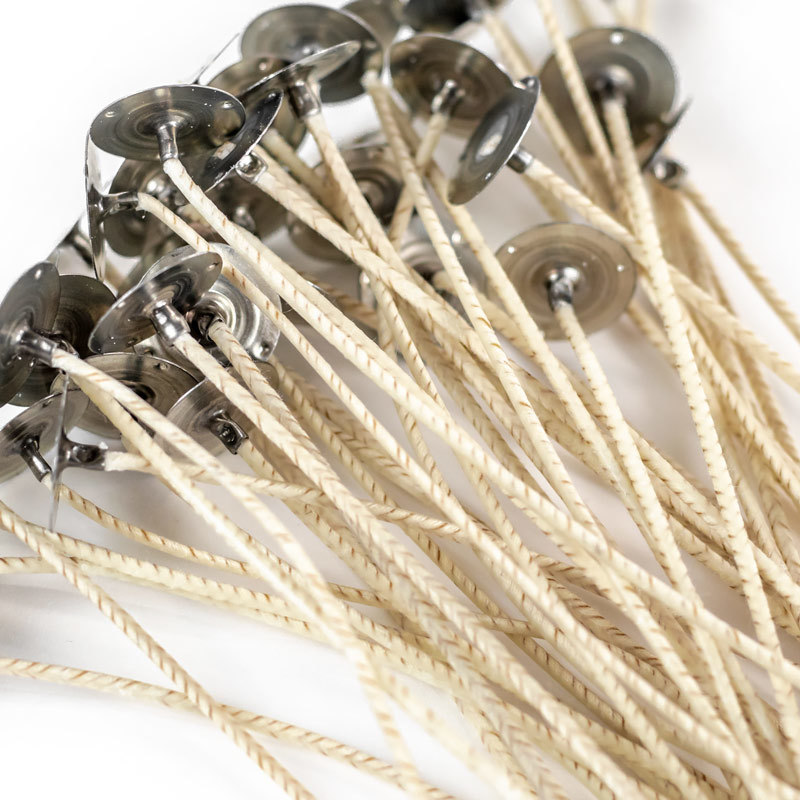 Details
About the CD Series
CD (Stabilo) wick is a flat braided cotton wick with paper threads woven into the cotton. The reinforced construction of the wick is designed to ensure a consistent burn with higher fragrance loads, especially with softer, more viscous natural waxes. The superior rigidity of CD wick allows the wick to stand up straighter for easier pours and keeps the wick upright in a deep melt pool. Note: Any carbon buildup should be removed once the wick is extinguished. CD wicks are lead and zinc free.
For help choosing the right wick for your candle, visit our wick guide.
Properties
| | |
| --- | --- |
| Length | 6" |
| Tab Size | 20 x 6 mm |
| Wax Coating | Natural |
| Prop 65 Warning Required | No |
Reviews
Founder and Chief Executive
It took me a while, but I found it, how wonderful!
This is the perfect wick for my 9 oz straight sided amber jars using IGI 6006 wax. It burns perfectly with light to mid weight fragrance oils. Great option when the CD 6 is too much.