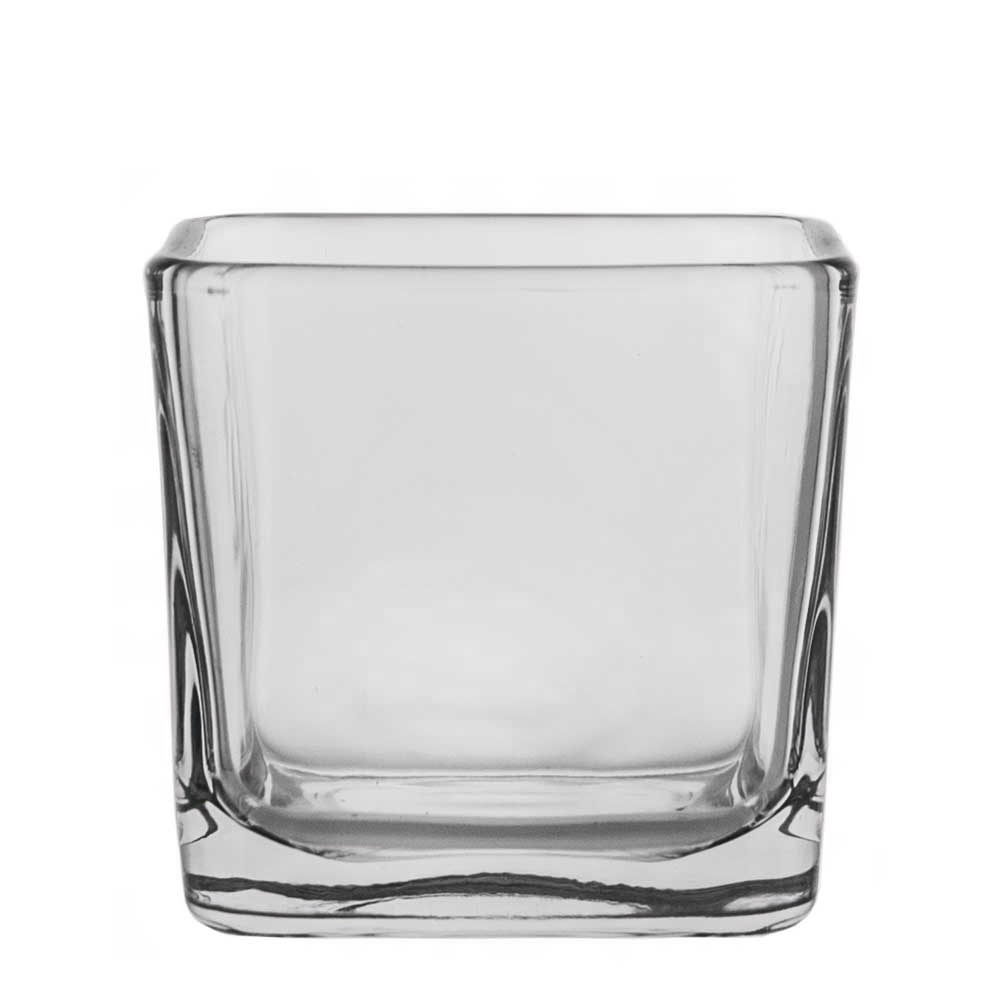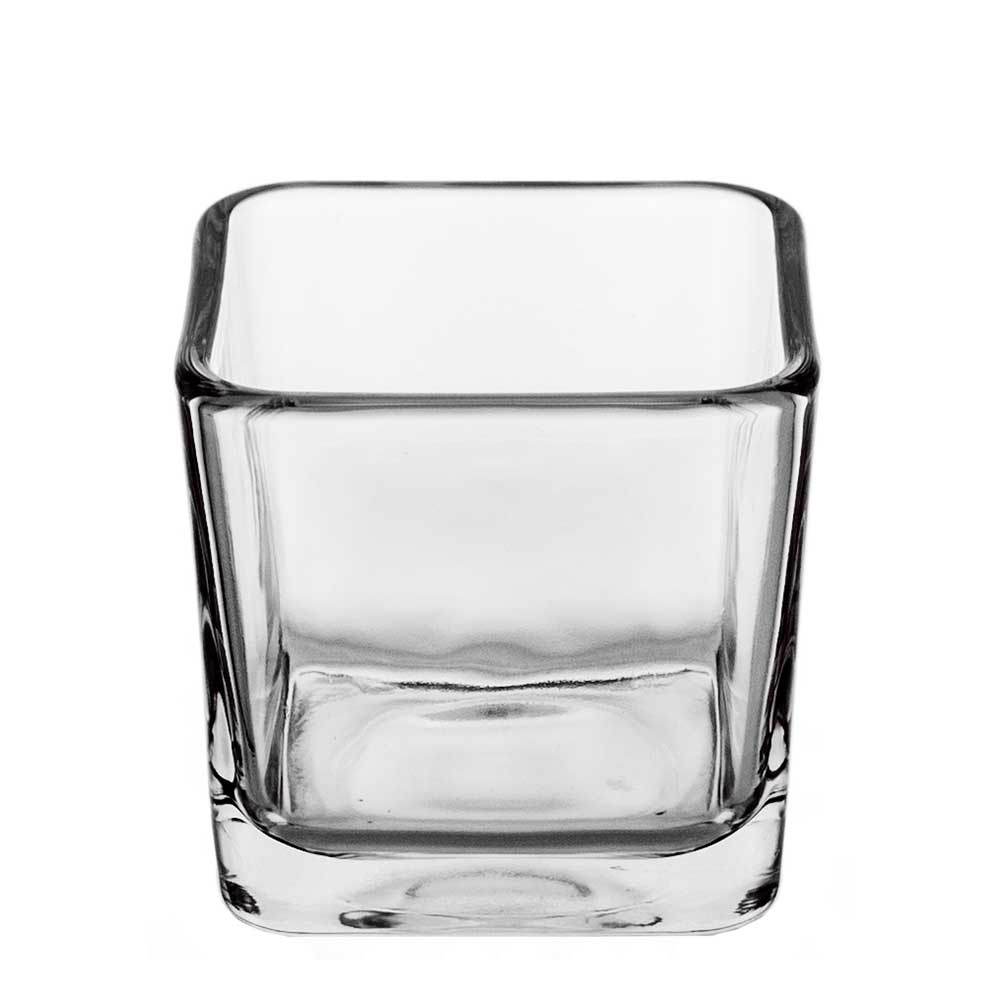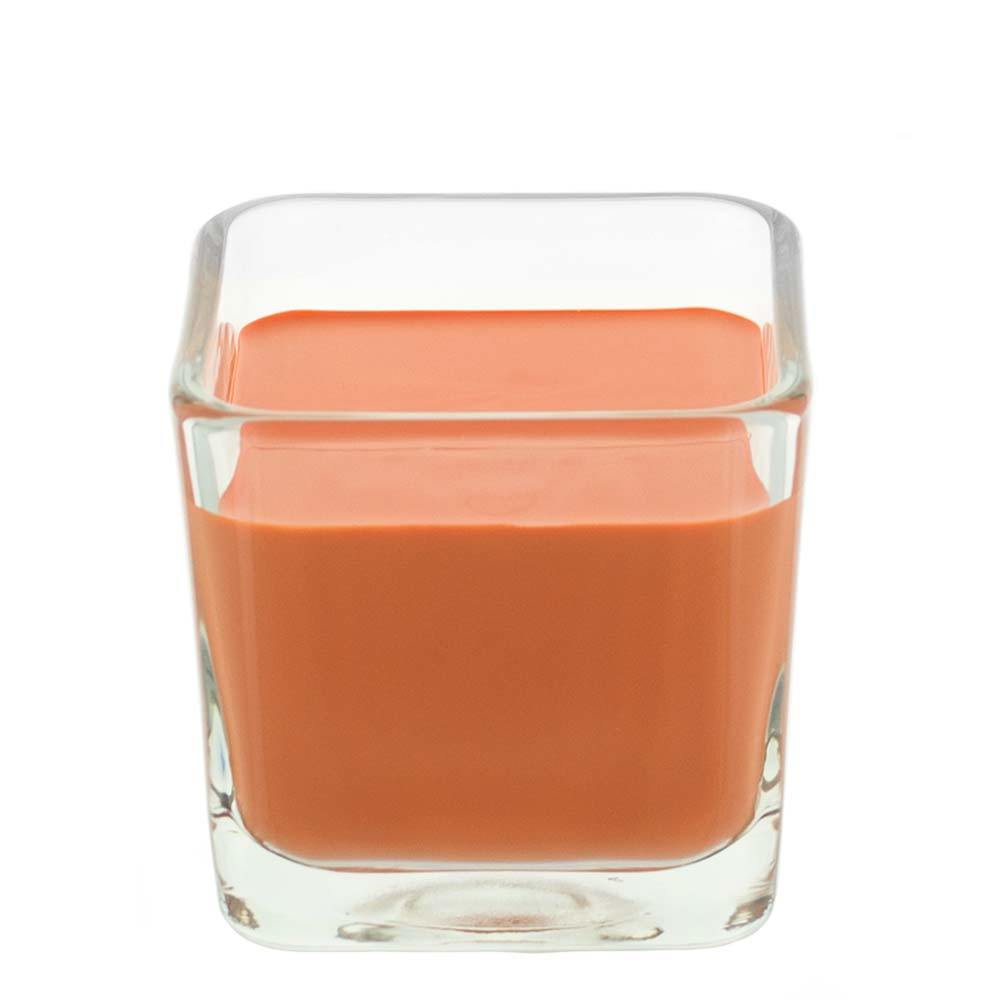 Ready to Order?
4 - 54 cases
$15.30
$1.28 /pc
55 - 109 cases
$14.46
$1.21 /pc
110+ [pallet]
$13.72
$1.14 /pc
Details
Product Update: July 26, 2021
Global shipping delays may impact our ability to restock this product. Restock dates are only an estimate based on anticipated delivery from manufacturers, which means that dates are subject to change. We will share any information about delays and dates on this product page.
A little edgy and modern, our cube jars fit nicely in any decor.
Note: Tops are not currently available for the 12 oz. Cube Jar.
How much wax will it hold?
Wax Weight (to Fill Line) - 10.1 oz.
Volume (to Overflow) - 13.5 fl. oz.

Looking for a wick suggestion?
GB 464 - CD 22
IGI 4630 - LX 24
IGI 6006 - ECO 10
Check out our wick guide to see recommendations for other waxes! Our recommendations are estimates and should be used as a starting point for your own burn testing.
Looking for labels?
Put the finishing touch on your candles with the perfect product label from Avery WePrint. Browse designs, create your own, and take 10% off all label orders! Head to
avery.com
to get started.
Need packaging for your cube jar candles?
Try our white tumbler box.

Wholesale Ordering
View our wholesale page for more information on ordering 12oz. Cube Jars in bulk or by the pallet.
Imported


Properties
| | |
| --- | --- |
| Height | 3.3" |
| Diameter | 3.44" |
| Max Labeling Area | 2.5" x 2.625" |
| Prop 65 Warning Required | No |
Reviews
Very Pleased with these jars. Candles look very elegant yet modern people tent to gravitate to them.
Love these jars...although it would be nice if you would offered lids. I have had to go to other places to find them. My customers like lids. would you please look into this. Also so disappointed that the three wick jars are discontinued, lost a lot of customers due to this and I know they were from Libby.
I love these jars although, Where in the world can I get lids. I did order 12 lids from a company and of course they did not fit. Could you please tell me what is the inside diameter on these cube jars. I ordered 12 lids that did not fit and was stuck with a $35 charge.
I see some have had trouble wicking this jar, but I used the CSN26 with Coconut Soy wax and it burned clean all the way down to the bottom. I would add a picture but it is not an option. Not sure if this will help
anyone, hope it does. I have also used wood wicks with this jar successfully as well.
Very nice, hefty jars. All perfect - no scratches, none broken. I am excited to use these for my new luxury candle collection!
Fair warning to anyone who considers buying them. I bought these and was quite unhappy with them because of the scratches and scuffs.
I love these jars and have used them to make beautiful soy candles for friends locally. However, I am not comfortable shipping them because I can't find lids for them. I would love to add them to my online store! Has anyone found lids that fit these?
Hi! While we do not have lids available for this container, we do have boxes that may work well as a solution for you during shipping! You can find the boxes linked under the details section on the cube jar product page for easy reference!
These a stirdy thick jars. Perfect for a new modern candle line look. I've never encountered any errors in any of the shipments I've received and all in all they are simple gorgeous. I double whick with eco 10, 464 wax and have no issues.
Where can I purchase Lids?
Received our first shipment of these Cube Jars. They are exactly what we have been looking for. We needed a more elegant jar that would work with our top end candle line. So happy with these.
Love the Look of these jars however I received almost 2 boxes of all with bubbles and scratches. NOT GOOD because i need them for an order. Hopefully I can receive a refund or replacement soon. Other than that amazing jars CS has always been my got to place for all my candle supplies.
Hi! Thank you so much for letting us know about the trouble you had with your jars. Glad we could help!
This is not my first time purchasing cube jar from CS, but from my recent order, 9 of 12 jars had scratch marks on the glass.
Quality has been changed? Or is it different manufacturer?
Have an issue with jars...
Hi! Thank you for letting us know about the issue you had with the cube jars so that we could offer assistance.
Cubed Jars Double Wicked with Eco 10. I would like to try this. How far apart are you placing the wicks? Thank you......
After reading all the details and reviews, I used double wicks and had no problem with the shape.
I use double wick eco 10 and it burns very well with 464 wax! I also make dessert candles using these jars! My customers love them
I ordered these and they're very pretty and good quality but, I also ordered the straight side boxes...and they won't close... it's fine I'll just have a few boxes laying around for something else
Gorgeous jars, but how to cover
I just got these and they're great. They have a bit of heft to them which only adds to their luxurious, high end appeal. Since there is no lid for these, how are you all shipping them - for the folks who sell online and ship to their customer, that is? Did you all shrink wrap them? Or just mail them as is? Anyway, I do love these cubes.
I love the look of these jars but I wish you carried lids for them! Is there a chance you might get lids for these jars?
Thanks candle science!
Nice Jars but Can't Find Proper Wick
These jars are good quality and make my candles look classy. I'm switching over from wooden wicks to cotton ones and can't find the proper wick. I tried ECO 16 with 444 wax as wick guide suggests but had major tunneling. Then I double wicked with Eco 16 and ECO 10 but my wicks had soot coming out of them when lit and the candles burned too fast. My next try will be to double wick with ECO 8. Hopefully this will be the winner. Any suggestions out there ?
These jars are a top seller for me. I use 464 wax and after several burn tests have found that double wicking these with two eco10 wicks leaves the jar nearly wax free when you're done.
IMG_4426.jpeg
I use 464 wax and the max amount of oil suggested. I test burned Eco 14 and Eco 16 at the recommendation of CS support staff. The Eco 16 burned nicely. Some residue was left behind but that is to be expected with square jars and it was minimal. The Eco 14 left behind too much wax. I also am testing it with wood wicks and so far those are burning nicely as well.
Hopefully you can open at the pic I included. That's a painted cube jar and Eco 16 wick
I love these jars. They are real sturdy glasses and a little heavier than I anticipated. I will be purchasing these again. They look so elegant too.
I loved these jars. But I found that a single ECO 16 didn't get melt pool till the edge. Any other suggestions?
Thanks !
Surprised these don't have some up to date reviews!
These things are great!! Nice heft to them - don't feel thin/cheap at all. A very clean, modern look. I found the wick recommended by CS to be too small, so I need to play around with that - but the jars are top notch!
I love these. Looks beautiful. Jars are nice and sturdy. I use the CB Advanced Wax and 415 Wax with double wicks Eco 6's!! Burns Beautiful. I made Pomegranate Candles for Christmas with these. I have tons of orders already. Thanks Candle Science!
My customers are in love with this jars. I must say they make any room look classy and sexy. Cant go wrong with them.
I love these. They're the perfect size and they look so elegant when my candles are lit. I'd highly recommend them to anyone who is on the fence.