Fragrance Oil Revisions: Exceeding Standards and Expectations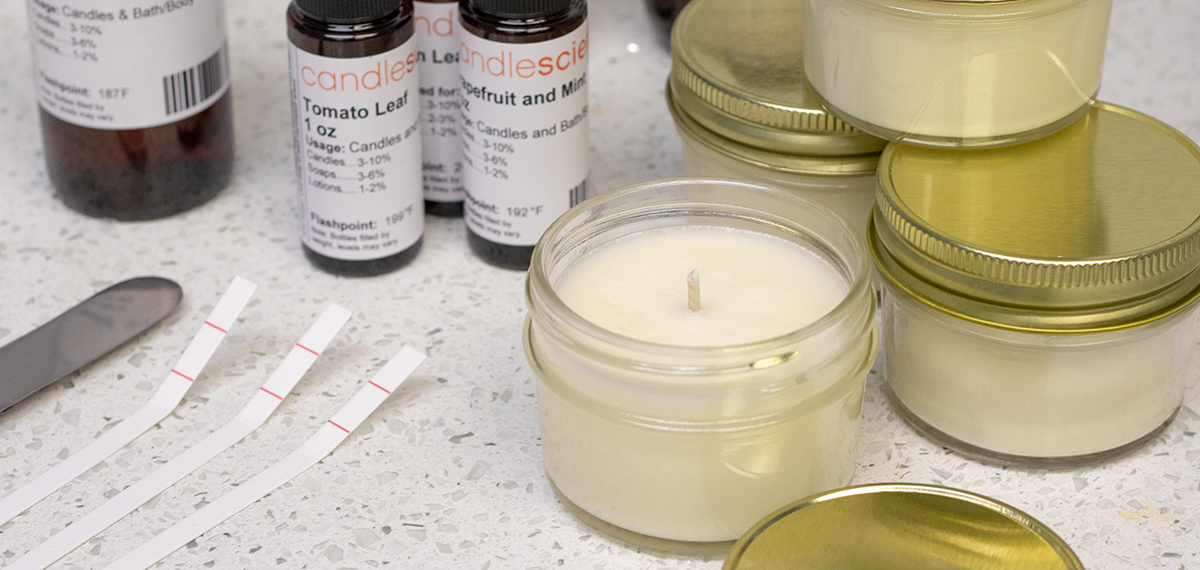 Exceeding Standards and Expectations
When we develop fragrances at CandleScience, we get pretty obsessed over the strength and character of fragrances we launch. What's less well known is that we get equally obsessed (maybe more!) about the safety of the fragrances we are bringing into the market and into people's homes.
Since our company was founded in 2003, we've been in strict compliance with all fragrance industry regulations that serve to keep customers safe. But as we've evolved, we've developed additional requirements for our fragrances on and above industry practice (see below for details).
We are fortunate to be located in Durham, NC—the home of Burt's Bees! Our senior leadership and on-staff chemical engineer have worked diligently with former Burt's staff responsible for some of the most progressive health and safety standards ever developed. Together, we've built these additional standards to create the most stringent safety guidelines in the candle and soap supply industry. Since August of 2015, all of our fragrances have been developed according to these additional guidelines, but some of our older fragrances have not.
We want to make clear that the older fragrances are perfectly fine to use in their intended applications when used properly. Our ongoing dedication to the safety and performance of our fragrances compels us to go back and update older formulations to make them even safer (and while we're at it, smell better, too!).
We understand that a fragrance revision can cost customers time and money. Please know that we only do it when we know the new fragrance is significantly better than the one it replaces. We promise to only make revisions when it's necessary for meeting or exceeding our regulatory guidelines—and to do it infrequently, transparently, and with lots of notice.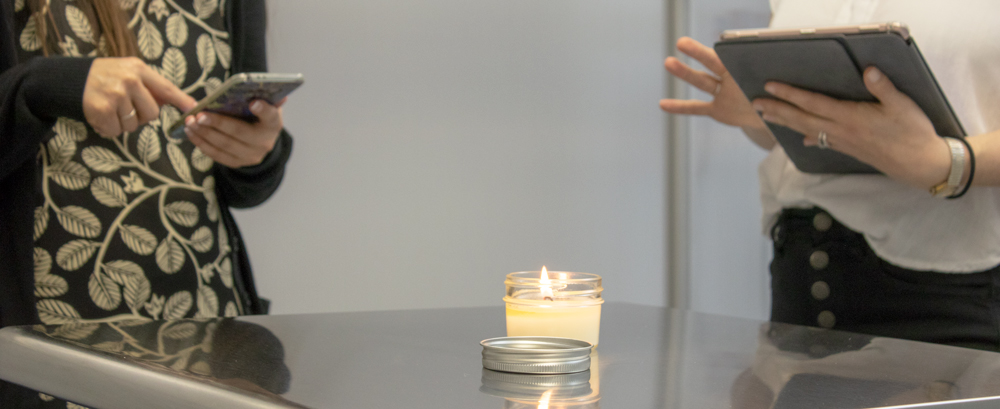 CandleScience's Additional Regulatory Standards
Phthalates and Similar Materials - Phthalates have been in the news as materials to avoid. We agree and have worked diligently to eliminate them from our fragrance line. What's less well known is that other materials with similar concerns can also be found in fragrances. Our regulatory updates include these as well, so when new materials come into the media spotlight in the future or other states adopt comparable legislation, you can rest assured that we'll have already eliminated those materials from our products, too.
Materials that Require Proposition 65 Labeling - Though these materials are common in fragrances, we have not allowed them in ours since we began reformulating in 2015. After many reformulations and a lot of hard work, we're proud to say that no CandleScience fragrance currently requires a Prop 65 label.
European and Canadian Standards - Given that we work with large international fragrance houses, we have access to the standards and requirements other countries place on fragrance. We review them carefully and 'opt-in' to the standards that would give us peace of mind in using CandleScience products in our own homes.
IFRA - CandleScience has always been in full compliance with all IFRA standards, but we are always working to increase the number of fragrances and the load levels that can be used on skin. Therefore, we'll occasionally revise fragrances that aren't skin safe (or only allowed at very low levels) so that they can be used in soaps, lotions, massage candles, and other skin-contact applications.
If a fragrance needs a regulatory update, we also take the opportunity to improve the following:
Strength in soy
Modern odor profile - like fashion, fragrances go in and out of style so we are always excited to modernize the fragrance for current tastes!
Flashpoint - we try to formulate flashpoint to be above 142° F so the fragrance can be shipped by air and USPS
This revision process is currently underway. We've decided to not revise fragrances during their popular time of year to eliminate the need for customers to revise a fragrance with short notice, in-season.
We expect the revisions to continue through the end of 2021. While there are a couple dozen more fragrances to address (as of Summer 2018), we've had a really positive response to the strength and character of the revisions we've already completed.
We hope you find this information useful in understanding why we are making changes. Our goal is simple: to make fragrances that are as safe and beautiful as possible, and to be open and transparent about the process. If you have a question, concern, or comment, please let us know!