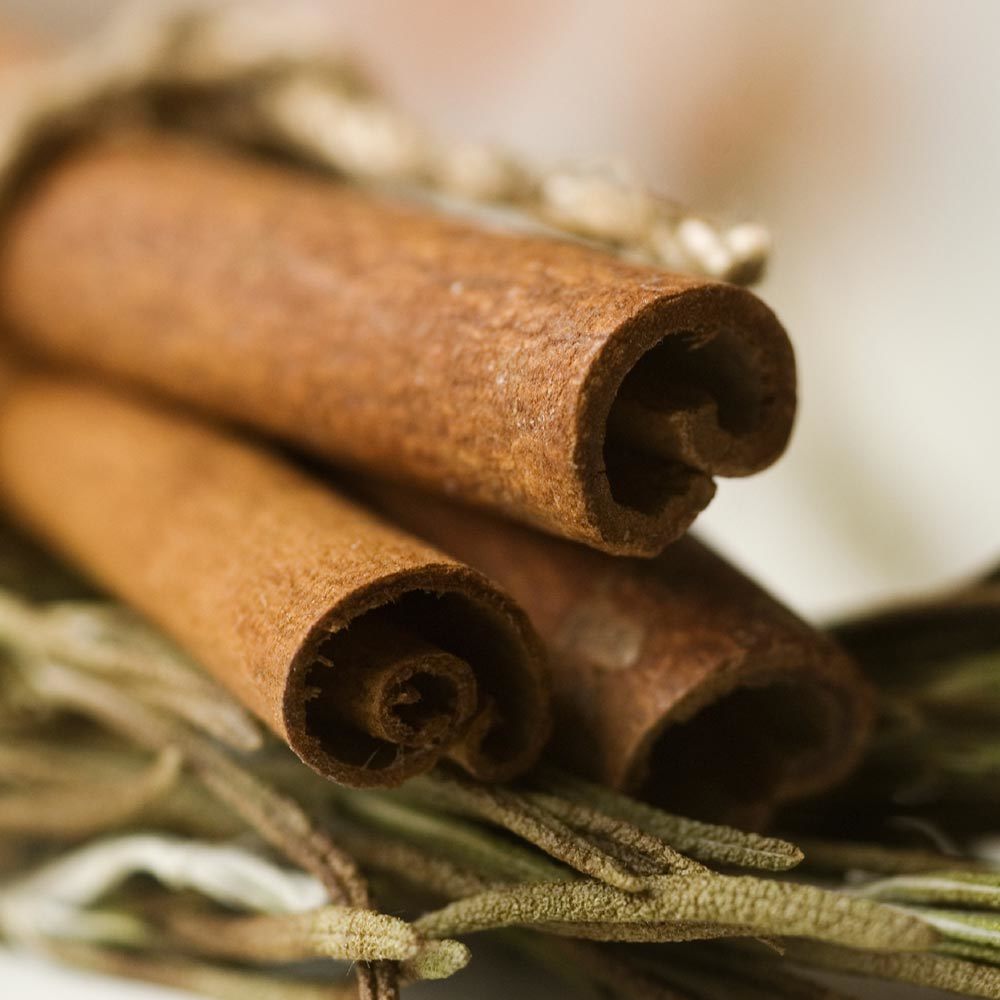 As of 07/27/2017:
This product is discontinued and no longer available.
Details
Cassia and Amber was discontinued. For a similar fragrance, we recommend trying our Oakmoss and Amber with a hint of Peppermint and Eucalyptus or try a blend of Dragon's Blood with a hint of Cinnamon Stick .




Complex and exotic, Cassia and Amber Fragrance Oil combines the woody accords of the Asian cinnamon tree called cassia with patchouli, eucalyptus, clove and floral red rose.

This fragrance is infused with with natural essential oils, including clove, eucalyptus, lavender, patchouli, and rosemary.

Note Profile:
Top: West Indian Lime, Sweet Fennel
Middle: Patchouli, Eucalyptus, Red Rose
Base: Woody, Spice

Suggested Colors
: Brown, Orange
See our complete list of
candle making dyes
and
soap colorants
.
Reviews
I mix this with clean cotton for my seaweed salt bars. Love it.
Smells like soap and chemicals
This one is not for me. It is very strong and has a soapy smell. Based on reviews, I expected it to be rich and deep, but it is just alarming to the nostrils. I left it at two stars because I think it would be better with less concentration. I used a 1oz sample in about 17 ounces of wax. I probably won't buy this one again because I'm not a fan of it whatsoever, but if you are just trying this one out, I'd recommend using a 1oz sample in 20 oz of wax or more. I was using GB464.
Not what I was expecting ):
I was pretty excited to try this after reading comments about a beautiful, mysterious ancient type of smell.... All I smell is calamine lotion. Such a strong throw. I wish it didn't smell so intensely medicinal. Maybe if you blended it with another scent to tone it down a little bit... ( a lot) it might work for some. As for me, I don't even really want to try, it just reminds me of slathering lotion on bug bites.
I just LOVE this one. Haven't put in any product yet but OOB it's strong. I definitely smell the Patchouli and it is Incensey which I love!!
Strong cold/hot throw but just doesn't pack a punch. Reminds me of baby powder.
I love this fragrance! It has a unique earthy/spicy smell. I was reluctant to offer it to customers because I didn't know if it would get much attention, but it has done surprisingly well!
I purchased this fragrance based on the description and the reviews. I was thoroughly disappointed. I poured using Ecosoya Advanced soy wax and had to pull them off the shelf because of adverse customer reaction.
One of the first scents I ever bought from Candle science. This one smells great! Great hot and cold throw in 464 at about 1oz/lb. My husband and I both really like this smell. Only complaint is that people didn't really know what to expect from the name.
Very fragrant, spicy and clean smelling. Made both candles and soap with this - combo pack and the combo sells well. Get many compliments on the scent. For soapers, this soaps like a dream. Used yellow coloring which went well with this scent!
We bought this because of the great reviews it had, but we were very disappointed. We were looking for a earthy, woody smell for one of our clients, but were profoundly disappointed in the lack of woody earthiness and the more medicinal smell. We will not be purchasing this scent again. Unless we are going for a medicine smell.
It's the most wonderful fragrance in your line. It is the most quaint & complex, pleasurable & suductive fragrance ever created. There was a similar fragrance introduced in the '80's by a company as their signature scent and you have captured it. My grown children have walked in my home and said that our home smells liked it did when they were growing up. What a precious memory. Thank you for this most wonderful fragrance. I was thrilled to find it.
I received this as a free sample some time ago, but I've been hesitant to use it as I didn't care for the smell just out of the bottle. However, I used this scent in 464 and it really does smell fantastic. Very unique. I'd definitely purchase it again.
I purchased a sample of this based on Amber's review. I'm not a big fan of bold complex scents & I definitely don't like amber or patchouli as a single note. But she nailed it when she said that this it what it would smell like if you walked into an ancient temple. It's a bold, spicy eucalyptus...but still mellow & calming with a spicy warmness. Enchating & exotic. Yet soooo comforting. I wouldn't use this in bath & body, but it's amazing in 6006 & it feels like it would work great in 464...which I'm going to try out after I purchase a bigger bottle ;) If you're skeptical about so-called exotic scents, this one will change your mind.
I received this as my sample choice out of curiosity. I am normally not an "incensey" scent sort of person or big on patchouli but this is just magical. It smells just like a soap shop I use to love to visit in Tarpon Springs, FL. It also smells like I imagine it would smell in an ancient temple. I really like this, so I made some soap and gave it to some friends that love it as well.
This is a very nice and strong fragrance but personally I mainly smell the eucalyptus and not much of the other notes. I guess I was a little mislead thinking that there would be a hint of cinnamon in it from the cassia tree but instead it is really just a 'wood' smell. I do think it is a great FO for an aromatherapy line though.