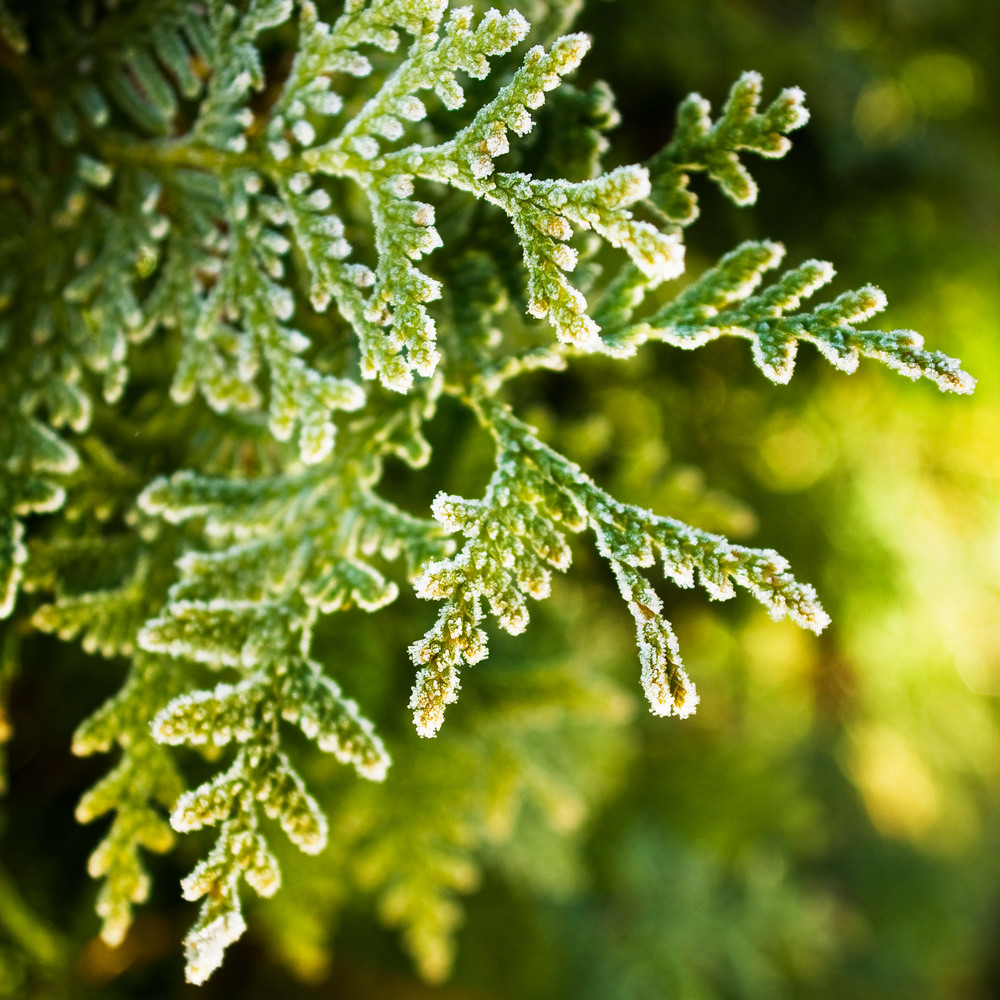 Ready to Order?
6+ 5lb Jugs
$97.97
$1.22 /oz
12+ 5lb Jugs
$88.17
$1.10 /oz
Safer Scents For The Home
CandleScience Clean Scents™ are free from carcinogens, reproductive toxins, and other potentially hazardous chemicals often found in fragrance. Choose Clean Scents and create safer home fragrance products you and your customers can enjoy with confidence.
Read More >
Details
Saunter through an evergreen forest with our Cypress and Bayberry fragrance. This upscale scent opens with cooling eucalyptus. Middle notes of cypress, moss, and bayberry blend with rich undertones of fir, patchouli, and sweet incense. Fir, patchouli, eucalyptus, and mint essential oils intensify the fresh foliage notes. Cypress and Bayberry brings the the ambience of pristine woods into your home.
Candles and wax melts made with this scent add a brisk, woodland touch to any space.
This fragrance oil is infused with natural essential oils, including fir, patchouli, eucalyptus, and mint.
Note Profile:
Top: Eucalyptus
Middle: Cypress, Moss, Bayberry
Base: Incense, Patchouli, Fir

Suggested Colors: Any shade of green
See our complete list of candle making dyes and soap colorants.

Looking for the right pine fragrance oil? Consult our Pine Fragrance Oil Guide!
Note: Bottles filled by weight, levels may vary.
Properties
Candle Safe

Yes

Usage: 3-10%
Soap Safe
No
Vanillin Content
0%
Soy Performance
Flashpoint
163 °F
Phthalate Free
Yes
Prop 65 Warning Required
No
Diffuser Base Compatible
No
*Usage amounts are recommendations only. Individual usage amounts can vary based on your desired fragrance strength, wax type, soap base, or lotion base. See IFRA certificate for max usage levels.
Documents


Reviews
Wonderful winter scent. One of my best sellers, even the picky one's love it!
Hi! LOVE this scent. If I am just using this one scent in my candles, how many ounces per pound of wax? What wicks is everyone using that they were successful with? Thank you!!!
Thanks so much for leaving a review! A member of our Support team has reached out to you via email to assist further.
Hey responding to Alex using 464 wax add your fragrance oil between 120 - 115 degrees stir for like 2 mins and pour I always get a good hot throw adding your fragrance at a high temperature using 464 will burn your fragrance off just from my experience.
OOB I was iffy on this scent. It was strong and wasn't my usually liking. Making this candle, I got sick (I kept smelling it because I couldn't decide if I liked it or not). However, once I made my candles, this became my favorite. It truly grew on me. I intended for it to be a Christmas scent but I just can't let it go. This will definitely be on my year round line.
I got a free sample and I loved it, I will definitely be ordering more!!!!!!
For sure the ultimate "Christmas tree" scent!
I am new to candle making. I love this fragrance and it smells amazing in the bottle. I am using 464 and can barely get any hot throw. What temperature are you guys pouring the fragrance oil in to?
Got me my first repeat customer ;)
I just started selling wax melts to help fund my candle testing, and my first customer loved the cypress and bayberry wax melt sample I gave them with their first order. They ended up ordering 3 packs for their next order! I think this scent is perfectly balanced and smells woodsy and fresh, too!
This is such an amazing holiday scent. I simply can't get enough. Its so good I have two candles that I use to alternate after one has been burning for four hours! I always have a candle burning during my work day. Definitely a winner for me!
I have been looking for this "CHRISTMAS IN A BOTTLE" for years!!! My daughter and I were making linen sprays and I just kept saying, "OMG, this is it! This is the Christmas scent I have been searching for many years!" CS, please ALWAYS keep this one!!!!
I bought 80 ounces!!!!! You might as well do the same :-)
Your customers will rave for this!
I don't tend to leave a review, but I appreciate reading the comments other people leave here. So Im doing my part in hope to help others :) I have been struggling with other candle suppliers (N.W., W.F. for example - and don't disclose what is in their waxes...) who are not upfront, and many without reviews on their products. I bought Fraser Fir and Cyprres & Bayberry from CS based solely on the reviews... and it was the best decision EVER!!!! I got my boss and his entirely family hooked up. Also my husband and myself! I bought Cypress & Bayberry version from W.F. in MI (they call it Yankee Balsam Cedar Type) and it is not nearly as good as this one from CS. I use Well Soy Flakes from W.F. with 3 tablespoons of stearic and 3 grams of vybar; 2,440 kilos of Soy Flakes, 22g of FO%. I wicked one size smaller for 12.5oz tumbler by mistake, but it turned up well as the scent is light. OMG! Awesome!!! For best performance cure time is 6 weeks using this formula.
This is THE bomb! Once you get it in the wax you are so relaxed and happy! I never would have bought this for me but I will now! It's a calming refreshing scent! I will forever buy this for my customers and myself. I need a bigger bottle! Definitely get some
I am in Love with this scent! Earthy and woodsy. Good hot and cold throw. Good on it's own or paired with a floral scent.
Maker - Baroness's Apothecary
The fragrance is great. I love it outside of the bottle. I made a small oaf of CP soap with this fragrance oil. 18 hours later I noticed that the FO had separated and pooled in spots on top of my soap loaf. I'll use this FO for my candles instead of soap instead.
This scent smells like Christmas time. I used it to make small soaps and it made the house smell so good!
I used this in C3 soy wax at 10%, waited 12hrs test burn and the HT is amazing! It filled my kitchen, went down my hallway and into my office. I normally wait 2 weeks for cure, but I was curious to see if I really needed to. With this fragrance, I didn't. I've never gotten such a good HT in soy before. The scent itself is quite lovely. It's a very good seasonal choice.
Definitely a holiday scent
This smells like Christmas, but not in an overly obnoxious overly-piney way. The bayberry helps compliment the cypress very well, and adds a depth to it. That said, it is a nice smelling scent that's perfect for a holiday line. This probably won't work as a year round scent, but for the holidays, it's perfect.
I owned a successful candle almost 14 years back and ended selling during the hard times, and now back in the game, due to being laid off. Back then I used to purchase my fragrances from another company, and ordered large amount of fragrances from them, was extremely disappointed, feeling horrible so much money wasted during this hard time. After much research, I placed a small ordered from Candle science, and WOW, amazing scents, each scent note is clean and clear. With that said, I ordered nine fragrance oils, this is my favorite, it smells like walking into a luxury hotel lobby during the winter Christmas time. Believe me, I got to travel a lot during the last 10 years for work and stayed in many fancy hotels, and wanted to know what candles there were burning. The only regret, I have is I should have ordered this is the bigger size. This is a must in my new collection of candles. Please never change this, make this permanent.
Excellent fragrance. My best seller fall/winter 2019. I have customers bringing empty jars back asking for a "refill please" throughout the year. Ordering more now as last fall it was out of stock for a short time! Tried it in M&P soap and the gentlemen love it. Thanks Candle Science and please don't discontinue this one!
This scent is just what I was looking for! I love woodsy and masculine smelling scents, and this was that! It has a strong CT, but wait for it to cure the full 1st week before burning to have a nice HT. My dad, who isn't a fan of candles, loved this scent as well. The feedback that I got said that the smell was more masculine than woodsy, but I smelled both. Overall, very happy!
Wow! I just took a chance and ordered 16oz bottle. Figured someone would like it....Didnt realize that someone would be my dog. She follows this candle from room to room. Shes quite obsessed with it and I'm assuming finds it super relaxing and reminds her of hiking. I myself also love this vibrant forest scent bc it smells like an evergreen forest after it rains. If you have outdoorsy clientele then this is a great fragrance for them. It would be totally great all year round and will be a staple scent in our home even if just for the dogs.
Oh, yes its powerful but in an amazing way. Probably one of the strongest hot and cold throws I've had.
I was so excited to see that this fragrance had just as beautiful of a hot throw as it did a cold.. The cypress is dead on and is so sappy and earthy. It's like you're really out cutting cypress wood! Plays nice with other oils as well!
Far more in favor of the cypress than the bayberry in my opinion, but that doesn't affect my love of this scent one bit! It smells like Christmas trees and happiness.
Smells very refreshing and captures the outdoors! It is a very strong scent so a little goes a long ways!
Cypress/Bayberry Scent (Candles/Melts)
I always loved the Bayberry scent Candlescience had, but when they changed it to Cypress/Bayberry I was worried it would lose that crisp scent of winter that I loved. This scent is a customer favorite for Christmas and I have to say I was NOT disappointed. I cannot keep candles in stock that have this scent and it sells all through winter, not just for the holidays. I will need to start buying this in bulk because of the high demand of this scent. Love Love Love it!!!!!
This is a gorgeous fragrance! I'm burning it now in a candle made of 464 with a 10% fragrance load and it has a fantastic hot throw at one hour! I'm still trying to decide if I can use it as a year round scent, or if it has to be a holiday fragrance. It's so nice!
Cypress & Bayberry Review
This scent is wonderful. I've made a small batch of test candles and my 'tester' friends love it. In comfort blend wax it has a nice solid medium strength throw to it. The scent is a little like a Christmas tree scent, but the bayberry gives it a unique scent that I feel I can carry in my candle line year round.
It's a little soapy smelling for my taste.
Best Christmas Tree Scent!!
This to me is the best Christmas tree scent, by far! Amazing HT in 464 at 10% FO load.
I order from candle science often, and am always very pleased with every scent I recieve. However, this scent was not what I expected after reading many good reviews. It smells almost old and not strong at all, almost like a musty smell.
I mixed this 10% w/ GB 464. I LOVE this scent OOB and after it's been burning for a little while. But experience it as being a little perfumy for my preference after it's been burning for a couple of hours. I just got 1oz so think I will try again at a lower % and maybe even try mixing with another FO.
This is a beautiful, complex and upscale fragrance that appeals to many. I didn't get it poured early enough to sell it strictly as a Christmas fragrance so I'm calling it a winter fragrance and named it accordingly. I use the IGI 6006 parasoy blend and use 9% fragrance oil and it is absolutely perfect.
Oh My Goodness!! What an amazing smell!!! It's the epitome of the Christmas tree smell. I use soy 464 and use 10% FO. Both cold and hot throw are amazing!
The fragrance oil is really nice. It has a true to life scent so it isn't overly perfumed. From the bottle I can clearly smell cypress and eucalyptus. When I smell this scent it makes me think about walking through an evergreen forest after a fresh rain. The fragrance also has a slightly sweet note that lingers in the background, but it isn't overdone. I really liked this fragrance, but I did prefer the White Birch fragrance over this scent. This fragrance is more "green" than the White Birch.
I mix this with Fig Tree 50/50 at 15% fragrance load and it is phenomenal.
Very popular with the more herbal scent loving crowd! One person loved it so much she bought all the melts I had with me lol
Excellent woodsy scent with a touch of sweetness
I made 8 oz soy candle tins with the Cypress and Bayberry fragrance oil at 6%. The fragrance has a nice woodsy, evergreen scent with a sweet undertone. It's very pleasant and not overpowering. To fill a room with scent though, I would use a higher concentration of fragrance. I will order this scent again.
So good. This is a power player scent for me this year as we lead up to Christmas. Quite strong - made at 10% in 464 - I look forward to burning them after putting up my fake (sad) Christmas tree.
I'm really loving the mixe of this scent. I'm not a straight pine or fir lover, so this is perfect. It is strong so I actually lessened my f/o load and it worked out great!
Horrible smelling, bring back pine cones!
Pine cones was my favorite and customers favorite! This one smells horrible and too harsh. Why did you discontinue the pine cones?! This one does not even come close to a replacement for pine cones. I am disappointed that you get rid of your best scents! Bring back pine cones please!
This fragrance oil is AMAZING. Super HOT AND COLD throw in both soy candles and wax melts. LOVE, LOVE, LOVE! :D
This is my 1st purchase with you and I LOVE LOVE LOVE IT!!! Smells like Christmas at my home right now. I can smell the scent of fresh pine tree. It's so lovely!!!
Nice and woodsy; perfect for Fall!
This is the fresh "foresty" scent I've been looking for. Doesn't smell fake or perfumy. Nice throw. Love, love, love it.
ABSOLUTELY AMAZING!!!!! You knocked it out of the park on this one yall!!!!! Excellent hot and cold throw!
This is going to be a great scent for my holiday line this year! It smells fabulous! I have both Bayberry and Christmas tree in my line but I like this one as it has both! I am switching things up this year as far as scents go and this will fit right in!
Around Christmas time, we cut and design fresh greenery wreaths, swags, and mantle pieces for our home and this captures that exact smell! The fragrance is unmistakeable. Very true to life. It is similar to Fraser Fir but has its own unique qualities. Definitely a keeper, especially through the winter months. Used in GB 464 Soy Wax.
I like this one, reminds me of Christmas trees. I would have to pick frasier fur over this one for sure though.