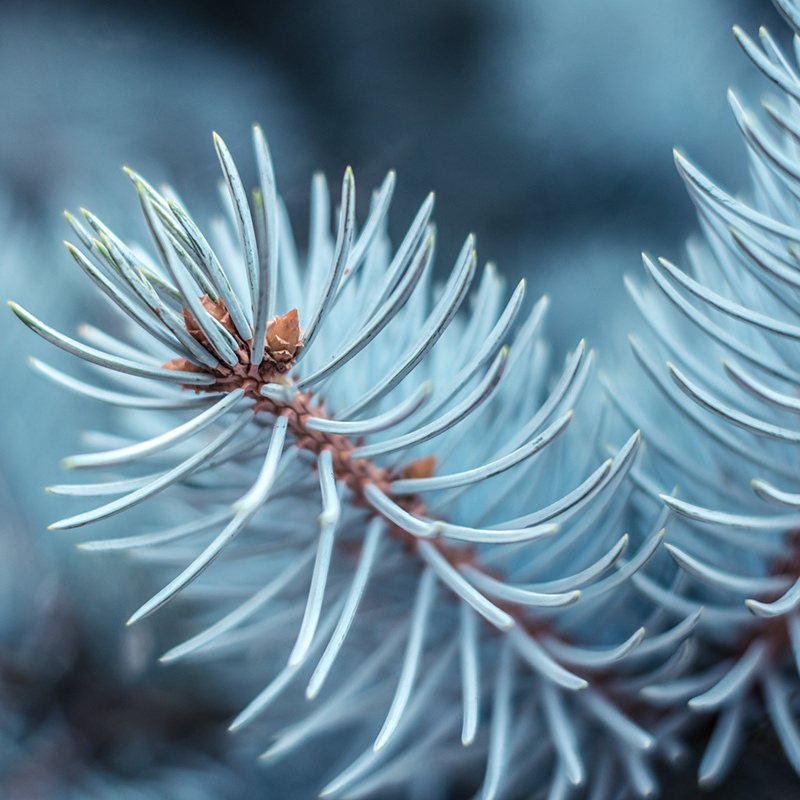 Ready to Order?
Ships from East Coast. Estimated: West Coast 12/6
Out of stock. Estimated: West Coast 12/6
Out of stock. Estimated: West Coast 12/6
Out of stock. Estimated: West Coast 12/6
Out of stock. Estimated: East Coast 12/23, West Coast 12/16
3+ 25 lb Jugs
$395.06
$0.99 /oz
Safer Scents For The Home
CandleScience Clean Scents™ are free from carcinogens, reproductive toxins, and other potentially hazardous chemicals often found in fragrance. Choose Clean Scents and create safer home fragrance products you and your customers can enjoy with confidence.
Read More >
Details
REVISION NOTICE: It is our policy to notify customers if any part of a fragrance was changed for any reason.
As of January 11, 2021, our Blue Spruce fragrance oil was revised to meet our stringent safety standards to remove ingredients on the Prop 65 list. The original strength and fragrance characteristics have been preserved. To see details of the previous version, click here.
Have you ever hiked out into the winter woods to cut your own Christmas tree? Blue Spruce makes you feel like you just did! More complex than a traditional Douglas Fir, this fragrance has a bright, punchy character that truly captures the spirit of the holiday season.
The revised version of this classic, much-loved fragrance is a very close match to the original--with just a touch more spruce to bolster the fresh, authentic aroma of this scent.
This fragrance oil is infused with natural essential oil including cedar oil, clove leaf oil, fir needle oil, western red cedar oil, spearmint leaf oil, and eucalyptus leaf oil.
Blends well with: Cypress and Bayberry, Christmas Hearth
Alternative branding ideas: Walk in the Woods, Enchanted Forest
Note Profile:
Top: Eucalyptus, Mint
Middle: Spruce, Moss, Evergreen
Base: Cedar, Amber, Cypress
Suggested Colors: Blue, Green
See our complete list of candle making dyes and soap colorants.
Looking for the right pine fragrance oil? Consult our Pine Fragrance Oil Guide!
Note: Bottles filled by weight, levels may vary.
Properties
Candle Safe

Yes

Usage: 3-10%
Soap Safe

Yes

Usage: 3-6%
Vanillin Content
0%
Soy Performance
Flashpoint
191 °F
Phthalate Free
Yes
Prop 65 Warning Required
No
Diffuser Base Compatible
Yes; Up to 25%
*Usage amounts are recommendations only. Individual usage amounts can vary based on your desired fragrance strength, wax type, soap base, or lotion base. See IFRA certificate for max usage levels.
Documents


Cold Process Soap Performance
| Acceleration | Discoloration | Separation |
| --- | --- | --- |
| None | Dark Tan | None |
Lye Water Temperature 100ºF
Oil temperature 100ºF
We did not experience any acceleration or discoloration. This fragrance was very easy to work with and the batter stayed nice and fluid at a light trace. After 24 hours, we observed the soap had reached a partial gel and discolored to a light tan. The scent was very strong and fresh. After 30 days, the scent was still strong and true. The soap discolored to a tan shade while the gelled area turned dark tan. While this fragrance was very easy to work with, it may be best to work quickly with your design and avoid a gel phase to maintain your color.
Reviews
Very strong hot throw after 1 week cure. I used %10 percent.
I love this smell, and it's a lot of spruce. I would warn that it smells very very wood like, but I found that it's nice to mix this with other wood smells.
I have been hunting for a fragrance that reminded me of a living Christmas tree in my home, and I found it in this blue spruce. It brought back memories of past Christmases and I cannot wait to order more!
They aren't kidding when they say the soap batter stays nice and fluid with this fragrance! My recipe generally will go from light trace to straight up set pudding rather quickly. I used my blender way longer than usual and I stayed at a light trace. I decided to just go with it and changed my plans a bit. The fragrance is lovely, nice and fresh, with a sweet undertone. I enjoy this fragrance and I can't wait to see how the soap looks in a few days. I am hoping that it sets up like my usual batches and it ready to cut a bit after 24 hours.
Personal Favorite for Woodsy
My tastes change all the time depending on the season but I absolutely love this Blue Spruce FO year round... I mix in a bit of Cypress and Bayberry to bring the cypress note out a bit more and it balances out with the spruce nicely. Sells well at the craft fairs, it's not a top seller but it's a good option to have on hand for people looking for something unique.
I really tried to smell the "spruce" in this one but all I get both out of bottle and while burning is a sweet blue scent that reminds me of bubblegum. Overall it's not bad, but I don't understand why it's called spruce.
All around, a great fragrance. Honestly, there's nothing new I can say about it other than my husband adores pine scents and he gave a hearty stamp of approval to this one. Did well in beeswax, OOB, CT and HT were great too.
I mixed this scent with Balsam. 1 part Blue Spruce and 3 parts Balsam it reminds me of a Christmas Candle that I got years ago from Bath & Body Works. Alon I think the Blue Spruce is too strong, but pairs well with other scents. I used this in a soy wax candle (464).
This one gives you that feeling of breathing in crisp winter air. I love it. Definitely using it as a christmas scent
I bought the old version of this FO and it was a lot stronger than the new version. Please redo this FO. Thanks, Candle Science.
I bought 2oz of this and used it in a coconut wax blend and loved it so am buying more.
While I never tried the original and can't speak on that revision, I think this one is a hit! I can't wait to incorporate this into my fall/winter lines.
There was nothing wrong with the previous fragrance ! WHY?
Hi there! You ask a great question. We revised the older version of Blue Spruce because it contained materials that are included in California's Proposition 65 list of ingredients that could pose potential health risks. While not all of our customers are located in California, we want to carry products that serve all of our customers to the best of our ability!
For more info on the Prop 65 legislation, this link is a great official source for information: https://www.p65warnings.ca.gov/new-proposition-65-warnings.
absolutely satisfied with this scent! it has a lightness or sweetness to it to offset the wood scent to make a perfect combination! i usually go for more bakery or floral smells but this one is definitely a favorite.