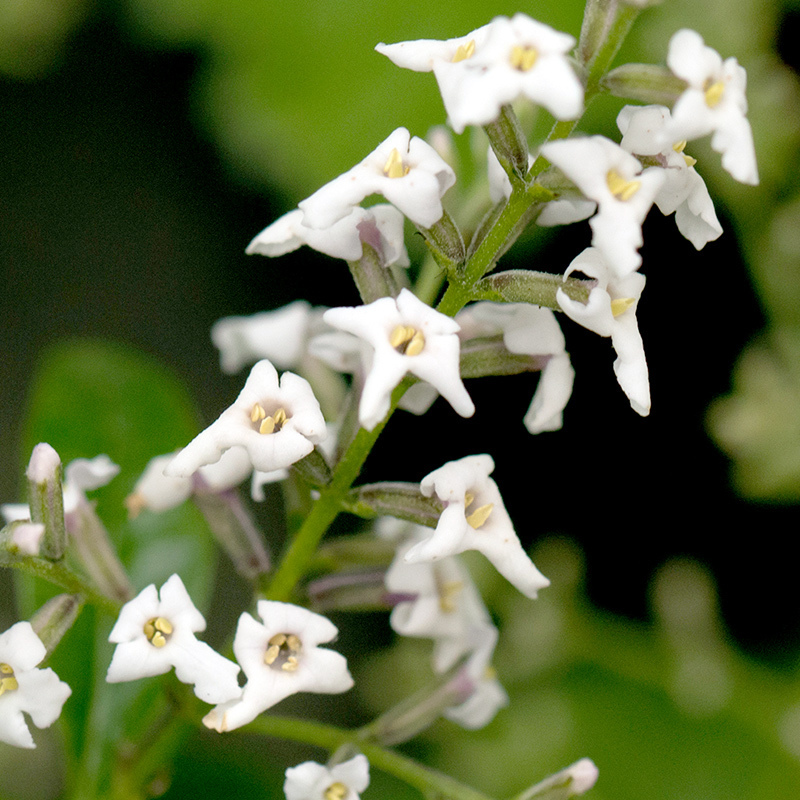 Ready to Order?
Ships from West Coast. Expected: East Coast 8/3
Ships from West Coast. Expected: East Coast 8/3
Out of stock. Expected: East Coast 8/3, West Coast 9/2
6+ 5lb Jugs
$82.16
$1.03 /oz
12+ 5lb Jugs
$79.94
$1.00 /oz
Details
Product Update July 28, 2021:
In 2020, we launched CandleScience Clean Scents™, a fragrance oil line we developed according to our own rigorous, industry-leading safety standards. As regulations evolve and new research becomes available, the criteria a fragrance must meet to be a Clean Scent evolves, too. Unfortunately, this fragrance no longer meets our strict requirement to be labeled a CandleScience Clean Scent™. At this time, we have no plans to discontinue this product until we have a replacement Clean Scent fragrance.
REVISION NOTICE: It is our policy to notify customers if any part of a fragrance was changed for any reason.
As of January 11, 2021, our Lemon Verbena fragrance oil was revised to meet our stringent safety standards to remove ingredients on the Prop 65 list. The original strength and fragrance characteristics have been preserved. To see details of the previous version, click here.
---
Zesty lemon and floral verbena combine in this uplifting fragrance. Bright, lightly sweet notes of citrus and sugar bolster a heart of lemon verbena and lemongrass. Elegant and appealing, Lemon Verbena has a place in any candle or body care line.
This fragrance is infused with natural essential oils including lemon peel, litsea cubebe fruit oil, citronella, eucalyptus, elemi, and geranium.
Blends well with: Citrus Agave, Fresh Cut Grass
Alternative name ideas: Uplift, Sugared Lemon and Verbena
Note Profile:
Top: Lemon, Sugar, Lemon Peel
Middle: Lemon Verbena, Lemongrass,
Base: Light Musk, Benzoin
Suggested Colors: Yellow, Green
See our complete list of candle making dyes and soap colorants.
Note: Bottles filled by weight, levels may vary.
Properties
Candle Safe

Yes

Usage: 3-10%
Soap Safe

Yes

Usage: 2-3%
Vanillin Content
0.01% - 2%
Soy Performance
Flashpoint
171 °F
Phthalate Free
Yes
Prop 65 Warning Required
No
Diffuser Base Compatible
No
*Usage amounts are recommendations only. Individual usage amounts can vary based on your desired fragrance strength, wax type, soap base, or lotion base. See IFRA certificate for max usage levels.
Documents


Reviews
Great! Use in Soap! The scent last after the curing time. Sold out!! Thanks 🙏!
Just based off initial thoughts when I opened the bottle.... Myself and my sister concur it smells like Lemon Pledge furniture polish. I'm still going to try it in wax melts and hopefully it will ease up on the furniture polish scent.
Great scent! I can't keep it stock!
The discontinued version of this scent has been a best seller of ours for a very long time. This replacement is TERRIBLE. It smells like a citronella & lemongrass blend cold. When burning it does smell a bit like the discontinued version - but softer and less vibrant. My biggest issue with the new scent is how different the smell is from cold to hot. Customers will never be happy with a scent that smells one way in the shop and completely different when they get it home to burn.
This scent is the bomb! Great HT and CT
You guys did a great job
Great scent. Bright and very lemon.
One of the strongest fragrances I've worked with - didn't expect that! I love this scent - it's fresh & clean.
Used in Parafin/ Soy blend wax.
Giving me Ray of Light vibes! Sun, Sunny, Sunshine!!!! Amazing HT and CT. We only use 6% FO. The hot throw on this is that good!
This one is amazing! I used this in a lemon blend for my spring collection and I think it's going to be a real hit; saying I'm excited would be an understatement. After I made my candles with this blend, my whole basement smelled like lemon and my partner was especially thrilled about it. I also love the way this one burns!
great cold throw, but nothing for hot throw, I use 4627. Sad because I really love the cold scent!
I have been buying all my fragrances from Candle Science and I really loved all of them. I bought about 2 weeks ago several fragrances, one of them was Lemon Verbena, I loved the cold trow, I used Bee Wax and Coconut Oil, 10% Lemon Verbena and absolute no hot trow!! I called the company to let them know, they told me to wait a few day's and maybe it will get some trow. I waited 6 days, no hot trow, I called back. The Lady was very nice, told me I can sent the bottle of Lemon Verbena back, but I have to pay for the shipping. I think its bad customer service, I have bought probably 20 bottles so fare, never complaint. Not that I just waisted money on my beeswax , but also are expected to pay for the shipping, what probably will cost me $ 10. I love all they products, but bad customer service. I will have to find me a different vendor.
Sold this weekend at a craft fair and literally ran out of stock of this in 30 minutes. Customers love it and the HT is great!
I LOVE this it's clean and bright and gives me all the lemony feels ! Smells great ! Can't wait to try in tart wax and CP soap
Fresh and clean scent. Good OOB and nice CT. But at 8.5% in 464, not a very strong HT. I would recommend this to customers that need a very light scented candle. Very good soap scent though.
My customers and I are really loving this fragrance. Very uplifting and fresh! Thanks Candle Science! Great HT and CT.
Following up on my earlier post - we sold out the first day! The burn is gorgeous at 10% FO in 464.
OOB and pouring into candles - GORGEOUS! Love it soooo much more than the original. Have just poured candles and will let you know once cured. I always give it a minimum of 14 days so I'll check back then. Dipty what???