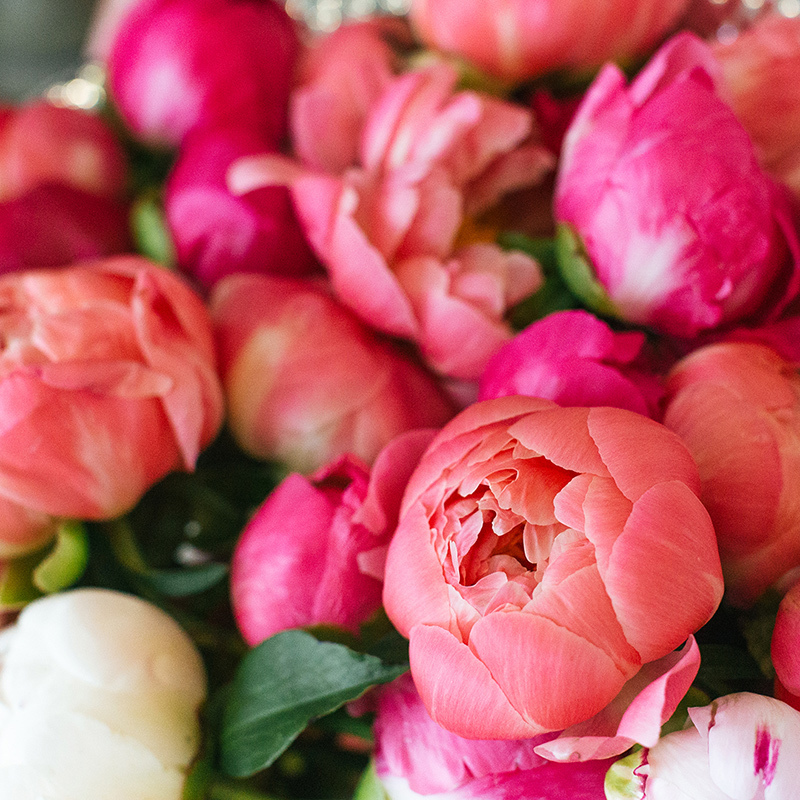 Ready to Order?
6+ 5lb Jugs
$82.16
$1.03 /oz
12+ 5lb Jugs
$79.94
$1.00 /oz
Safer Scents For The Home
CandleScience Clean Scents™ are free from carcinogens, reproductive toxins, and other potentially hazardous chemicals often found in fragrance. Choose Clean Scents and create safer home fragrance products you and your customers can enjoy with confidence.
Read More >
Details
REVISION NOTICE: It is our policy to notify customers if any part of a fragrance was changed for any reason.
As of January 11, 2021, our Magnolia and Peony fragrance oil was revised to meet our new stringent safety standards to remove ingredients with similar characteristics to phthalates and those on the Prop 65 List. The original strength and fragrance characteristics have been preserved. To see details of the previous version, click here.
Magnolia and Peony is the complex floral powerhouse you've been waiting for. Delicate yet satisfyingly bold, this fragrance captures spring at the peak of its blossoming glory with its marriage of magnolia, peony, and freesia. Base notes of powder and wood wrap up this complex bouquet with a clean, graceful finish.
This floral fragrance lends a high-end feel to candles and wax melts, and makes for luxurious body care creations.
Blends well with: Sandalwood, English Garden, Japanese Cherry Blossom
Alternative branding ideas: Spring Magnolia, Magnolia Blossom, Pink Peony
Note Profile:
Top: Cherry blossom, Bergamot
Middle: Magnolia, Peony, Green Leaves, Freesia
Base: Amber, Powder
Suggested Colors: Pink, Purple
See our complete list of candle making dyes and soap colorants.
Note: Bottles filled by weight, levels may vary.
Note: Bottles filled by weight, levels may vary.
Properties
Candle Safe

Yes

Usage: 3-10%
Soap Safe

Yes

Usage: 3-6%
Vanillin Content
2.01% - 5%
Soy Performance
Flashpoint
202 °F
Phthalate Free
Yes
Prop 65 Warning Required
No
Diffuser Base Compatible
No
*Usage amounts are recommendations only. Individual usage amounts can vary based on your desired fragrance strength, wax type, soap base, or lotion base. See IFRA certificate for max usage levels.
Documents


Cold Process Soap Performance
| Acceleration | Discoloration | Separation |
| --- | --- | --- |
| Moderate | Light Tan | None |
Lye Water Temperature 115ºF
Oil temperature 110ºF
We experienced a moderate amount of acceleration but no separation. This fragrance moved so fast we could not determine an emulsion from trace before quickly finding the batter at a thick trace, all within seconds. As we promptly scraped the batter into the mold we could see it was becoming grainy but did not stiffen. After 24 hours, the soap was much too soft to unmold; after 3 days, the soap was still soft but we were able to remove it from the mold cleanly. We observed the soap had nearly reached a full gel with signs of potential overheating in the center. The scent seemed mild and there was no discoloration. After 30 days, the scent is stronger and the bars discolored to a light tan. For design, we recommend a single color and hand stirring in the fragrance at a light trace.
Reviews
This is one of my favorite smells.... this company has not disappointed me yet ❤️
I'm not a flower scent person But this scent is AMAZING!!!! It's not strong, it smells light and has a nice rose smell to it. :) definitely buying more
Love OOB. Light, fresh, clean and a great floral scent.
A new favorite. Smells similar to English Garden but it is a lovely scent. I use in 464 cured for 3 days and it has an amazing HT.
Light, fresh, floral. Not overly perfumy. I'd describe it as "pretty."
I really love this fragrance but feel it needs mixing to tone it down....any suggestions?? I just 464 wax in 8oz candles.
I love this scent. I use it for my soap, Magnolia. Clean floral scent, not too overwhelming.
Honestly, this may be my favorite scent from CS! Absolutely love how subtle, but elegant this scent is!