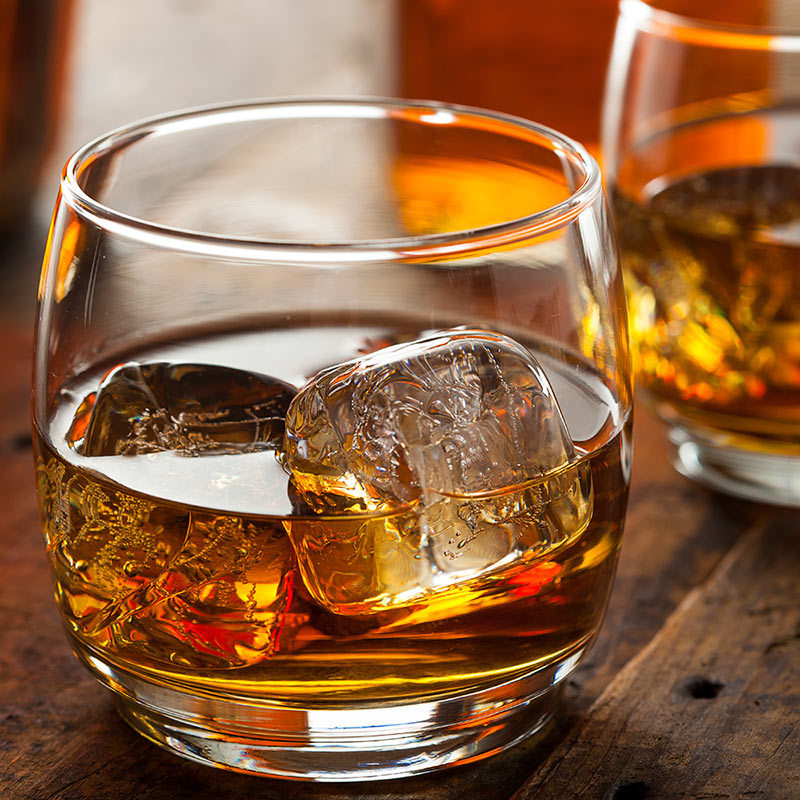 Ready to Order?
6+ 5lb Jugs
$97.97
$1.22 /oz
12+ 5lb Jugs
$88.17
$1.10 /oz
Details
Though there are many different styles and origins, the essential aroma of whiskey is unmistakable. Also known as the "water of life," our Whiskey fragrance oil is an intoxicating blend of potent alcohol notes and smoked oak.
This fragrance oil is infused with natural essential oils, including patchouli and birch tar.
Note Profile:
Top:
Whiskey
Middle:
Whiskey
Base:
Smoke, Oak, Tonka Bean
Suggested Colors
: Brown, Butterscotch
See our complete list of
candle making dyes
and
soap colorants
.
Note: Bottles filled by weight, levels may vary.
Properties
Candle Safe

Yes

Usage: 3-10%
Soap Safe

Yes

Usage: 3-6%
Lotion Safe

Yes

Usage: 1-2%
Vanillin Content
0%
Soy Performance
Flashpoint
192 °F
Phthalate Free
Yes
Prop 65 Warning Required
No
Diffuser Base Compatible
No
*Usage amounts are recommendations only. Individual usage amounts can vary based on your desired fragrance strength, wax type, soap base, or lotion base. See IFRA certificate for max usage levels.
Documents


Cold Process Soap Performance
| Acceleration | Discoloration | Separation |
| --- | --- | --- |
| None | Dark Tan | None |
Lye Water temperature 116ºF
Oil temperature 126ºF
We did not experience acceleration or separation. Once the batter came to trace it turned very goopy but still easy to work with. After 24 hours the soap was a tan shade, and the scent was strong. We observed a full gel with signs of overheating with minimal insulation. After the cure, the soap was dark tan with a strong scent. Using this fragrance gives you the opportunity to use the discoloration as part of the final aesthetic in your finished soaps.
Reviews
So so so so strong!! After making a batch the smell lingered in my appartment for weeks. A little goes a loooooooooooong way
I mixed this with 50% very vanilla to form Vanilla Whiskey and OMG! I love this together. It smells warm and inviting.
Its the smell of whiskey you don't want to smell after an all-nighter and hangover from the stuff. I literally gagged and will NOT be wasting wax to try it out.
Not one of my favorites,didn't smell at all like whisky,not sure what the fragrance was. I won't put it on the shelf.
Loved this scent - made candles in classic "hi-ball" glasses and added a few small bottles of whisky to go with them. I have a gift basket business and my customers loved them. Real strong whisky scent and look great on a bar.
I wanted to find a liquor scent as a mixer to add to a masculine blend, and I was hoping this would work well, but I'm afraid to test it in a candle. I can't get past the scent oob, which smells like pure Robitussin cough syrup to me. It's so strong and overwhelming. I've seen a few good reviews so maybe I'll take the plunge, but so far it's a no go...
I was thinking this would smell more masculine with a hint of whiskey. This fragrance reeks. It's sitting on my shelf going to waste. I made a lotion with this fragrance thinking that maybe the smell would change once it was mixed....nope! Didn't work! Wasted product and time! I wouldn't recommend this one to anyone!
For me, the OOB scent was iffy..didn't care for the scent but thought it may have potential. I lit my candles after curing for 3 days and immediately smelled "Jack Daniels". The scent is VERY strong so I recommend using no more than 6% fragrance load. I used GW 464, added 6% fragrance load at 180 and poured at 135. Had very good performance with both hot and cold throw. I must admit that I do not burn the candles in small rooms because the scent is so strong. Larger rooms or open areas only.
Only whiskey scent I can find, and it's delicious. Yes, it's incredibly strong, but I layer it with leather and black sea to make a soap that sells very well. Masculine and rich.
Funny how we all have different takes on how this smells. It does not smell anything like whiskey to me. It makes me nauseous. For me, it smells like something wet left in a pile which turned smelly.
I am not a fan on this scent. Mine does not smell like whisky. I asked several people to guess what smell it could be and the same answer across the board was, "cough syrup." I made a few candles to see if it had a better hot throw, however, I ended up blowing the candle out and throwing it away. I may try again and mix it with Fireside but I do not recommend this fragrance alone.
Very powerful scent, would recommend mixing with Fireside!
Although I am not a whiskey lover myself, this was my most popular candle fragrance I used. It is very true to the description and smells strongly of whiskey. OOB, it was overwhelming and too strong. However, when I mixed this candle with the Fireside fragrance (also purchased from candlescience), it was my top seller. I got many requests for this candle. Everyone said it smelled just like whiskey! I got many top reviews. One reviewer told me it smelled sweet, almost like a vanilla when burning. I used the 464 soy wax from candlescience at a 10% fragrance load and had good performance with both hot and cold throw. I added fragrance at 180 and poured at 135. I didn't have any sweating in my candles from the fragrance. My entire kitchen still smells like whiskey. Very strong scent. Would highly recommend.
Mine didn't smell like whiskey at all, just perfumey, like floral and sweet.
I love this scent. Yes, it is strong and it layers and mixes with other fragrances beautifully. I used a 20% Whiskey and 80% Cinnamon at an 8% fragrance load in soy wax. I made it red and I'm calling it "Holiday Spirits". Also, this scent absolutely needs a week to cure and let the fragrances settle in.
If you want a fragrance that smells exactly like taking a shot of whiskey, this is the one, i almost feel hungover after making a batch of candles with this fragrance for a whiskey lover, but I give it 4 stars for smelling exactly like it says, just not my taste!
Although this is pretty spot on for a whisky scent...when burning it gives off this acrid smell. Like a fresh coat of varnish on a floor, that being said, my husband loves this smell. It makes me gag.
I didn't want to try this scent but it was a request. I have to admit that I hated it OOB. I did a fluid HP and mixed one ounce per pound of oil. My house smelled like a distillery but not in a bad way. After sitting for a few days, it surprisingly mellowed out and became quite pleasant. The client loves it as it is but I'm looking forward to mixing it with vanilla, caramel or an apple based scent. Definitely a keeper.
Its definitely a whiskey scent. One whiff and you'd want to grab a glass and have a drink, it's just that spot on.🥃 This definitely must be layered with the other suggested scents. Alone, it's bold and strong.
I love unique scents! It is what sets me apart from all the other candle makers in town! This scent is great layered in with vanilla and fireside. Perfect for my masculine scents.
All this scent is missing is a sticky bar top and some ice.
I made the mistake of making candles (464 Soy Wax) with this scent and ONLY this scent. It is STUH-ROOOOOOONG! So strong that my roommate, who's a recovering alcoholic, had to leave the house because he couldn't handle how similar the scent to real whiskey was! Moving forward I would definitely mix this with a warm vanilla scent. It gives great cold and hot throws, which is top notch.
LOVE this scent!!! Great to mix in with other scents
Wow this scent is one of a kind! It has a true whiskey scent. While Whisky on its own may not sound appealing but for anyone who loves fragrances and layering them to get a truly unique scent, this is amazing.
It seems some of the more complicated scents get clearanced out, I'm assuming because a lot of customers want easy fragrances they don't have to think about? But this is the reason I buy from candle science, it's easy to make a gourmand, sweet, or fruity scent and every fragrance company does but what makes Candle Science the best is that they make the fragrances that are different, true to life, and are so layered! This is what makes an amazing Candle. Please don't stop, there is no other scent like this on the market!
I added 1/2 oz of Very Vanilla to this per pound of GW 444, and renamed it Vanilla Bourbon Whiskey. Out of the 4 Christmas scents I made, this was the most popular. Great Scent throw in both cold and hot.
Different but in a good way...
I wasn't too keen on purchasing this FO in the beginning but a friend convinced me to buy it. When I received it, I felt like I had wasted my money. But that same friend suggested that I don't give up on this scent, he had a lot of faith that it could work. Low & behold we found a perfect match for it. Ended up mixing it with hazelnut coffee, a FO that I purchased from another supplier. This scent is different & unique and can be a great addition to your candle line if you can find something else to pair it with. I think the 2 FO oils balance each other out. Whiskey has a slight sweet undertone scent to it, so being paired with the hazelnut helped to bring it out. The pair are a hit....its been a great seller for my candle line, I call it "Happy Hour Monday".
I was a bit taken back by this scent when I first received it. I did not expect it to remind me so much of Saturday nights when I was 17. I would not use it solely by itself. However, I was determined to make it work. After using it in a few candles & melts, I finally created a wonderful scent! As I was so lost as to what to mix it with, I figured I could help someone out by sharing what I used it with.
I used a pine scent as my main fragrance, & I also added in some Fireside, which I was very excited about. I added in the Whiskey, & VOILA! I made the perfect nostalgic scent for anyone who has spent a late Saturday night by a bonfire here in Alabama. Im also thinking of adding Leather to it, & I feel like I will have the PERFECT scent then! It is a good scent to mix with others, as it is a wonderful accent fragrance!
I think it's smells like whiskey sort of it it smells like a cheap whiskey maybe that's what it is I was from the reviews I was expecting a little bit better like a very well aged very really expensive smelling your quality whiskey smell to me it smells like just a very cheap quality whiskey it's it's okay it's not terrible but it's not great.
A really warm, rich true to life smell. amazing cold and hot throw! Highly recommend mixing too!
It definitely is very strong and needs to be diluted quite a bit, but this is really an accurate whisky fragrance. Exactly what I was looking for and a great bargain because a little bit goes a long way.
Super strong, be careful when using it you don't want to pour too much, but I love it!
Love, Love!! This one is super strong and I use it as an add-in. I use in soy candles and wax melts. Goes great with cinnamon!
If you want whiskey... you got it! This fragrance is EXTREMELY strong and tends of overpower anything that I use, even in the smallest amounts. Five stars for being a true whiskey smell, four stars for not playing well with others. It's definitely the top note in a blend but it's a true whiskey/alcohol scent if that's what you're looking for!
The cold throw is just as potent as the candle burning! Truly smells like whiskey. Haven't mixed with anything yet but vanilla sounds wonderful! I only used the 1 oz sample bottle with 464 soy, for a quart jar candle and that was plenty. Will order again!
I am on my way to considering myself a scent "mixologist". Someone else said that they rarely use fragrance scents RIGHT out of the bottle as it. This is very true with this scent. You must look for the nuances of the scent and accentuate those positives. With that being said, experimentation has been my best friend -- even if it takes 20+ tries to get the perfect "fresh" scent. I have mixed Peach, a corn pudding scent (from another supplier), and Whiskey for the perfect Peach corn liquor scent for my customers. They love the fruit with vanilla bourbon scent. Its fantastic!
This truly smells like whiskey to me!!! I was very hesitant at first but i mixed it with Vanilla and this is one my top smells!! Next time I wont do half and half, I will cut back on the whiskey somewhat. Love this mixture.
The scent is true to its name but I ended up throwing out the candles I made.
Used it at 10% with Golden Brands 464... WAY too strong . No one wants to smell that much whiskey. It would be better next time at a very small percentage and I would add more vanilla ratio. Maybe 3% whiskey and 7% vanilla.
Love this scent and it truly smells just like Whiskey. This will go very well
with some of my candle themes and cannot wait to see what my customers
think. I think they will be pleased!
LOVE! Smells just like whisky. I have some fun plans for this one!
What i liked:
-definitely resembles whiskey
-Smells nice and husky when burned (don't just the scent straight from the bottle)
-when mixed with a pairing scent it becomes a very seductive scent
What i didn't like:
-Overly potent, (would recommend to only use half the amount suggested
-Not a very popularly liked scent at craft fairs
Conclusion:
-If you like hardy, musky scents, this is the scent for you.
-I prefer a softer, gentler scent so if you are like me you may want to try something else like the lilac or vanilla hazelnut
I'm not a fan of drinking whiskey myself, but I am in love with this scent. I made 2 candles yesterday and the cold AND hot throw is intoxicating. The scent permeated the whole house. I love this as a scent by itself, but am curious with what blends I can create with it. Definitely going to be a staple in my Etsy shop. Thank you, Candle Science! I love strong scents and this is spot-on.
This just reminds me of the way you feel the next morning after a night of horrible decisions. I swear this scent gave me a hangover just from smelling it. I only ever sold one whiskey candle to someone that bought it as a "gag gift." However, it definitely does small like whiskey.
It does smell like whiskey, which is why I gave it an extra star. It's just a horrible scent for soap. Lesson learned.
If you close your eyes and tell yourself "this is whiskey" it's pretty spot on. People that I had blind smell it (whiskey lovers) had no idea what it was. All and all I'd say it's worth a try though.
Candle Science really hit the nail on the head with this FO. Be warned though, if you do not like the smell of whiskey this is not for you. I made a batch of these with 1oz of FO in 5 cups of wax and the whole house smelt like a distillery. This is the most potent FO I have ever used. The men really seem to love it!
Spot on whiskey smell!!!!
It smells just like whiskey from the barrel, but its a little overpowering oob. My dad happened to come over after I made a batch and said it smelled wonderful in my home! haha will be purchasing more!
Just what I was looking to add to my candle line...some unique fragrances for my male customers. I was surprised to find that not only do the men love this, but my female shoppers do as well. I used GB464 and the throw hot AND cold is amazing! Definitely don't judge this out of the bottle or you're missing out. Not only does it smell so much like whiskey that one customer insisted that I MUST have put real whiskey in the candles, once cured, I smell woodsy notes as well. A definite winner!
At first when I opened the bottle I was not thrilled at all. It seemed dull & I wasn't sure anyone would think it was whisky, but I've found that it can get a STRONG authentic whiskey throw when mixed with other scents that seem to bring it out. It takes a bit of experimentation but when the mix is right it adds a very masculine and unique quality that's well worth the trouble is and that's pretty darned sexy! I hope CS will continue to make this scent for a long time despite the mixed reviews. People just need to understand how to use it.
This smelled like a Vanilla cigarette to me afterI lit it. I had several friends to smell it after I poured it and let it cure. One guessed Vicks Vapor Rub. I had several different and no one guessed Whiskey. When I told them what the scent was, only one friend said that they could smell a little whiskey. Not for me. I was wanting this to work out so badly for a man candle.
I used the same amount of scent as I did in all my other candles, but this one was so strong that it made me sick. The scent was such a weird mix, it smelled like rotten citrus. The worst.
I absolutely LOVE this scent! I mix it with another scent and I've come up with my amazing gentleman's scent. Everyone loves it and I burn it every day at home.
Like all scents, to each his/her own, but this scent was terrible! It made my stomach turn!! However, someone else smelled it and thought it was nice. Honestly, for me, I used to work for a police department and it reminded me of the smell of taking a drunk to the drunk tank. Haha a scent you never need a candle to remind you of. :-)
This definitely smells like a glass of whiskey. I personally don't care for it, but everyone else seems to love it-- men and women alike. It's been a great seller for me.
Has anyone ever used this fragrance with beeswax for a balm? I love the scent and want to make a balm for my husband!
Yep it's whiskey alright!
I was most excited to smell this scent when ordering several other fragrance oils last week. This one does smell like a shot of whiskey! I knew I wanted to mix this with another oil and it is EXACTLY what I wanted! I have a lot of customers asking for bourbon scents and noticed the only other option was an apple bourbon through Candlescience. I didn't particularly want apple to come through so I decided to take a chance and mixed the stronger whiskey (not actually bourbon) with a sweeter "dessert" scent. It toned down the whiskey yet you still smell the "alcohol" in it which gives it depth and can totally pass for a true bourban. Love, love, love it! I used it with Ecosoya for pillars and votives. I also made container, jar candles using GB464. Everything has great scent throw! I bet as the candles cure longer they will be even more amazing! Total winner and now one of my favorites! Beware though...straight from the bottle you will most likely HATE it unless whiskey on the rocks is your drink of choice!
Never judge an oil straight from the bottle
A seasoned crafter knows better than to judge an oil straight from the bottle. If you do, all you get are the top notes and you may be missing out on a great fragrance oil. I too wrinkled my nose up when I sniffed but after making a candle and letting it cure for 3 days (like I do all my candles) this is exactly what it's supposed to be, whiskey. Whiskey isn't supposed to be a pretty or yummy fragrance. This is a great mixer with fruits or leather type FO's. I use GB415 and parasoy for melts, throw is good.
I use eco cb advanced wax and the 16 oz mason jars and mixed the whiskey scent with apple harvest... the fragrance smells like a sweet whiskey. This kept it from being so strong... It is a soft scent now and is really liked. I am going to try it with next with the mcintosh apple fragrance to see how that works.
When I smelled this - straight out of the bottle and then days later when I begrudgingly tried it as a soy candle - it made me my stomach turn and mouth water in the worst way. It's smells like Jim Beam. Terrible. If you like cheap whiskey, then by all means. You'll probably dig this one. But for me, I can only burn the candle while camping; but when the wind catches it, it still makes me nauseated. Soo bad.
Make a candle, let it cure...then light it. Then Judge. I thought now that is whiskey when I deep inhaled! but though ehhh candle it....and when I lit the candle soft warm vanilla tones came out and such a warming scent that is present but not overbearing. I used 444 Soy wax 16 oz, at 1.75 ounce fragrance load.
I want to thank CS for creating a scent that is out of the norm. I feel like anyone can have a vanilla or apple scented candle. My client base likes the uniqueness of this Whiskey scent. This fragrance is not for the faint of heart. I was amazed at how much it actually smelled like Whiskey. If you are looking to expand your candle line, I truly recommend this fragrance.
Love, love, love this!! I got a 1oz sample as part of your fall sale and it smells just like a whiskey barrel. You get the sharp whiskey scent followed by a deeper woodsy/smoky scent as it mellows. I'm a huge fan of unusual scents and I'm not sure why people would order a scent called whiskey, then complain that it actually smells like whiskey??? Great job on this one and I'm going to be ordering a larger amount soon.
I really wanted to like this fragrance as I have gotten numeral requests from men about having a whiskey candle. So when I saw that you made the fragrance I was so excited to try it out. But it smells way to strong and smells chemically. I feel like it smells more like just alcohol then the or actual whiskey. I got the worst headache while pouring it and it seems to only get stronger and stronger the longer it sat.
I agree with previous reviews that out of the bottle this doesn't smell all that great. However, it smells like I am opening a real bottle of whiskey! The hot throw on this candle is very strong in soy/paraffin and it's a pleasant smell when burning. I'm not sure if this will be a huge seller for me but wow...no one will be able to say that it doesn't smell like the real thing! I'm very pleased.
Whiskey - takes time to appreciate
Quite surprised at anyone who has any experience with scents/candles turning their nose up before testing in a batch.
Out of the bottle, it was not the best scent, however, we made a batch of GB 464 and let it cure for a few days. I placed one of the candles in a high traffic area of our house. As it cured, it transitioned to smell like bourbon barrels. You can smell the bourbon and wood. It is really nice, but it needs to cure before you pass judgement on this one.
Good cold throw and once we lit it, it was a great scent throw and noticeable even in a large room.
Again, out of the bottle, questionable. Once mixed and cured, awesome!
I am ordering more of this for sure.
I was excited to receive this scent because I love Whiskey. So here's the story, this requires some blending for sure. I found that alone it would be too much. However, I blended it with other masculine scents and it worked great. I make candles and other men's items and I believe this will be a hit. SaresNaturals@Etsy.
We wanted to smell this fragrance and see if this would be something that would appeal to the male genre of candles. Oh my god, we smelt it and couldn't put the cap on fast enough. We didn't even waste the wax to make it into a candle.
Unmistakable scent of whiskey!
This scent is amazing! The smell is unmistakable and powerful. I plan on buying some old fashioned glasses and pouring the candles into them to make it very appropriate. I can not wait to pour them and fill the house with this wonderful smell!
Perfect!...but maybe not for hobbyists.
Our business does custom formulations for other brands as well as carry our own private line of hand blended scents, in both candles and body products. We never go "straight out of the bottle" for anything. That being said, obviously a person/persons in our type of work would own a vast library of scents. Any proper perfumer should. We have stuff in our library like Animalic Musk, Tar, Mildew, Gasoline, Fungus...These are the "realistic" type scents that play key roles in a ton of formulas, whether as top notes or key notes. This Whiskey scent is one of those. It's amazingly realistic, completely meant for blending and truly a wonderful addition to any serious collector. If you are a part time maker, or someone who relies on blends "straight out of the bottle", perhaps you should sit this one out. I hope this one never goes away.
Really heavy Cedar notes, for some reason. I know this might be 'barrel aged' whiskey but it's just not doing it for me. Super disappointed, but will keep looking for a good Whiskey option.
This is a true Whiskey scent. I agree that is is very strong and a little overpowering for my tastes by itself. I think Candle Science did a great job creating this one. I have tried a few whiskey scents and this one is spot on!
It smelled like rubbing alcohol and chemicals. I enjoy a good whiskey, and this is not it. Even tried mixing it with a couple of other scents but it totally overpowered them.
This scent is on point. The title explains it all. It's not a maybe it smells like whiskey, it's a "are you sure" alcohol is not in this candle kind of scent. Great Job.
Not sure how we feel about this
It's similar to a whiskey OOB but as my husband said after smelling it - "that doesn't mean it smells good."
I could see this getting better when mixed with the right notes to warm it up and give it depth, but alone it smells like harsh cheap alcohol.
Smells identical to sniffing whiskey out of a bottle. Could be an interesting mixer to add to other fragrances to give a slight alcoholic buzz!
I do not like this Whiskey scent. I thought it might be an interesting smell, but it is not. Unable to blend with other scents. Mark it as a no go. Thank-You for the opportunity, however.
This is a STRONG and TRUE knock your socks off whiskey scent! I have blended with Leather and Apple.....blends nicely!
dont like as much as thought I would
Thought I would really like this scent, thought the oak barrels would really come thru and the whiskey would not be so front and center.Alas that was not the case. the whiskey is right in your face. Unfortuntely the scent gives me a bit of a headache.tried mixing it with bayberry and it is somewhat improved. Gonna have to figure out how to mix this so the alcoholics wont fall off the wagon! Had such faith in CS that I bought a pound of this and now I gotta figure out how to use this up without creating a bunch of AA attendees!
Yuck by itself.... possibly better mixed
Smells exactly like a whiff of whiskey straight from the bottle. By itself it was very strong and not a pleasant room scent at all...for anyone who has had a bad experience with whiskey this will bring you right back to that place.... a recommendation to make it more pleasant would be to soften it by adding vanilla (or your choice of anything really) and only a SMALL amount of whiskey oil. In my test batch I had used one ounce whiskey oil to one lb soy wax.
Just poured a combo of Whiskey, lemon and vanilla for a Whiskey Sour....smells wonderful. Can't wait for the cure so I can test it out. Alone, Whiskey smells wonderful and spot on....
I honestly can't figure out how they can duplicate scents like this, it is an exact representation of whiskey. I could tell jokes all day like why you would want to rub yourself down with the smell of whiskey, or whether it's a good thing that you need to smell the scent of whiskey all the time, but either way this will get you there!
I just received this as a sample the other day and absolutely love the aroma of whiskey. We all agree that it reminds us of the Manhattans that my mother loved so much. I just completed my test candle and look forward to burning the candle over the weekend. I will come back and update this review after I complete my test burn. So far, very pleased.
Smells Just like whisky! Amazing
I find it unbelievable that the previous reviewer complained of this fragrance smelling like alcohol, when even if someone were to have not known that whiskey is alcohol...the description of the fragrance clearly informs you of this fact. Wow. I love the accuracy of this his fragrance.
I typically love every scent I get from Candle Science but this one is just not good. It smells very strong of pure alcohol. I had a hard time finding anything enjoyable about this scent. I feel terrible leaving a negative review but I don't want someone else to be as surprised as I was.